Thinking of getting a new bed?  Check out our Yogabed Mattress Review!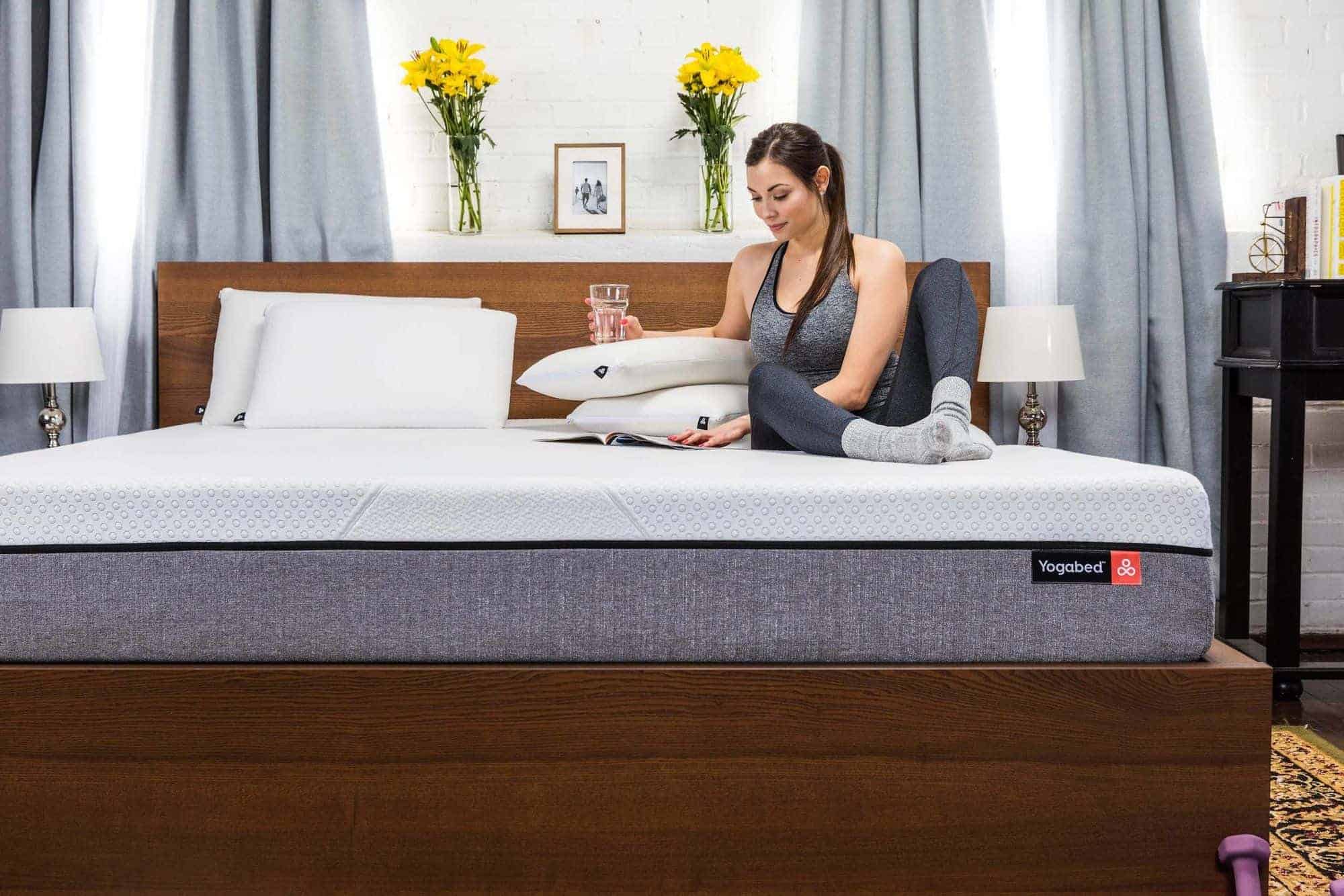 Yogabed Mattress Review
We received a complimentary mattress from Yogabed for the purpose of this review. When we review or test an item we write our HONEST thoughts and opinions. We do not accept money for reviews, only the product necessary to test. We post both our negative and our positive experience.
Yogabed Mission Statement
"To delight customers with superior sleep products and a better buying experience." 
Yogabed Gives Back
"For every 10 beds sold, Yogabed gives one to charity."
Our Yogabed experience
Let's face it getting a good night's sleep is the key to having a great day, at least for me anyways. When I don't sleep good the next day doesn't go well either. We've had the same mattress for about five years (aside from testing some others) and it's never been quite as comfortable as I needed it to be.
I've noticed a trend across the Internet over the last couple years with these shipped memory foam mattresses and I was always curious. I just couldn't figure how a mattress that could roll up and fit in a box, shipped to me, could ever be comfortable.
One claim Yogabed makes
is that their 4 layer system is made for optimal support and to reduce pressure points. Another is the "sleep cool" gel in the mattress, providing a cooler night's sleep.
Memory foam mattresses
tends to sleep hot, so this is said to prevent that. So ...  let's put those to the test! After reading some reviews online I decided to give it a try. The Yogabed company offered to send us a mattress to test, but they also have a 101 day return policy so I figured why not?  PS- your purchase also includes to
FREE pillows.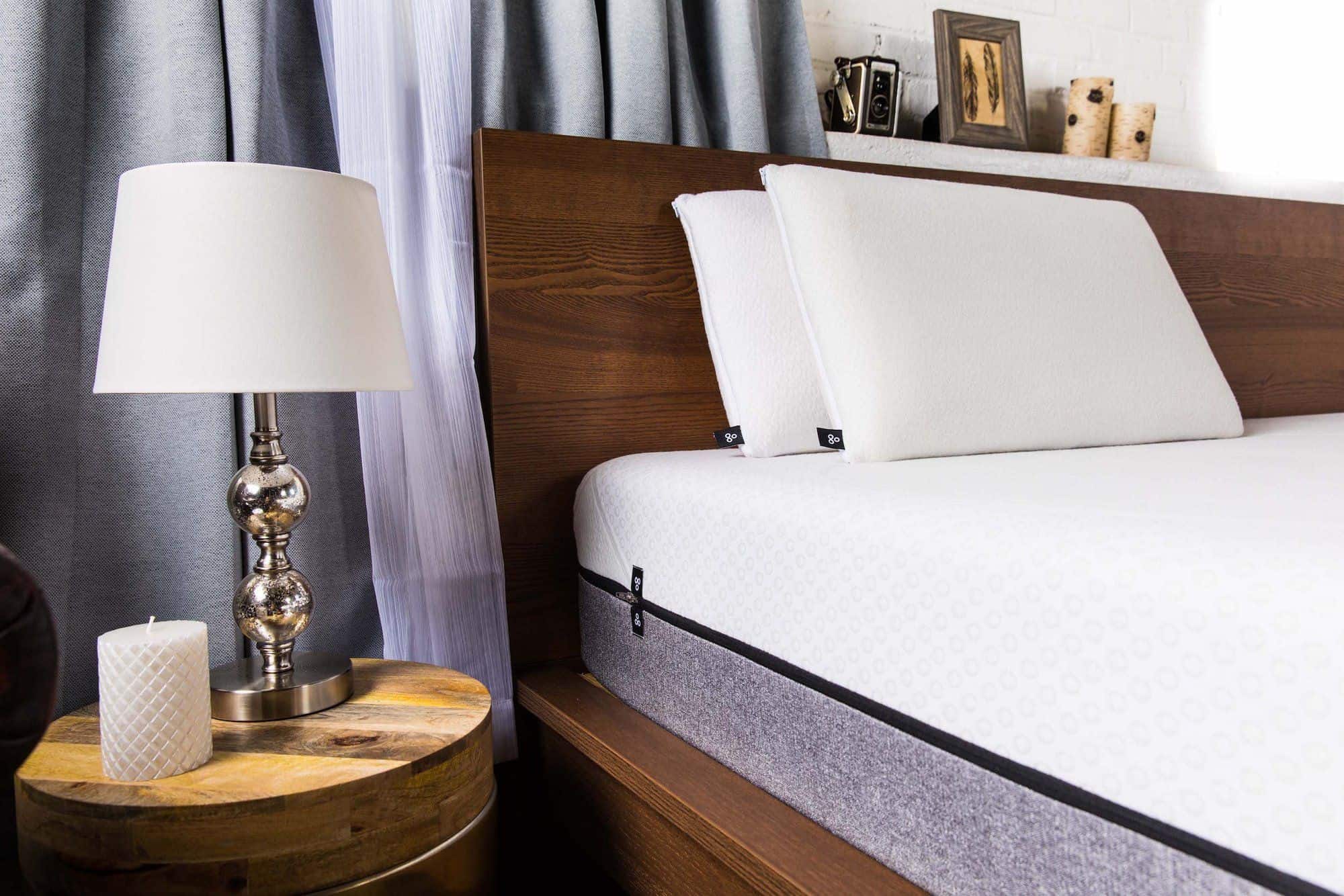 Our Yogabed Experience
Shipping was pretty quick, under a week. The box, though may be heavy for some, was actually easy to manage through the door and into the bedroom. It was so convenient to be able to bring the mattress right to the bed without pulling and dragging and needing two people.  The boxed mattress also makes it easier for people who have small stairways.
Setting up the mattress was as simple as opening the box, laying the rolled up mattress across the foot of our frame, cutting away the plastic and unrolling. The mattress started to come to size immediately. The pillows come packaged inside and also need to be open from plastic to "inflate".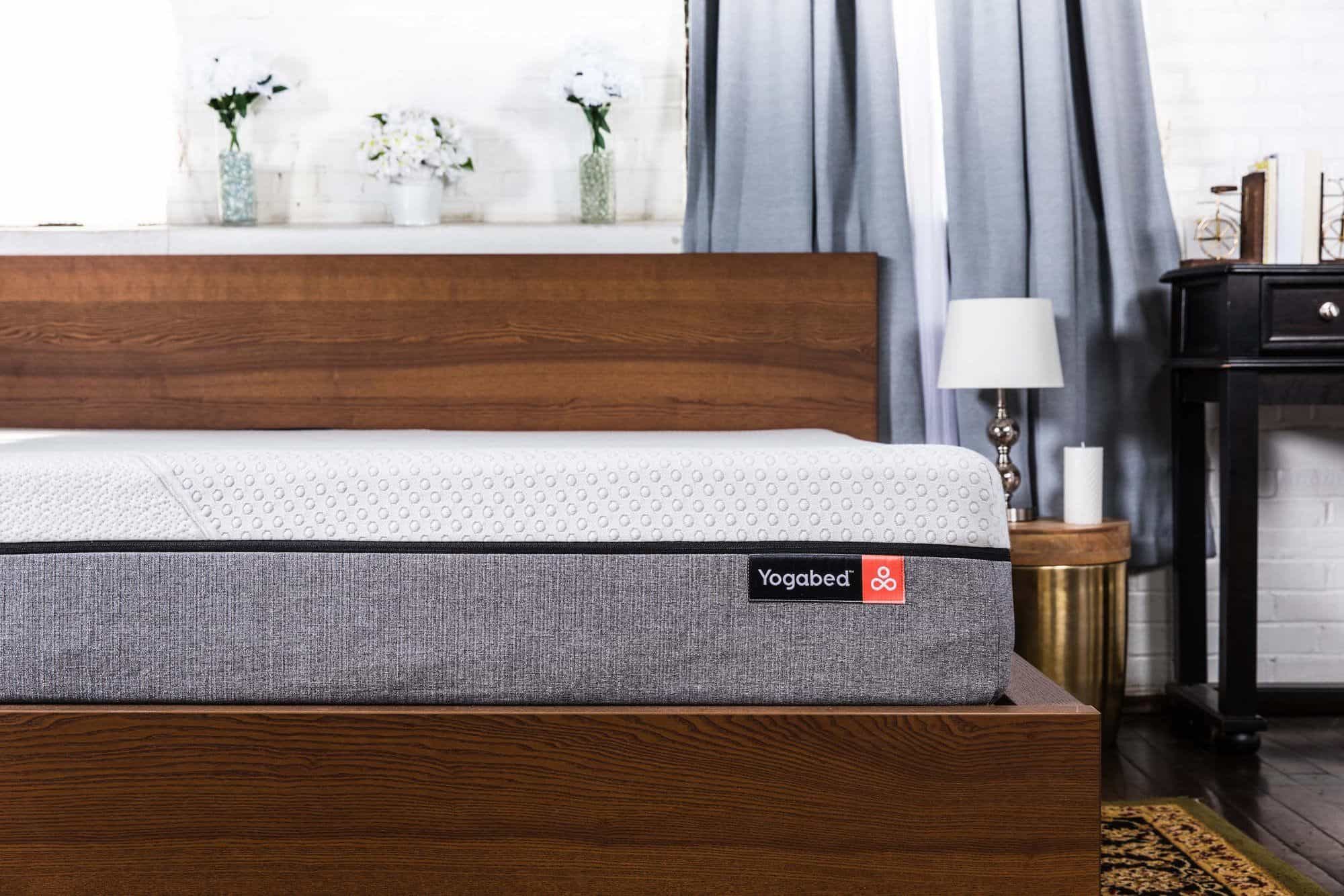 The Yogabed mattress is light, easy to manage and really pretty.  The cover is stitched well and I like the two-tone white and gray color. The mattress has a nice quality feel to it.  The first thing I noticed is the support. When you lay down on the bed it's sturdy and not flimsy. The mattress has I call a "quick recovery", meaning it comes back to original shape after getting up.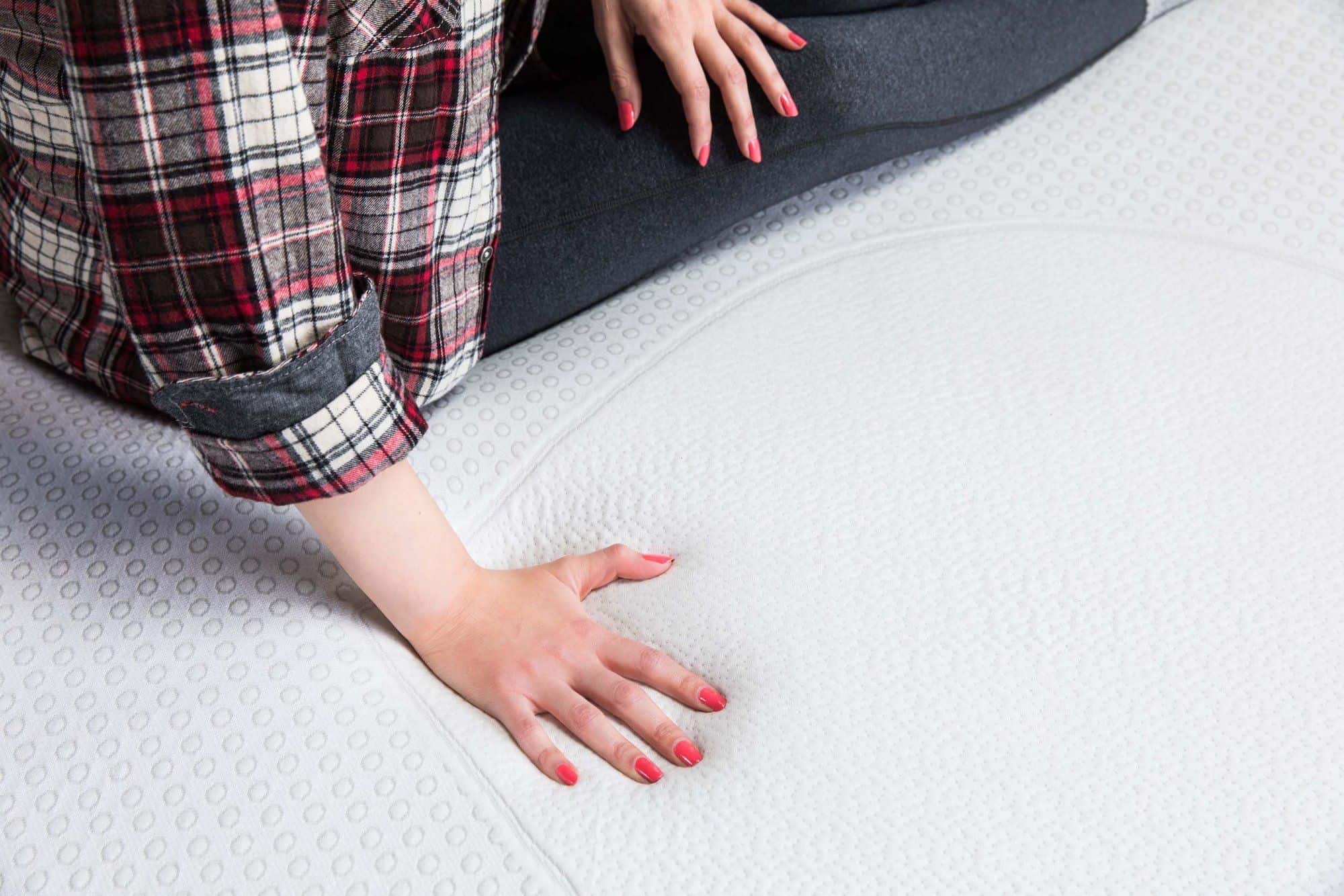 We slept on this mattress for two weeks before posting this and have mixed feelings. My husband thinks it is great. I personally am having a hard time with the firmness. I have heard that memory foam is more firm than a regular mattress and FOR ME it seems it may be too firm. We will be posting again in a few more weeks with our thoughts after giving it more time. The mattress does sleep cooler than other mattresses (including memory foam mattresses) that I have slept on.
Overall  
Price- absolutely reasonable
Shipping- fast and friendly, no hassle.
Unpacking/Set up- Super easy!
Quality- fantastic, soft and no funny chemical smell
Feels- a bit firm in my opinion, does sleep cool.
Try your own Yogabed mattress and see what you think.  Their
Queen mattresses
are under $900!
STAY TUNED FOR OUR UPDATE