If hunched over , chopsticks in one hand, spoon in the other is something that excites you then you have to see these noodle bowl recipes! The possibilities are endless when it comes to choosing which noodle bowl you will try.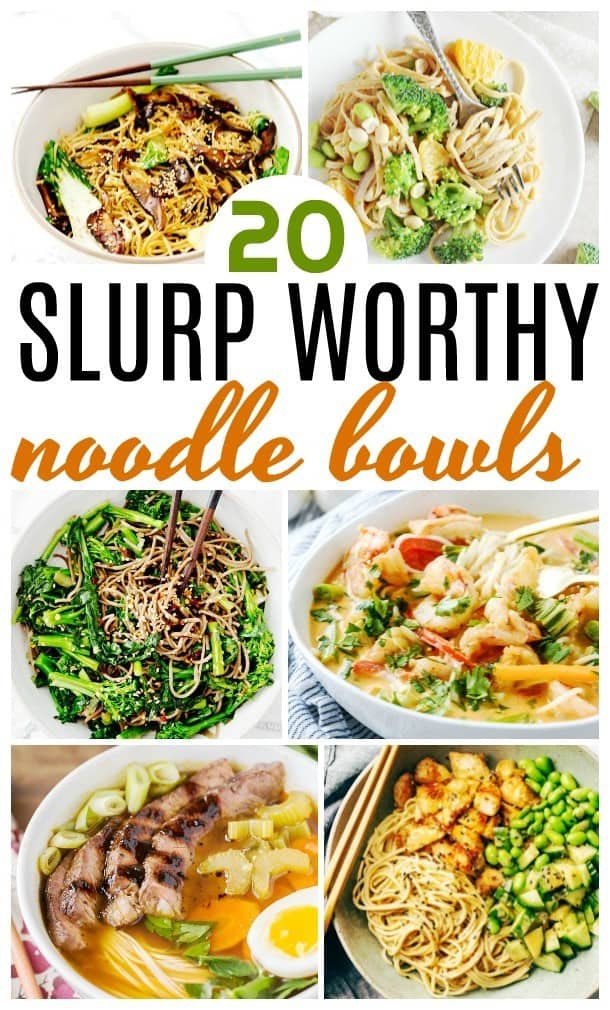 20 Noodle Bowl Recipes
Yes, SLURP WORTHY. I mean, look at those pictures. Doesn't make you want to lick the screen? Ok, me either, but I could definitely bury face in one of those noodle bowls.
I remember having my first noodle bowl from a restaurant. Like many others, it was the soba noodle bowl Panera has. I think I went into a food coma or something. Literally the best thing ever. What is it about stuffing our faces with drippy noodles? It is obsessive.
Noodle Bowl Recipes

Sriracha Chicken Bowl - An Oregon Cottage
Chicken Vegetable Bowl - Living Well Spending Less
Sesame Ginger and Cucumber Soba Noodles - Cookie and Kate
Vegan Sesame Noodles - Delish Knowledge
15 Min Meal Prep Sesame Noodles - Pinch of Yum
Thai Coconut Curry Shrimp Bowl - How Sweet Eats
Orange Broccoli Bowl - Cook Nourish Bliss
Teriyaki Salmon Bowl - The Cozy Apron
Japanese Noodles - Your Cup of Cake
Grilled Pork and Vegetable Teriyaki Noodles - Recipe Girl
Vietnamese Chicken Noodles - Climbing Grier Mountain
Unicorn Bowl - Love and Olive Oil
Hawaiian Chicken Bowl - Fit Foodie Finds
Cajun Garlic Shrimp Bowl - Lexi's Clean Kitchen
Ginger Scallion Bowl - How Sweet Eats
Shiitake Bok Choy Soba Bowl - A House in the Hills
Rapini Noodle Bowl - A House in the Hills
Sugar Snap Pea and Carrot Soba Bowl - Cookie and Kate
Spicy Asian Bowl - Delish Knowledge
Chopped Chicken Sesame Bowl - Pinch of Yum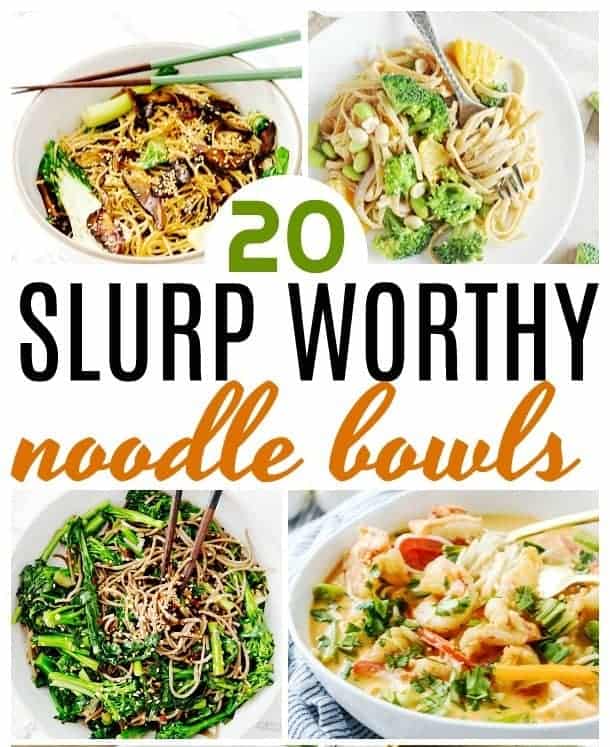 Done here? Try our Buddha Bowl Recipes
A big mix of fresh fruits , vegetables and grains all cozied up inside of a bowl. Ready to chow down? Grab a fork or spoon and click the pic to choose which one you will be making.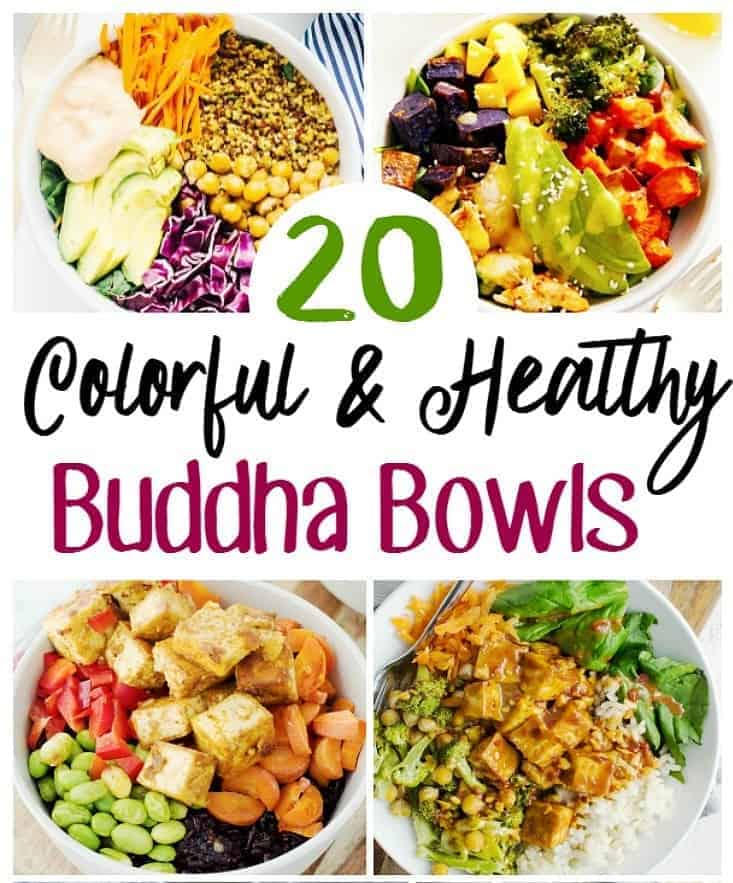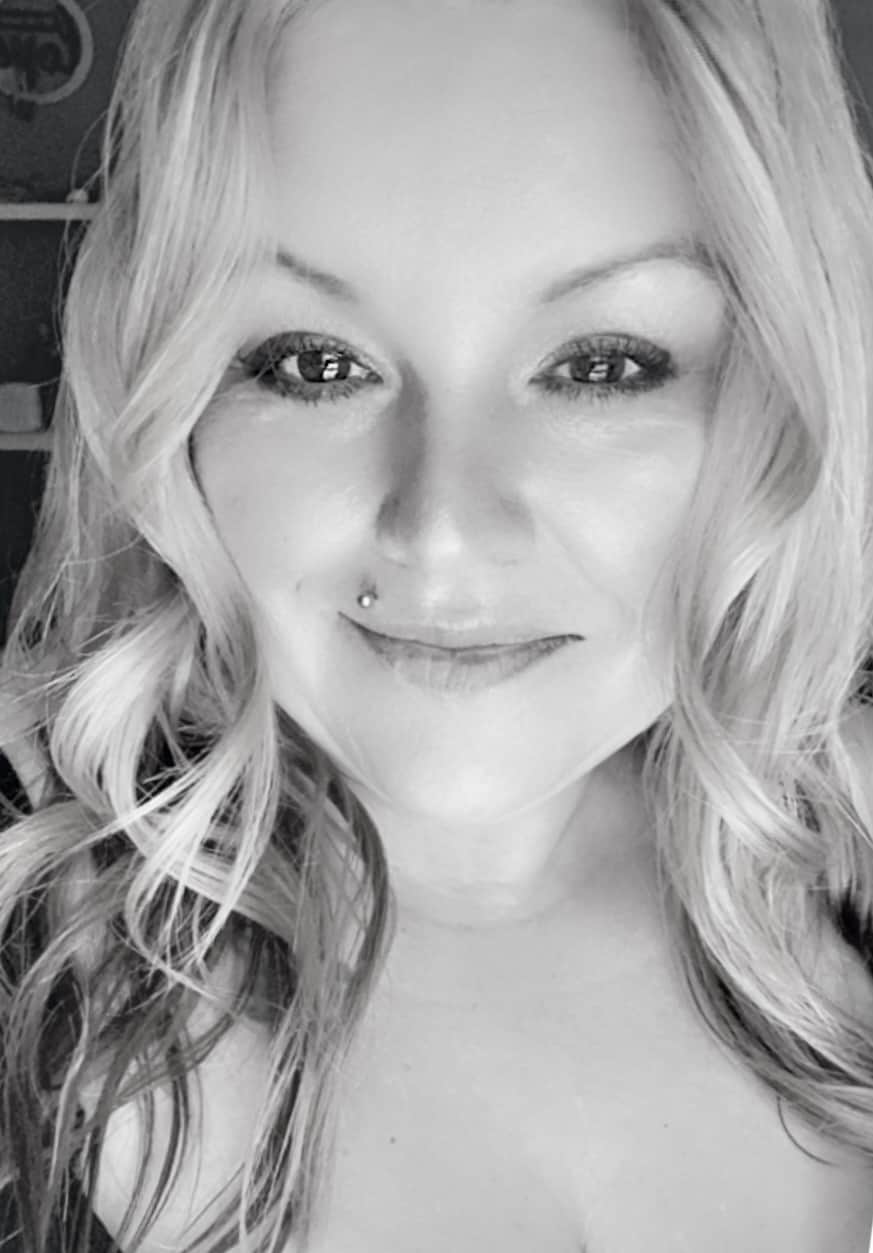 Owner & Lead Recipe Developer for It's Simple! since 2015, where you will find our best Family Favorites & Keto Low Carb Dishes with Helpful Cooking Tips & Hints in each post. Many Thanks for Stopping By, Enjoy!