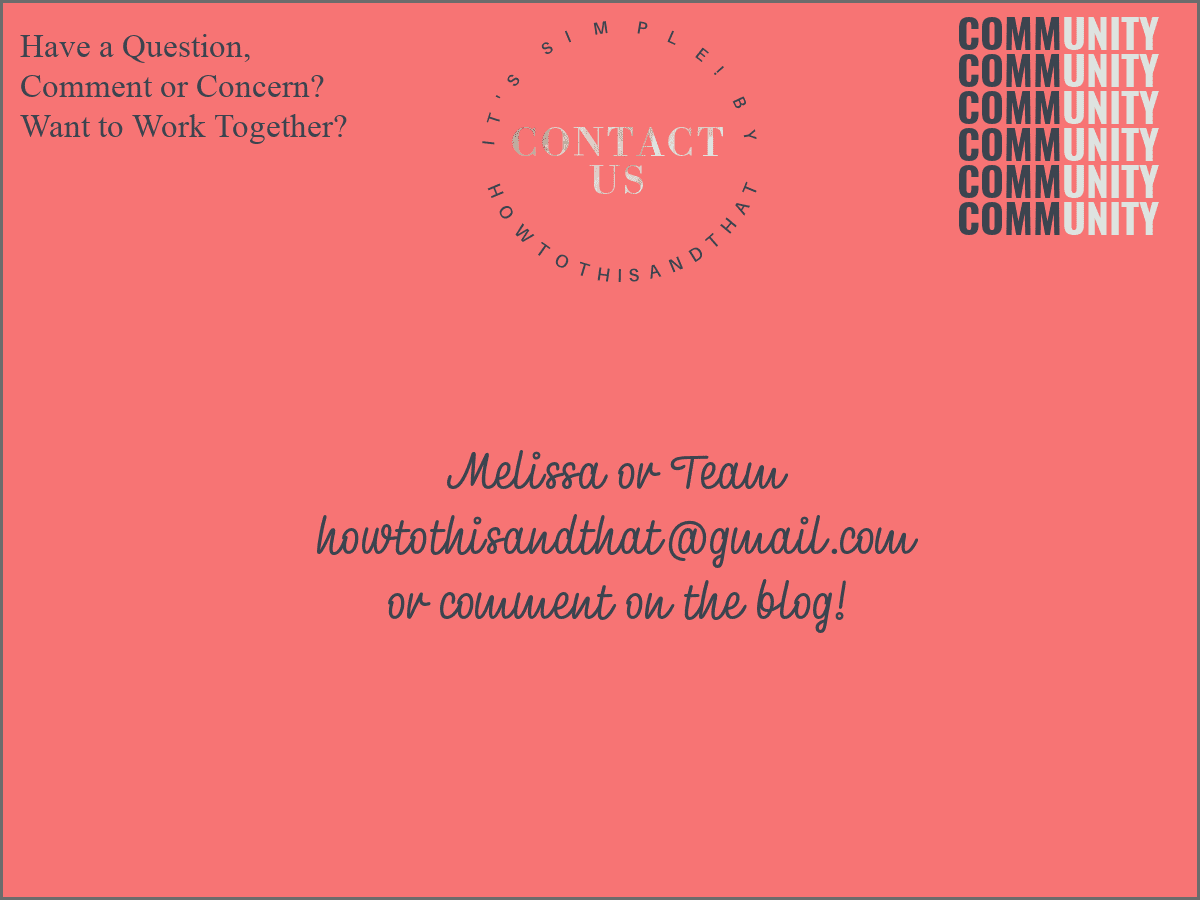 Welcome to It's Simple! by HowToThisandThat, a place for simple recipes and family fun. We appreciate you visiting our website and want to hear from you. To Contact Us, Please either email the address below or comment on the individual blog posts.

Readers- If you have a recipe question or comment, we urge you to leave it on the blog. It feels like a more personal conversation to us when we get to reply to you there and your question or comment may help another reader. At the very bottom of each post is a simple comment box. If you have other inquires, of course please feel free to email. 
Are You a Company looking to work together- please use the email provided below. Alternatively, please feel free to visit our Brand Collab page for information on what we provide and ways to work together.
Bloggers or Organizations with Virtual Assistant Inquiries - We would love to chat about ways to help you out! There are a variety of simple services we can provided. We don't have fancy rate sheets or portfolios. I am a busy blogger myself who has skills to offer. I am transparent, efficient, complete and professional. Take a look at my VA page and shoot me an email. 

If you have any questions, comments or concerns please feel free to email us at howtothisandthat@gmail.com
All submissions will be responded to within 24-48hrs.
Thank you!
Find Us on Social Media

It's Simple! by HowToThisandThat owner, Melissa and her Husband have been bringing readers of all ages across the world delicious recipes with helpful cooking tips and more since 2013. My single member LLC , Matriarch Media has always strived to stay small enough that we maintain a personal relationship with readers and collaboratives. There are no automated replies or missed messages with us.