Keto Side Dishes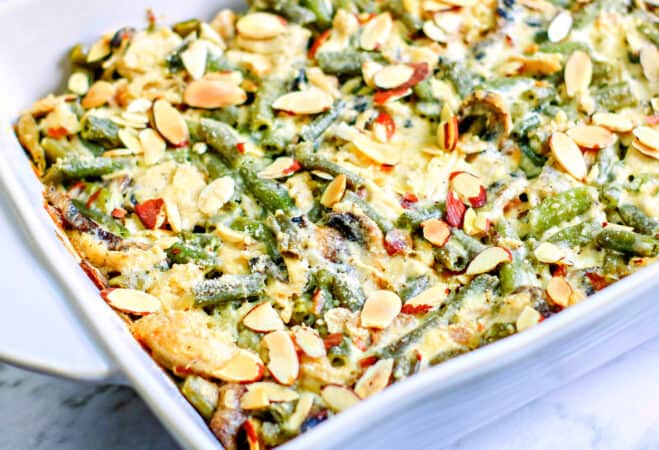 Easy Keto Side Dishes and Low Carb Recipes to Go Along any meal, BBQ, Thanksgiving or low carb preparation. Creamy , Cheesy, Buttery Bacon Dishes that compliment any main course. Some of our keto side dish recipes can even be meal prepped and used for lunch or snack. 
Keto Sides for BBQ
Find a variety of classic keto side dishes perfect for pairing with classic BBQ main meats. Foods like keto cornbread, cauliflower mac and cheese, buffalo chicken dip and even a low carb cole slaw!
Keto Thanksgiving Side Dishes
Our most popular recipe (the photography needs updating though, sheesh) on both social media and in search browsers is keto stuffing. Yes! There is a stuffing recipe in this category along with the best veggies roasted in a bacon butter and even green bean casserole. This category is a bit scarce, but we are working tirelessly on all things blog related. Since it is just my husband and I everything takes so much time.
All recipes are formulated to fit a low carb life and have been tried & true tested.
Be sure to Save this page, Comment on the Recipe Posts and Share to Social Media. Use the share buttons in each post and Thank you for being a part of our community. Enjoy!