Our easy recipe to make the BEST buttery smooth & delicious Turkey Giblet Gravy for Thanksgiving, BONUS- It's Naturally Keto!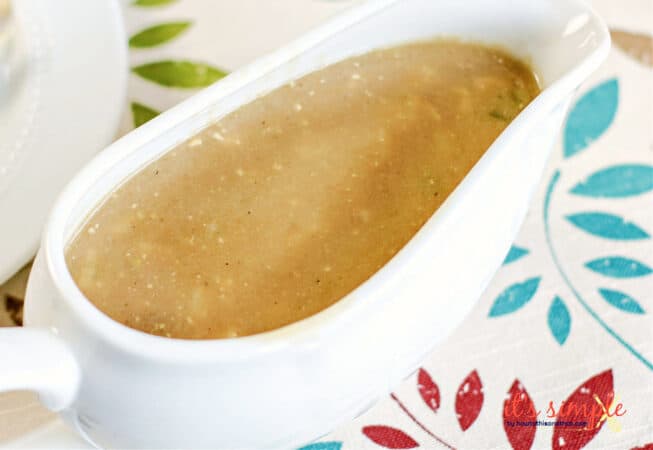 What is Giblet Gravy
Giblet gravy is a rich flavorful sauce made from the pieces that come inside your whole turkey or chicken. You know, those white or clear bags stuffed inside the cavity? They usually contain things like heart and liver. Now, before you cringe, let us just say that the giblets make the most amazing gravy ever. It offers a rich and savory brothy gravy that has that traditional flavor many look for in a turkey giblet gravy. Giblet gravy is more common in turkey than chicken, but you can make chicken giblet gravy as well. 
Don't forget to check out our keto brined roasted turkey! 
How is this Turkey Giblet Gravy Keto Approved
This keto turkey gravy recipe is what we call, Naturally Keto approved. It basically means the ingredients are something that are low in carbs by nature and no special ingredients are needed. Now, this recipe does use Xanthan Gum to thicken it, however that is an ingredient I always used instead of flour anyways. It is cheap and you can find a small packet at almost any grocery store.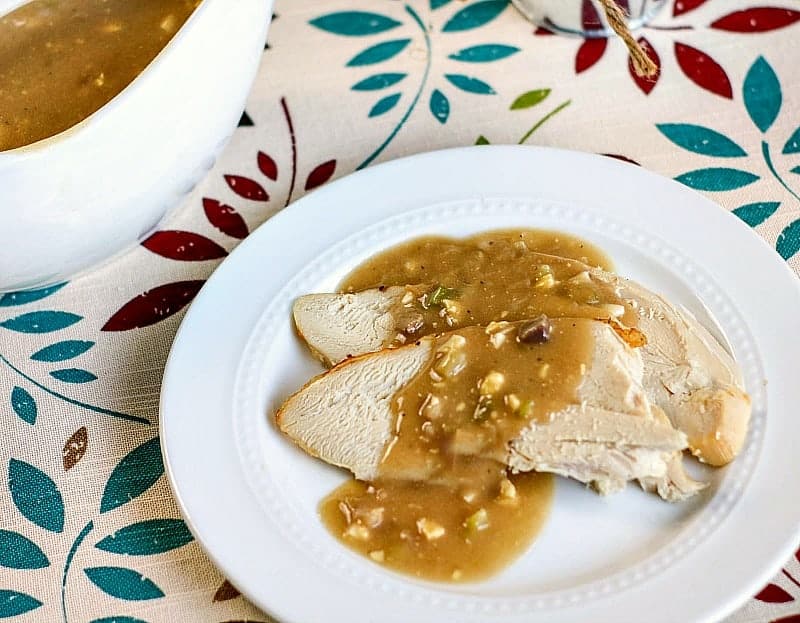 How To Get a Smoother Gravy 
To gain a smooth gravy the trick is to not let your thickening agent get clumpy. Believe it or not most people don't realize that you have to follow these "rules" when thickening anything like giblet gravy and cheese sauces: 
Cornstarch to COLD water or liquid- the thickness that you make the slurry will almost always be your end result for the gravy. 
Flour to HOT water or liquid-  never add flour to cold or simmering liquids, it will not mix in. That is why most dishes that use flour to thicken call for coating the meat in it first. 
Xanthan Gum- Can be both! It acts more like a pectin, it gets gel like. It mixes into both cold and hot liquids fairly evenly as it is very fine. If your liquid is too hot, or boiling it may gel up too fast to mix in smoothly.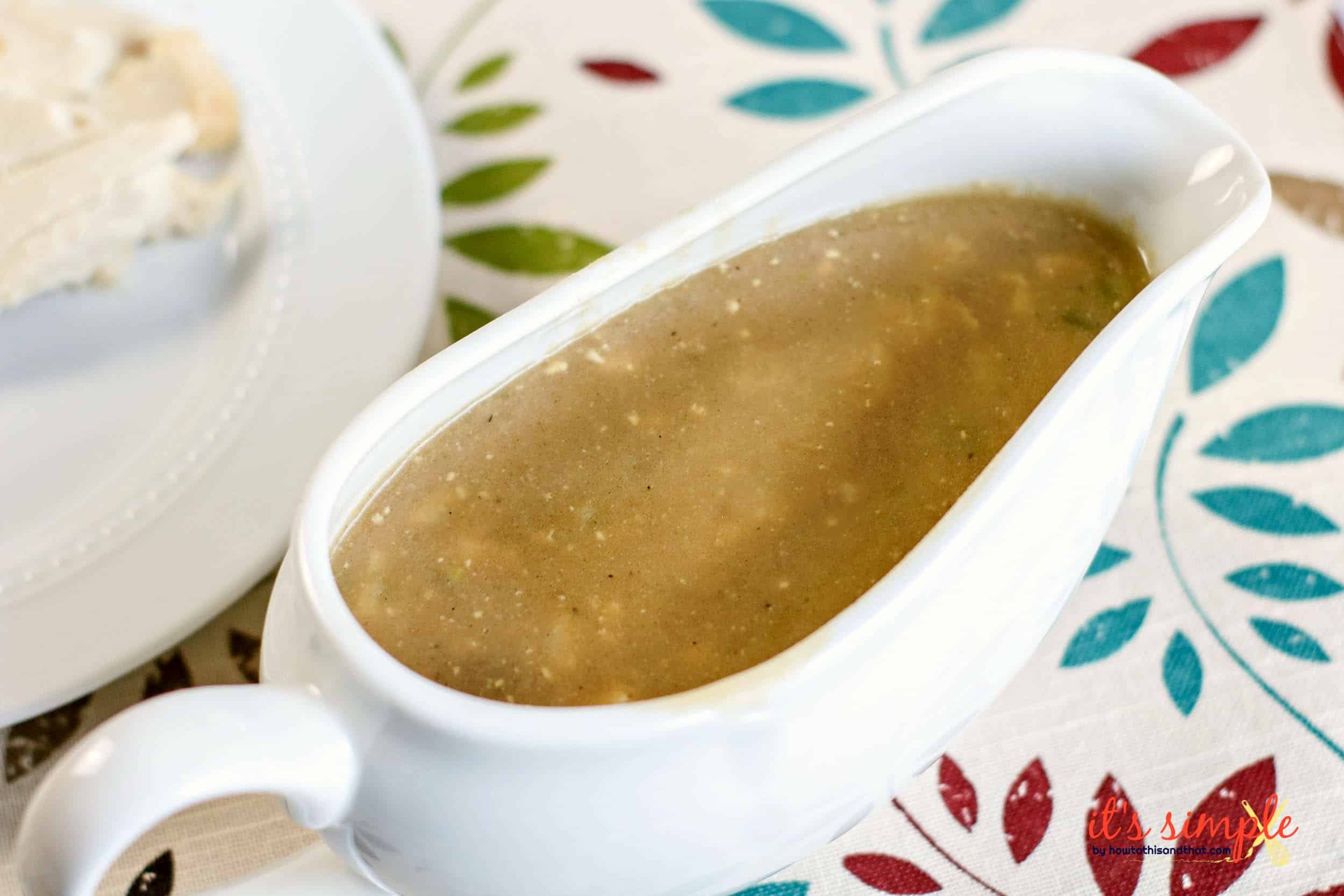 Can I Make Turkey Gravy Ahead of Time 
If you want to make this gravy ahead of time, you can. You can make it, and then store in an airtight container for 24 hours in advance. When you are close to serving then pour into a pan and warm it up until not gelatinous. Don't worry, all gravy looks like that when it is cold.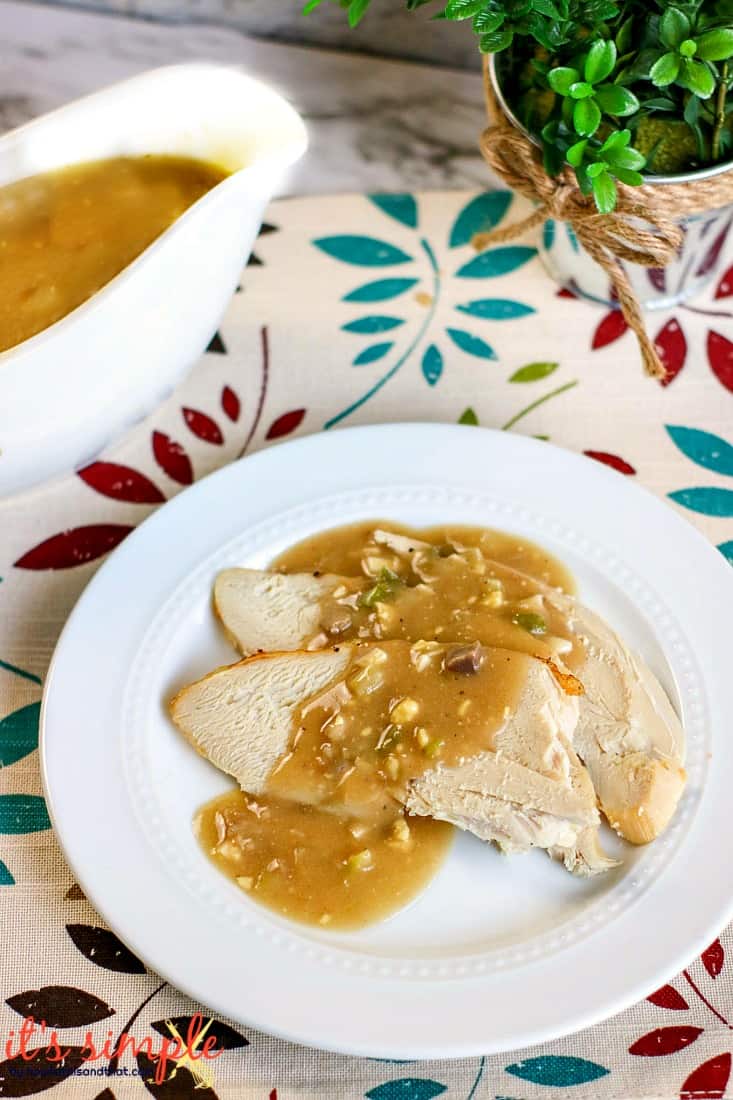 More Amazing Holiday Recipes
Caramel Pecan Bread Pudding | A classic bread pudding with a fun twist of crunchy pecans and sweet caramel. This is such a delicious and easy holiday dessert. 
Green Bean Casserole | A low carb side that gives you all those classic flavors of a green bean casserole but with lower carbs. A great side to make for your family. 
Everything Bagel Brussels Sprouts | Dress up your brussels sprouts with this everything bagel seasoning recipe. Savory, crunchy, and downright addictive.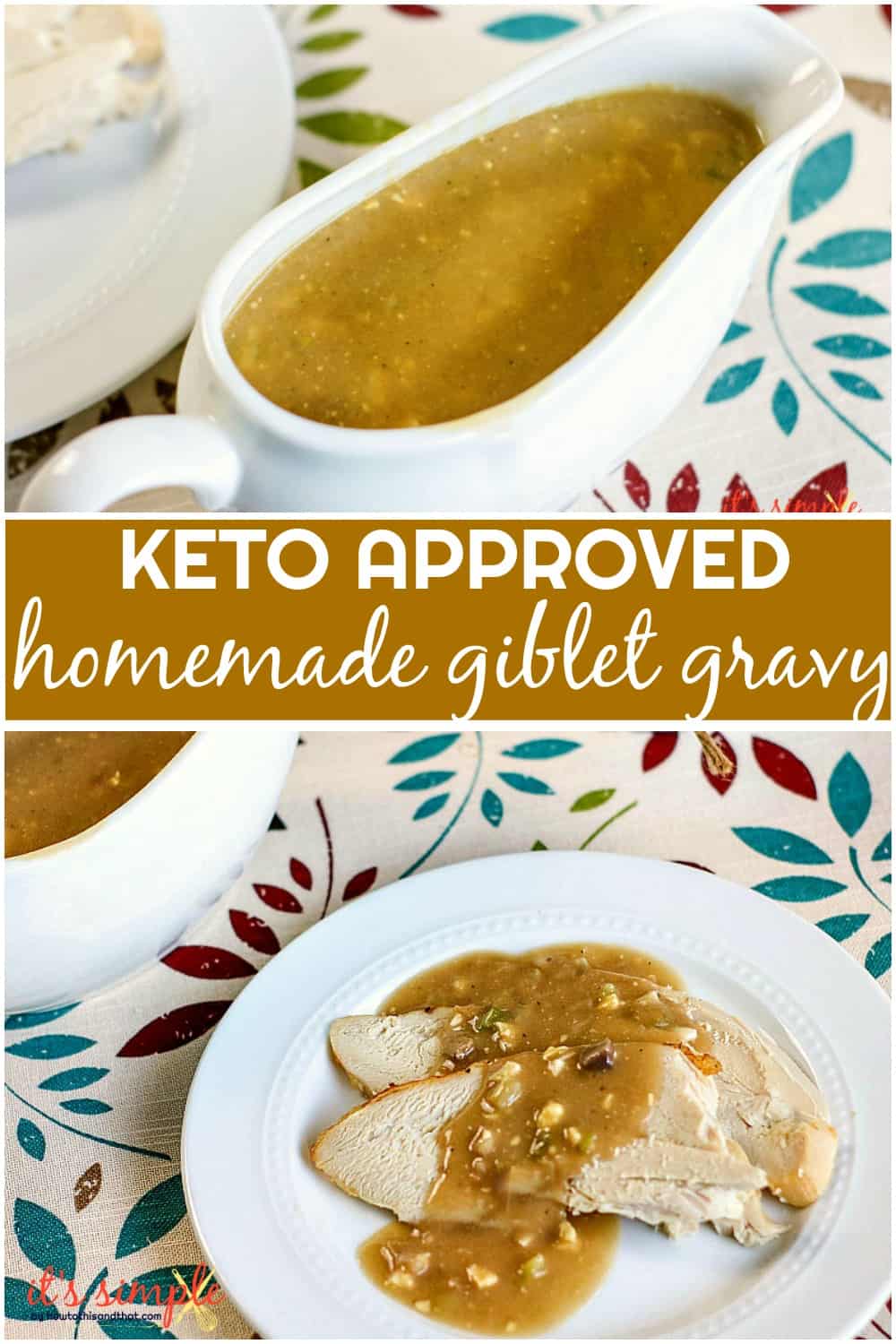 How To Make Our Giblet Gravy Recipe
We are asked often if you can you use the turkey giblets to make gravy? This is a traditional way of making a gravy for the holidays. Here is how :
Grab that saucepan and follow the directions below on how to easily make a giblet gravy. I used celery, onions, mushrooms, and more to help add dimensions of flavor that will make your homemade holiday gravy be one that everyone wants more of.  Some people even use hard-boiled eggs in their gravy, I prefer to leave that out, but feel free if you want to.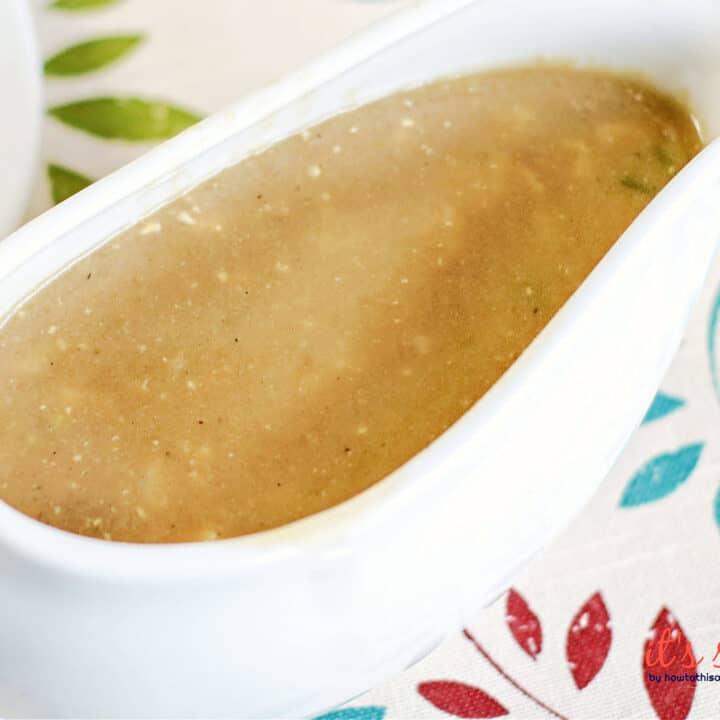 Easy Giblet Turley Gravy, Naturally Keto
A delicious homemade giblet gravy that is from an old recipe, not a seasoning packet! Bonus! It is keto approved naturally low in carbs (if you need that)
Ingredients
½ cup giblets from a turkey, deboned and finely chopped
3 cups turkey or chicken stock
2 tablespoons celery, finely diced
2 tablespoons onion, finely diced
2 tablespoons mushrooms, finely diced
3 tablespoons Xanthan gum
olive oil
salt
pepper
1 teaspoon worcestershire sauce
1 teaspoon garlic powder or 2 cloves fresh minced
2 tablespoon butter
Instructions
In a large sauce pot drizzled with olive oil over medium high heat, add turkey giblets and saute for about 10 minutes.
Add veggies and continue to saute until browned.
Stir in Xanthan gum , coat meat and veggies.
Slowly pour in stock, mixing until fully combined.
Bring to a boil stirring constantly until gravy begins to thicken and bubble. Reduce to simmer.
Stir in seasonings and simmer at least 30 minutes. Just before pulling to serve, stir in butter.
Serve immediately. Skim top if skin forms.

Nutrition Information:
Yield:

10
Serving Size:

1
Amount Per Serving:
Calories:

173
Total Fat:

9g
Trans Fat:

0g
Carbohydrates:

2g
Net Carbohydrates:

2g
Fiber:

0g
Protein:

19g
Nutrition facts are auto- populated by the app for this recipe card, numbers may vary. For best results, input your exact brand ingredients into a recipe analyzer like Verywell or MyFitnessPal.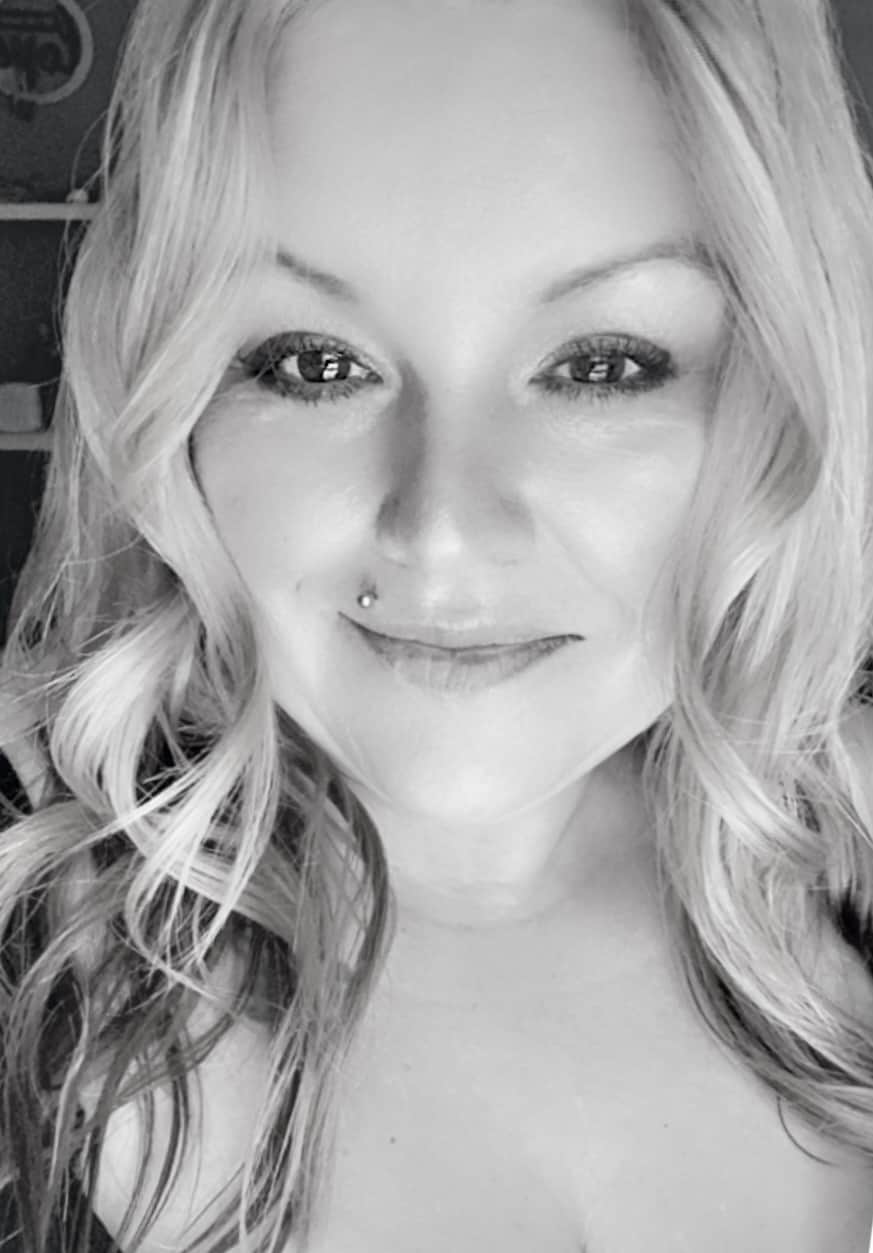 Owner & Lead Recipe Developer for It's Simple! since 2015, where you will find our best Family Favorites & Keto Low Carb Dishes with Helpful Cooking Tips & Hints in each post. Many Thanks for Stopping By, Enjoy!