Our DIY Beaded Wind Chime is an easy kids craft with supplies right from the Dollar Store. Add colorful fun to your outdoor areas, garden & windows.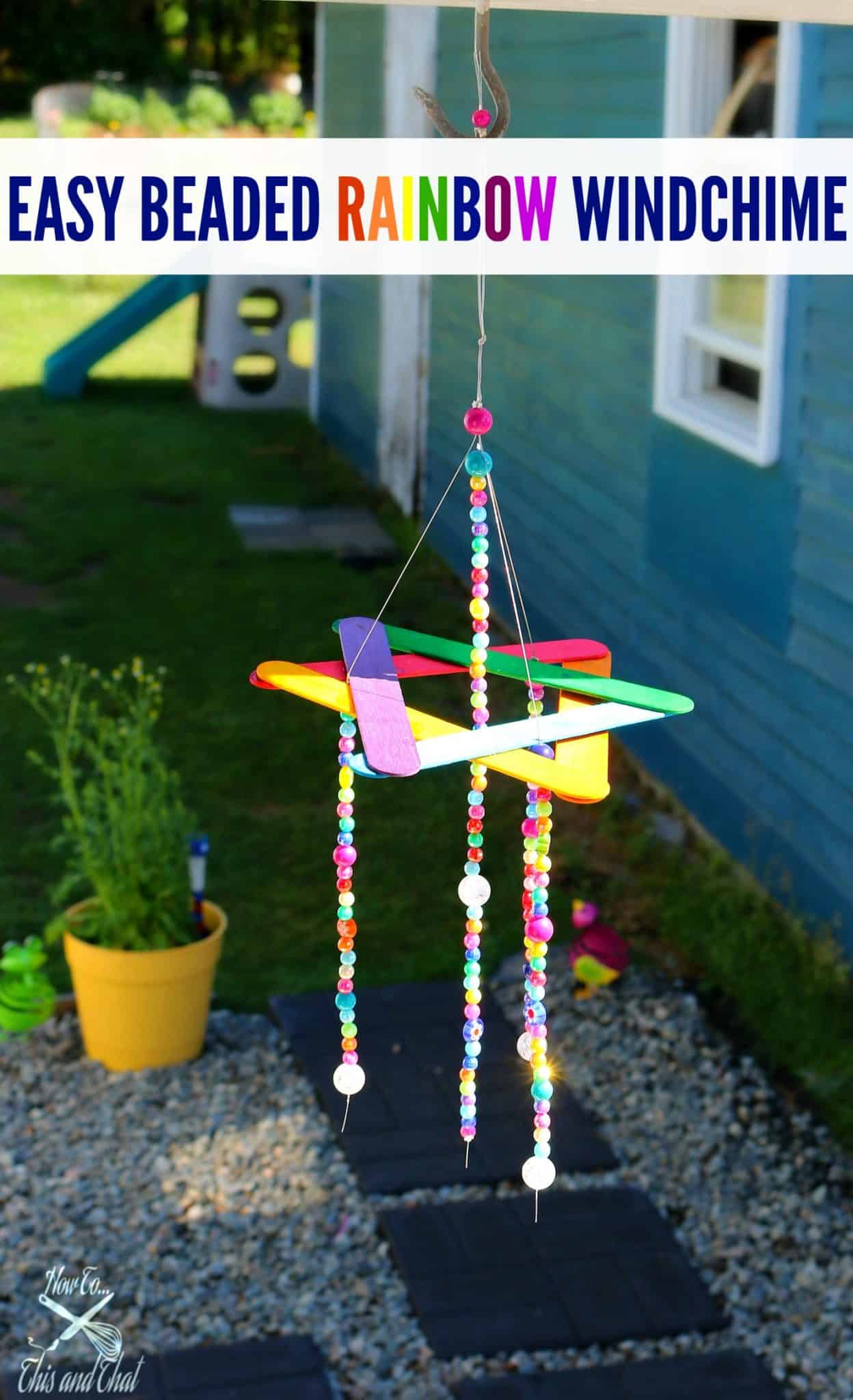 DIY Beaded Wind Chime
Easy Kids Craft / Dollar Store DIY !
Summer isn't just for frozen treats and BBQ's.  At our house summer means finding ways to keep the kiddos busy, other than swimming! To avoid crazy fits of boredom rage, I plan fun crafts and projects.  I like to keep the creations they make, but I can only store so many paper plate crafts. So we focus on making things that can be used as decoration or serve a purpose, like this DIY Beaded Wind Chime
Wind Chimes
Wind chimes are typically made with bright, beautiful beads, crystals or plastics.  When the wind blows they make such a pretty sound.
Super easy kids crafts
Making the beaded wind chime:
Take caution with beads if crafting with children under 3
Gather together the following materials: 
6 jumbo craft sticks in rainbow colors
Tacky or Hot glue
Jewelry wire or fishing line
Crimp beads (found near the beads in any big box or craft store)
Plastic or crystal beads
6 large beads
Scissors
Jewelry pliers or regular pliers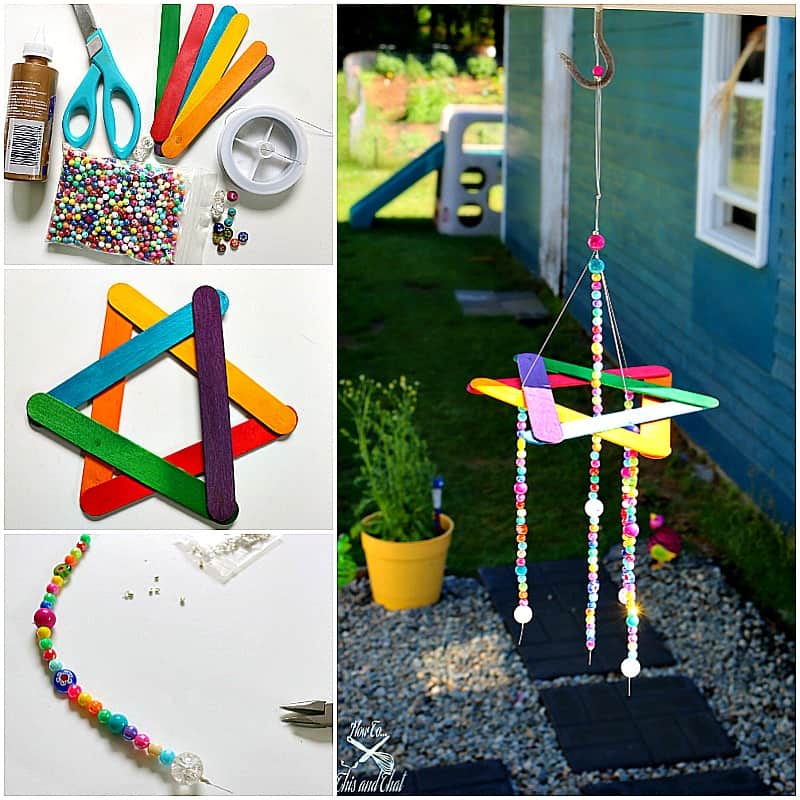 What to do:
Start by gluing the craft sticks into 2 triangles.  Place on top of each other to form a star shape and glue.
Cut 4  20" pieces of jewelry wire.
Slide a crimp bead onto the end of one piece of jewelry wire, crimp to close.   Start stringing beads in desired pattern, half way up the strand stop and add a large bead, crimp bead and close.
NOTE*  Start and end with a large bead on each strand.  The large beads hanging on the bottom will bang together making a sound and the other large beads will hold the star up.
Continue stringing 2 more strands this way.
String the 4th strand completely leaving only about 4 inches at the end.
Thread the 3 strands, 1 through each hole on the star,  see picture for reference. 
DIY Beaded Wind Chime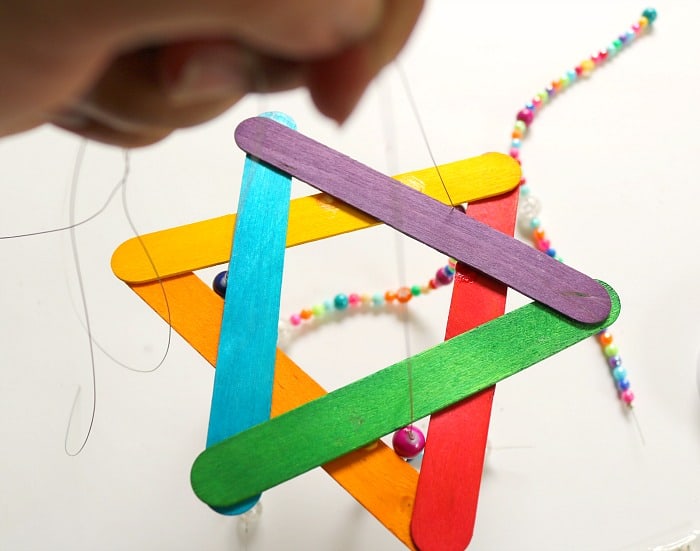 To Finish
Put the 4th strand up through the middle and gather all 4 strand ends together.  The star will sit on the big beads, adjust the strands until it is hanging evenly.
Slip all 4 strand ends through a bead, add a crimp bead and close to finish.   Hang and enjoy!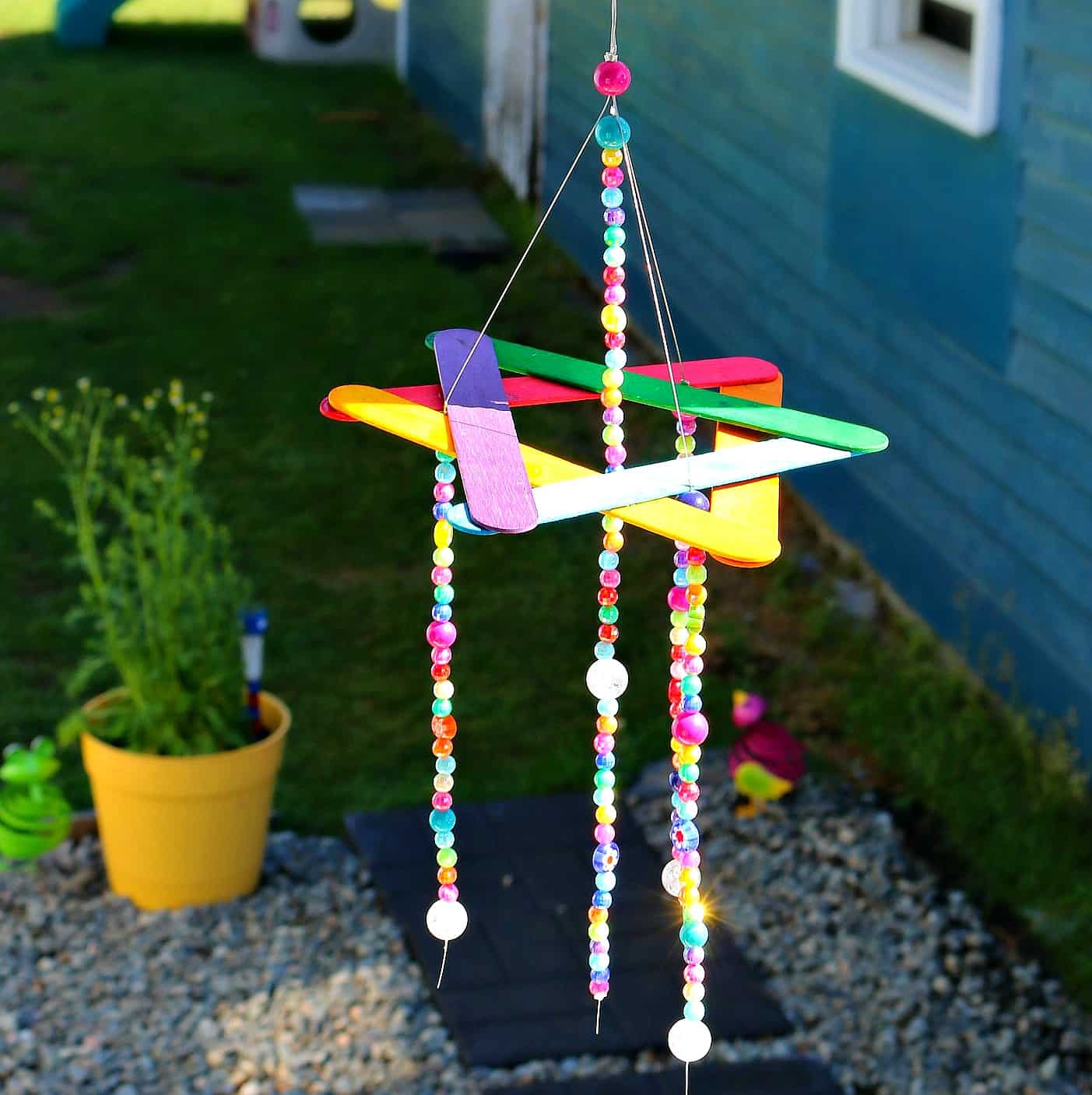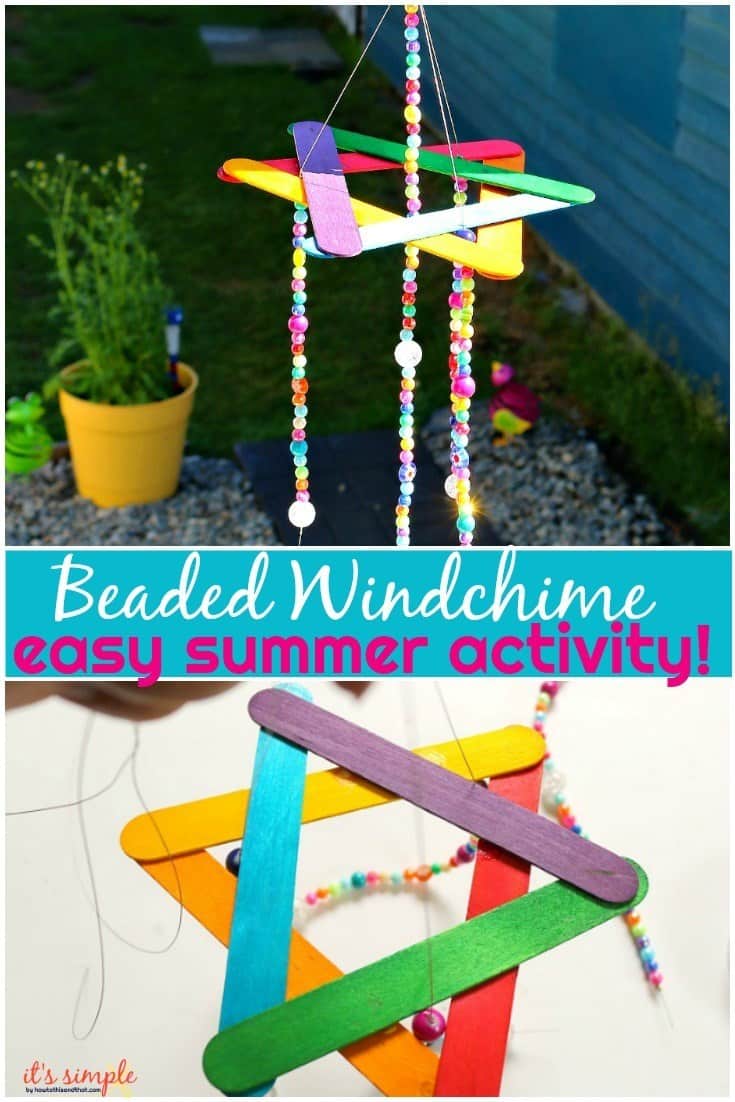 Like this craft?  Try making our DIY Oriole Bird Feeder!   
Attracts pretty songbirds like Orioles and Goldfinches.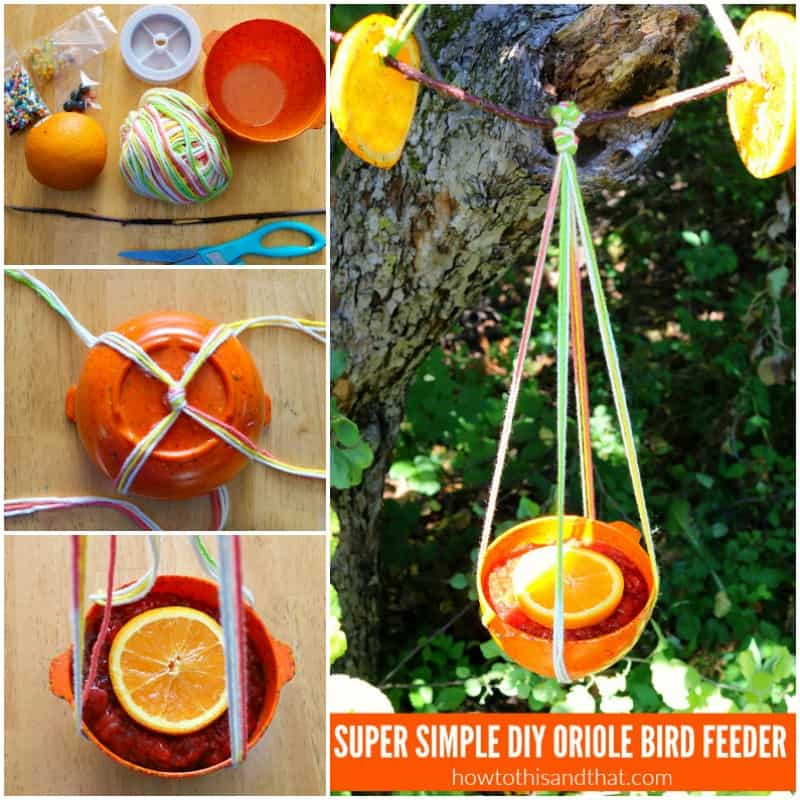 More Dollar Store DIY tutorials here at The Budget Decorator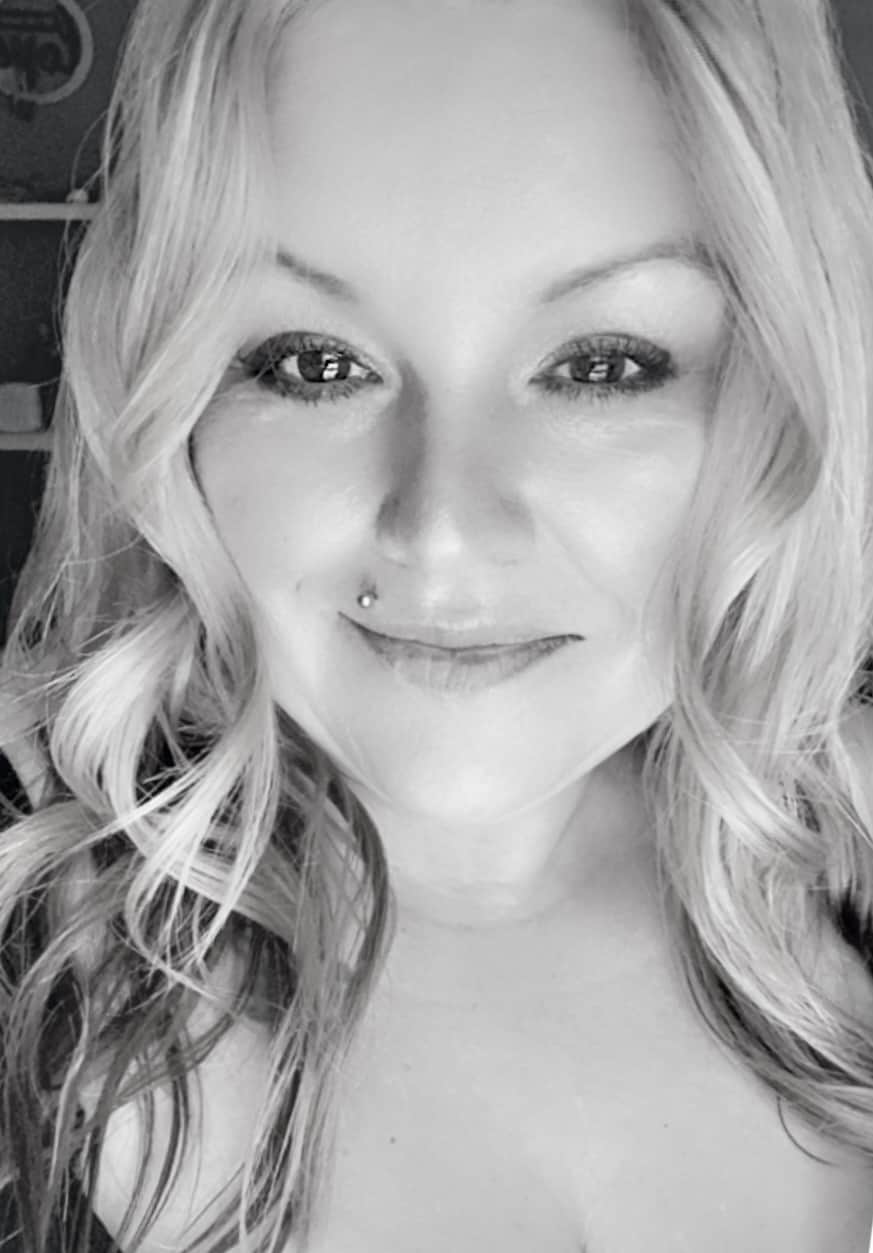 Owner & Lead Recipe Developer for It's Simple! since 2015, where you will find our best Family Favorites & Keto Low Carb Dishes with Helpful Cooking Tips & Hints in each post. Many Thanks for Stopping By, Enjoy!