This adorable chalkboard owl craft for kids is also a reminder board! Clip a message onto the clothespin or write yourself a note. Either way it is adorable and useful!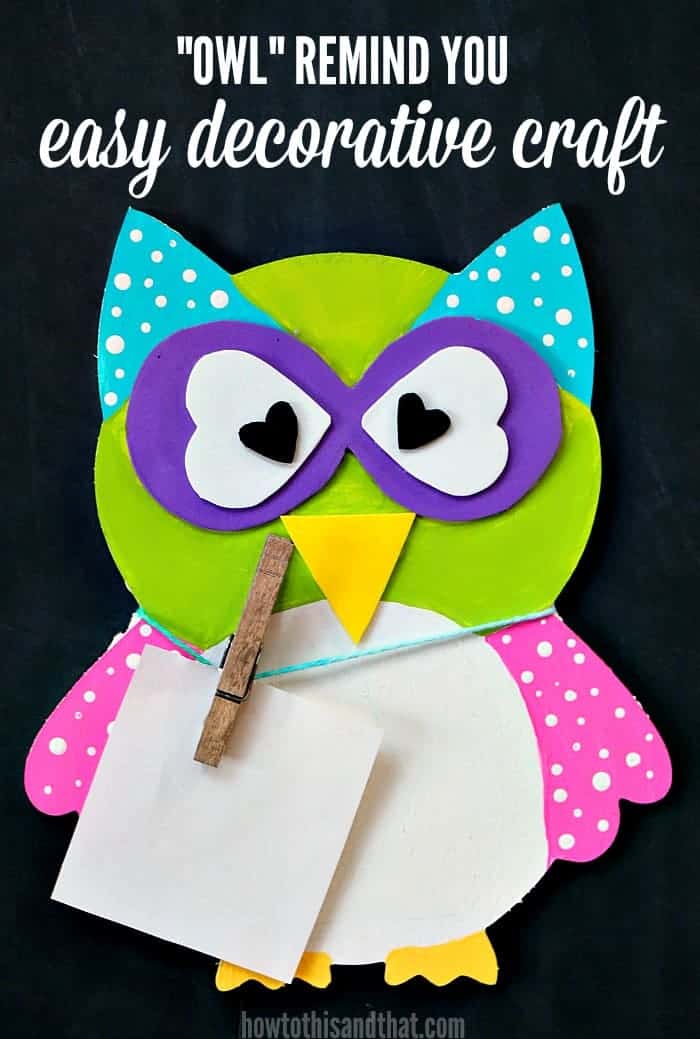 Easy Owl Craft for Kids
This cute little owl is the perfect back to school craft OR for any time of the year. You could also paint it holiday themed and give as a keepsake gift! Today we turned our wooden owl into a reminder and a chalkboard. "Owl" Remind You by clipping a note onto him!
Making The Chalkboard Owl Craft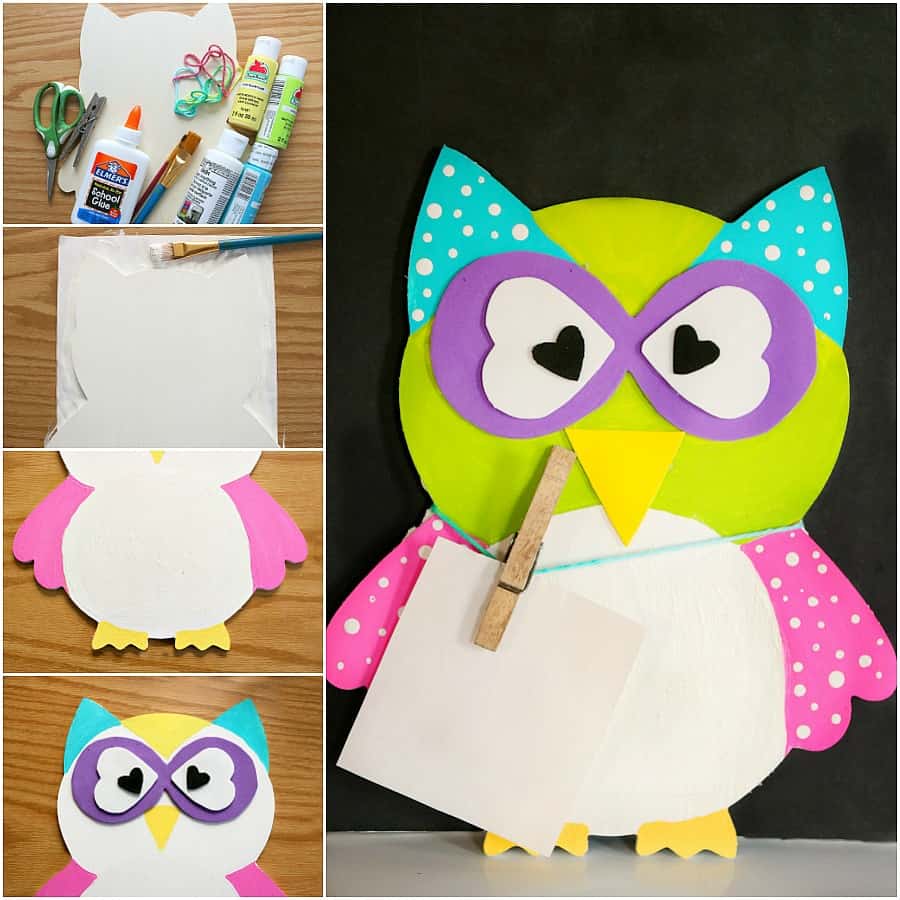 Materials
Wooden Owl Plaque (Walmart $1.48)
Craft Paints (Walmart .48c each.)
Craft Chalkboard Paint (Walmart .50c 0n clearance!)
Paint brushes
Yarn
Clothespin
Craft foam
Scissors glue
Instructions for our chalkboard owl craft
Paint the whole owl white. Let dry.
Once dry, use a pencil to lightly outline where you will place the owl eyes and the shape of it's belly.
Brush the chalkboard paint onto the belly area and paint the rest of the owl as desired. Let dry.
TIP* Google owl crafts and you will be amazed by how many adorable owl photos there are to be inspired by!
Cut circles from the craft foam for the large part of the eyes.
Cut heart shapes, circles or whatever you choose for the inner part of the owl eyes.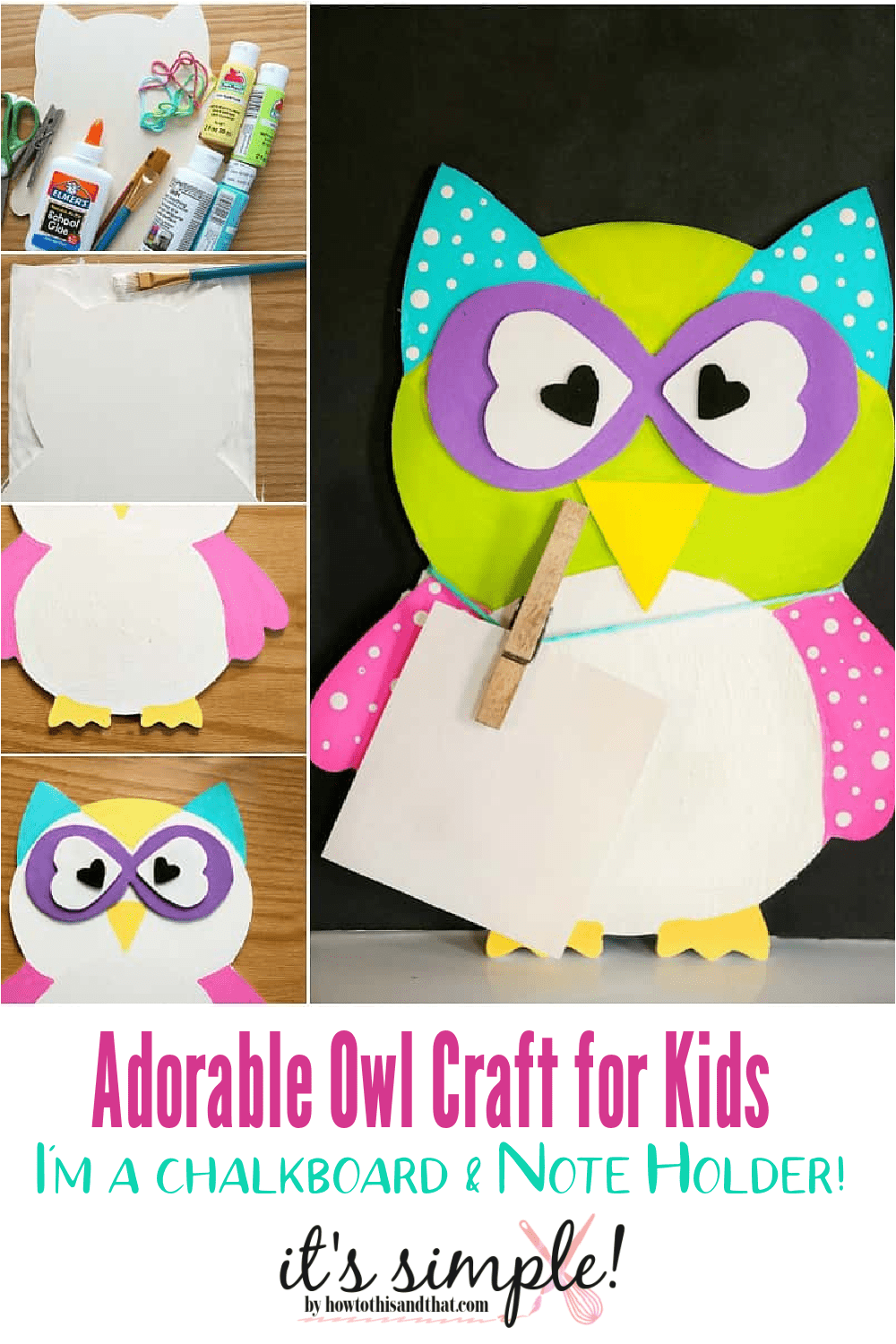 Glue them in place.
Cut a triangle for the beak. You will see in one photo I had the beak painted on, this was just a guide. I glued a foam beak over it. It just looked better with the foam eyes.
Tie the yarn around the neck, secure at the back.
Clip the clothespin on the yarn. Use this to hold a reminder or note!
Remember- you can also write on the owl's belly!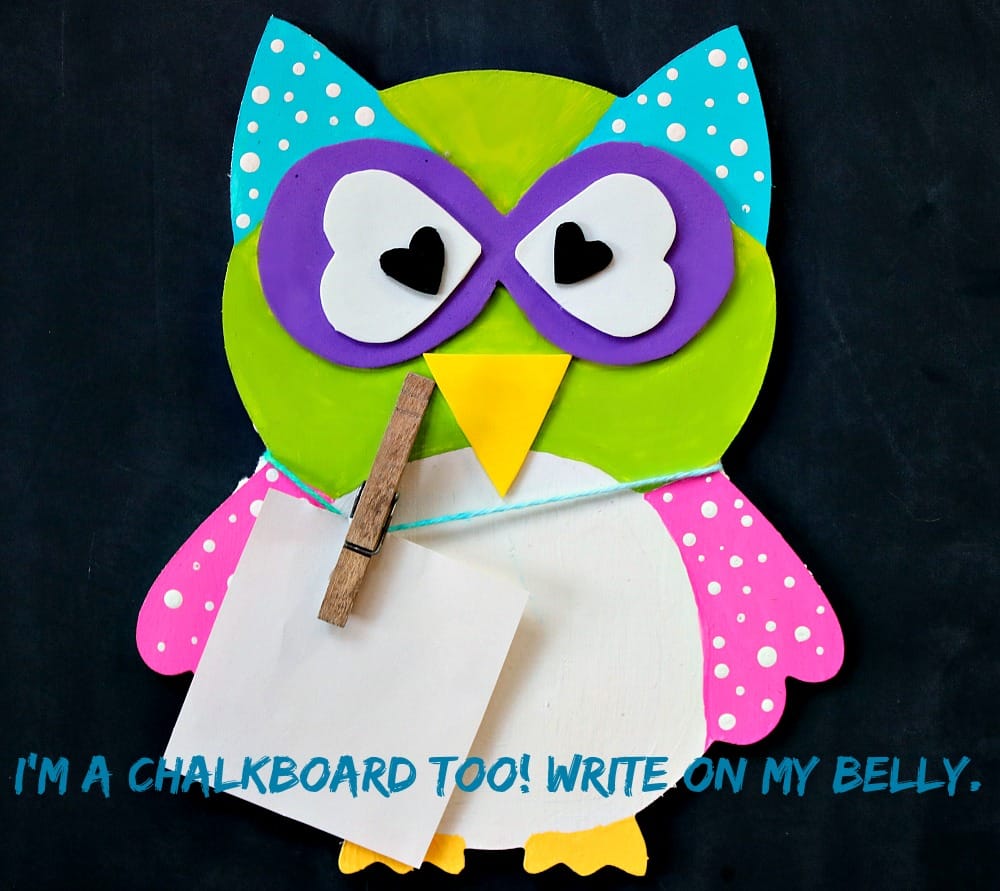 Add magnets to the back and hang on the fridge or place on a small art display easel. You can also hot glue more yarn on the back upper part of the head to hang on a nail!
There is a lot of painting involved in this project, but even waiting for everything to dry the craft still only took 2 hours to complete our chalkboard owl.
We hope you enjoyed this easy project, if you make it please let us know by commenting below! Don't forget to try one of our Upcycled Kids Crafts!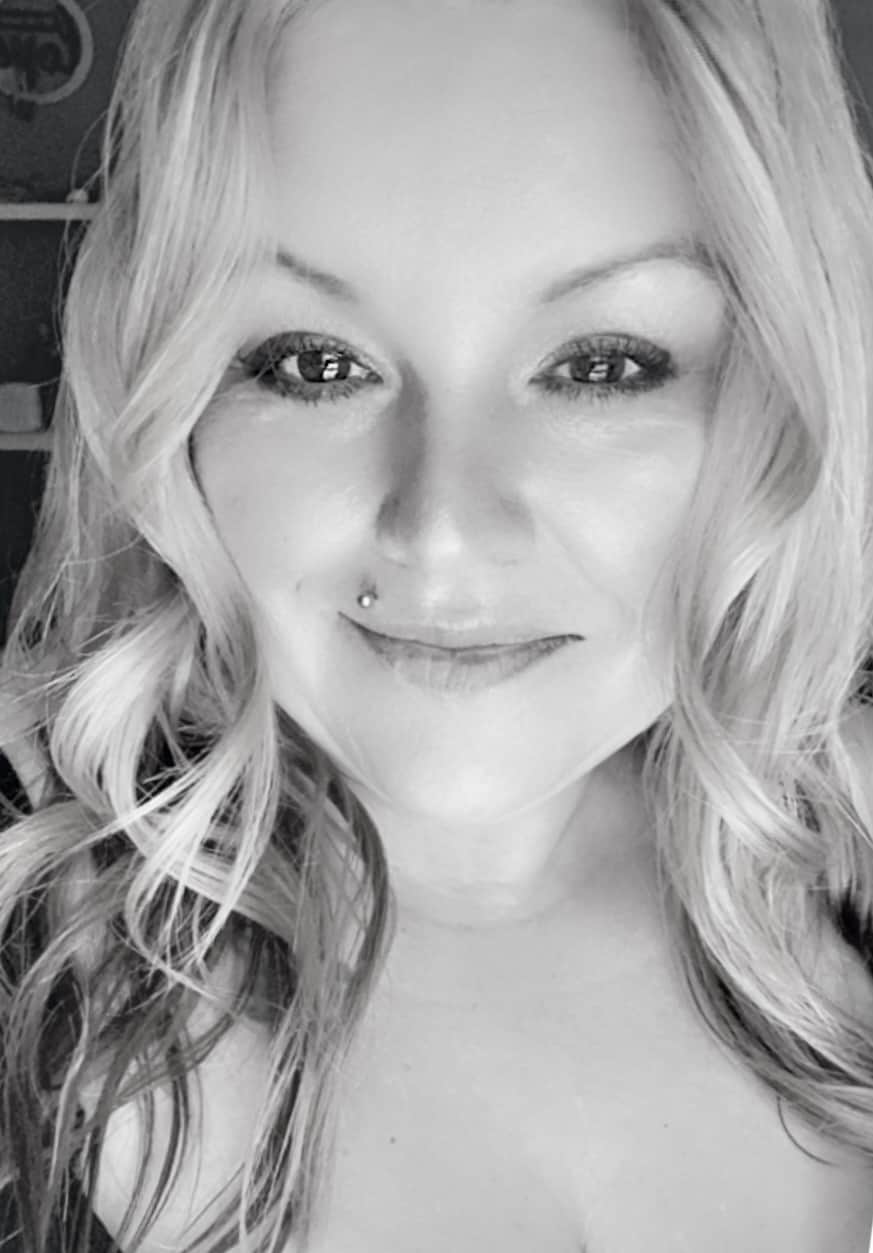 Owner & Lead Recipe Developer for It's Simple! since 2015, where you will find our best Family Favorites & Keto Low Carb Dishes with Helpful Cooking Tips & Hints in each post. Many Thanks for Stopping By, Enjoy!