This shop has been compensated by Collective Bias, Inc. and its advertiser. All opinions are mine alone. #Sponsored #WhatMonthlyPain #CollectiveBias.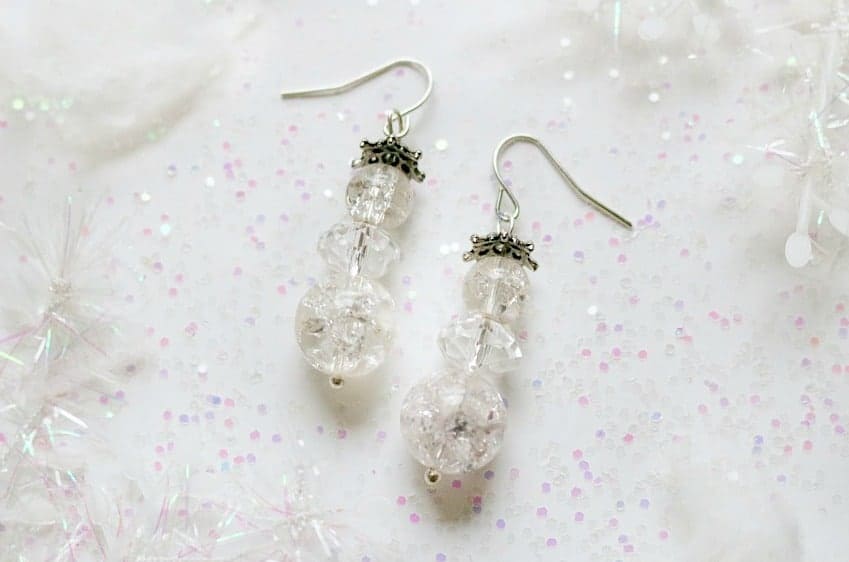 DIY Beaded Snowman Earrings
in 5 Minutes!
I've been making beaded jewelry for about 8 years now. It started as a fun hobby that basically provided me with any style of jewelry I would want. My daughter quickly became interested around the time she turned 10.
We spend a lot of time together making jewelry for craft fairs and donate to the women's shelter. It is kind of our little way of bonding and feeling like we actually have something in common. She is 13 years old, so that is hard to do lately it seems!
Her case- In need of a little organization, but I bet she knows right where everything is!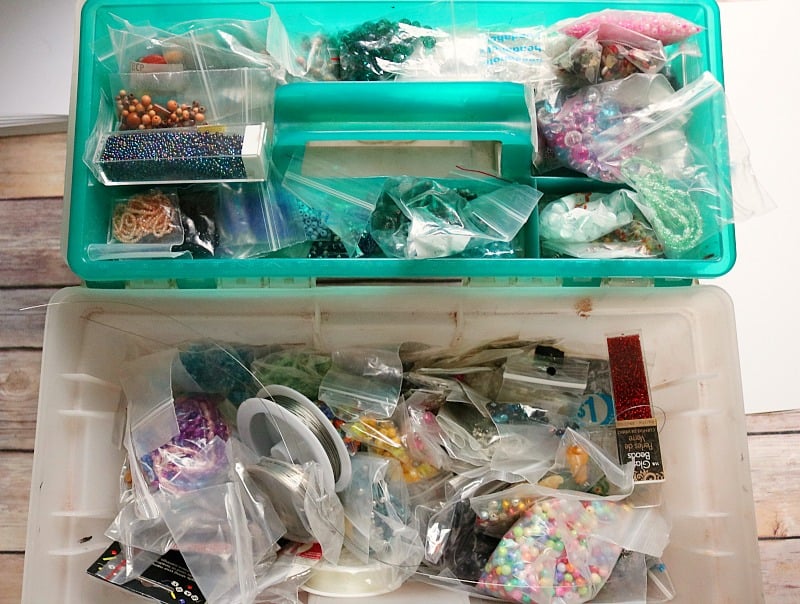 The only problem she runs into is that during the week of "that time". She is crampy and in so much pain it even hurts her to sit forward at the desk. I was feeling so bad for her. She would spend most of her time in bed with a heating pad.
Traditional children's pain reliever didn't work. Other pain reliever products were not recommended for her age. I searched around and luckily found a new product at Walmart- Advil® Menstrual Pain. It helps to keep her pain free so she can continue to do the things she loves during her cycle.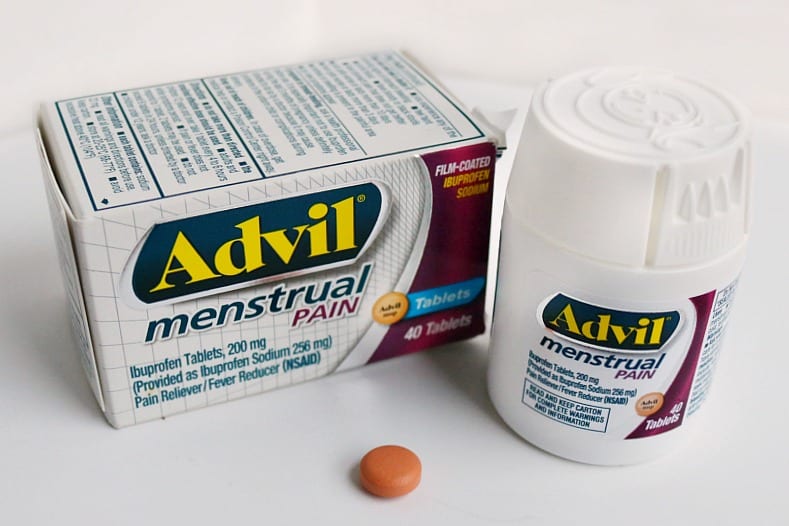 Advil® Menstrual Pain is different from other products in the way that it's caffeine and antihistamine-free. I have always avoided giving her a menstrual pain reliever because I didn't want her having that caffeine, especially at night. The little tablets are also coated and easy to swallow. These are just a few of the reasons why Advil® Menstrual Pain is the #1 doctor recommended menstrual pain reliever- relieving pain from headaches, cramps and back pain.  Use as directed.
You can purchase Advil® Menstrual Pain right at Walmart in the pain reliever aisle. In our store I did notice that it was not with the other Advil® products. They have it stocked in the same aisle, but a different shelf location with the other menstrual pain products. At our store the pain reliever aisle is next to the pharmacy and is small. It may be different in your area.
Now my daughter can craft and bead anytime, pain free along with enjoying all of her other sports and activities!
Here is how to make her adorable Beaded Snowman Earrings-
All supplies can be found at Walmart in the craft section. Total cost was about $15 and provides enough to make 8 pairs! The supplies listed below are considered "alpaca silver", sterling silver is more expensive.
NOTE* jewelry making supplies such as the earring hooks and stems listed below are referred to as "jewelry findings".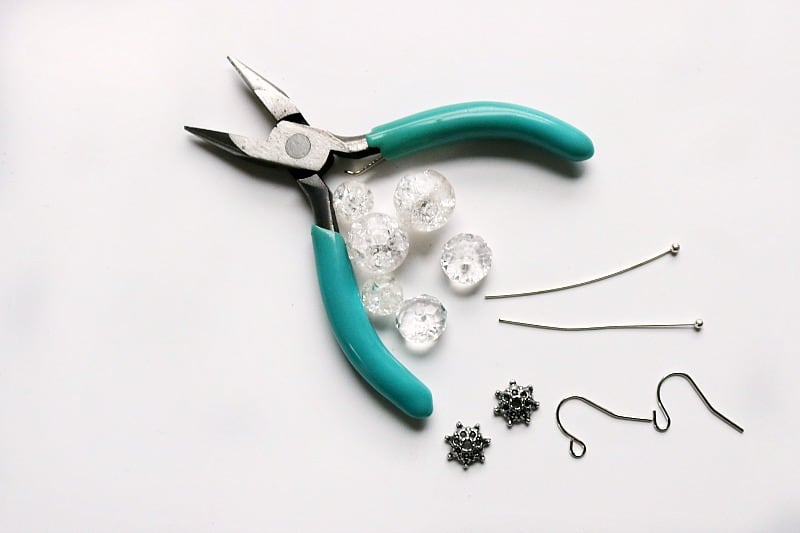 Materials
1 package Earring Hooks
1 package 3" bead stems
1 package each - 3 different size clear/white beads ( we used 8mm, 6mm and 4mm)
1 package snowflake bead caps
1 jewelry tool or needle nose pliers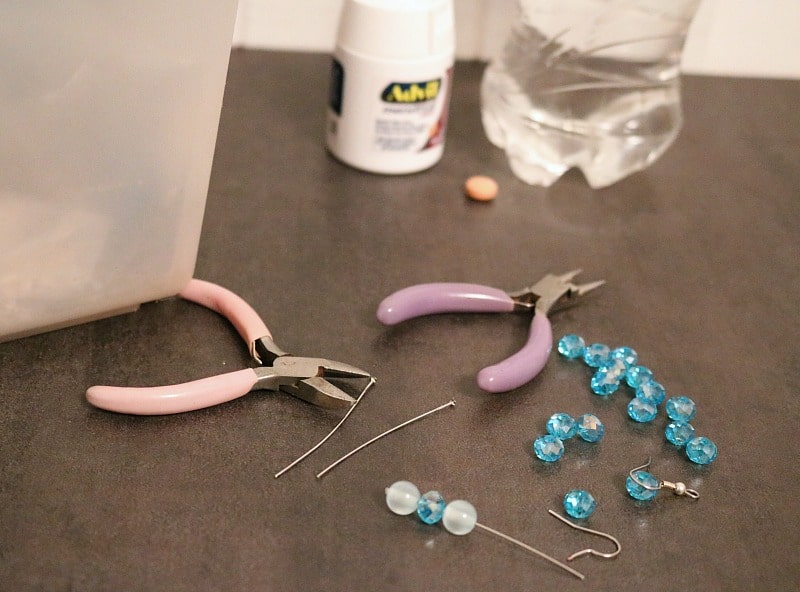 Instructions
Start with a bead stem. Add the large bead.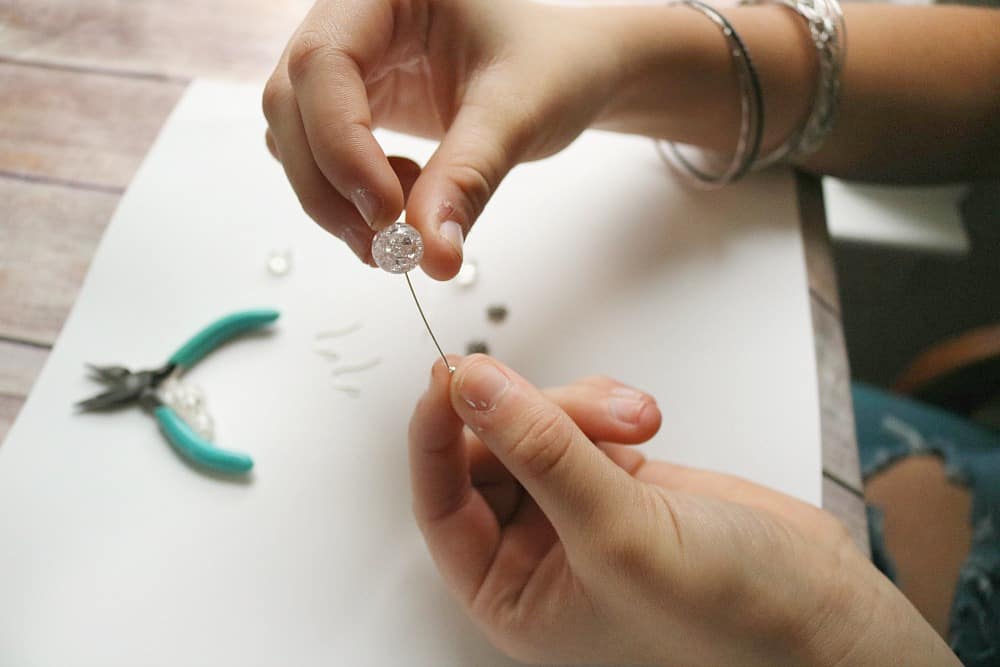 Add the middle sized bead and then the smallest.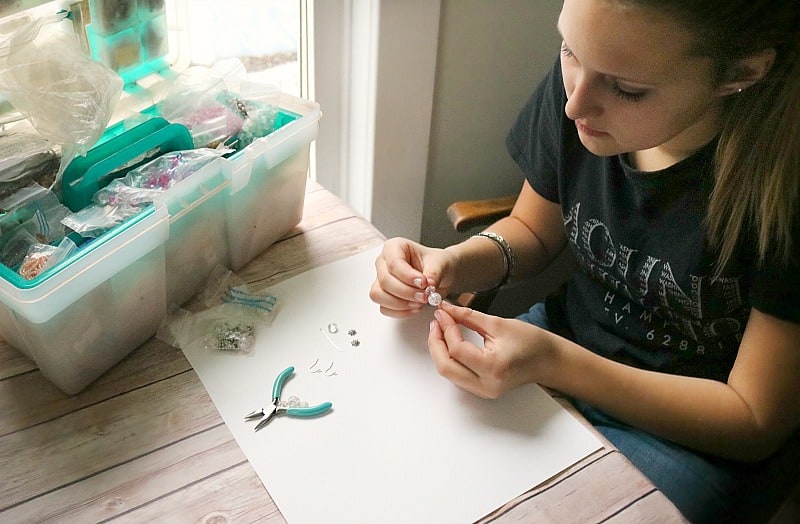 Top the beads with the snowflake bead cap.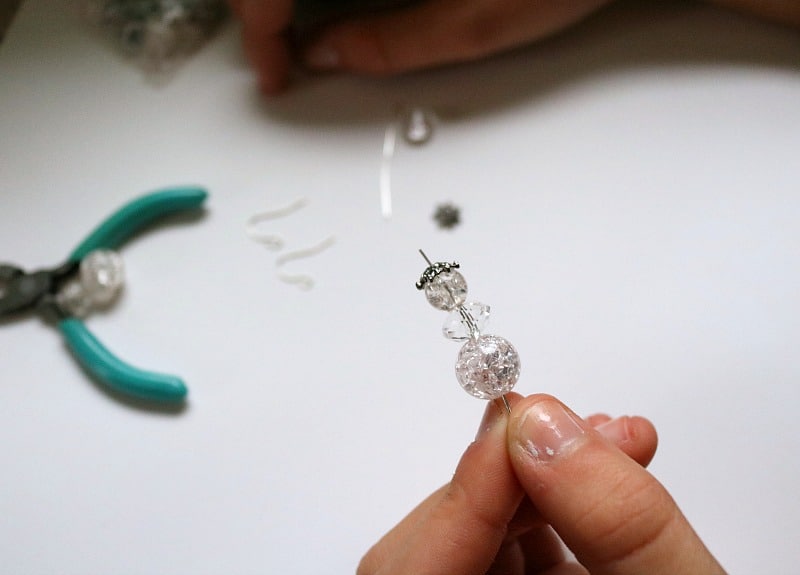 Use the pliers to make an "L" shaped bend in the bead stem.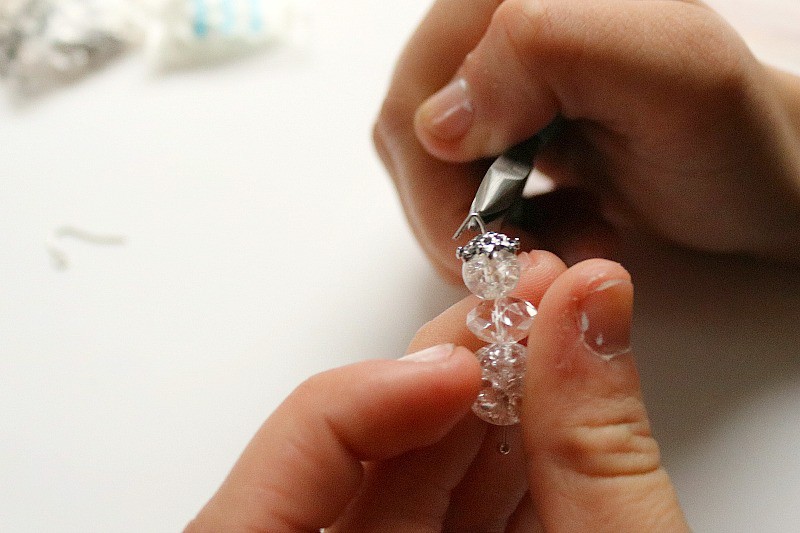 Loop the earring hook around the bead stem and use the pliers to pinch the end closed.  Viola´! Your own handmade snowman earrings in literally 5 minutes.  Get creative and use a variation of colors and sizes!  Once you see the selection at Walmart you will be addicted.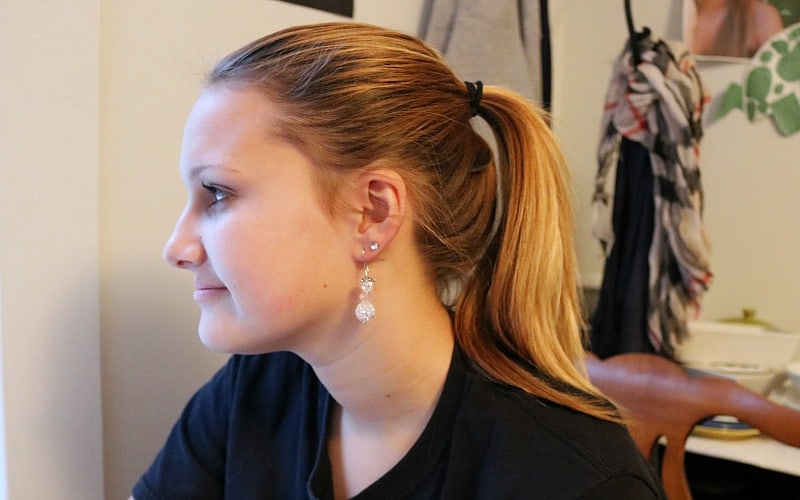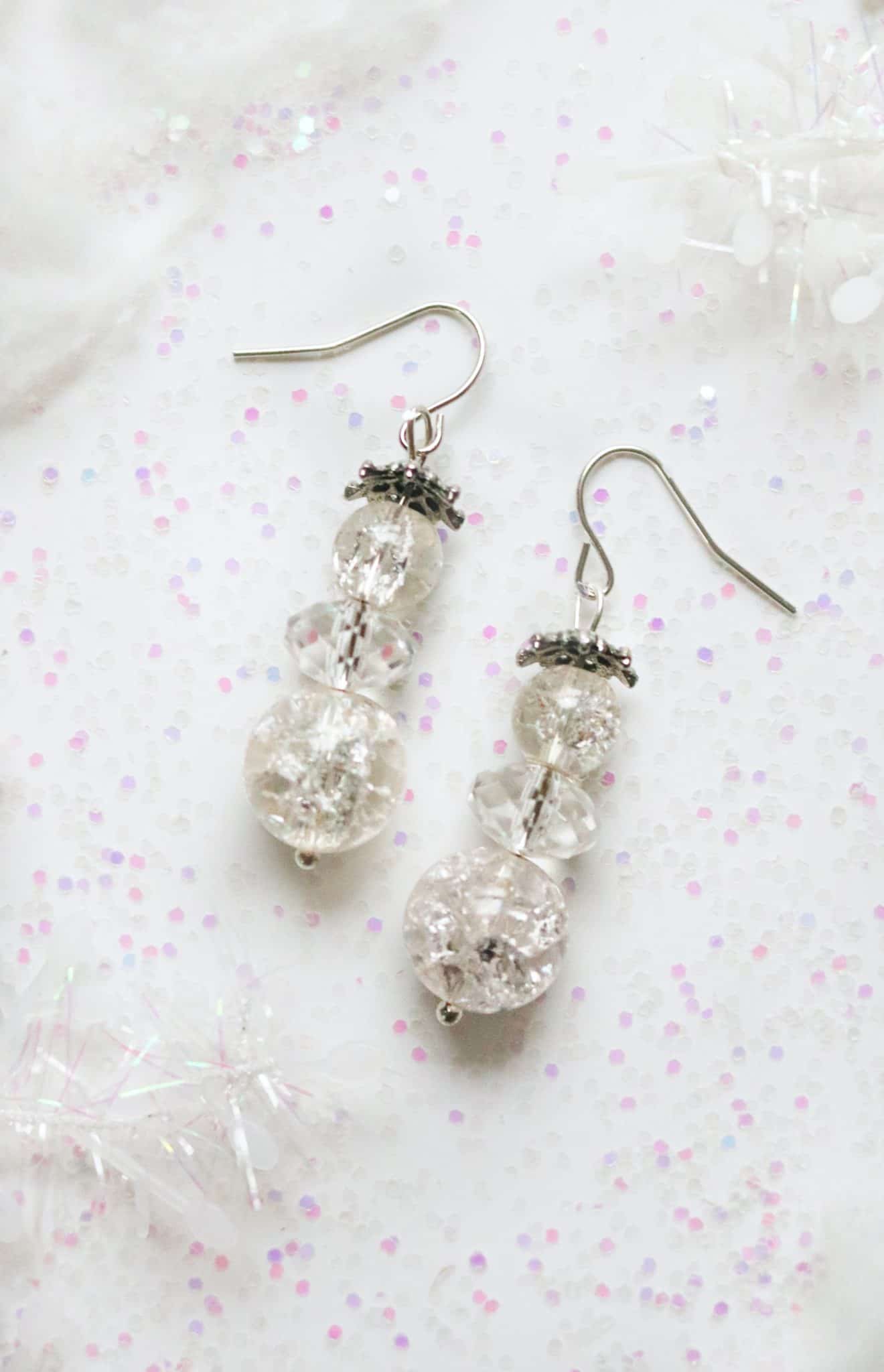 What activities could your daughters enjoy more being pain free during "that time" ?
Let us know by commenting below!