This super easy DIY Dangle Earrings Storage project will cost you a whopping $2! Check out how easy it is. Pure genius really.

DIY Dangle Earrings Storage
Any girl who wears earrings knows how hard it can be to store your dangle/drop earrings. Usually they end up just thrown in a jewelry box drawer. Some stores sell storage holders for them, but honestly they are kind of expensive.
The last one I saw was $15 and holds 5 pairs of earrings. The one that holds 20 pairs of earrings was $30. It really wasn't something I wanted to spend money on, plus finding a place to sit it would be hard. So this DIY Dangle Earrings Storage idea came to my head!
Making our Dangle Earring Storage
When shopping one day, I came across some screen repair kits for $1 each. Regular price, $14. I grabbed a few boxes just to have on hand. A few months later we moved into a new home and long story short, I had the bright idea to create a way to store our earrings. Here is how...
What you need:
Picture frames (yard sale, second hand shop, old ones you are not using) You can hang OR stand these !
Screen repair kit (one kit had a 6 x 8 screen piece , plenty!) These kits include soft, flexible screen not the metal type
2 sided tape or glue
Scissors
Paint in the color of your choice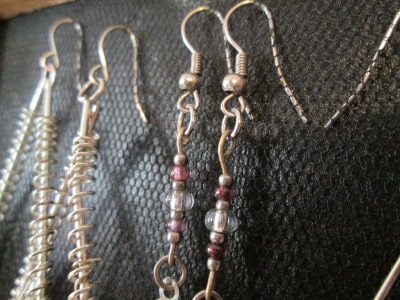 What to do:
Our total cost for the one you see above was $2
Remove the back of your picture frame, take out the glass (you won't need it)
Paint the cardboard that comes in your frame the color you choose, let dry
Cut a piece of screen to the size of your frame plus at least a half inch extra on each edge
Place your cardboard painted side down on the screen , fold the edges of the screen over and glue/tape, let dry
Replace inside your picture frame, fold those little tabs over
To hang your earrings, just slip them through the screen holes, we haven't had one rip yet
You can find these screen repair kits at any hardware, home improvement and even big box stores. We found ours at a discount store called Marden's.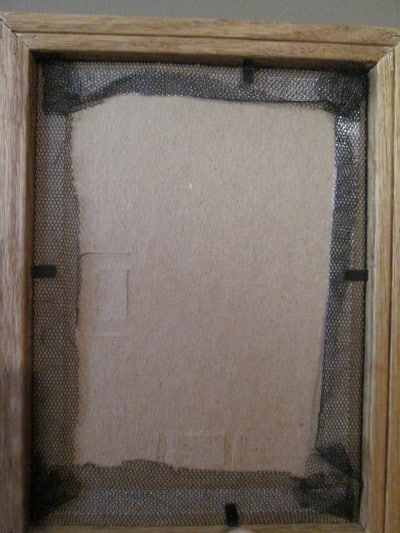 When you are done here try my daughter's easy DIY Snowman Earrings
They are adorable and everything can be found at a store like Walmart or Dollar Tree .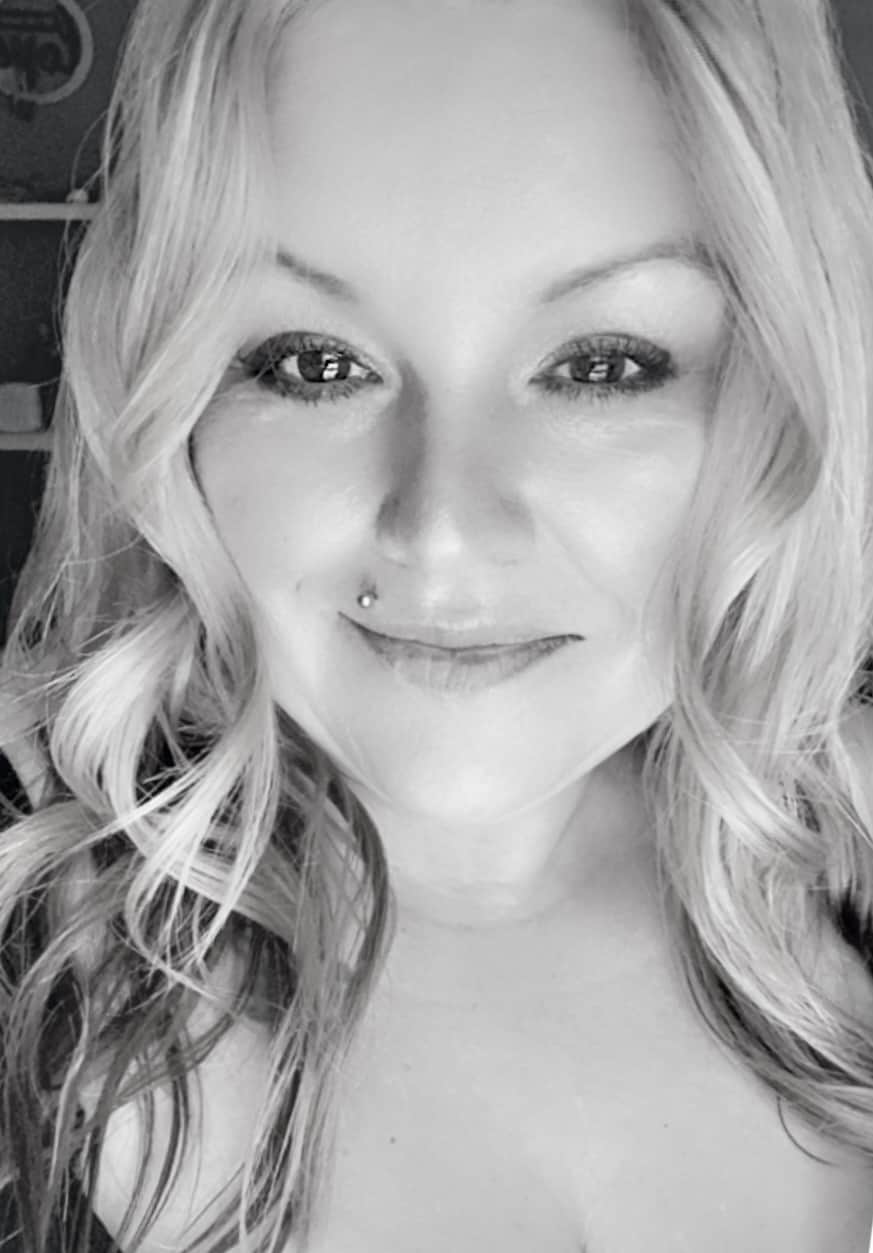 Owner & Lead Recipe Developer for It's Simple! since 2015, where you will find our best Family Favorites & Keto Low Carb Dishes with Helpful Cooking Tips & Hints in each post. Many Thanks for Stopping By, Enjoy!