This shop has been compensated by Collective Bias, Inc. and its advertiser. All opinions are mine alone. #CreateWithHP #CollectiveBias
School can be tough. This adorable, easy to make mini memory book for kids is a magnetic locker decoration that they can look at everyday for inspiration! Print your own or use my FREE printable PDF files below!
DIY Inspirational Mini Memory Book for Kids
Back To School Locker Decor!
Featuring the HP Deskjet 3636 All in One Printer
This year my daughter starts 8th grade. I was advised by friends to prepare for a major homework overload. To help make things easier for her, I decided we would add a printer to our back to school supply list. We haven't had a printer in years. I got so tired of how often we were replacing ink cartridges, it gets expensive. I figured someone had to have created a more ink efficient model by now.
Off to Walmart We Go
We found the all new HP Deskjet 3636 All in One Printers in the electronics department at Walmart on a display. I honestly had to read the box... and re-read the box. An ink efficient printer that prints, scans, copies, faxes, comes with ink, is wireless AND available in multiple colors for $49? Very impressive. The best part- it uses less ink and the ink replacement cartridges are very affordable. Perfect.
The HP Deskjet 3636 is available in Sporty Purple, Vibrant Red and Dragonfly Blue. Hannah picked purple because it matches our office/craft room.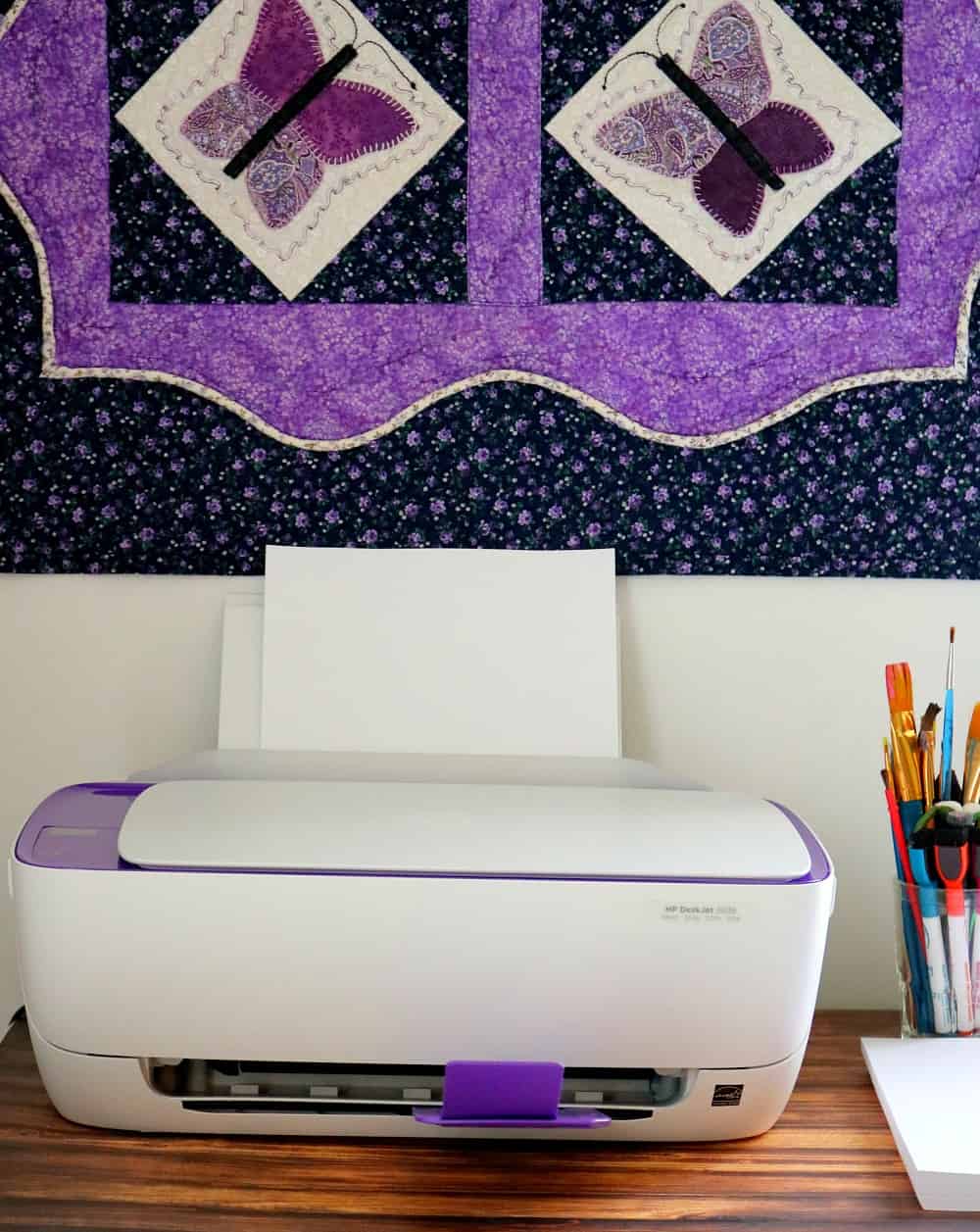 The Unboxing!
I will admit, I think I was a bit more excited than Hannah. The purple is so pretty, I couldn't wait to get it out of the box and set up.
Here is a quick video (please excuse my cat on the window sill, I tried to get him to help but he was being lazy).
Setting up Our HP Deskjet 3636
The HP Deskjet 3636 is really easy to set up. There is a quick start guide that walks you through the basics with photos and simple instructions. It took us well under an hour to get fully set up, wifi connected and all.
Basic Set Up Video
Please note* You will see in the video that I struggled with the purple paper output tray, it was not the product's fault. It was mine. I thought it pulled out differently. Oops!
The wifi feature is great. I was able to connect our tablet, smartphones and laptops to be able to print completely wireless from any room in our house.
After reading about how this printer was designed to give high quality prints using less ink, I decided to make something special for Hannah. I remember with our old printer I would not ever consider printing photos. It used so much ink and would run out really fast. I was anxious to see the difference in ink usage with this new HP.
Keeping with the Back To School theme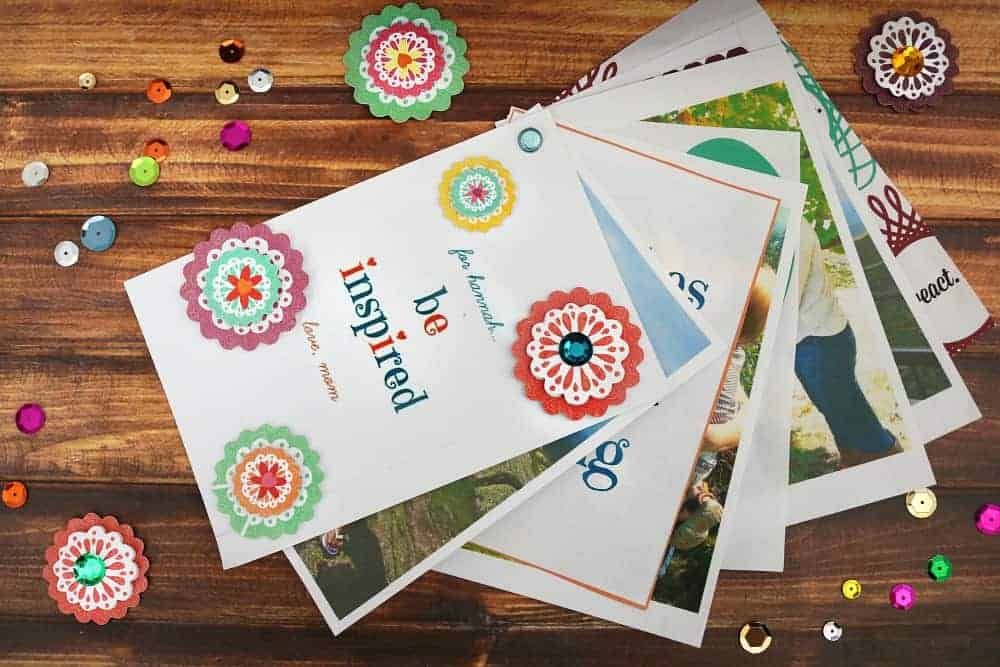 I thought it would be nice to make Hannah something to help get her through the rough days at school. I designed a mini memory book that is inspirational and can be hung up on the inside of her locker door. The memory book includes inspirational quotes and a few of her favorite photos.
I made sure to add this photo of her standing on the top of Mount Washington. It was taken after she (very hesitantly) climbed the mountain on a 4 wheeler! It was a huge accomplishment for her. If anything would help inspire her on a tough school day, it is that photo.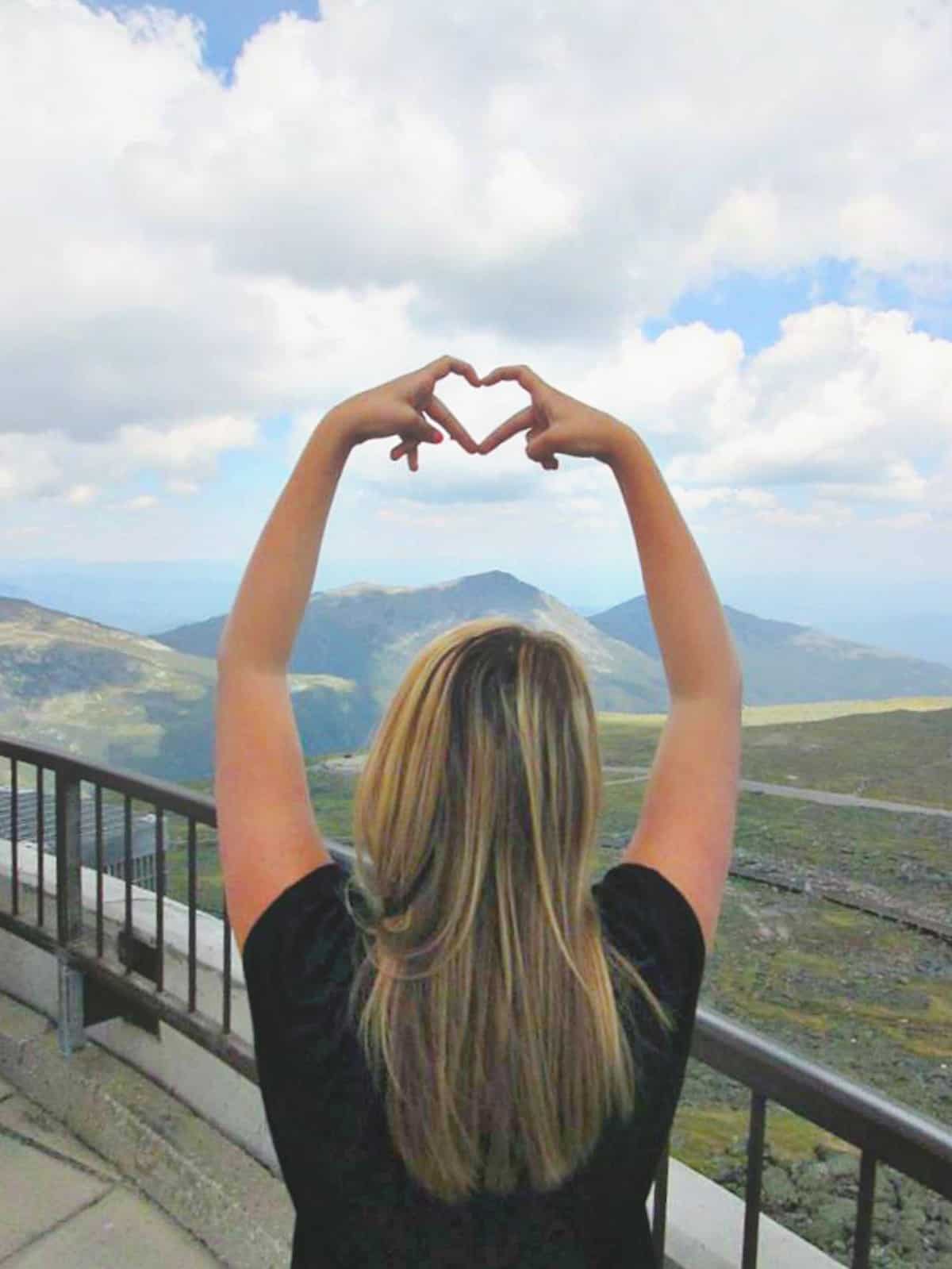 How To Make The Magnetic Mini Inspirational Memory Book
You will need:
4x6 index cards, glue, scissors, scrapbook embellishments, folder fastner, magnetic strip and your HP Deskjet 3636 Printer.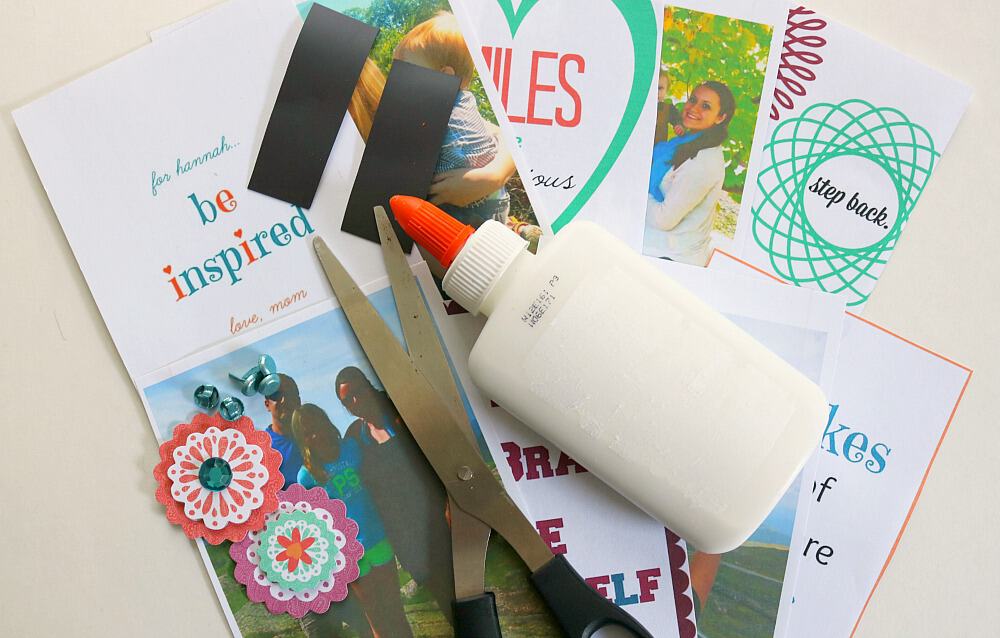 Instructions:
1.Print your chosen photos and quotes. To print directly on the 4x6 index card- place the index card in the printer paper input tray and slide the guide to the "4x6" spot. Select 4x6 under paper size on your computer.
NOTE* I have included all of the quotes in PDF form below. You are welcome to download and print free. They were designed by me.

2.Stack index cards together evenly. Hole punch the top left corner.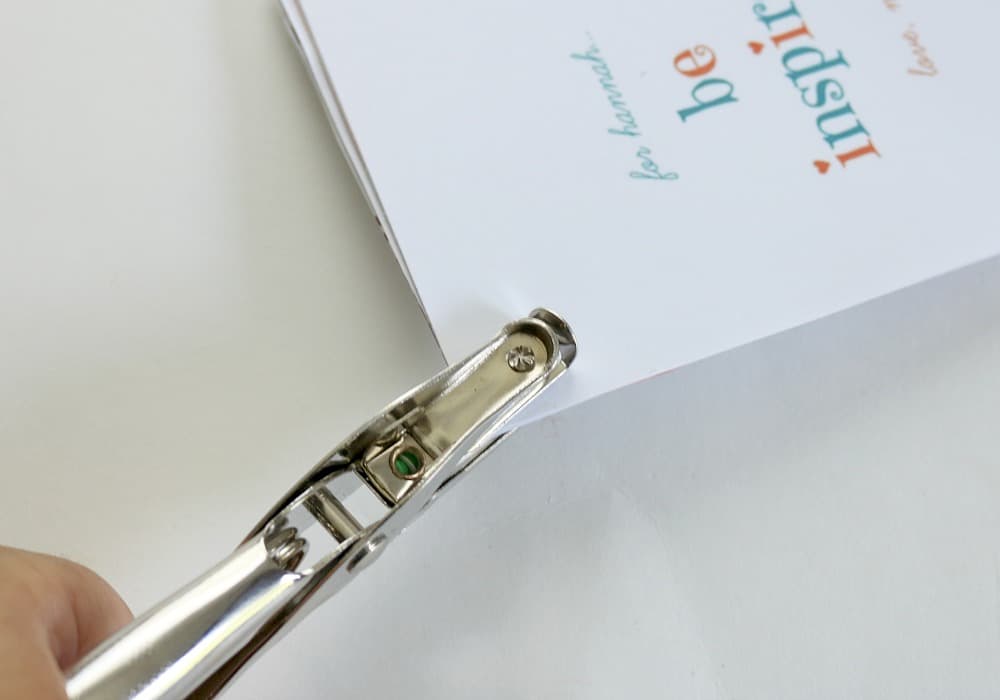 3.Add a folder fastener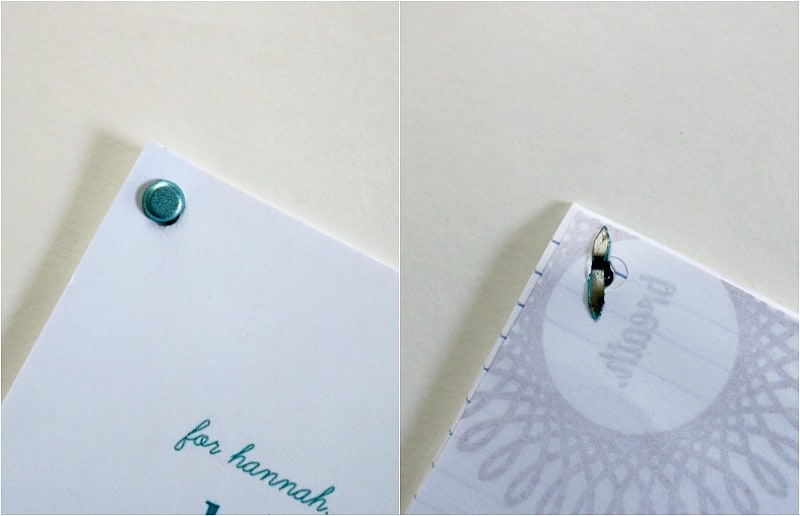 4. Stick the magnetic strip to the back of the last index card.
5. Hang up in school locker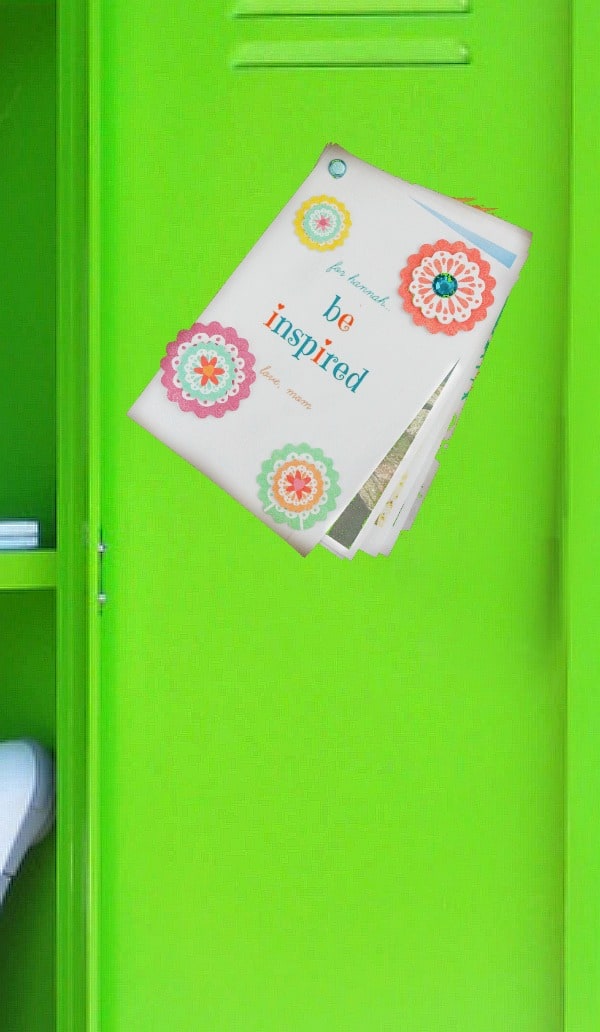 After completing this project I noticed that the ink levels had not even changed. There is a convenient digital monitor on the display. The printed paper was also not wet with ink, but still looked vibrant and full of color.
I hope you enjoyed this easy little back to school project. Be sure to check out the new HP Deskjet 3636 All in One Printer, you will not be disappointed. #CreateWithHP
Happy back to school!
FREE PRINTABLE PDF FILES:
Click the photos below to open the PDF file in a new window.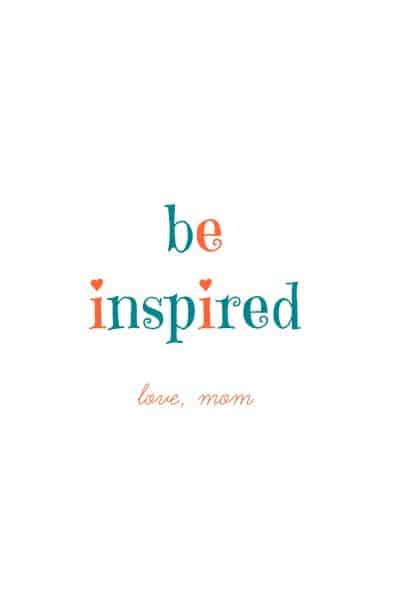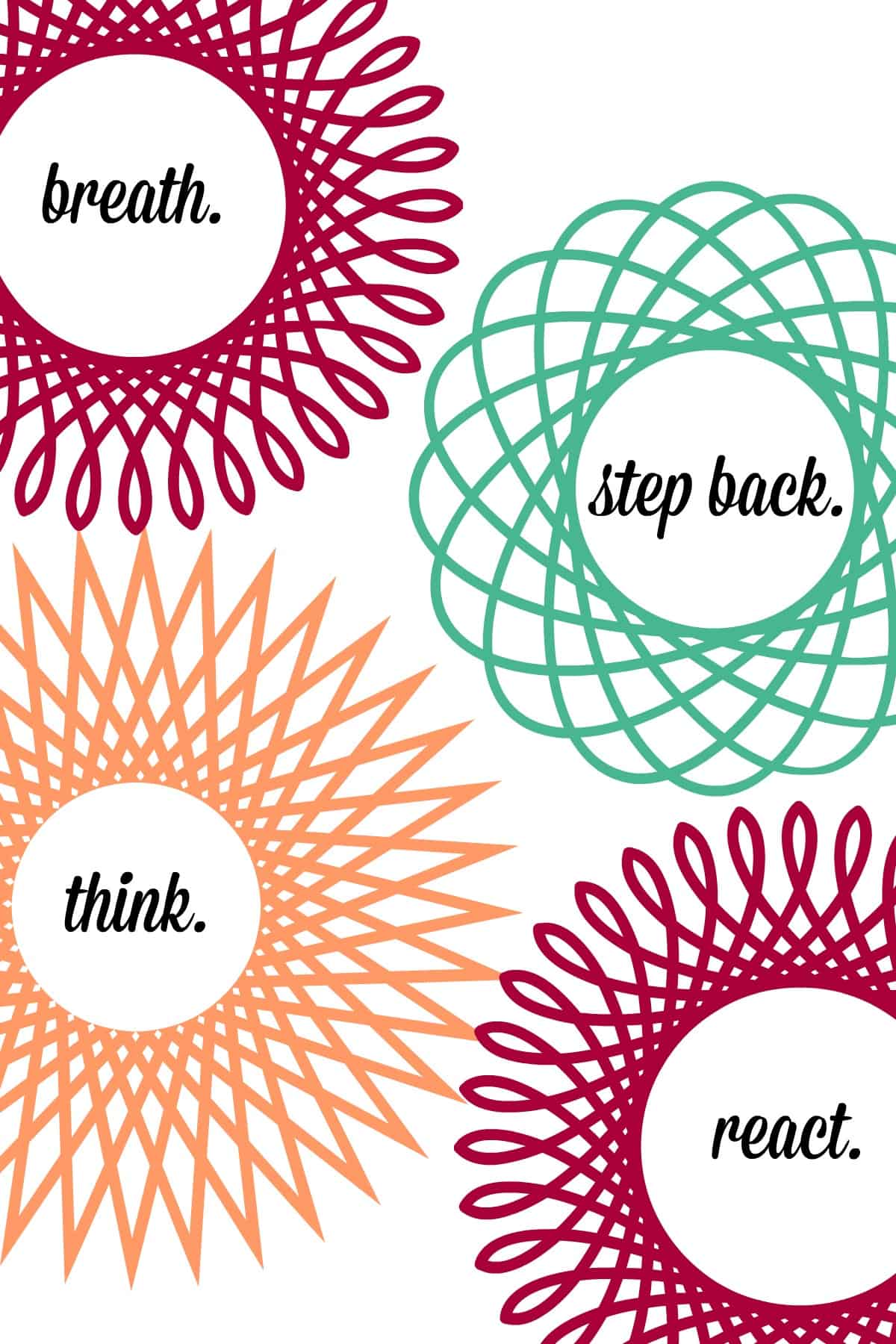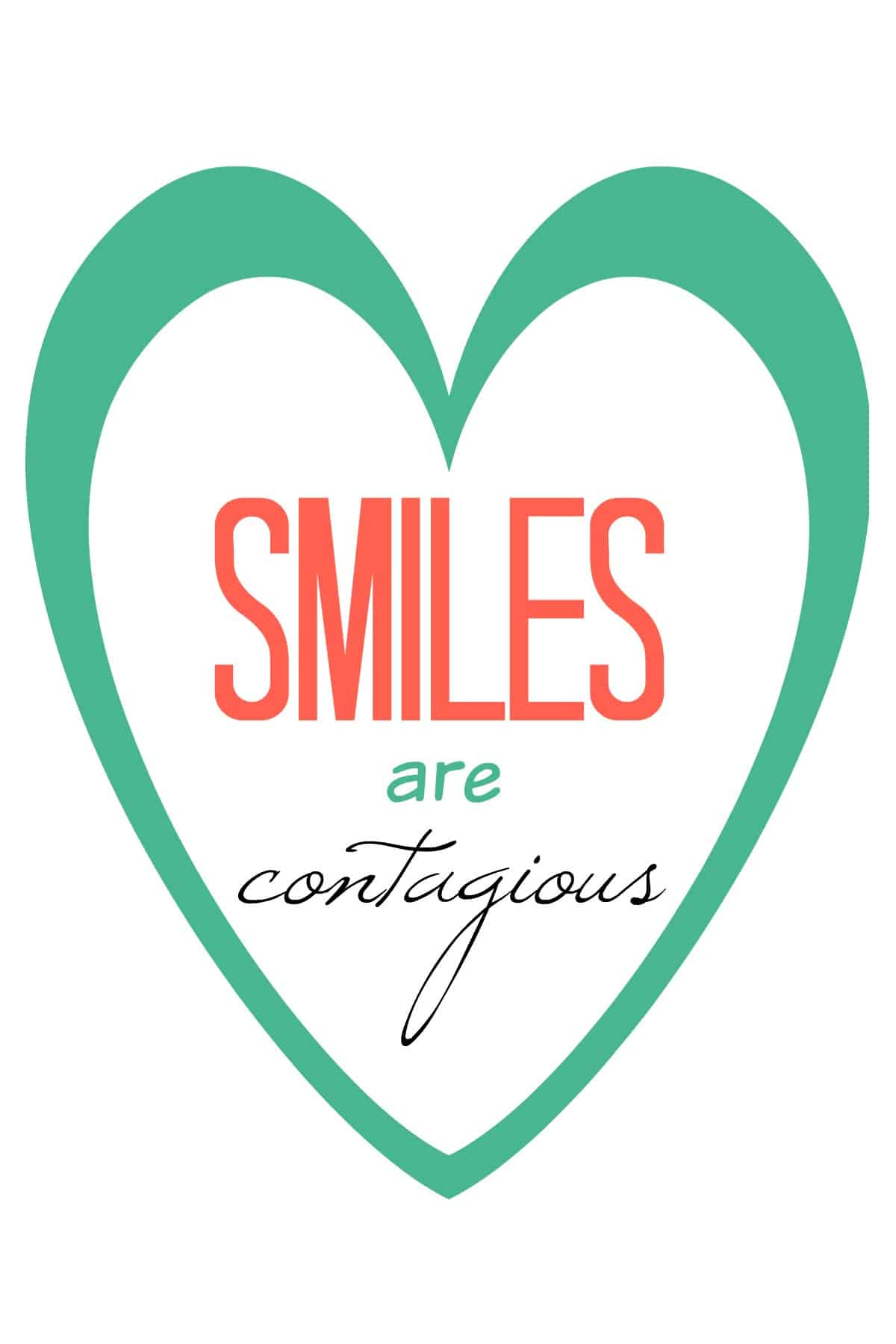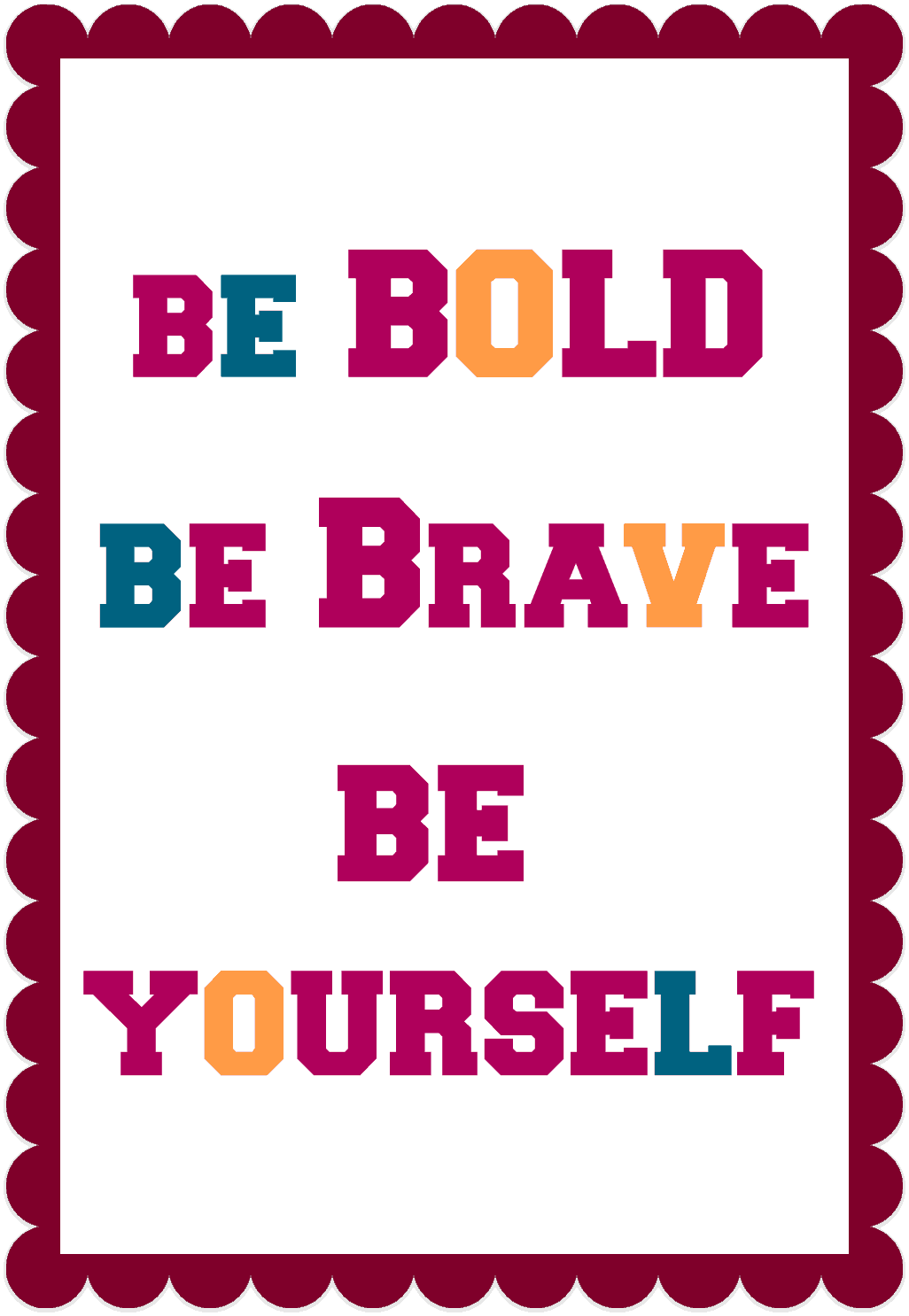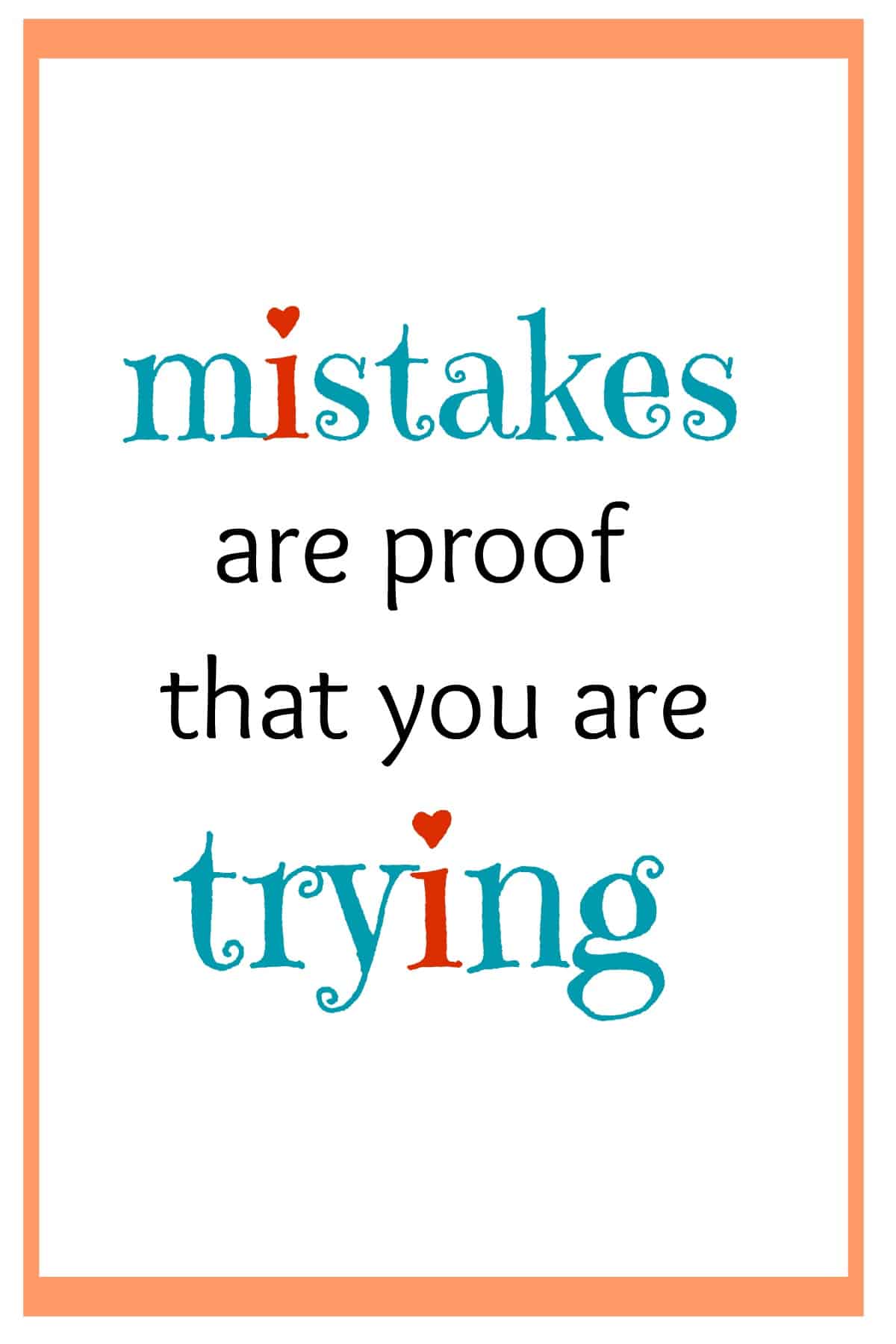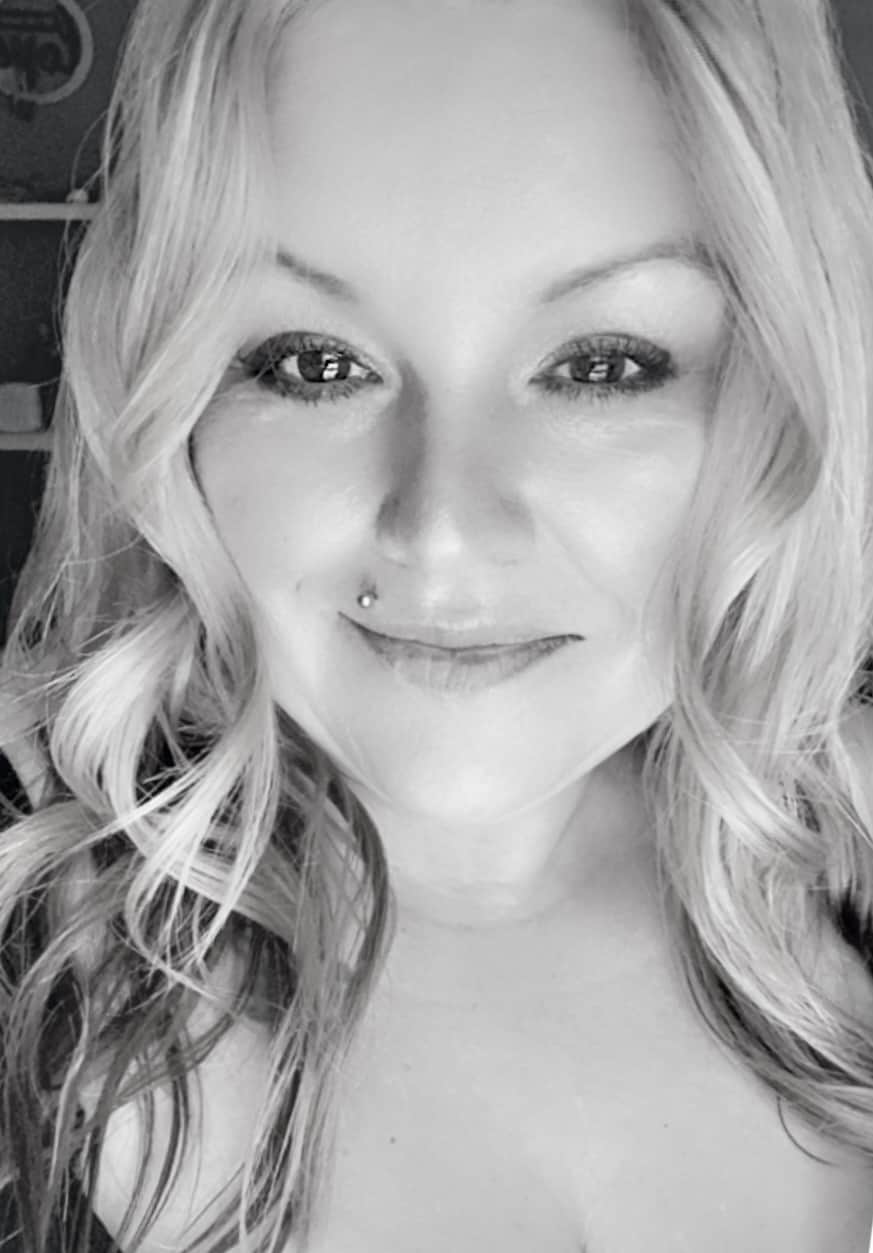 Owner & Lead Recipe Developer for It's Simple! since 2015, where you will find our best Family Favorites & Keto Low Carb Dishes with Helpful Cooking Tips & Hints in each post. Many Thanks for Stopping By, Enjoy!