Lugz Flirt Hi Zip Boots Review written by Jennifer. Sample boots were supplied for the purpose of this review, all opinions are honest and our own.
Lugz is a company that makes quality shoes and boots for all ages. They are stylish, fun, and rugged for everyday or outdoor play. We had a chance to try out one of their popular boots and I am in love. They look fashionable and  the comfort is cloud-like for a boot!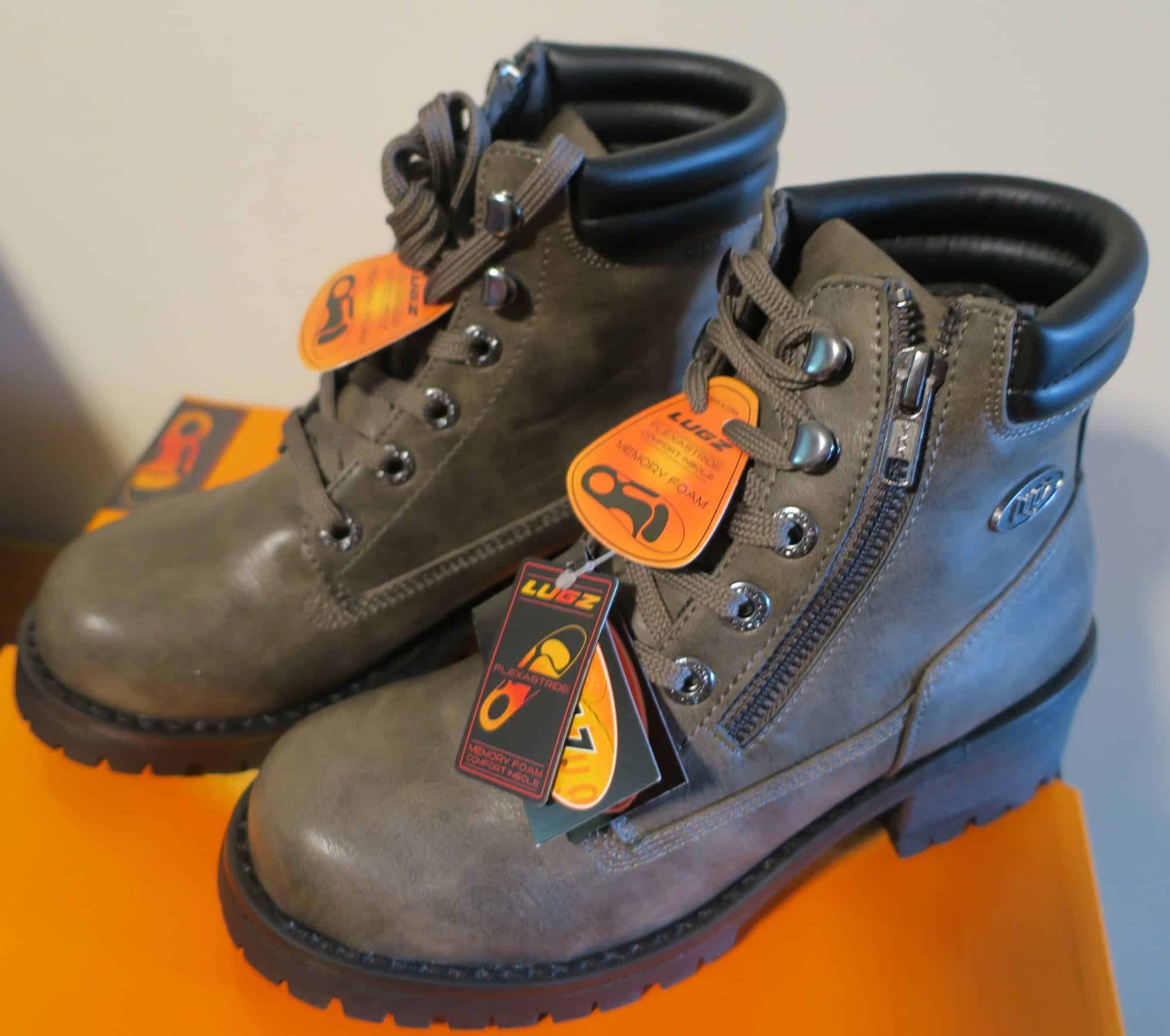 A solid pair of boots is something that we New England gals definitely need! A newer style of boots for women from Lugz is the Hi Flirt Zip. It looks like the typical work boot/combat boot that most girls want in their collection. A side zipper gives a cool design look plus adds a super easy way to put on boots without the hassle of laces. I love it when boots have this because I'm always running in and out of the house and it just makes it so much easier.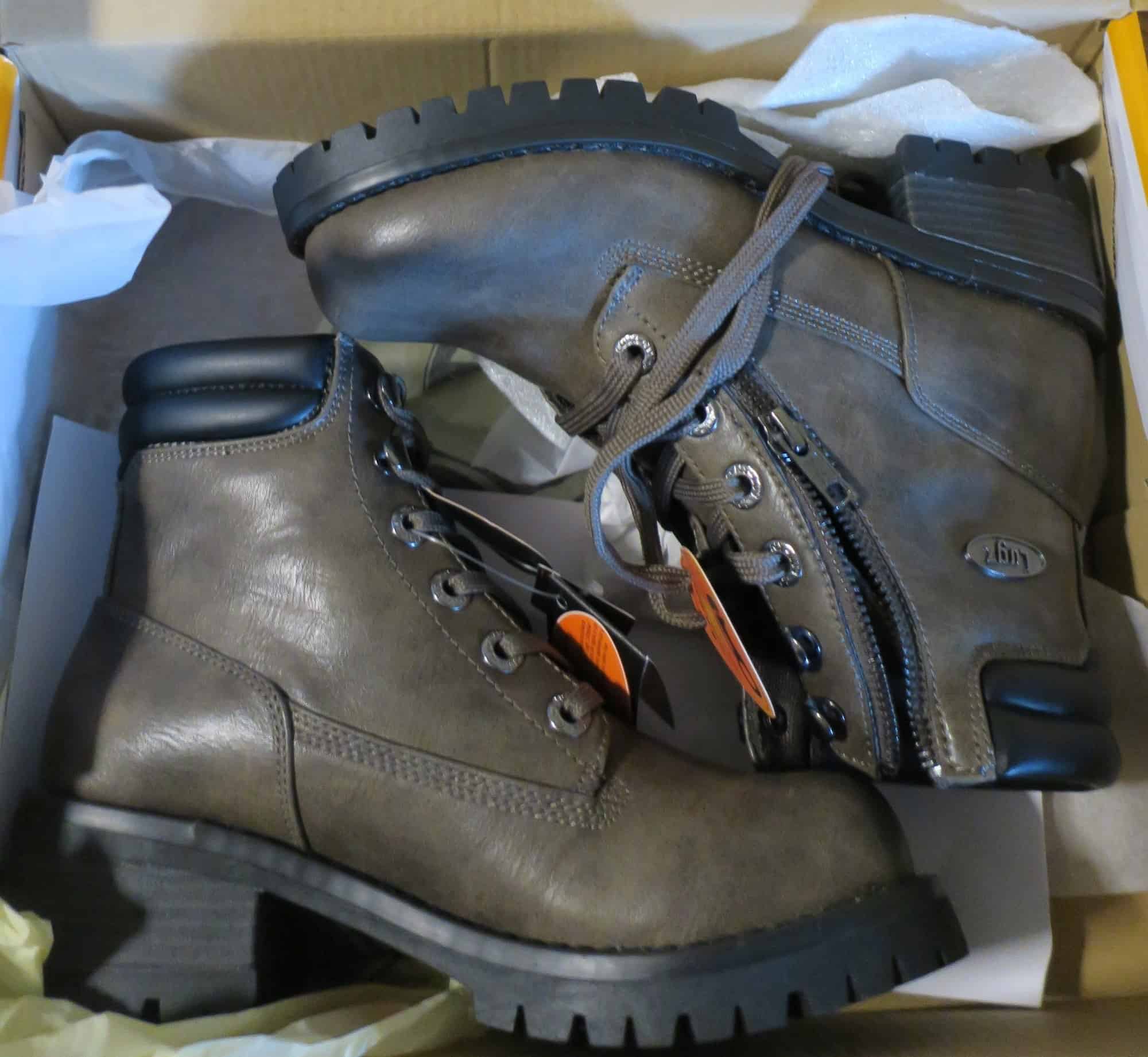 They come in traditional black and a gorgeous riverstone color, which is what I chose. It's a brownish stone color that is different from basic browns, yet still matches. They have a thick, chunky sole and are pretty hefty, but nothing more than other boots. You can tell when you pick these boots up that they are made with the high quality you would expect.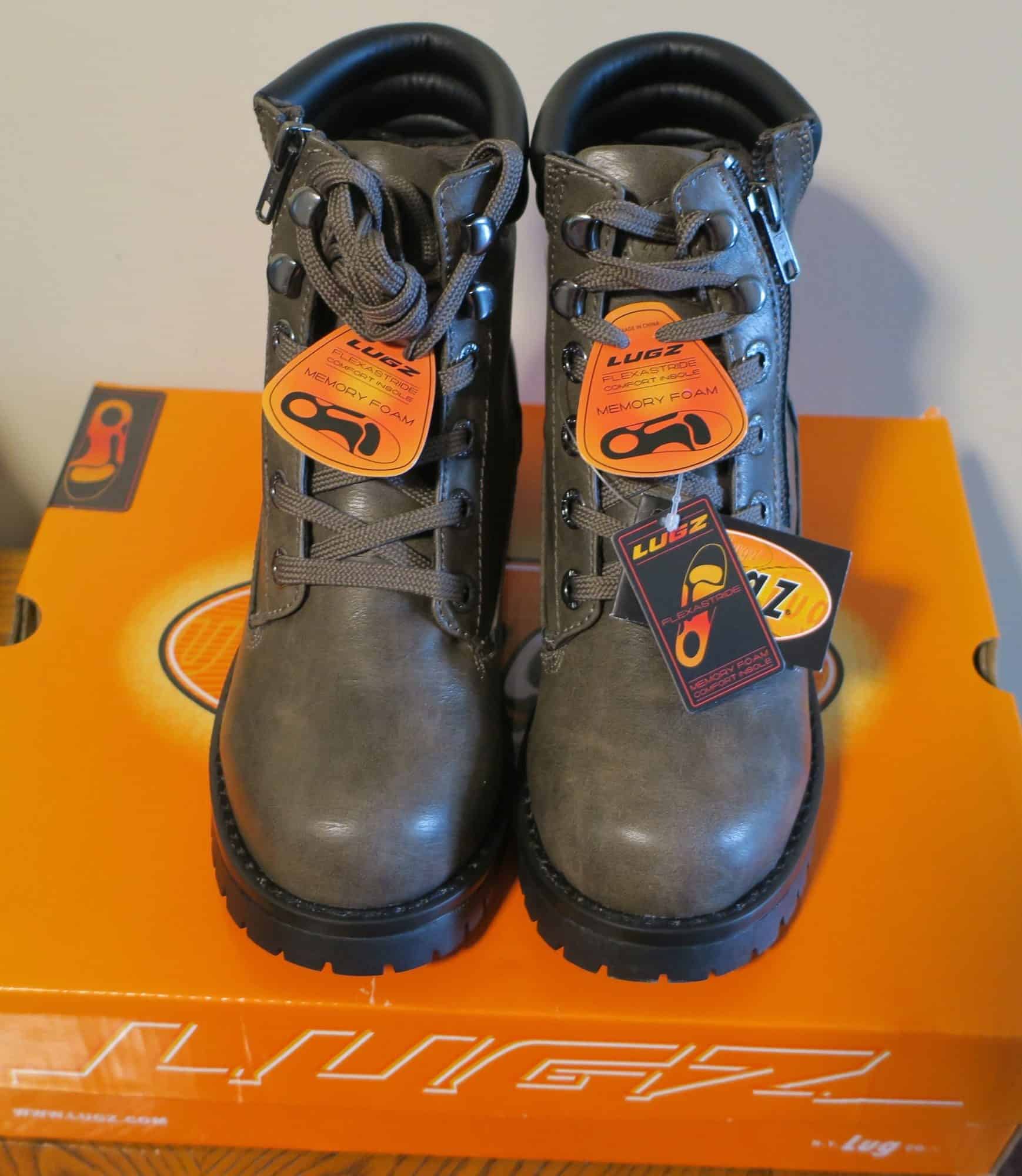 Let's face it, not all boots that look pretty are comfortable. If fact, most of them are not! These boots are the exception! The tongue of the boot is padded and there is a memory foam insole. The mid height of the boot is perfect and there is padding on the back as well.  It's easy to say a boot is comfortable when you first try them on, it's walking around in them a while that really proves it.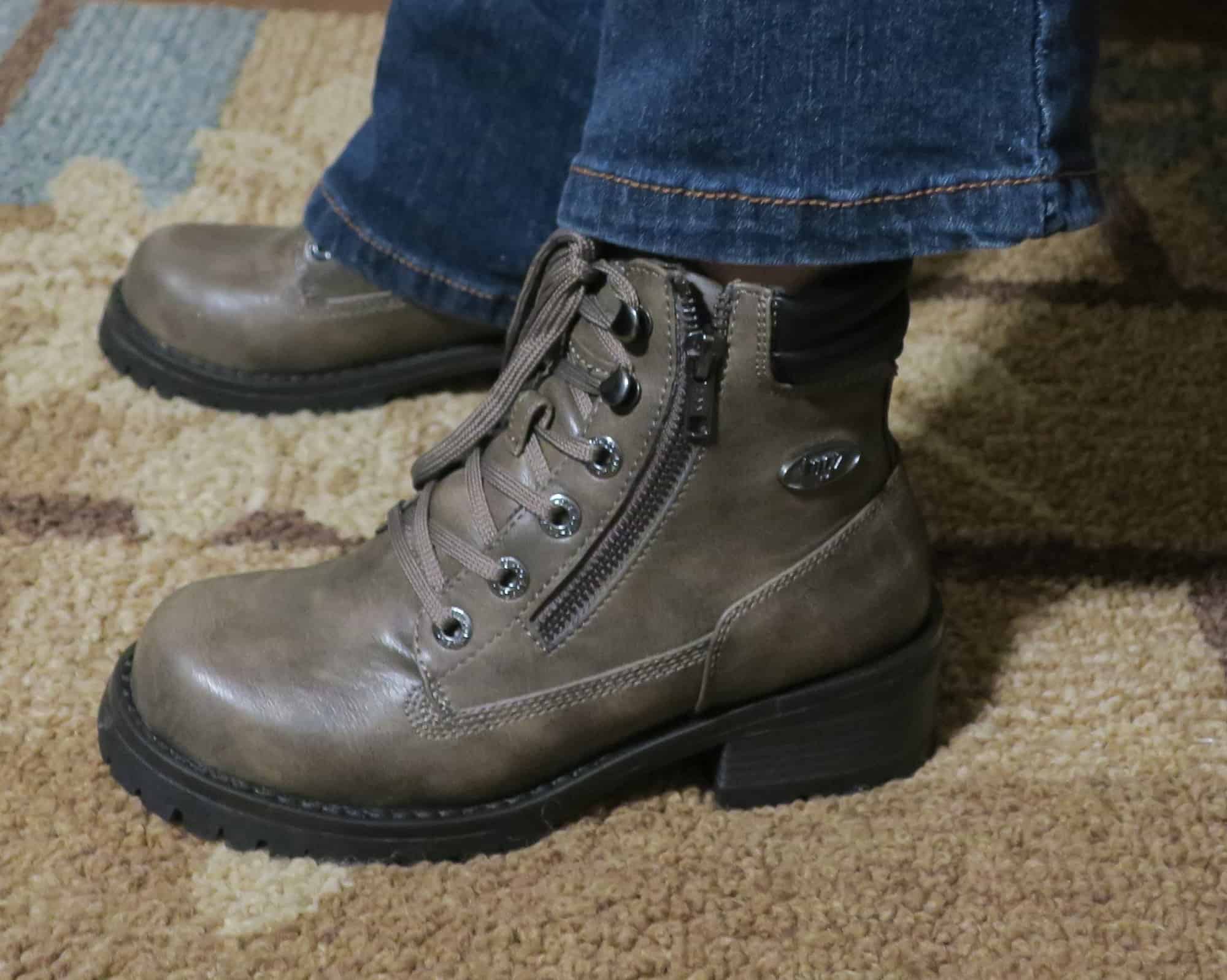 Every new pair needs some breaking in and that's what I did. I wore them for a couple of days just shopping and running errands. They were more comfortable than most of my sneakers! To really test them out, I took them on a hike and was very pleased. Not only did my feet not hurt, the traction on dirt and rocks was impressive. It's a boot that you can put on and feel powerful in for sure.
They are super functional and cute enough to be your daily choice of shoe. With colder weather approaching, I cannot wait to take these boots on all kinds of adventures! They look awesome with jeans or a dress, for work or play.
Find more information on the Lugz Flirt Hi Zip Boots here Lugz.com.