Easy Blueberry Pie
Easy blueberry pie or Tartlet Recipe
Easy blueberry pie or tartlets recipes were always on the top of my list to find. I couldn't find one I liked so my husband and I worked to make our own.  We pick about 25 quarts of blueberries each year so we had plenty to experiment with.  They never go to waste.
High bush blueberries
My biggest problem with these easy blueberry pie recipes out there, was that they are all pretty much the same.  Coat the blueberries in sugar and flour, pour into crust, bake.
Leaving the outcome as a big guessing game.  We never knew if our filling was going to be thick enough and set up.  Most the time we ended up with fantastic tasting ice cream topping!  Like I said.... never went to waste.
NO more guessing game!
The last time the pie came out loose, my husband said to me "that is kind of annoying isn't it?  It is like the mac and cheese, remember when you use to get irritated that it would come out dry so you started making it on the stove and baking just to crisp the topping?"
I DO!  I remember.  Light bulb moment.   I am going to try the same process with this blueberry pie.
So, we set out to test a recipe that creates a pie filling on the stove top instead.  Genius.  I know, I know,  it has probably been done before and that is ok,  but we never came across a recipe formatted this way.  So I was excited.
The pie, well I made tartlets,  came out perfect.  Thanks hubby.
Note*  the picture below will show that we added cherries to our pie filling this time.  That is simply optional.  We had them on hand!
Here is how:
Easy Blueberry Pie or Tartlet Recipe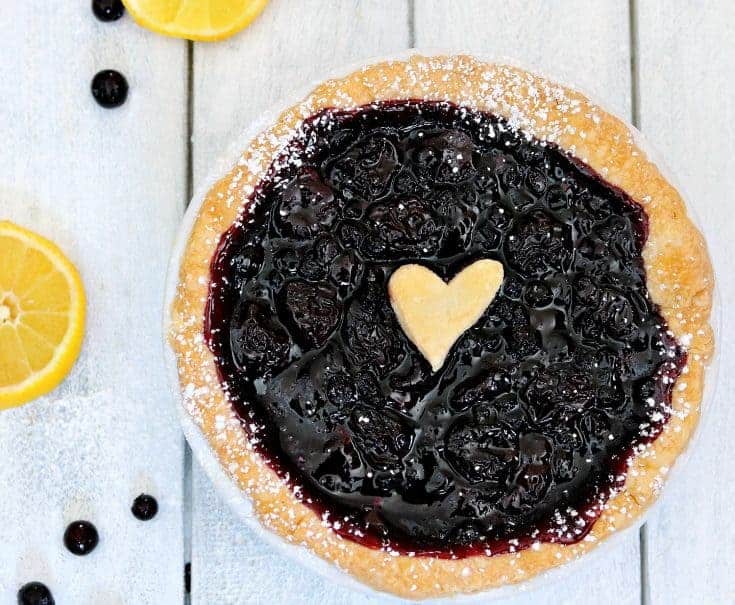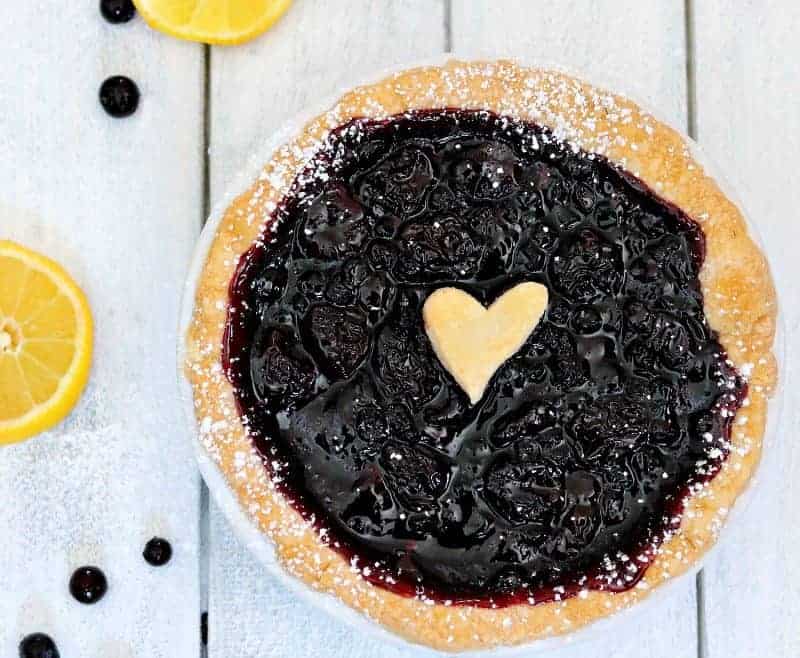 Ingredients
4 cups fresh Blueberries, see note below if using frozen
⅔ cup granulated sugar
2 ½ tablespoons cornstarch
¼ cup water
½ tablespoon butter
2 teaspoons lemon juice
1 9 " pie shell or 3 3" tartlet shells PRE BAKED
Instructions
Note* if using frozen blueberries, reduce water to 2 tablespoons
In large sauce pan over medium low heat, add 3 cups of blueberries, sugar, cornstarch and water. Mix well.
Cook blueberries, stirring occasionally until juices form.
Increase heat to medium high and let the mixture come to a slow, soft boil until it starts to thicken.
Reduce heat, stir in remaining cup of blueberries and butter. Cook for about 2-3 minute.
Remove from heat, stir in lemon juice.
Pour into baked pie shells.
Refrigerate until cool.
 Don't mind my semi-messy slice here,  it was not cooled as much as it should have been.
We were anxious to try it!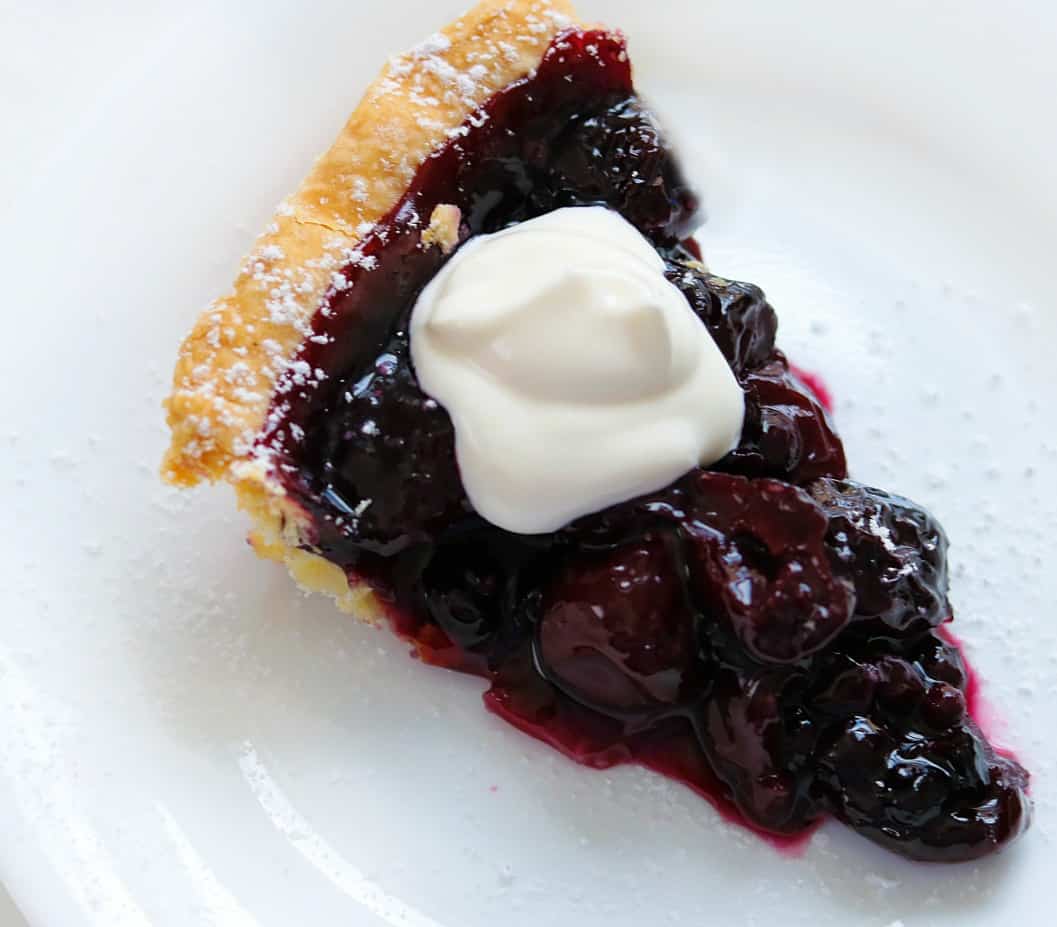 TRY THIS RECIPE USING OUR EASY HOMEMADE PIE CRUST!