The perfect non slip work shoe to keep you safe on your feet all day long!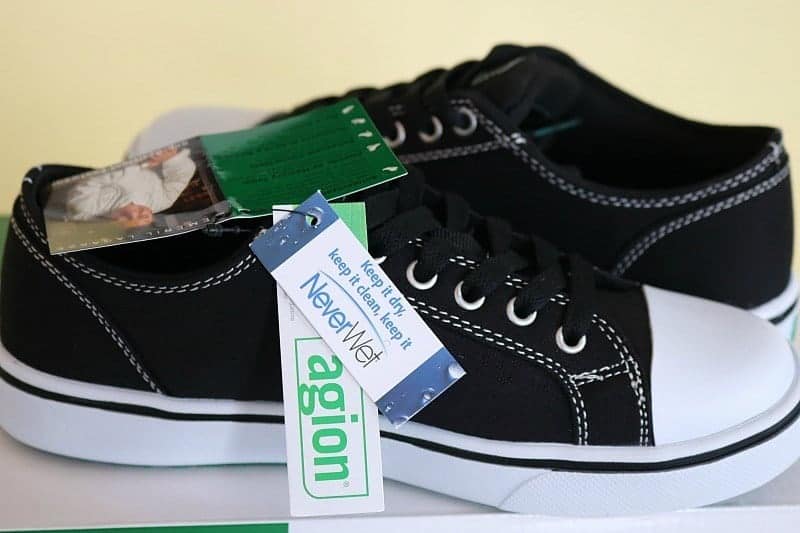 Canal Canvas Emeril Shoe Review
From Emeril's Footwear- Culinary icon Emeril Lagasse, the founder of twelve restaurants and star of popular shows Emeril Live and Top Chef, brings to the footwear industry his years of restaurant experience and an intimate understanding of the particular demands of culinary professionals. Emeril Lagasse slip and stain–resistant footwear will offer restaurant industry professionals shoes designed to provide maximum protection and comfort for demanding work days.
Why we were interested
Much like Emeril (ok, not at all like Emeril, but hey it was a nice sounding start!) I am on my feet for hours a day cooking in the kitchen. If you have ever spent a day on your feet you know how painful it can get. Whether a kitchen at home, restaurant kitchen, warehouse or even a salon there are many ways the wrong shoes can ruin your day real fast.
Have you ever stepped onto a floor surface with shoes you never thought would slip ....  and they did? I have. It is so scary. This is just one of the many reasons we were interested in learning more and trying out a pair of shoes from Emeril's Footwear line.
They offer a selection of shoes that are designed with safety and comfort in mind. Non slip, memory foam, never wet construction to name a few.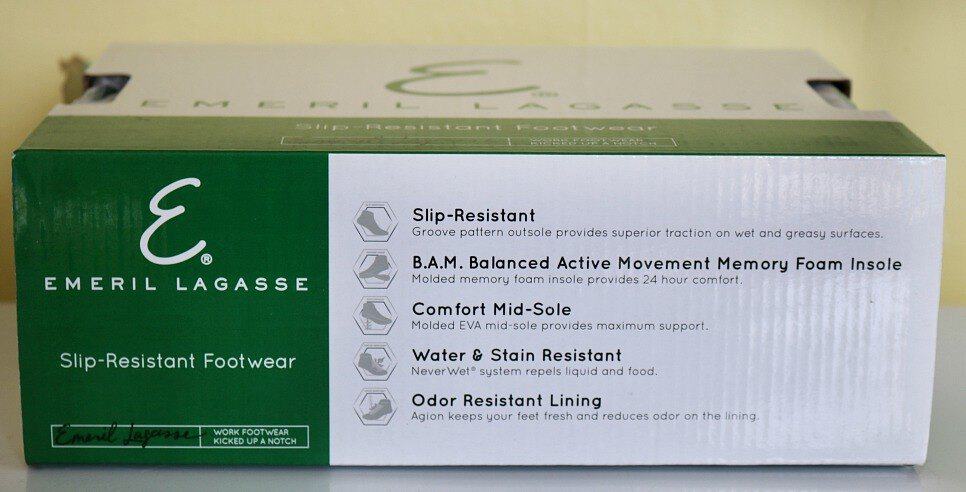 What we received
The folks at Emeril's Footwear were kind enough to send us a pair of his Canal Canvas sneakers in the women's line.
The canal canvas sneakers aren't only designed to keep you comfortable and feeling safe on your feet, but also to be stylish. The have the look of a popular classic sneaker that everyone is familiar with. These aren't your basic work sneaker.
What we thought 
At first I was skeptical about the memory foam. I've worn other low back shoes with a memory foam insert and I felt like my heel was pushing up and out. With these sneakers my foot sinks right in, but with support. It has a really nice feel to it.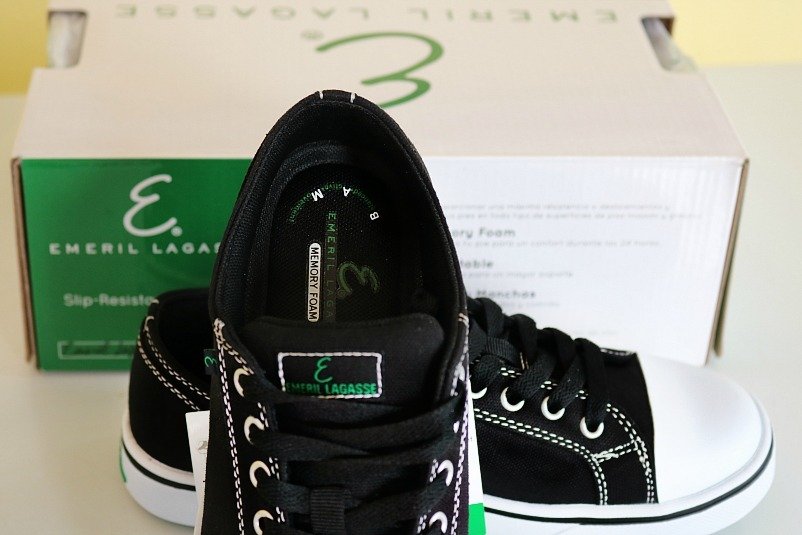 I tested the "never wet" material by literally pouring water right over them. It beaded up and rolled off as if made from duck feathers.  I used coffee and not a drop stained any part of the shoe.
I gave the sneakers to my mom to wear at work. She manages the produce dept of a large chain store and is on her feet all day unloading trucks and running back and forth across the grocery store floor and warehouse floor.  She's been in them almost two months and has no complaints.  She said aside from the bottom of them, they still look in the same condition. She actually will be purchasing another style for winter use.
My mom rocking her new Canal Canvas sneakers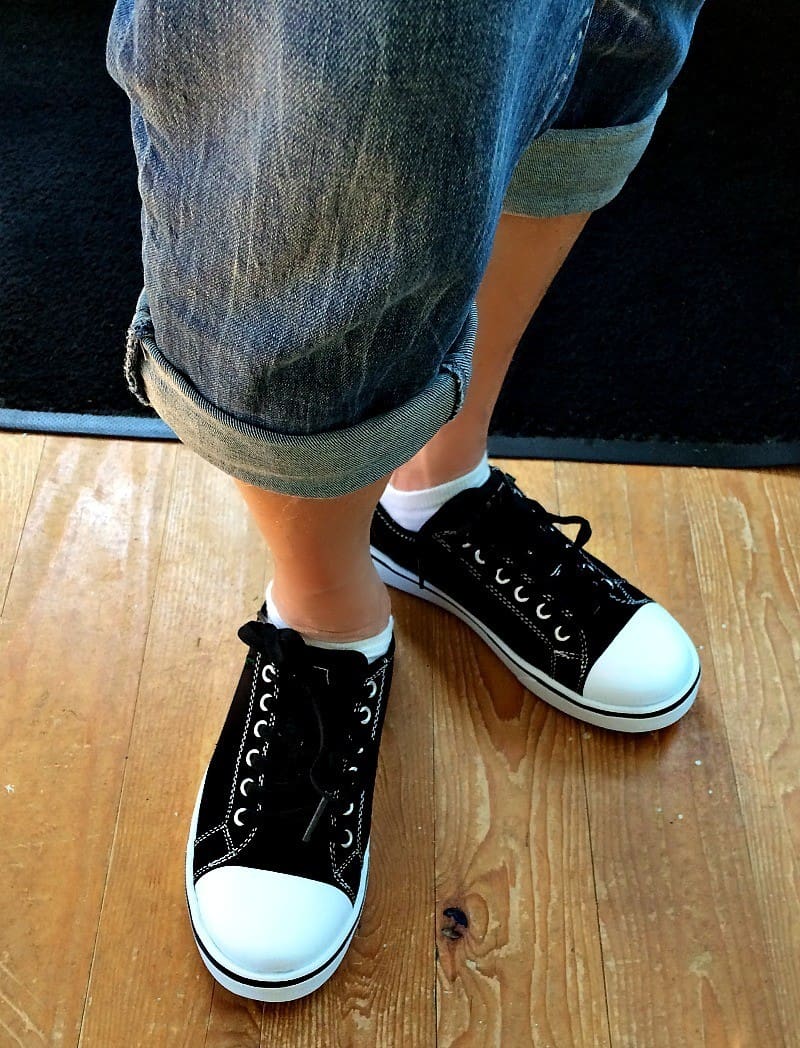 Overall 
If you're on your feet working all day and need a comfortable, slip resistant shoe with many other great features these are a choice to consider. Head over to the
website
for more information.  They offer
free shipping over $50
and sneakers are
priced competitive
to popular brands.