Award Winning Homestyle
Blueberry Cornbread
This homestyle blueberry cornbread recipe is actually award winning!
Ok, it isn't like we won a $50,000 recipe contest or anything. That would have been nice , but the recognition was just as rewarding.  Voted "Best Blueberry Cornbread" at a local Blueberry Festival, about 500 people and 4 judges were impressed.
My recipe for homestyle blueberry cornbread combines classic, buttery cornbread with sweet wild Maine blueberries and honey. The trick is using the right blueberries.  If you can not find fresh wild blueberries, frozen ones are ok.  There is a significant difference in low bush and high bush blueberries.  The low bush produces the small blueberries that are super flavorful and deep purple in color.  The highbush are usually a lot bigger and lack the traditional blueberry flavor, especially when cooked.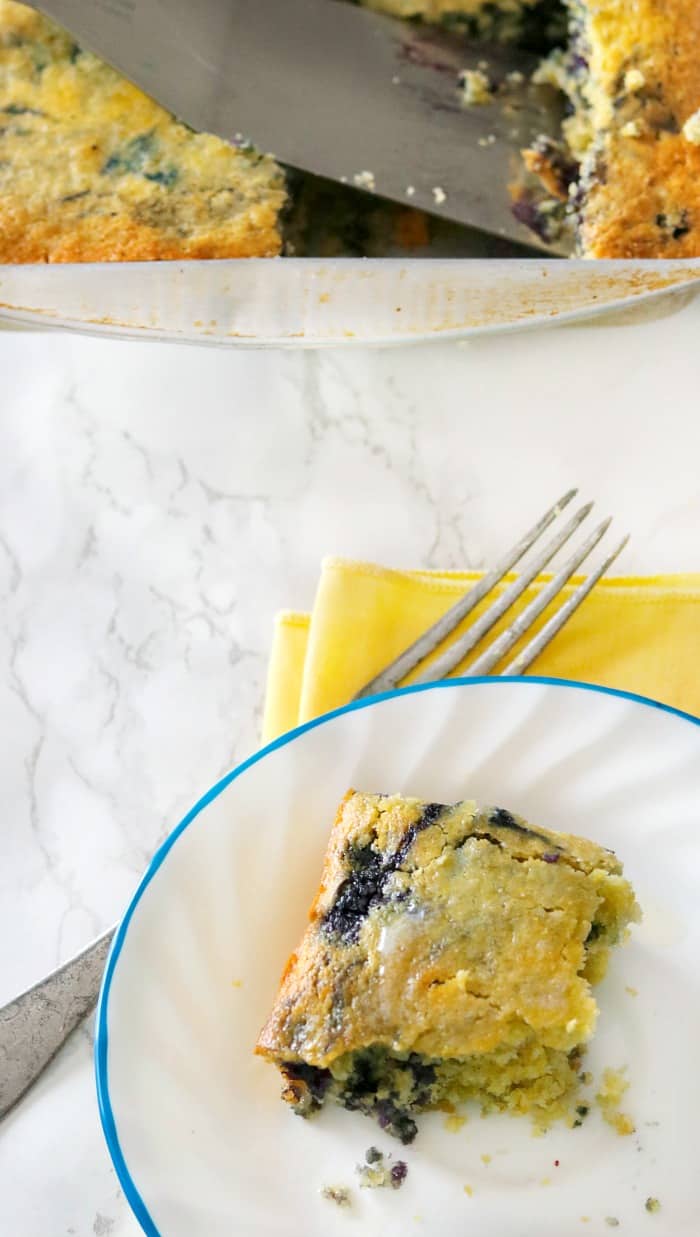 Here is how to make it:


Yield: 6
Award Winning Homestyle Blueberry Cornbread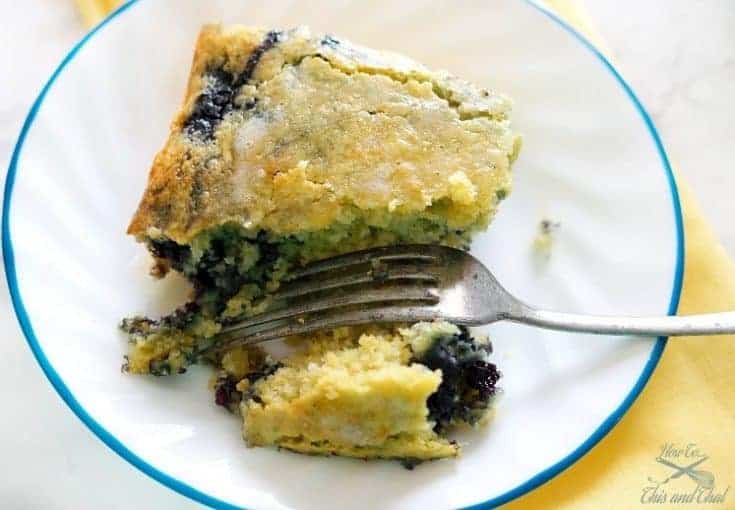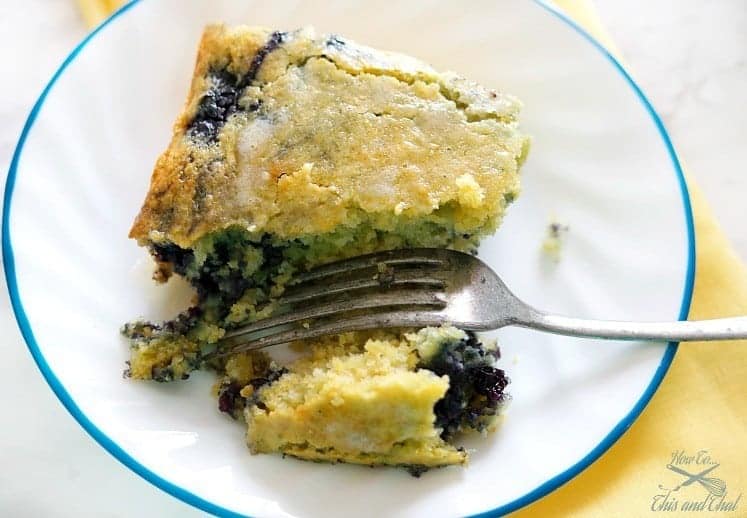 Prep Time 5 minutes

Cook Time 20 minutes

Total Time 25 minutes
Ingredients
1 cup cornmeal
1 cup flour
2 tablespoons melted butter
1 egg, beaten
1 cup milk
2 teaspoons baking powder
½ teaspoon salt
½ teaspoon nutmeg
⅔ cup wild Maine blueberries
2 tablespoons honey, warmed
Instructions
Preheat the oven to 400
Grease an 11 x 7 x 2" pan with butter
In a medium bowl, whisk together egg and milk. Add the flour, cornmeal, baking powder, salt and nutmeg. Mix until fully combined.
Stir in the melted butter.
Add half the batter to pan, spread evenly. Sprinkle blueberries all over and add the remaining batter on top.
Drizzle warmed honey all over the top.
Bake for 20-30 minutes or until a toothpick inserted in the middle comes out clean.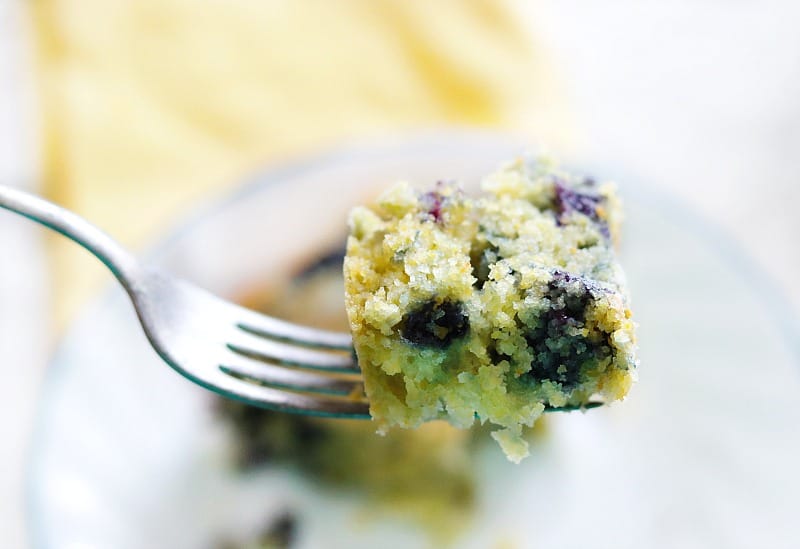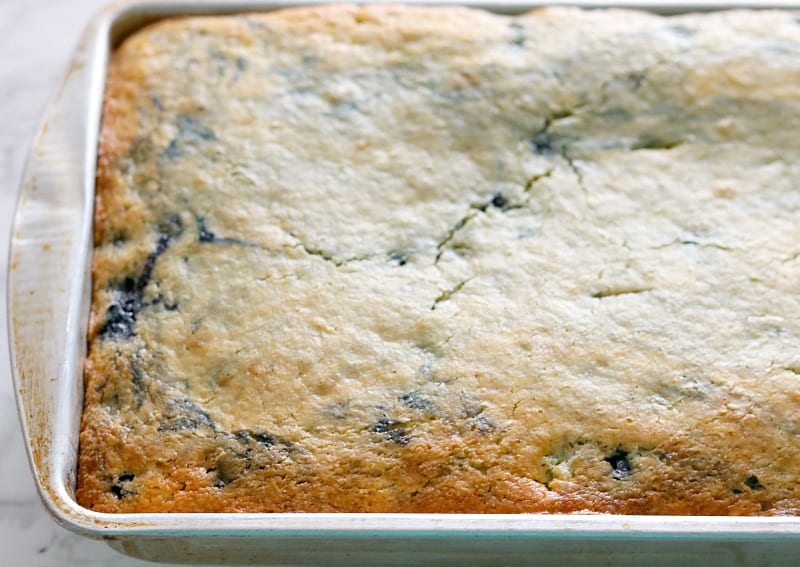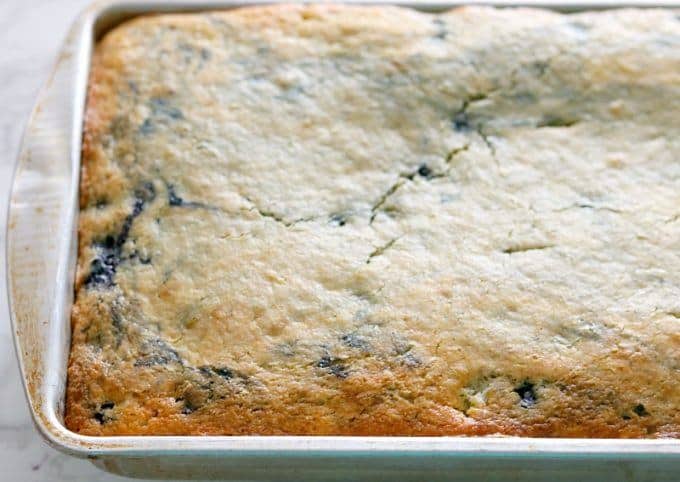 If you like our Blueberry Cornbread be sure to try our Easy Blueberry Tartlets 
The blueberry filling for these tartlets is made on the stove top to ensure the proper "pie" consistency!