This shop has been compensated by Collective Bias, Inc. and its advertiser. All opinions are mine alone. #GrahamSlam #WelchsPBJ #CollectiveBias.
Send your kids to school with these easy, fun and decorative DIY Duct Tape Reusable Snack Bags. All of their friends will be asking about them!
Easy DIY Duct Tape Decorative
Reusable Snack Bags
During the school year we are constantly on the go.  My daughter is involved in a lot of extra curricular activities like band and sports. My husband also works a funny schedule, which often includes a random over night shift. I often feel like a single mom with a gazillion things to do and no time to do it.
Their favorite snack on the go is the Welch's Graham Slam! Grape PB&J.  
Welch's Graham Slam! PB&J are basically the coolest thing since a PB&J sandwich.  We are talking about peanut butter and grape jelly nestled between 2 crunchy graham crackers. They can be found in the frozen snack section of your local Walmart right next to other PB&J items.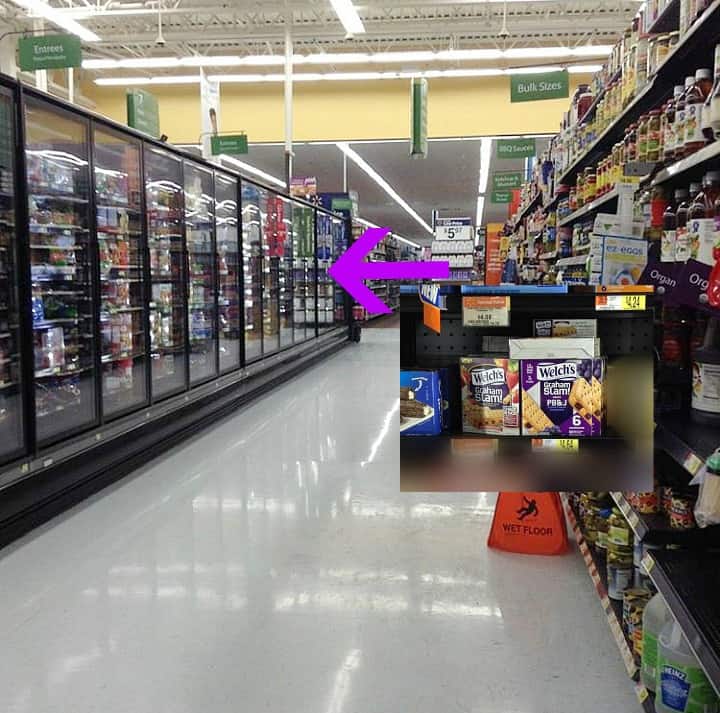 Welch's Graham Slam! PB&J snacks can be found at Walmart. You can eat them frozen or thawed- they are hearty, filling and packed with 12 whole grains, have 7 grams of protein and contain no high fructose corn syrup.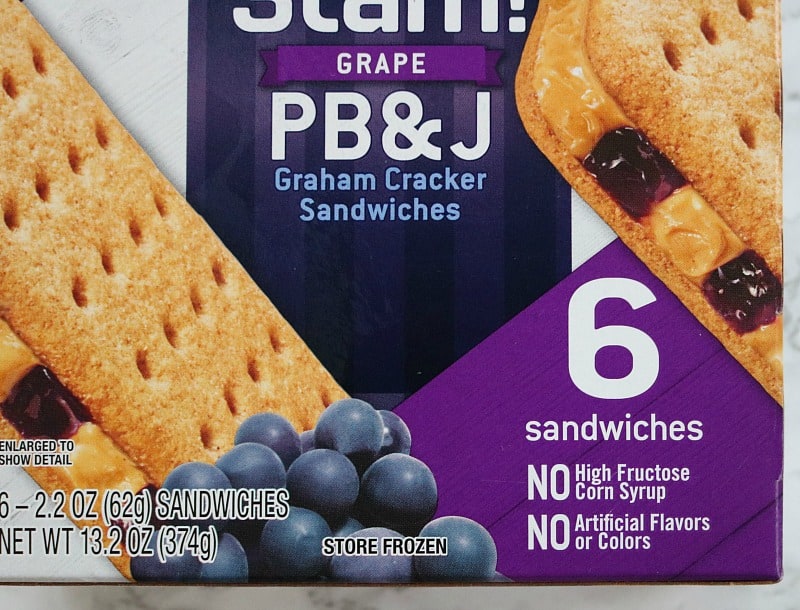 I purchase 3 boxes of these each week. My daughter tends to grab one on the way out the door for breakfast before school and my husband eats his typically before his overnight work shift.
CLARIFICATION* No where in this post did I say my daughter eats 9 of these a week.  Not that it matters, she has one a day during the week.  My husband chows them down. There are certainly worse things they could be eating. All nasty comments will simply be deleted. If you don't eat them, cool.... keep the negativity to yourself. Thanks!
They both were surprised at how filling the snacks are and love that they can get their PB&J fix without taking the time to make a sandwich.
Welch's Graham Slam! PB&J are available in Grape (their favorite) and Strawberry.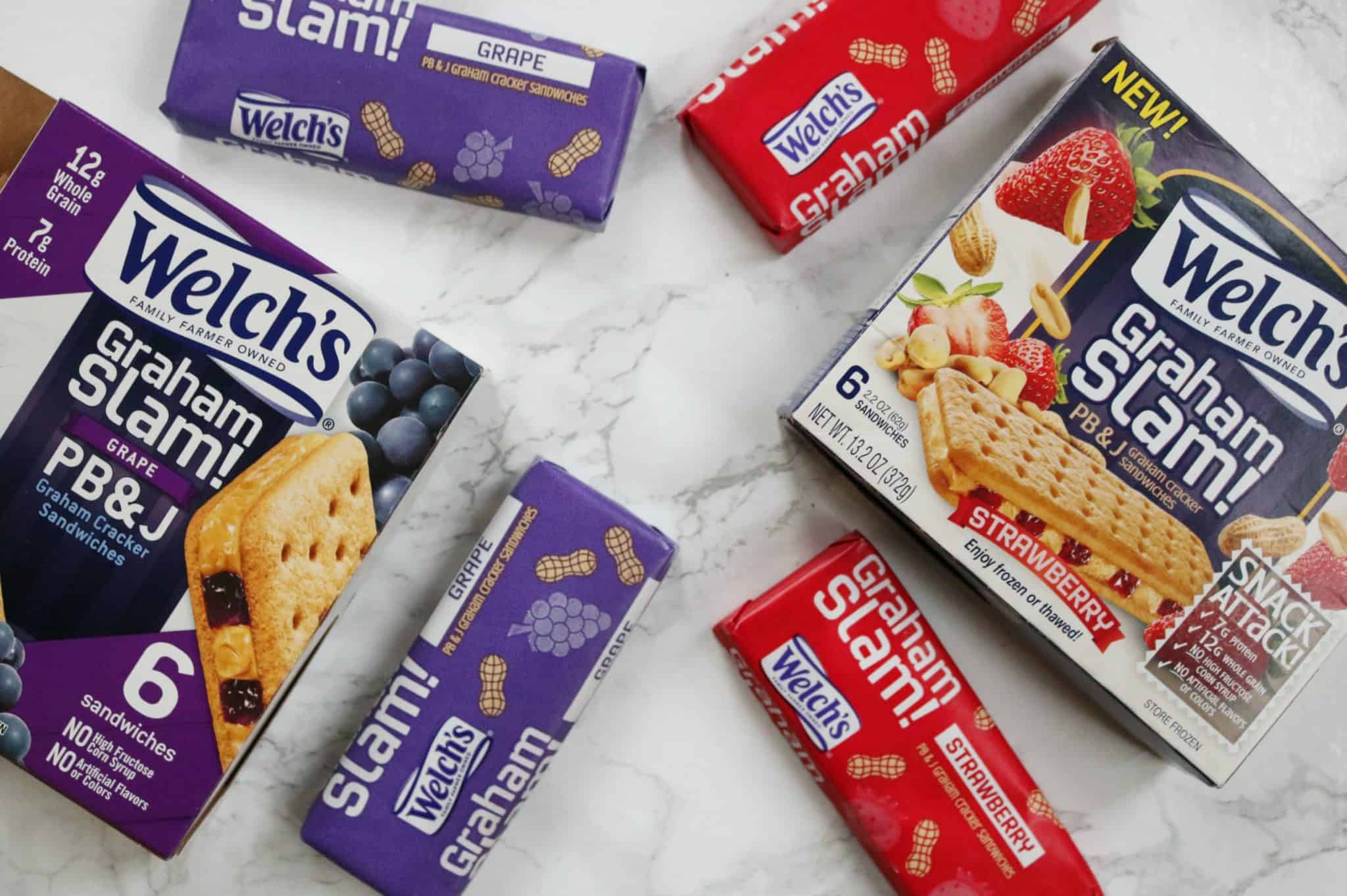 The Decorative Snack Bags
My daughter has been going through a phase where she is obsessed with Duct Tape. She loves to watch video tutorials online for fun things to create with duct tape.
One day she was playing around and decided to decorate her snack bags. I thought that was such a cute idea and wanted to share it with all of you!  The point is for fun. It is a simple inexpensive project that allows your children to be creative.
Here is how:
You Will Need:
Duct Tape
Snack Bags with the Slider
Scissors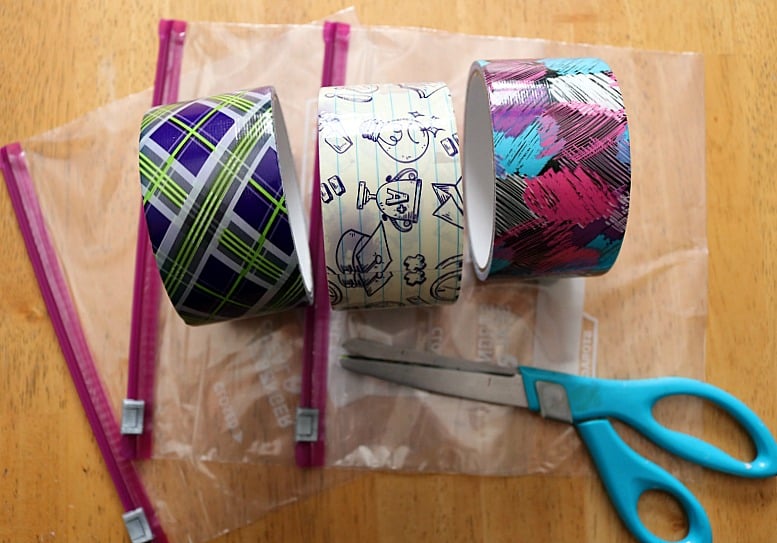 Instructions
Lay the snack bag out on a flat surface.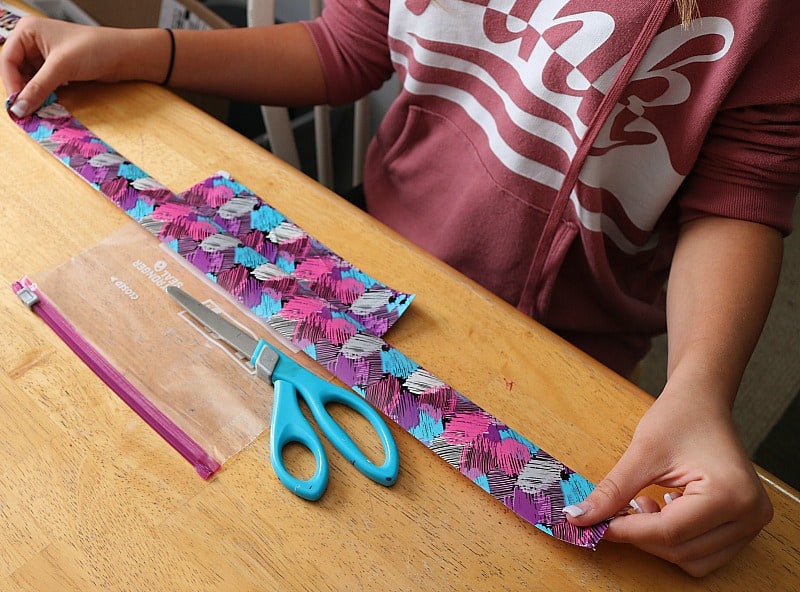 Cut a strip of duct tape double the width of the snack bag.
Lay the strip over the bottom of the bag, wrap the ends around to the backside and press firmly to smooth out.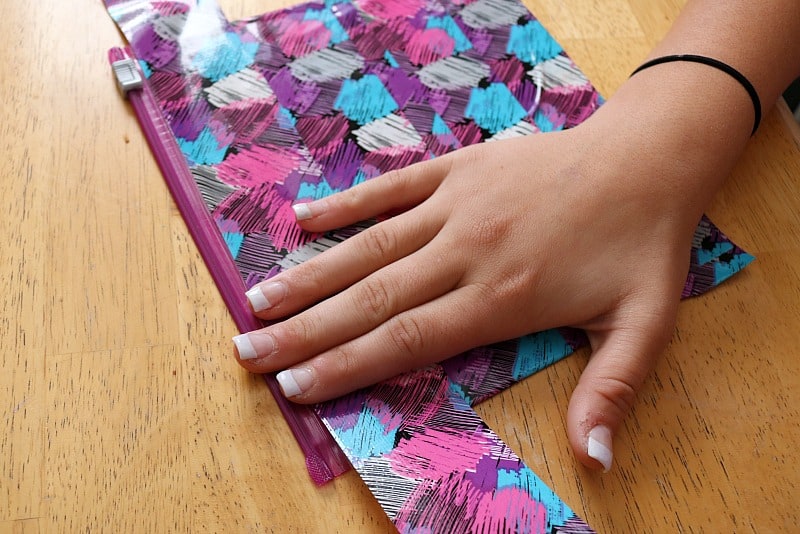 Continue to lay strips in the same manner until the last strip lands just below the Slider on the bag. (About 4 strips)
Viola!  Simple. Inexpensive.  A little added fun decor for the kiddos' lunch bag!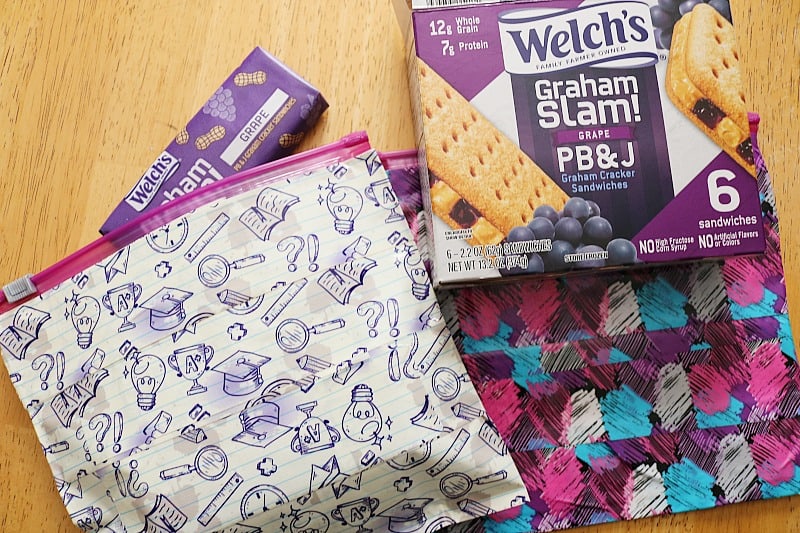 What fun trick or DIY do you have to spruce up your kid's lunch? Leave a comment below to let us know!
Also, Use this coupon to try Welch's Graham Slam! PB&J.
This coupon is for $1.00 off (1) Box of Welch's Graham Slam. Expires 12/31/16 or while supplies last.
NOTE* Customers have 2 weeks from the day they print to redeem it.
Be sure to follow Welch's on Social Media :