Planning a holiday party? Maybe a baby shower or wedding reception? Then you have to make our easy glass 2 Tier Serving Tray. Dress it up for any occasion!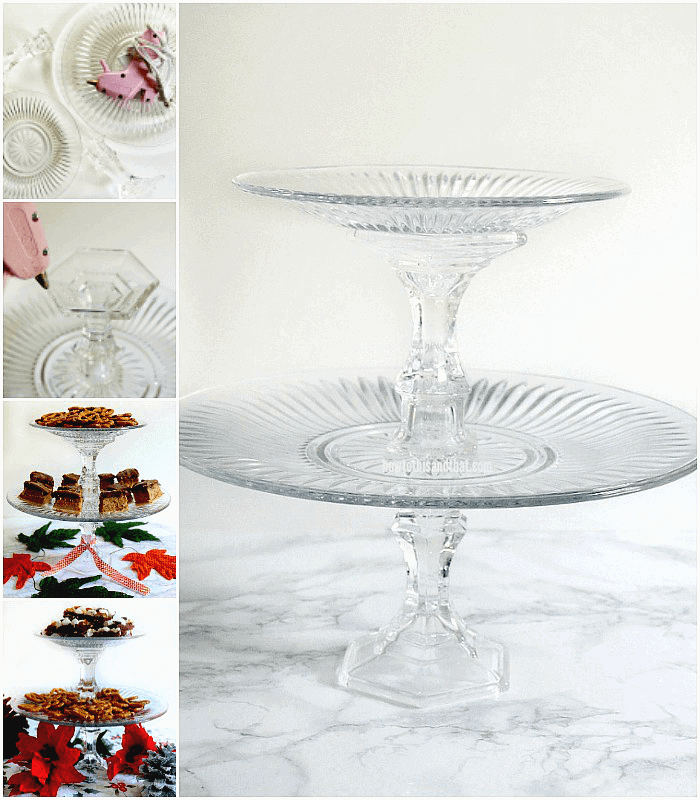 2 Tier Serving Tray
5 Minute Dollar Tree DIY
As we come into the holiday season I am focusing on two things. Party planning and saving money. One would think that it would be hard to do, but with the help of Dollar Tree and some creativity, saving money on party planning can actually be really easy.
I have seen DIY tiered party platters and trays on Pinterest quite a bit, but I never made one because I knew I would use it maybe once and it would sit somewhere taking up storage space. The reason why, they were all themed. Spray painted certain colors or made with colored plates.  For example- a Christmas themed one using green plates and red painted dowels.
My idea for the 2 Tier Serving Tray
After looking around Dollar Tree, I came up with the idea that I would make a universal style glass tiered party tray. Not only could it be used for multiple occasions, but using glass makes it more versatile. Something that could be dressed up or down, kind of like your favorite black dress!
Note*   I checked with the manager of Dollar Tree and she stated that these plates are something most of their stores carry, so you should be able to find them. 
This is SO simple, you may not believe it.  Total cost was $4.  If you have to buy a glue gun and glue sticks, they carry them and your cost will be $6. (Plus tax where applicable).   I browsed Amazon and the least expensive one I found was $15 and only has a 3 star review.  View it here (NOT an affiliate link, just an example) Serving Tray. 
Wouldn't you rather take 5 minutes to make your own and be able to use it for ANY Occasion?
Here is how:
Head to Dollar Tree and buy 1 large glass dinner plate and matching salad plate with 2 glass candle stick holders. You will need a hot glue gun and 1 glue stick.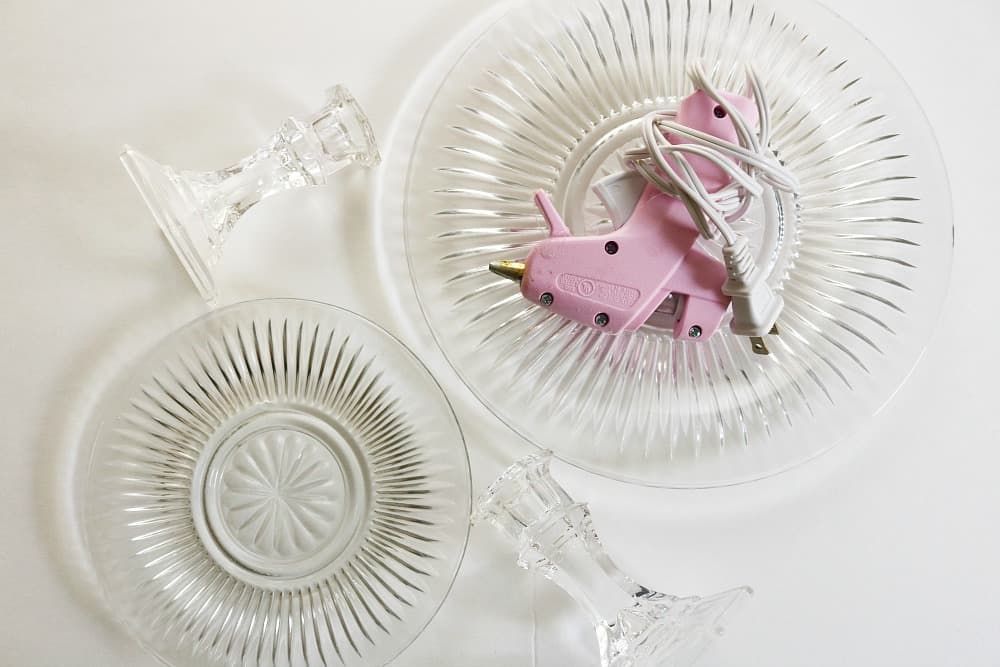 Stand one candle holder up right, place a good size bead of glue around the top edge.
Center the plate on top and press down firmly.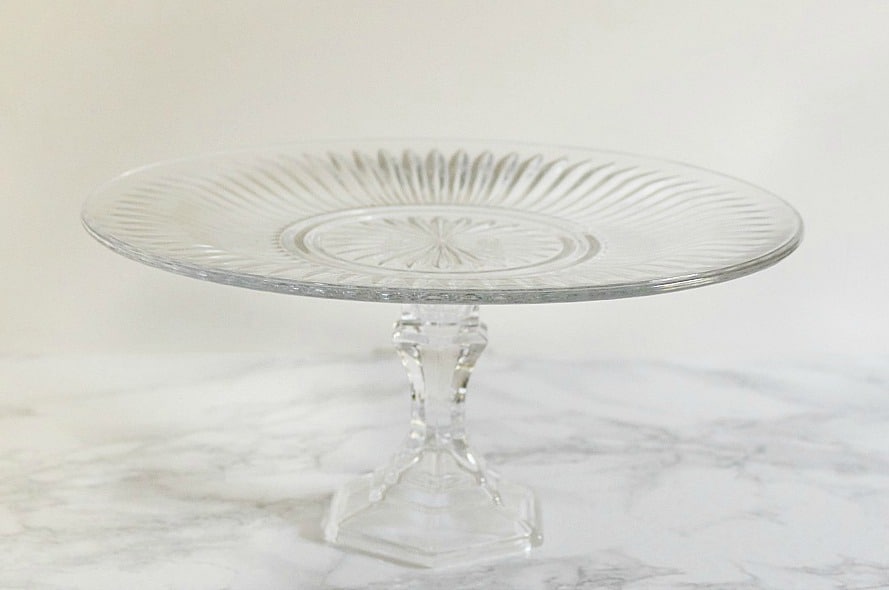 Flip the second candle holder upside down, squeeze a good bead of glue around the edge and center the small plate on the middle, press down firmly.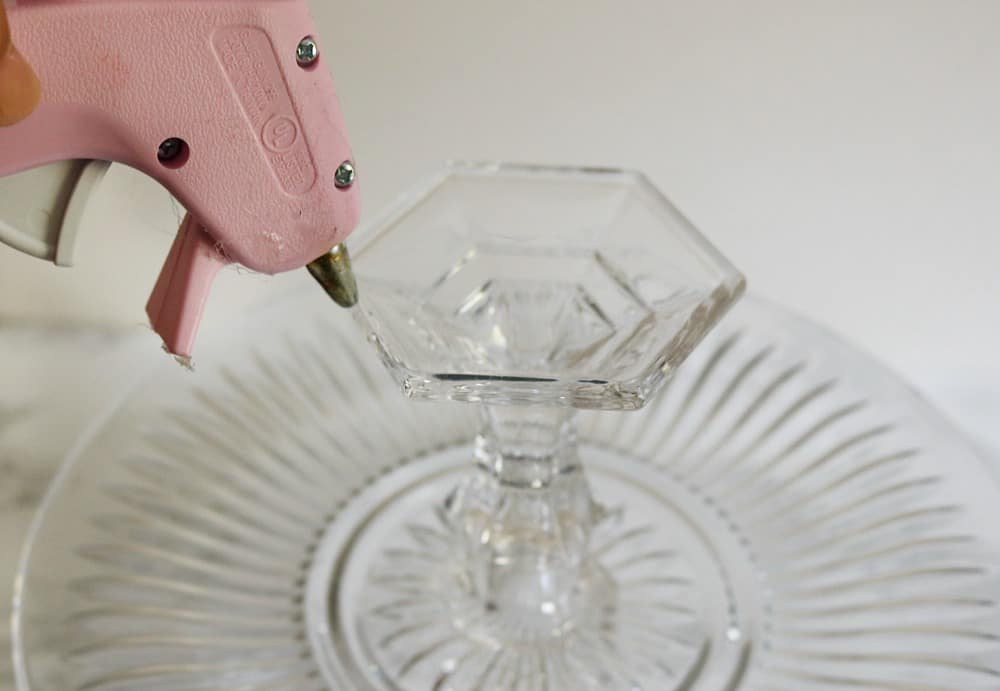 Glue the other end of the candle holder onto the middle of the dinner plate.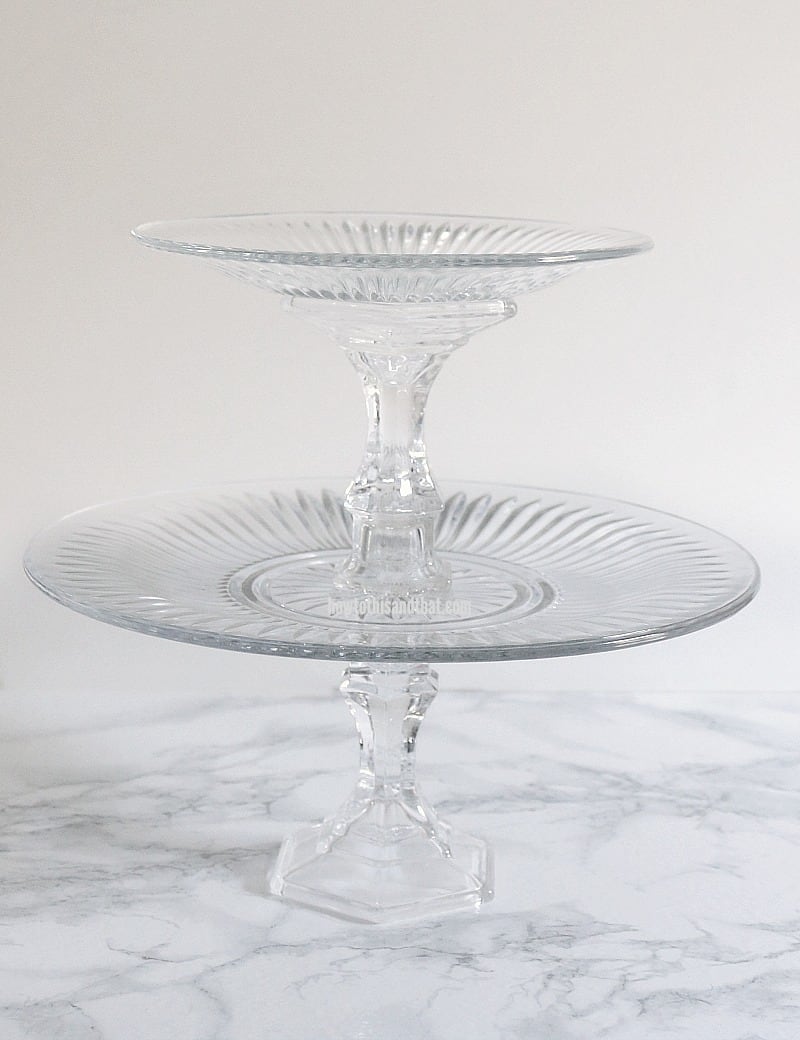 Now, dress it up however you desire!   Use ribbon and other embellishments to add color and design.
Fall / Thanksgiving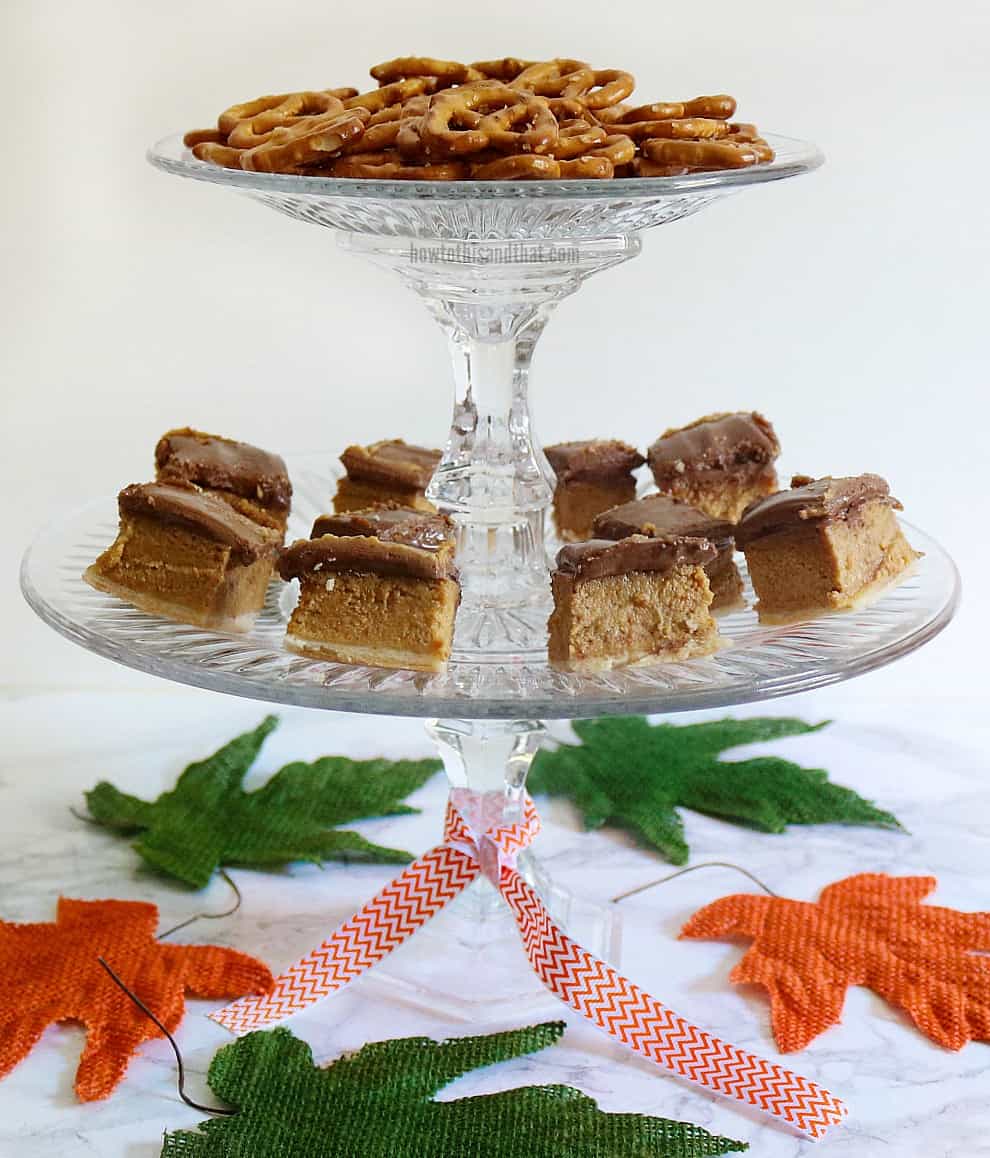 Christmas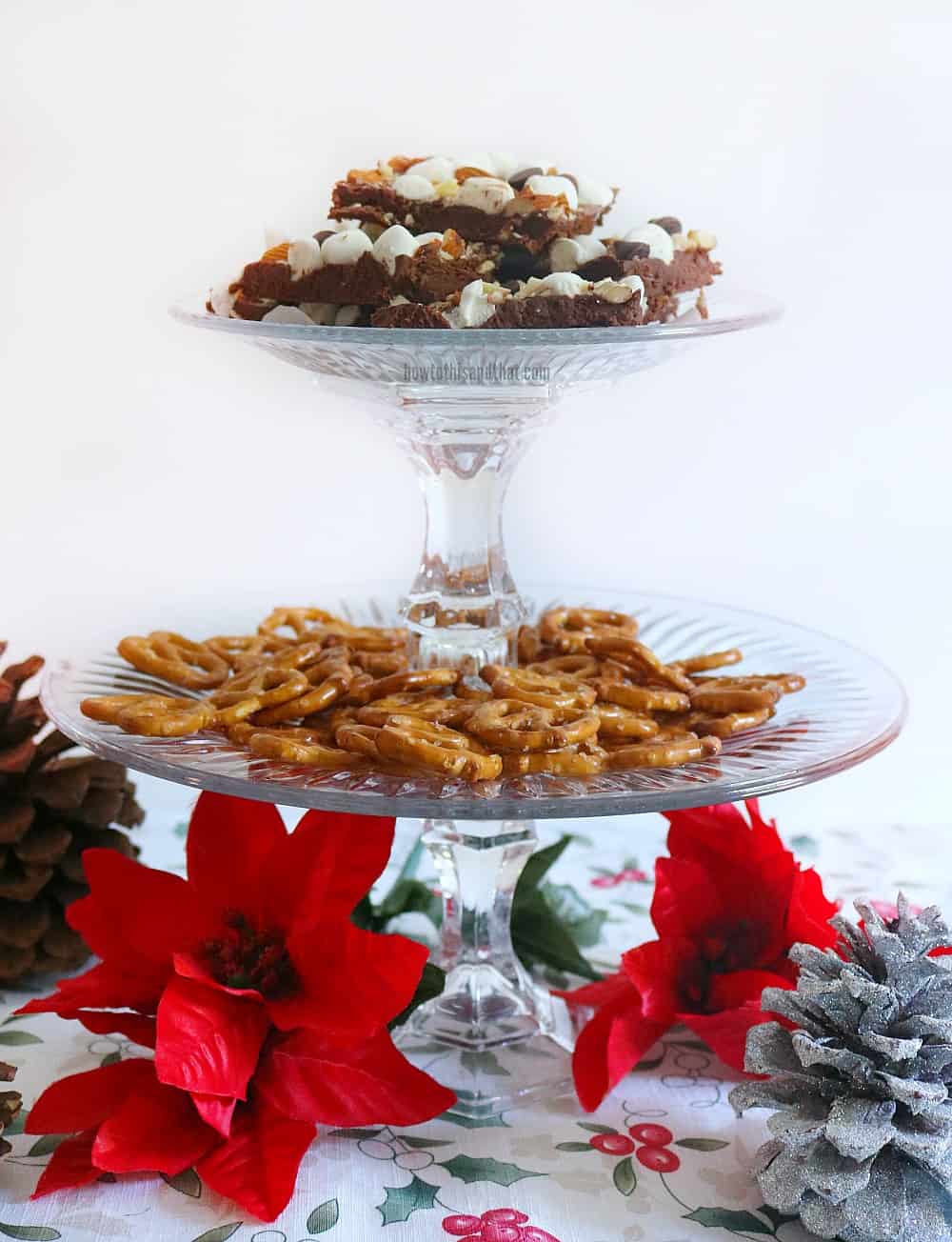 Looking for another clever Dollar Tree DIY?
How about our $5 gallery wall/split photo Dollar Tree DIY !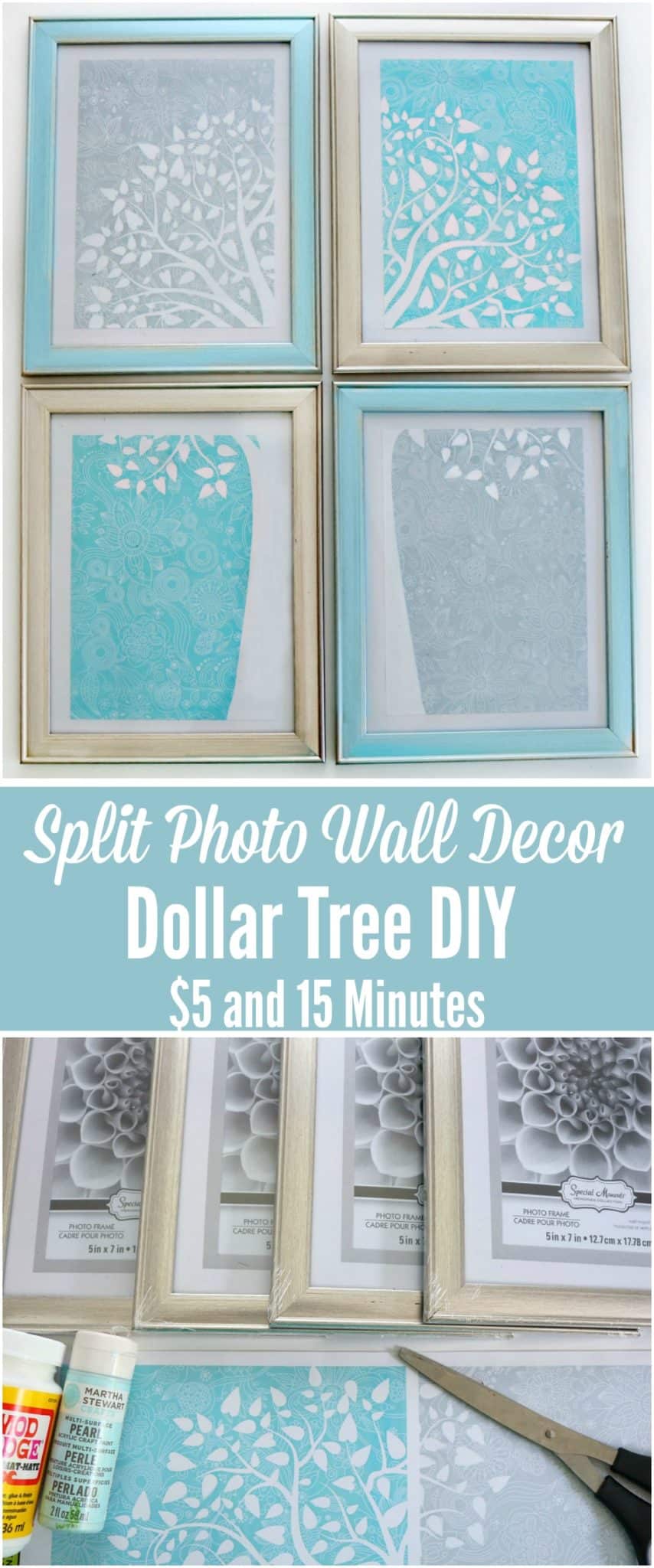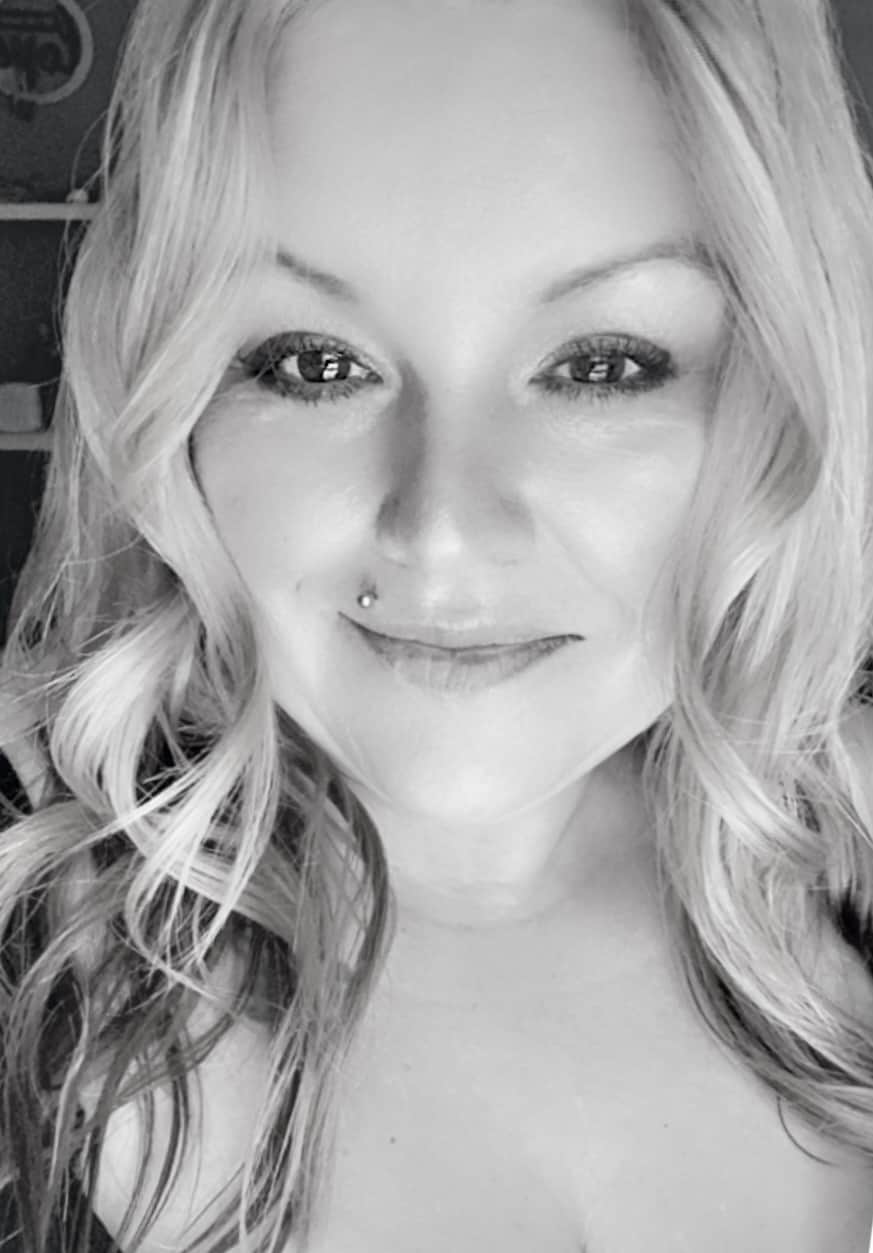 Owner & Lead Recipe Developer for It's Simple! since 2015, where you will find our best Family Favorites & Keto Low Carb Dishes with Helpful Cooking Tips & Hints in each post. Many Thanks for Stopping By, Enjoy!