Have a scrap piece of wood laying around? We always do, so making this upcycled wood wall hanging was easy and only cost $1! Come see how...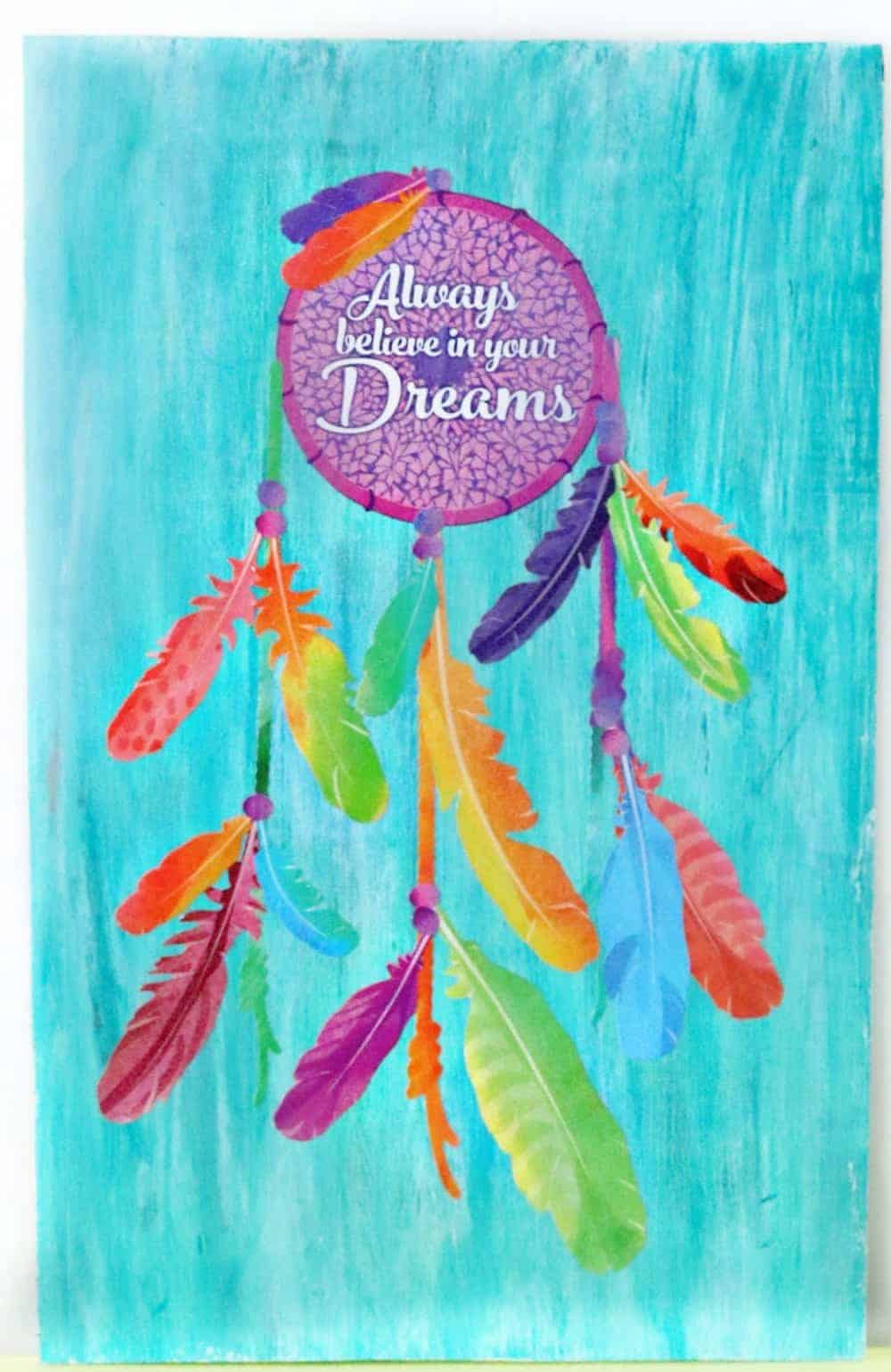 Upcycled Wood Wall Hanging
$1 Dollar Tree DIY
I found this bright, beautiful wall hanging sticker for just $1 at Dollar Tree! I could not resist, I knew it would be perfect for my daughter's room. She is going in to 8th grade this year and needs all the inspiration she can get. My only concern- adhering the sticker to the wall. We have used wall stickers before and they created a huge ridiculous mess when we removed them. Glue left over, paint falling off, you name.
So I decided to paint a scrap piece of wood and make a wall hanging out of it. It takes just a few craft materials and, depending on if you already have them on hand- it may be really cheap! The sticker was a buck, I already had everything else. If you have to buy craft paint and mod podge it will cost about $8 depending on your store.
The wood of course was not very pretty and I loved the bright vibrance of the sticker so I wanted to paint the wood a color that would really make it stand out. I use a white wash over paint technique that adds texture and design simply. The end result is really pretty and in this case, simulates the sky!
Here is how to make it:
Materials
Scrap wood at least 11 x 14
Teal & White Craft Acrylic Paint
Matte Mod Podge
Paint Brushes
Water
Bowl
Paper Towels
Fine Sand Paper
Instructions
Use the sand paper to rough up the surface of your wood.
Paint a coat of teal and allow to dry. The acrylic craft paints dry pretty quickly, I was outside and the whole project took 1 hour.
Bunch up paper towel, squeeze a dab of white paint and streak it across the teal paint on the wood.
Add 1 cup of water to 2 tablespoons white paint in a bowl. Mix.
Use a paint brush to brush the white wash onto the wood, it will blend the white streaks into the teal paint.
Allow to dry.
Peel and place the sticker. Rub flat to remove any air bubbles.
Paint a thin layer of mod podge over the whole sticker and wood to seal.
Let dry.
Hand with nails!
DIY Dollar Tree Inspirational Wall Hanging for your teen's room!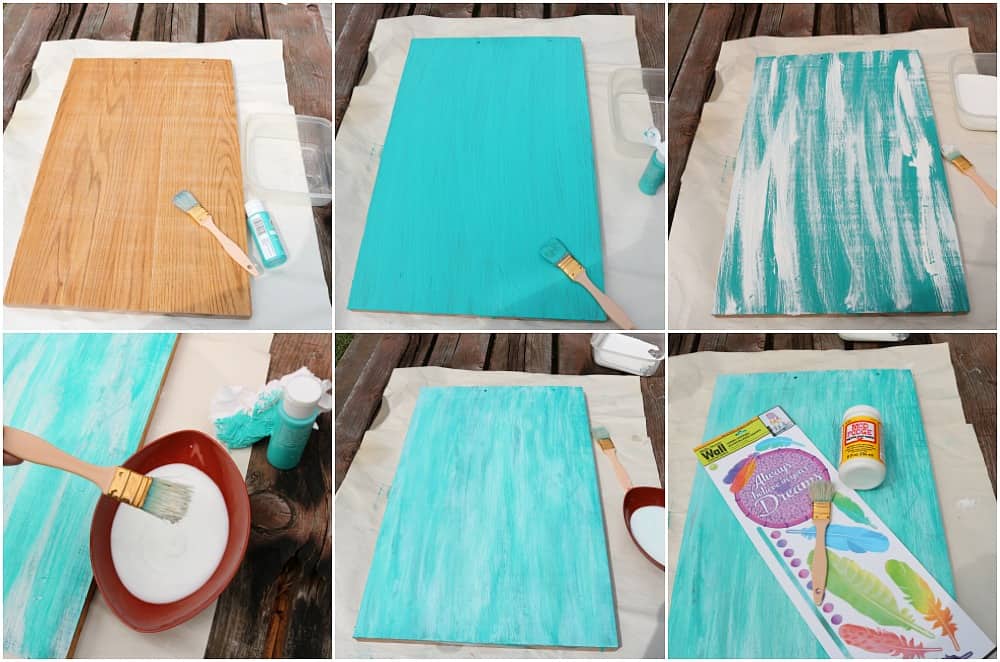 For another amazing Dollar Tree DIY check out our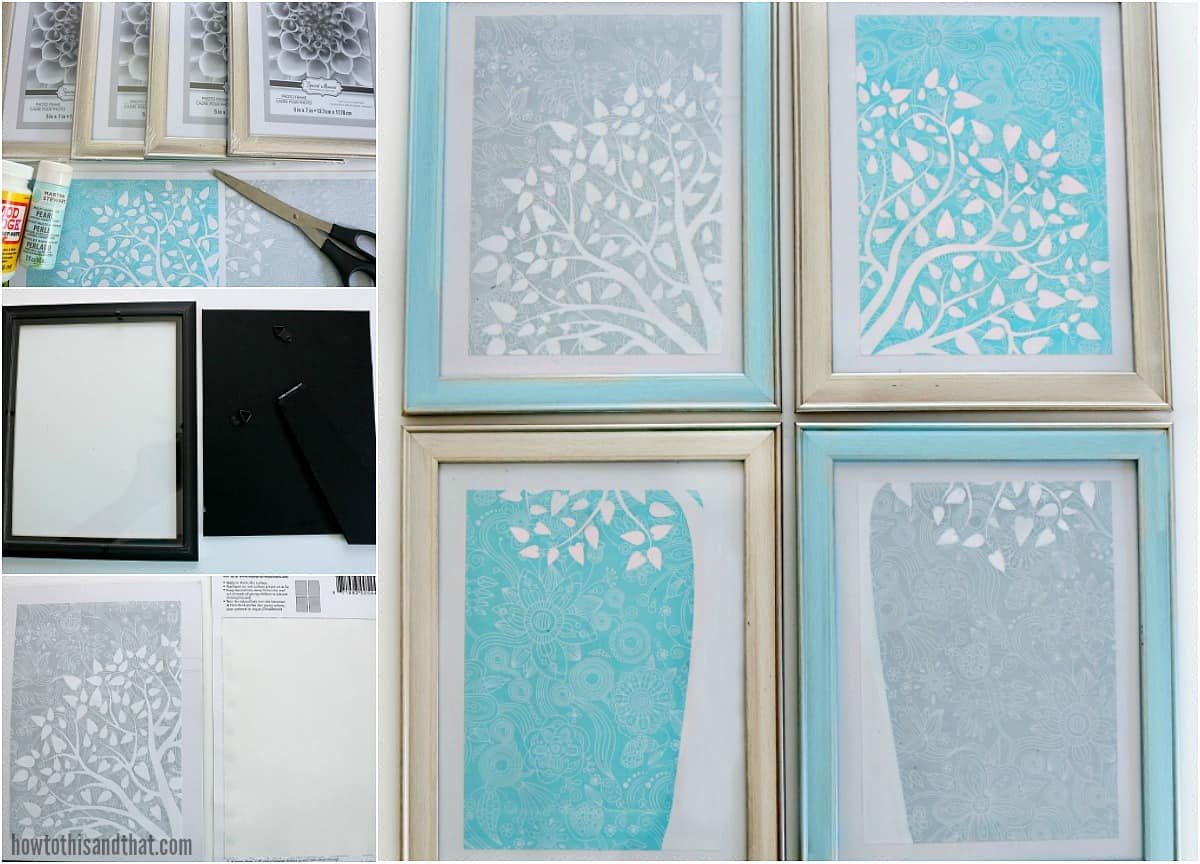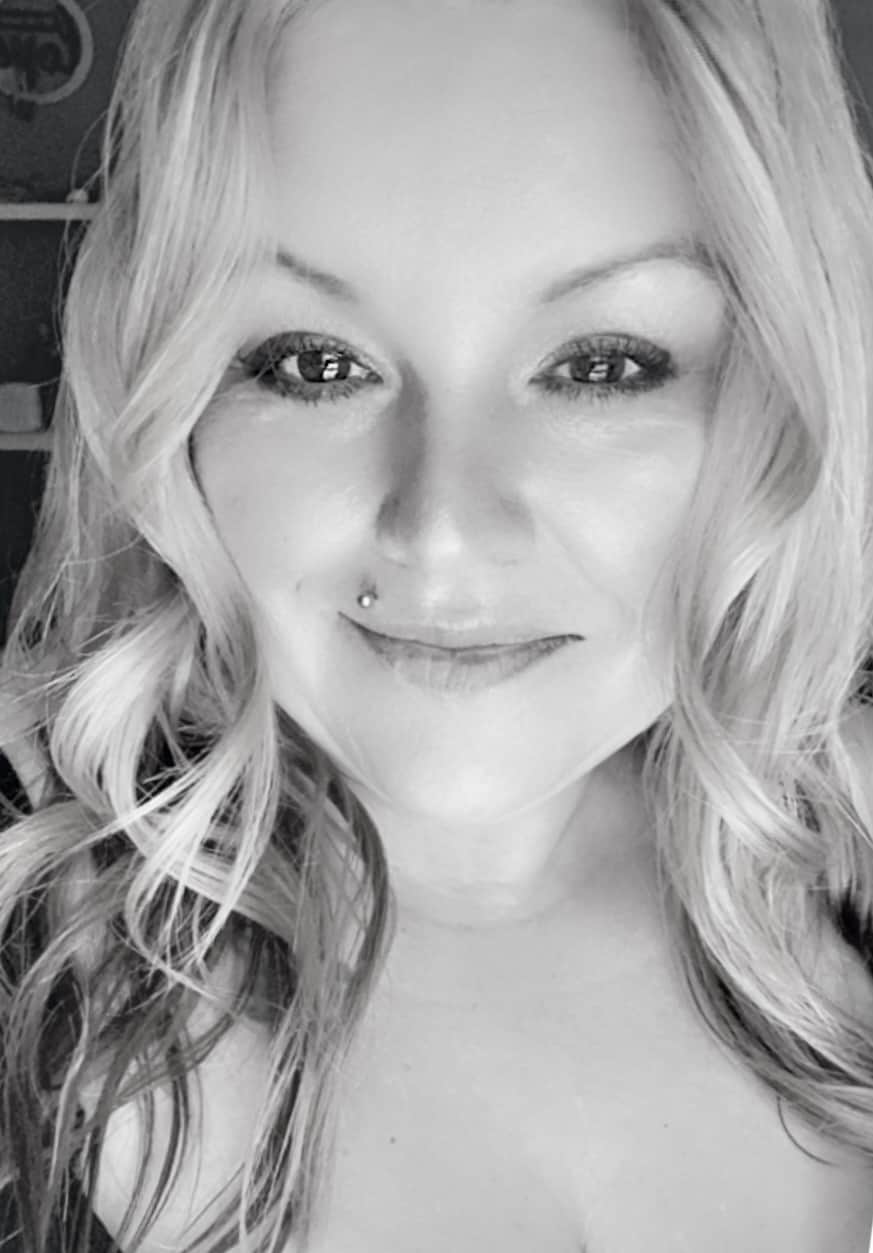 Owner & Lead Recipe Developer for It's Simple! since 2015, where you will find our best Family Favorites & Keto Low Carb Dishes with Helpful Cooking Tips & Hints in each post. Many Thanks for Stopping By, Enjoy!