Pineapple Grilled Shrimp Over Jasmine Rice
This pineapple grilled shrimp over jasmine rice is a dish that will whisk you away to the islands!  Whether you enjoy this at a small kitchen table for two in a cabin surrounded by snow or on a dark rainy day,  you could easily be fooled into thinking you are table side at the beach in the Caribbean.
The shrimp is sweet and sticky.  The rice is aromatic with a bit of spice and is full of fresh fruit and vegetables. A quick, easy restaurant quality meal in 30 minutes!
What you need:
Serves 2
8 large shrimp, raw & peel on
¼ tablespoon teriyaki sauce
1 tablespoon brown sugar
1 fresh golden pineapple
1 cup jasmine rice
1 ½ cup water
1 red bell pepper, diced
1 garlic clove, minced
3 sprigs of green onion, sliced thin
¼ cup sweet chili sauce
Olive oil
Salt & pepper
What to do :
Soak wooden skewers in water while preparing the ingredients.
Peel the pineapple,  remove the core and cut into thin slices. Make sure the pineapple slices are no thicker than the shrimp or when you lay the skewers down, the shrimp will not touch the pan.  Reserve at least 8 slices of pineapple for the skewers.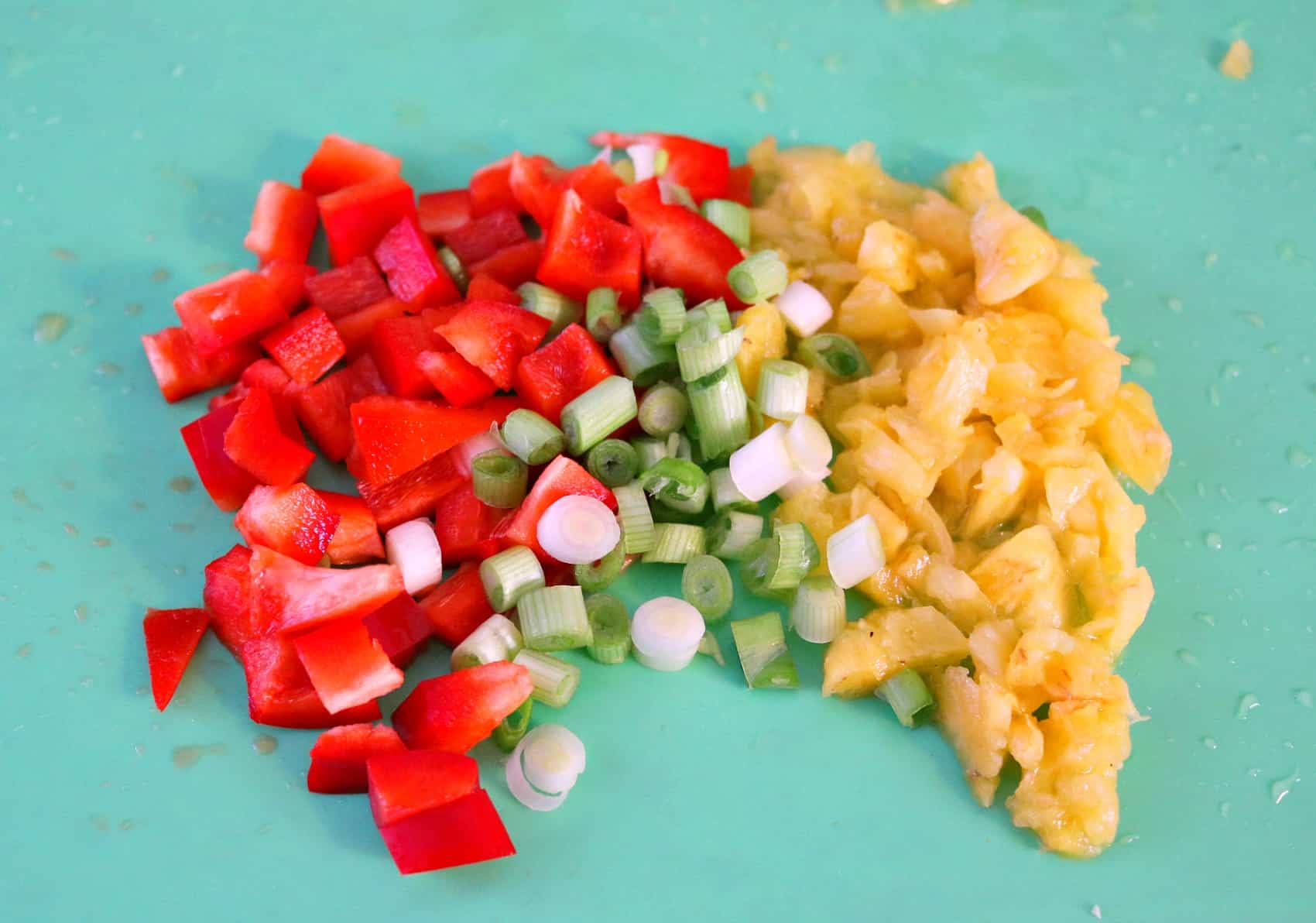 Separate the remaining pineapple, Put half aside for the rice and half for the marinade.
Mash the half of the pineapple for the marinade in a bowl. Stir in the teriyaki sauce, brown sugar and a pinch of salt & pepper. Add the shrimp.  Marinate for 15 minutes.
Skewer the shrimp and pineapple, set aside.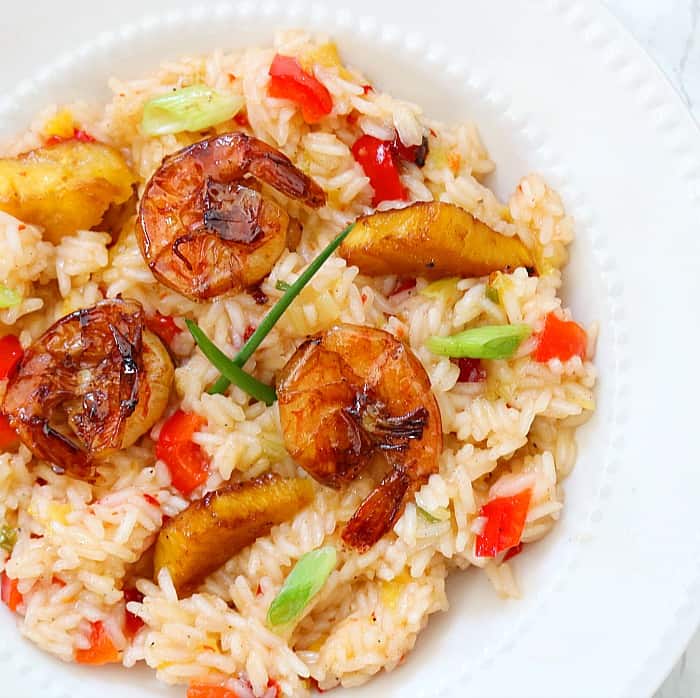 In a sauce pan over medium heat, add a drizzle of olive oil and the red bell peppers.  Stir in the garlic, green onions and remaining pineapple. Cook for about 1-2 minutes, to bring out flavor.
Add the rice and water.  Bring to a boil.  Reduce to simmer and cook for about 15 minutes or until tender. Season with a pinch of salt & pepper.
Grill the shrimp in a pan or on a grill for 3-4 minutes on each side.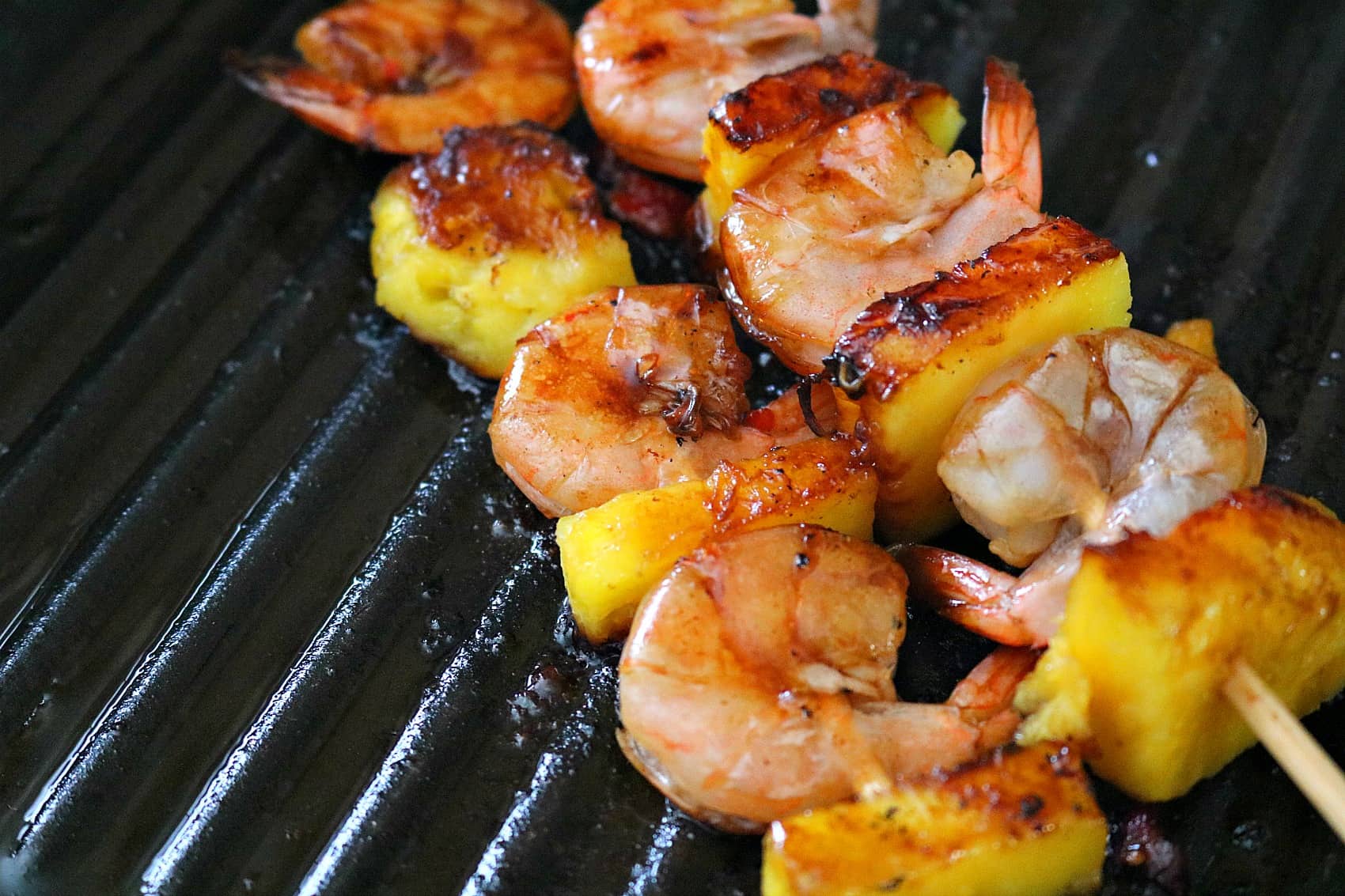 Before serving the rice, stir in the sweet chili sauce.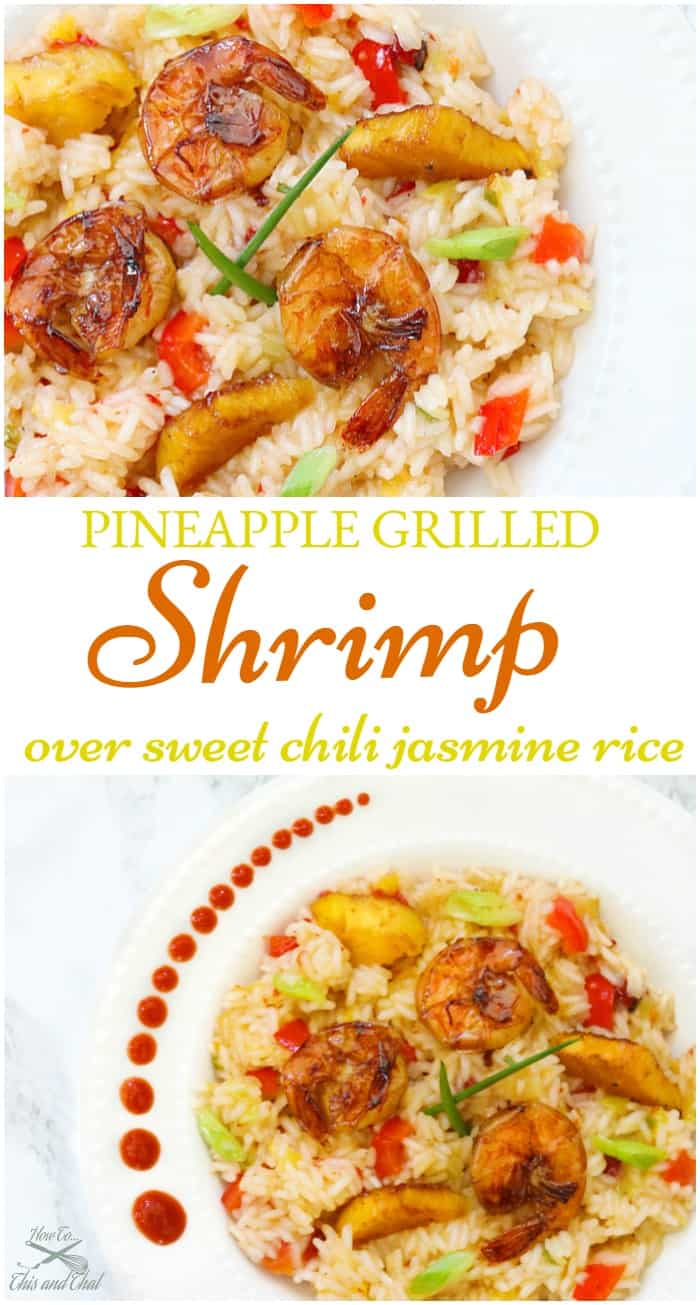 More Amazing Recipes for Lunch or Dinner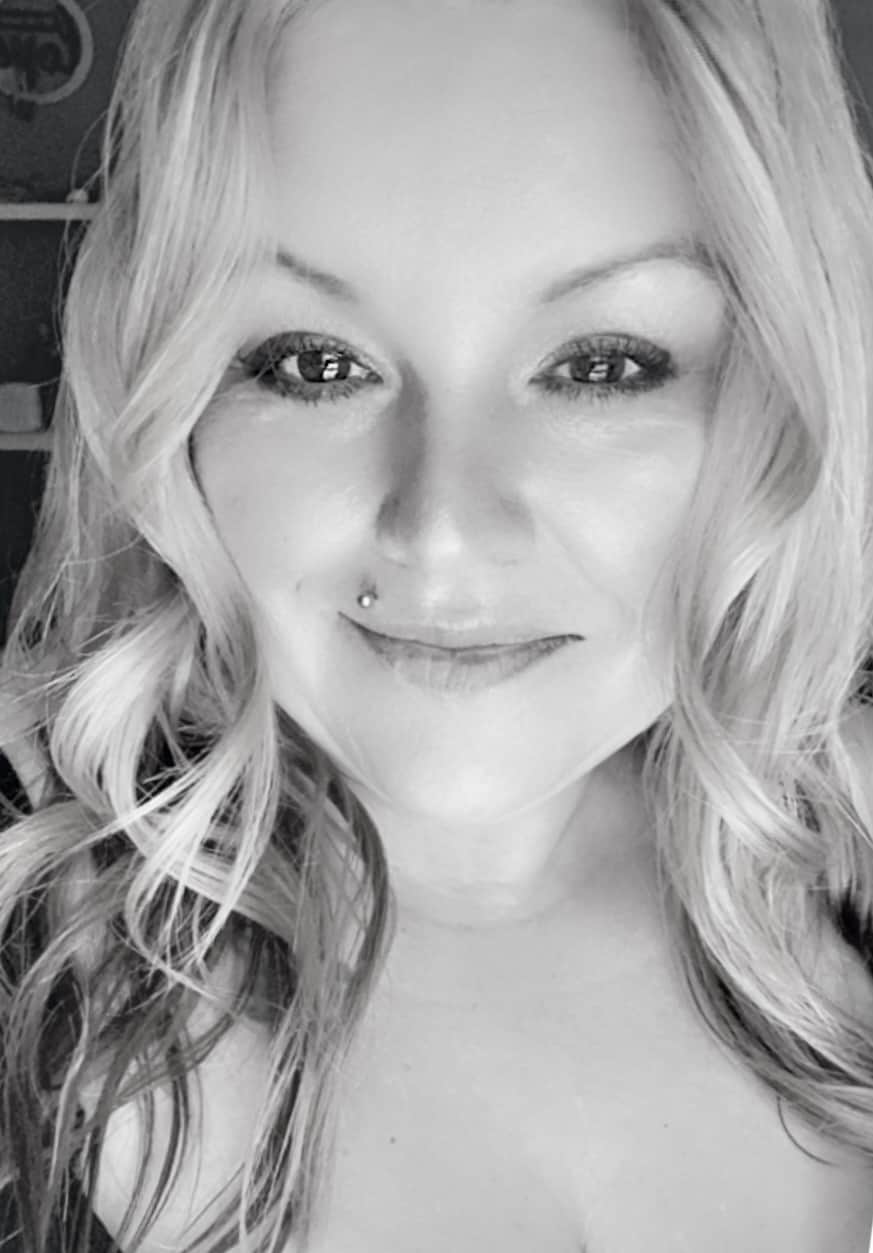 Owner & Lead Recipe Developer for It's Simple! since 2015, where you will find our best Family Favorites & Keto Low Carb Dishes with Helpful Cooking Tips & Hints in each post. Many Thanks for Stopping By, Enjoy!