Keto grilled chicken with radishes, a delicious keto potato substitution for an easy keto diet dinner. The keto diet is a high fat, low carb way of eating that typically uses radishes to replace potatoes. Have you tried them yet? You won't believe the how much the flavor changes once they are cooked!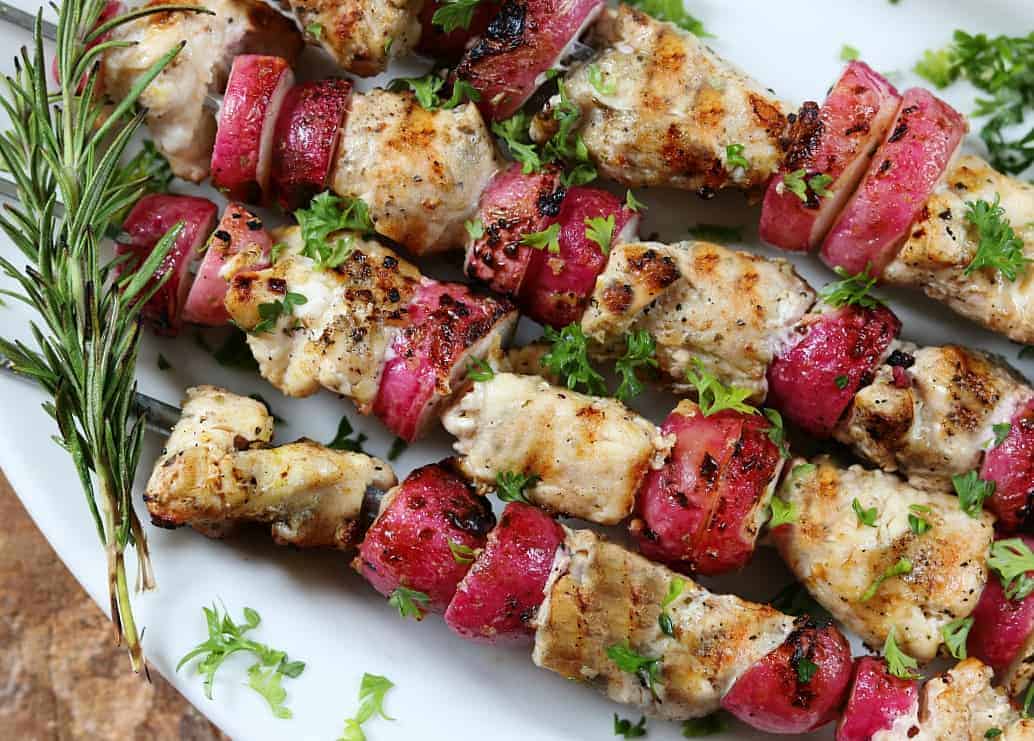 Keto Grilled Chicken
Keto Diet Dinner
with radishes a
Keto Potato Substitution
One of the most common food items to disappear from your plate when switching to a low carb or keto way of eating is potato.
Luckily the low carb world stumbled onto a quite shocking and genius keto potato substitution. Radishes. Yep- radishes. I know, right? This keto grilled chicken goes perfectly with the radishes!
But I don't like Radishes
Don't worry!
Radishes are known for their crisp, but spicy flavor and texture. Oddly, when you heat a radish the flavor changes almost immediately. There is absolutely ZERO spiciness left once you cook a radish.
What is left is a neutral taste that has substance and crunch, leaving you to easily be tricked into thinking you are eating potatoes. Do they taste like a potato? No. But, they make a great alternative when on the keto diet.
Radishes can be boiled and pureed, pan fried, oven roasted and even grilled like in this recipe. We skewer chicken and radish then brush them with highly seasoned herb mixture. The result is a faux potato and chicken dish that is hearty and will leave you satisfied.
Get into ketosis fast without calculating macros. Just follow our easy keto menu plan.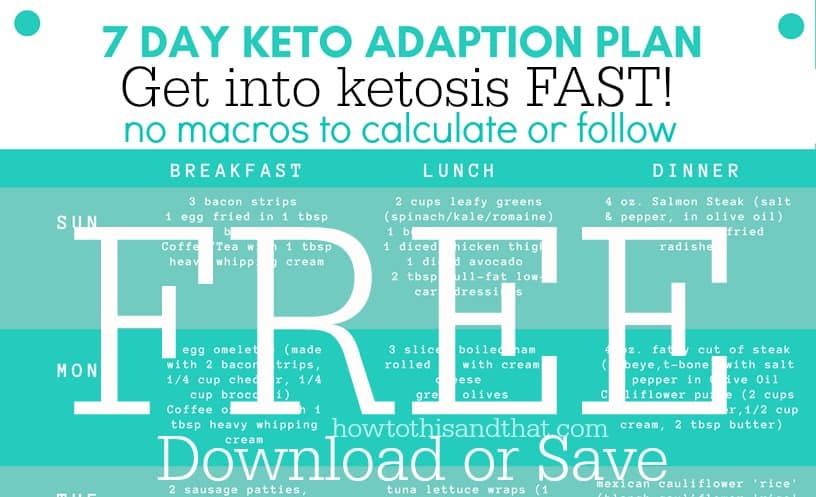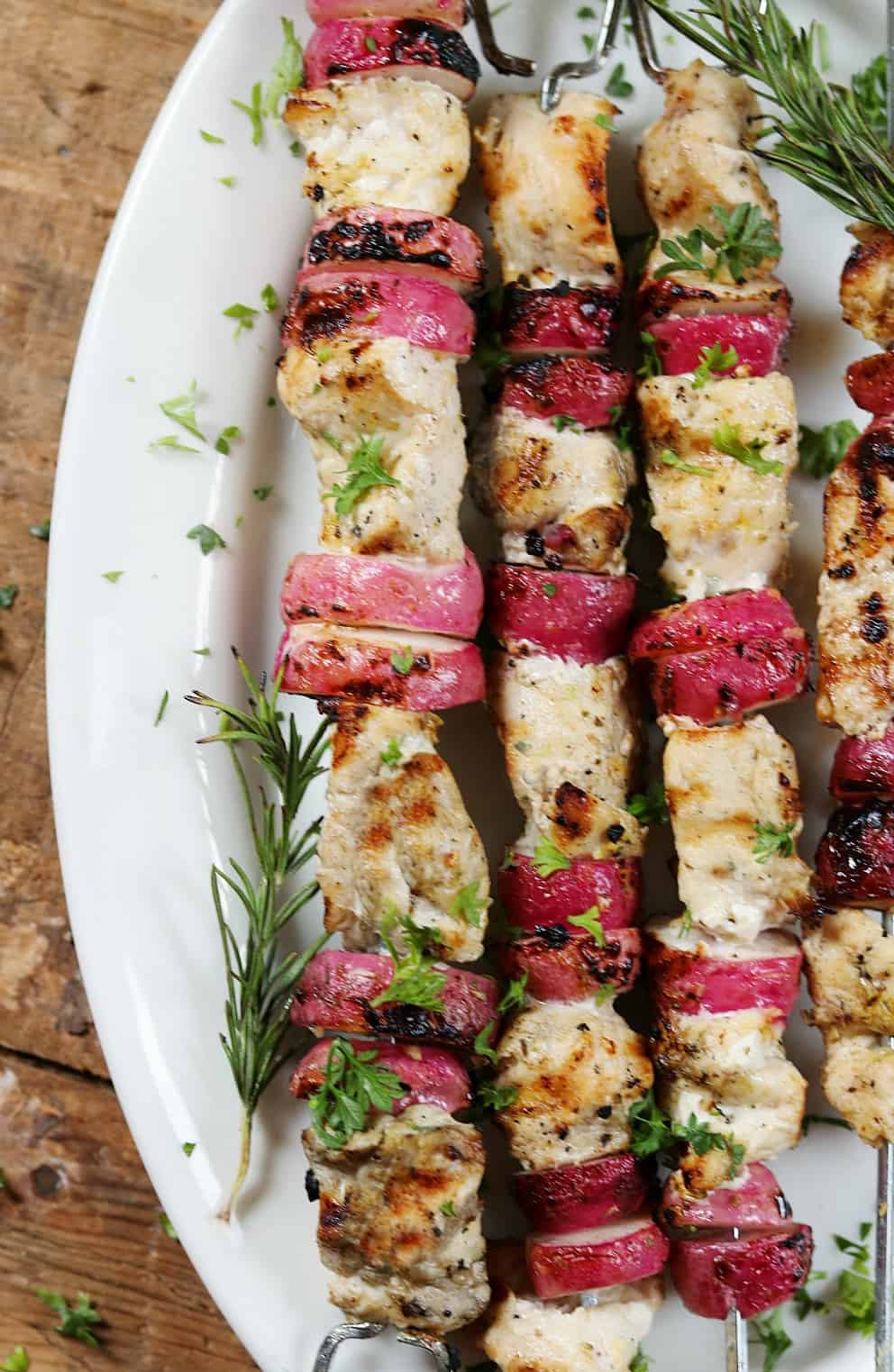 These make a great appetizer for any get together, even the non keto/low carb'ers will love them!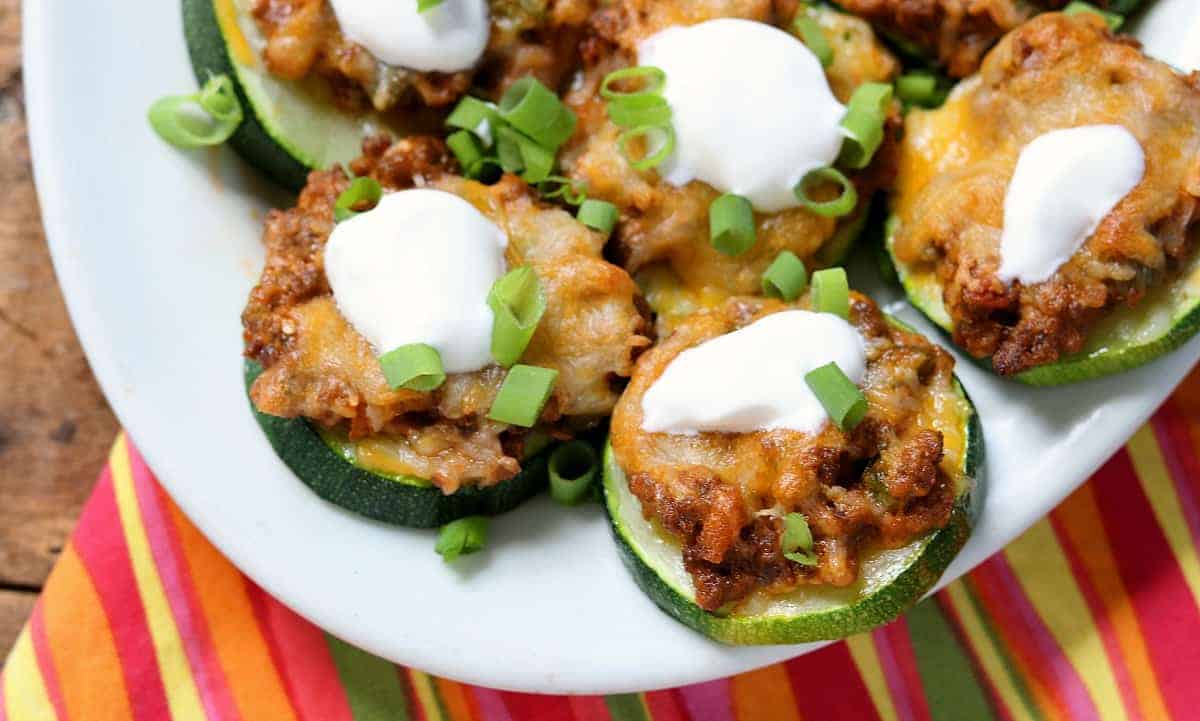 Making our keto diet chicken & radishes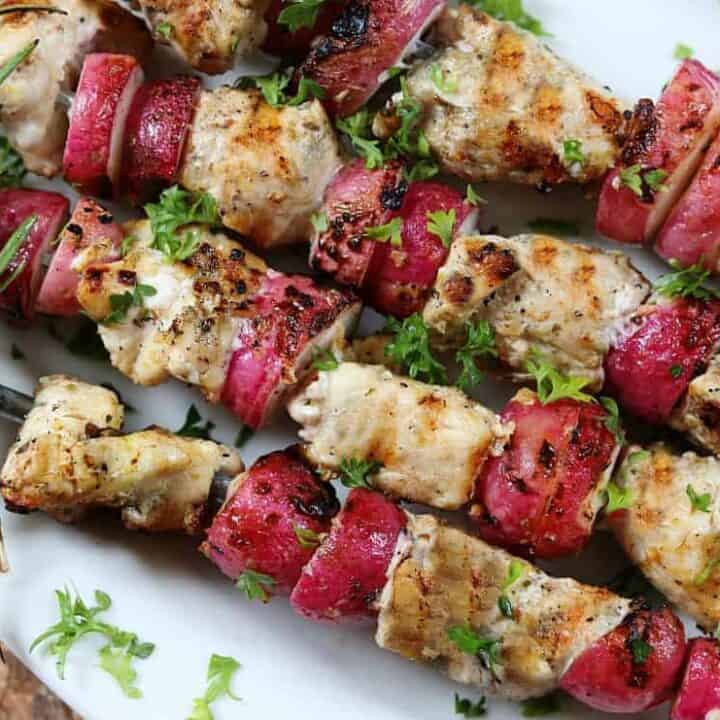 Keto Diet Chicken & Radishes
A super easy chicken recipe to serve at your next BBQ.  Keto approved and low carb chicken and radishes. 
Ingredients
4 boneless skinless chicken thighs or 2 breasts
Thighs have more fat and less protein, better for keto
1 bag of radishes, halved
Seasoned Oil:
¼ cup Olive oil
2 tablespoon butter
sprig fresh parsley & rosemary, chopped
1 teaspoon garlic powder
1 chicken bouillon cube
½ teaspoon black pepper
Instructions
Cut chicken into 2" pieces.
Skewer rotating chicken and radish pieces. Set aside.
Heat grill or grill pan to medium high.
If roasting in the oven, use 450.
In a microwave safe dish- add oil, butter and the bouillon cube. Heat until butter is melted. Mix to make sure the cube dissolved.
Stir in remaining seasonings.
Brush on chicken.
Place skewers on the grill. Cook for 3-4 minutes, flip and brush with oil.
Be careful of flare up, especially if you aren't use to cooking on the grill.
Cook until chicken is golden and juices run clear, or internal temp reaches 160.
Nutrition Information:
Yield:

6
Serving Size:

1
Amount Per Serving:
Calories:

305
Total Fat:

22g
Trans Fat:

0g
Carbohydrates:

1g
Fiber:

0g
Sugar:

0g
Protein:

28g
Nutrition facts are auto- populated by the app for this recipe card, numbers may vary. For best results, input your exact brand ingredients into a recipe analyzer like Verywell or MyFitnessPal.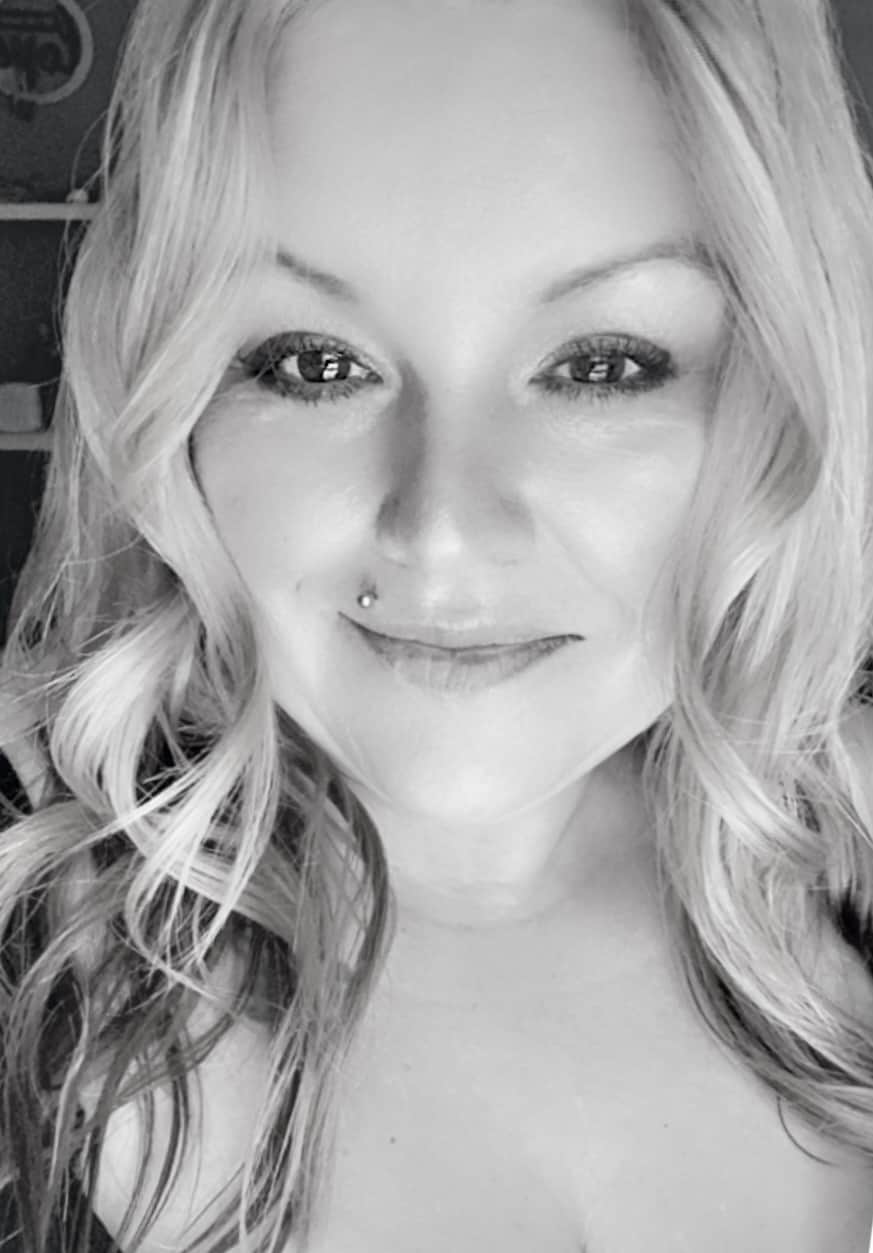 Owner & Lead Recipe Developer for It's Simple! since 2015, where you will find our best Family Favorites & Keto Low Carb Dishes with Helpful Cooking Tips & Hints in each post. Many Thanks for Stopping By, Enjoy!