Get into ketosis fast and start reaping the fat burning benefits with this FREE keto diet menu plan, perfect for quick induction! 7 days of easy meals and snacks that will cut cravings and ease keto flu.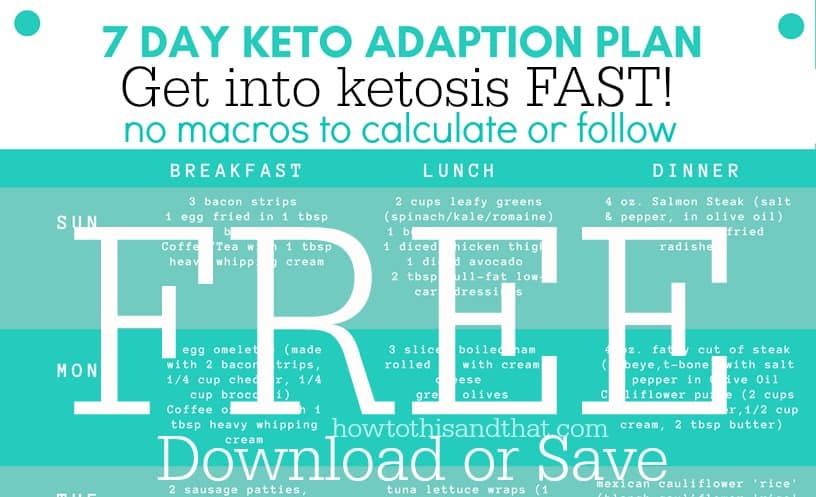 Keto Diet Menu Plan
Get Into Ketosis Fast!
One of the hardest parts of switching to the keto way of eating is figuring out what to eat and following/calculating macros. Most people get extremely confused trying to figure out their macros (the percentage of carbs, fat and protein they should eat daily). This can cause beginners to get frustrated and give up before even starting. I have personally seen this struggle many times.
There are a lot of keto diet meal plans out there, so we had an experienced keto chef put together a simple meal plan for you that is different from the rest. You DON'T have to calculate your macros to use it or get started on keto. Fear not, you heard correctly. I repeat, no calculating macros. Just follow the plan.
This FREE keto diet menu plan is perfect for the beginner just starting out. We kept it simple and possible. Even if you don't cook you can do this! Each day is formulated to properly fit the average keto macros of around 75% fat, 20% protein and 5% carbs.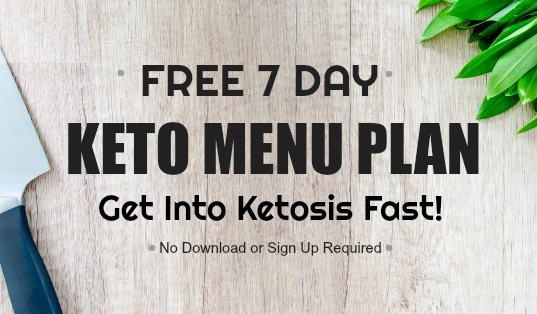 Never mind counting the grams or logging anything into an app. Follow this keto diet menu plan for fast keto adaption. Feel free to continue the same program the following week. By then you will be fully keto adapted making it easier to control hunger, cravings and make your own meal plan for the future at which point you can use a keto calculator to get your macros.
Good luck and remember KEEP IT SIMPLE!
Click the photo below to download or save your FREE PDF Version. Link opens in a new window.
Then look here for great keto snacks!