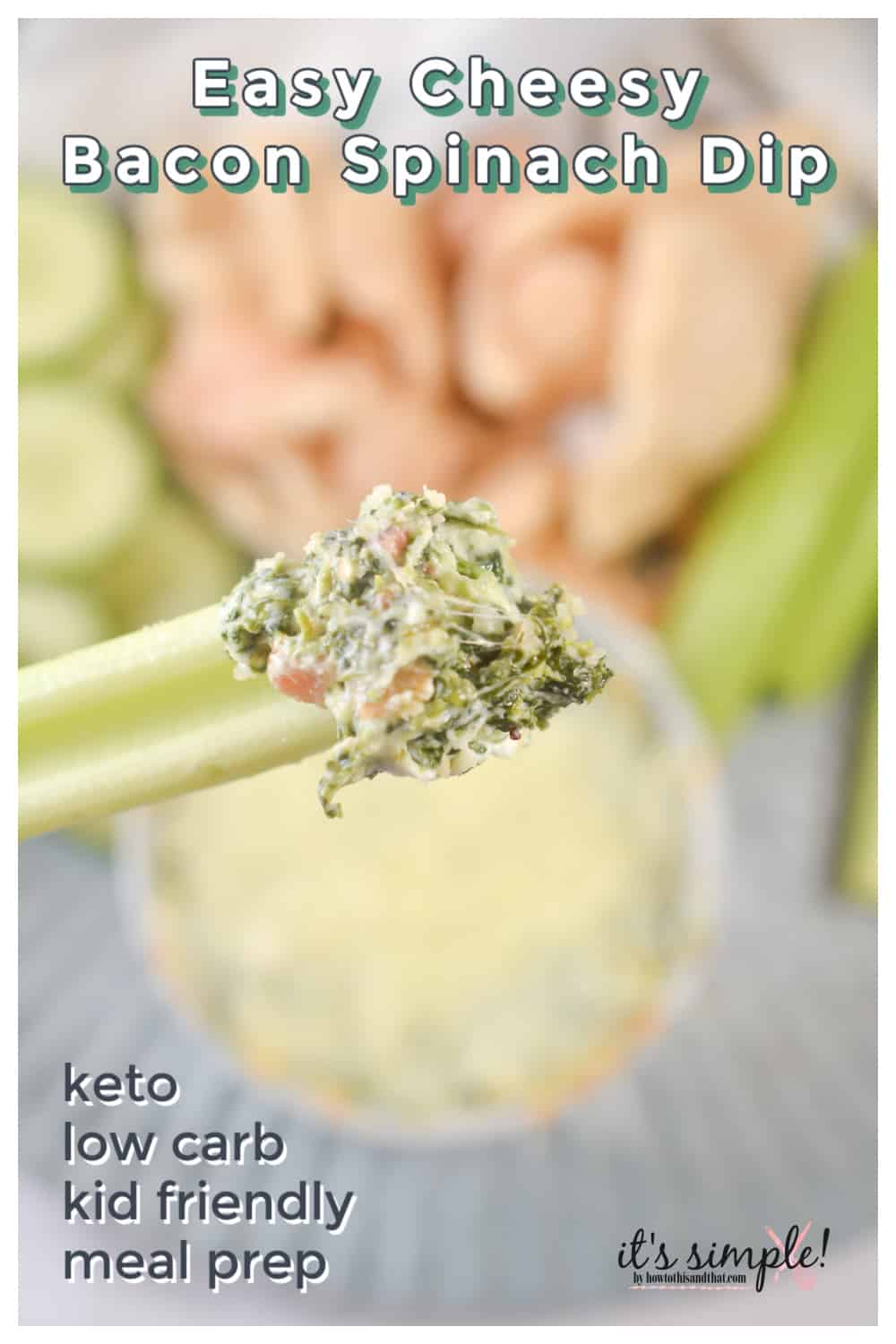 Get ready for your next party with a keto-friendly, cheesy, and bacon spinach dip that will be sure to please a crowd. This keto spinach dip dish is easy to make in under thirty minutes and is keto-friendly! Also makes a fantastic keto meal prep lunch.
If you want a keto-friendly dish that is sure to be a hit, then try out this bacon and spinach dip. This recipe yields twelve servings and is very low carb! It's perfect for the ketogenic diet and other diets as well.
This recipe calls for delicious and easy-to-find ingredients such as bacon, parmesan cheese, cheddar cheese, garlic, and more. It's a straightforward recipe that is perfect for a snack or light meal when you don't feel like cooking.
Why You'll Love This Recipe
It's keto-friendly and low carb!
It tastes amazing and is incredibly easy to make.
Anyone will enjoy this dish, not just those on a ketogenic diet.
It makes twelve servings, so it is perfect for a party.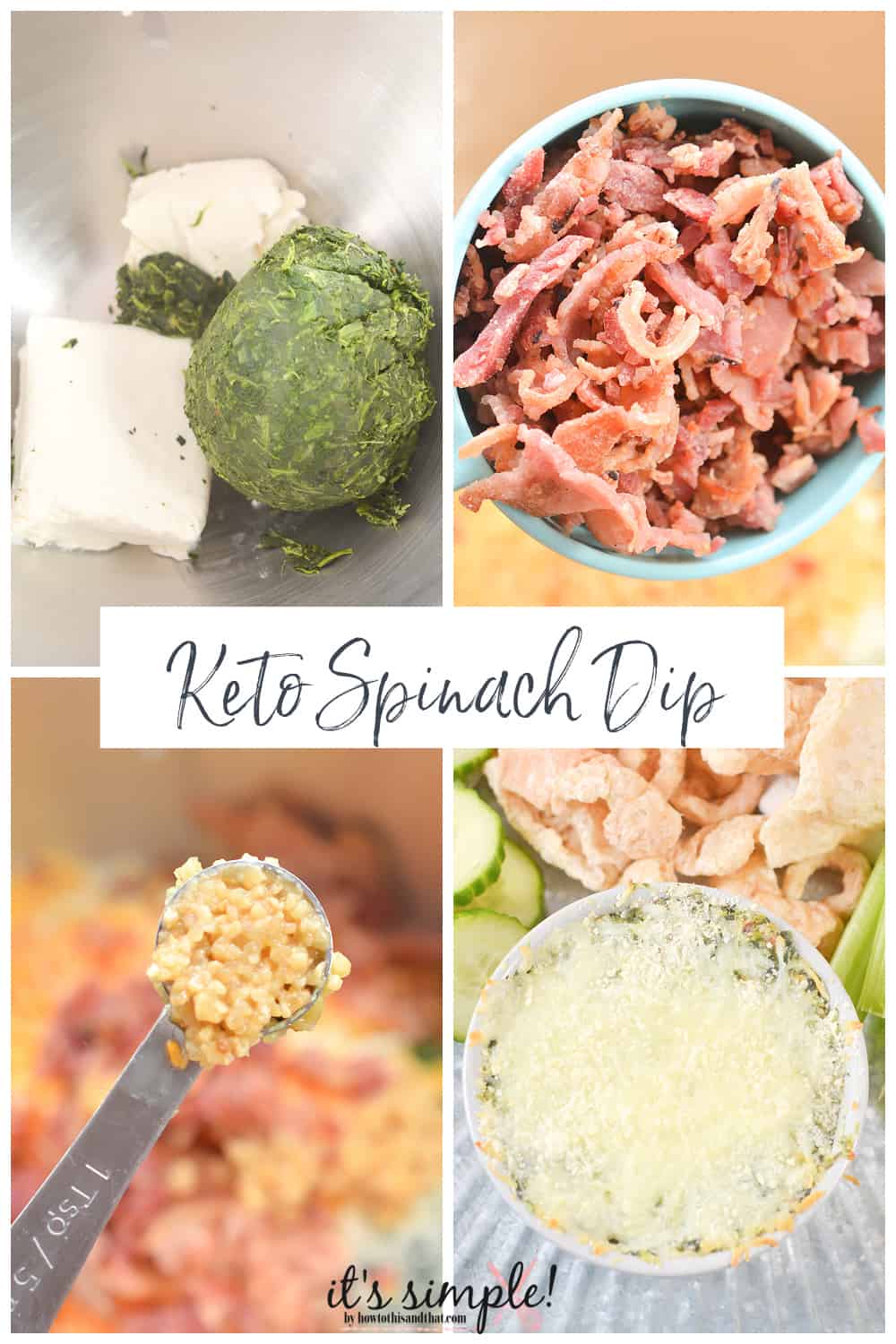 What to Serve With our Cheesy Keto Dip
Cauliflower
Carrot sticks
Celery
Cucumber slices
Olives
Pickle spears
Drinks to Serve With Keto Cheesy Bacon Dip
Water, of course!
Dry white wine
Sugar-free soda
Sparkling water
Sugar-free cocktail or mocktail
Does spinach dip have carbs?
Yes, but very little. Some vegetables naturally have a few carbs, with the fiber content usually off setting them. Spinach dip is usually made with spinach and cheese as a base and other low-carb ingredients added in, such as bacon, artichokes, olives, etc.
Is store-bought spinach dip keto-friendly?
Yes, some store-bought spinach dips are keto-friendly. You just need to make sure to read the ingredients on the label. For example, Tostitos Creamy Spinach Dip is low in carbs, but it is not necessarily keto because it contains canola oil, modified starch, and sugar.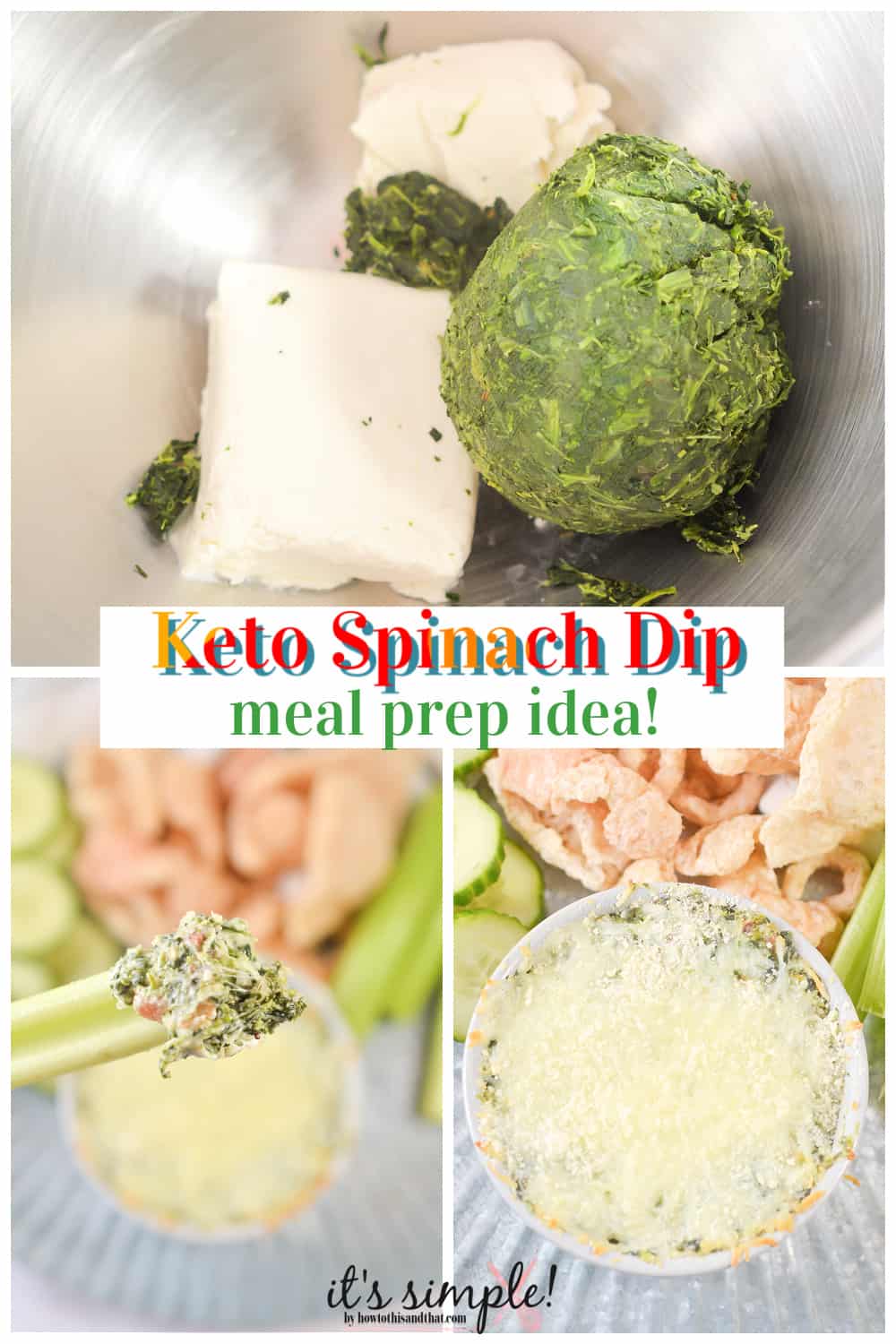 Is artichoke spinach dip keto-friendly?
Yes, artichoke spinach dip is typically keto-friendly. This Keto Dip recipe shared below would be perfect for adding some artichokes if you like. This dip is also vegetarian and gluten-free, so it can be suitable for many people on different types of diets.
What dips can you have on keto?
There are quite a few dips that you can safely eat on the keto diet. The Keto Cheesy Bacon Spinach Dip recipe shared in this article is one of them! Here is a list of a few more keto-friendly dips that you may like to try:
Butternut Squash And Parmesan Dip
Creamy Bacon Horseradish Dip
Avocado & Mustard Dip
Crab Dip With Cream Cheese
Almond Basil Pesto Dip
Asparagus & Green Goddess Dip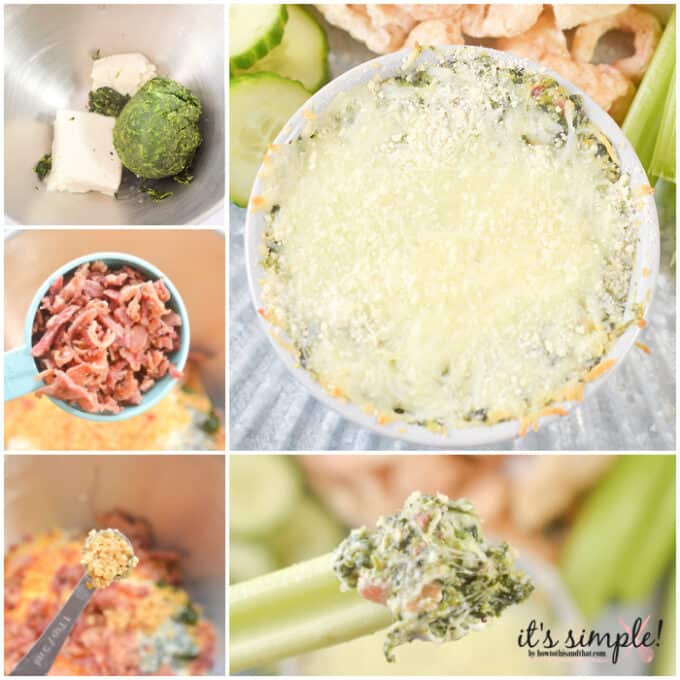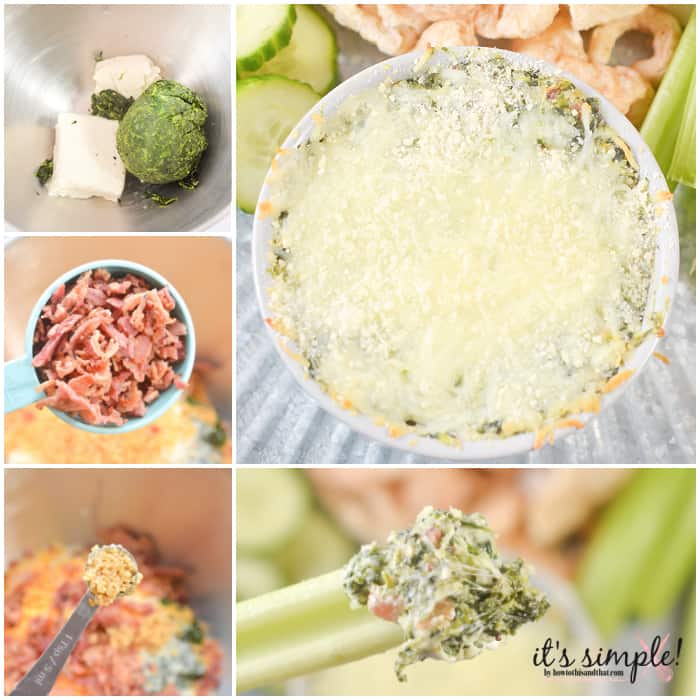 Making this Simple Keto Recipe
This keto-friendly cheese and bacon spinach dip is perfect for your next party. Or use as a keto meal prep lunch idea! It's simple to make, tastes amazing, and will be sure to please a crowd! Plus, it's keto-friendly and low carb, so you can indulge guilt-free. Serve this dish with some of your favorite vegetables or drinks for the perfect party appetizer.
This recipe can easily be made in under thirty minutes and can be tailored to fit any dietary need. So, what are you waiting for? Get started on this delicious dip today!
More of our Popular Recipes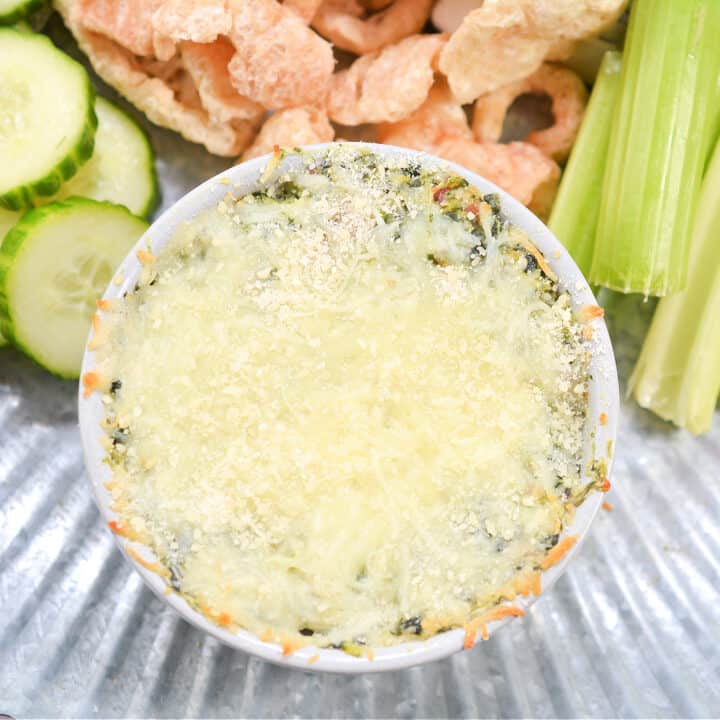 Keto Spinach Dip
This easy cheesy bacon keto spinach dip is great for the whole family and an easy way to get kids to eat veggies! Also makes a fantastic meal prep dish.
Ingredients
6 oz. Cream cheese softened
½ C. Mayonnaise
⅓ C. Sour cream
12 oz. Frozen spinach cooked and drained well
⅔ C. Grated Parmesan cheese
2 tsp. Minced garlic
½ C. Shredded cheddar cheese
1 ½ C. Shredded mozzarella cheese
½ C. Crumbled bacon
Salt and pepper to taste
Instructions
Preheat the oven to 350 degrees.
Combine the cream cheese, mayonnaise, sour cream, drained and cooked spinach, grated Parmesan, minced garlic, cheddar cheese, crumbled bacon, ½ cup of the mozzarella cheese and salt and pepper to taste in a mixing bowl.
Beat on high until well combined.
Spread the dip mixture into a baking dish, and top with the remaining mozzarella cheese.
Bake for 20 minutes, and serve with your choice of keto friendly items for dipping.


Nutrition Information:
Amount Per Serving:
Net Carbohydrates:

2g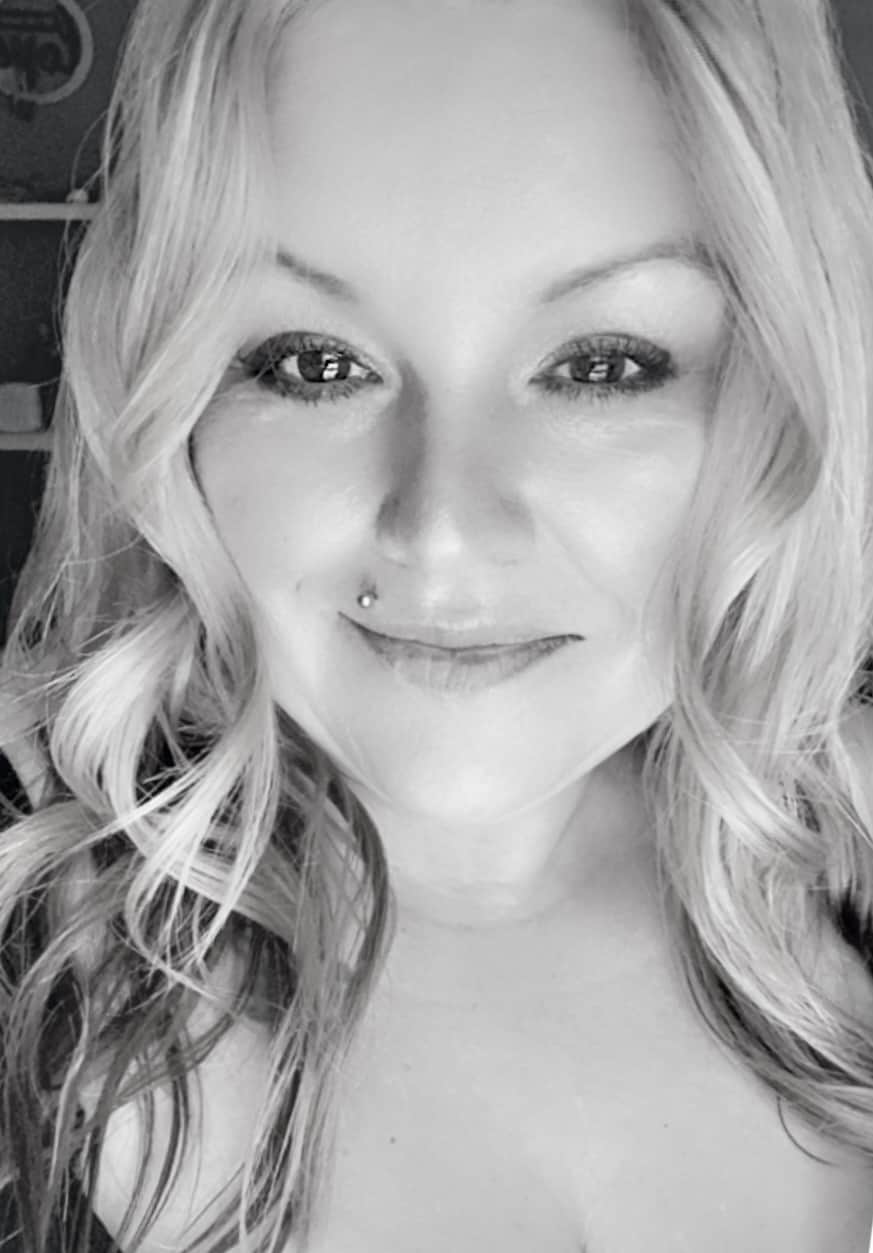 Owner & Lead Recipe Developer for It's Simple! since 2015, where you will find our best Family Favorites & Keto Low Carb Dishes with Helpful Cooking Tips & Hints in each post. Many Thanks for Stopping By, Enjoy!