Our easy keto cinnamon dolce Frappuccino keto coffee recipe is exactly what you need on a hot day or just because you want to indulge. This Keto Frappuccino recipe was modeled after the famous Starbucks drink and made keto approved so there is no worry about the extra carbs. Creamy, frosty and a caramel cinnamon flavor that is to die for. Absolutely worth the few minutes it takes to whip it up and the best part is this Keto Starbucks Copycat is a lot less expensive.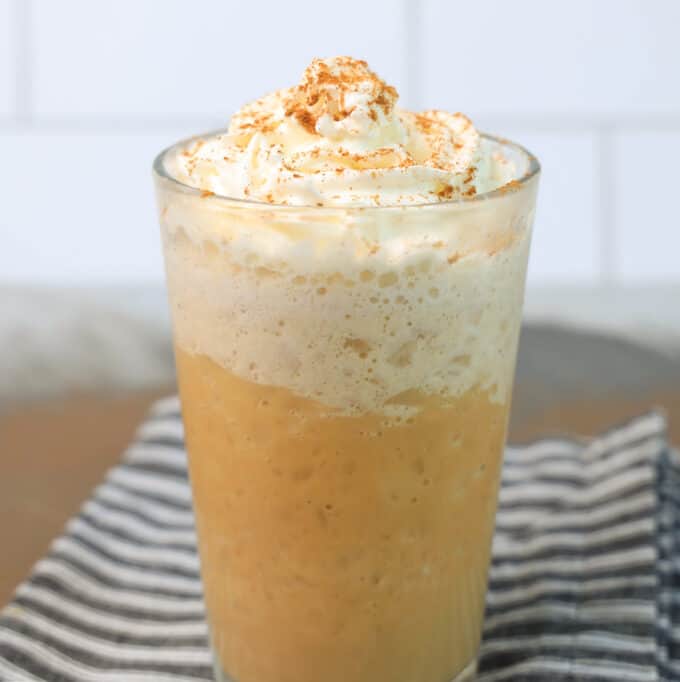 What is a Frappuccino?
A Frappuccino is a blended coffee drink that traditionally has a creamy base and usually either mocha or vanilla.
What makes a Keto Frappuccino?
To make a Frappuccino keto and low carb approved, simply swap out the milk for cream or almond milk (or other milk alternative) then use a sugar free sweetener or syrup. That is it!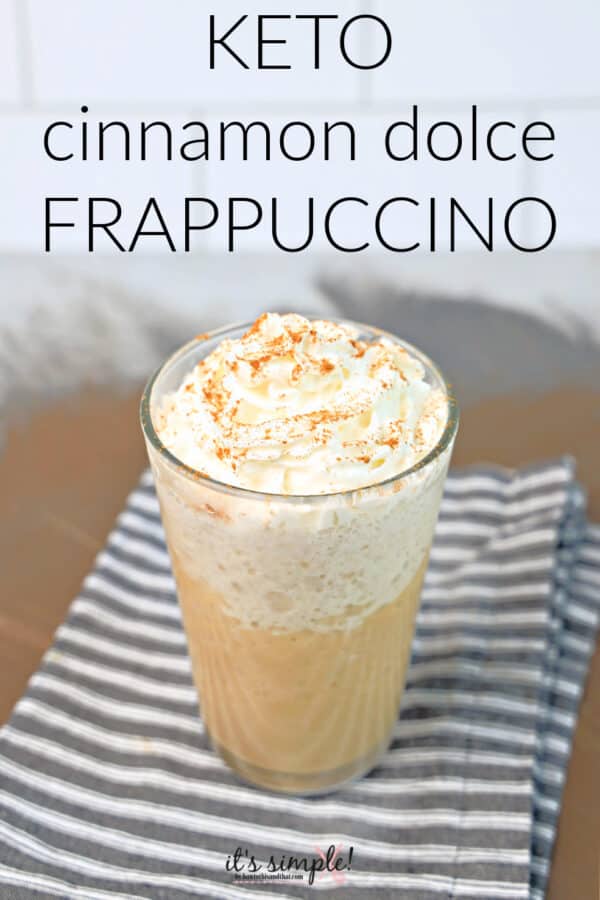 What is Cinnamon Dolce?
Cinnamon dolce is a term made popular by Starbucks. Dolce simply means "sweet" in Italian, so ultimately Cinnamon Dolce is just sweet cinnamon. This delectable flavor usually comes in the form of a flavored syrup for coffees, particularly lattes and frappuccinos. We chose to add sugar free caramel to amp up the dolce.
What is the difference between a Latte & Frappuccino?
Traditionally a Latte is made with milk, steamed if it is a hot version and espresso. A Frappuccino is typically a frozen, blended drink made with milk or cream and regular coffee. Latte's are not essentially keto or low carb as they are made with milk though they can be ordered with cream or a milk alternative. This keto frappuccino uses cream & almond milk. Adding the almond milk cuts back on the amount of calories and richness.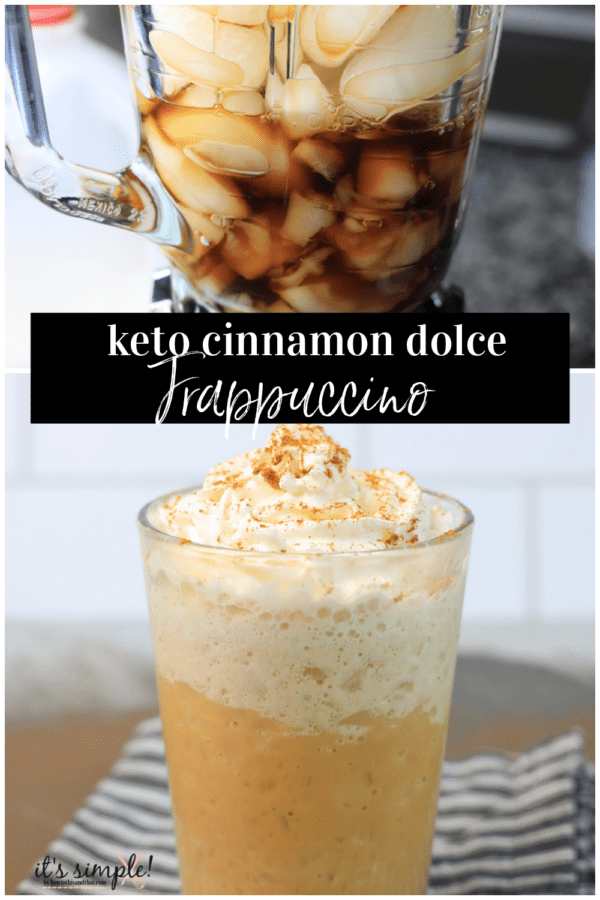 Try these other great keto drinks
Just starting out on keto? If you are, you may be experiencing what is called the keto flu.. This keto flu smoothie can help you feel better!
Though they aren't really a drink, these keto cheesecake shooters are sure to be a favorite!
Ordering Keto Starbucks
If you can't make your own at home It is very easy to order at Starbucks. Basically keto starbucks is any drink that does not have milk or sugar. Starbucks has a variety of different milk alternatives such as almond milk and sugar free flavors.
Making our Keto Frappuccino
This recipe is about as easy as they get. Simply grab your blender or bullet and favorite glasses, you are almost done. This keto cinnamon dolce frappuccino uses only a few indredients. Coffee, cream, almond milk and some sweeteners. Wait, and cinnamon of course! Look for the Torani sugar free caramel syrup in most any store or use Jordan's sugar free cinnamon dolce syrup to simplify things even more.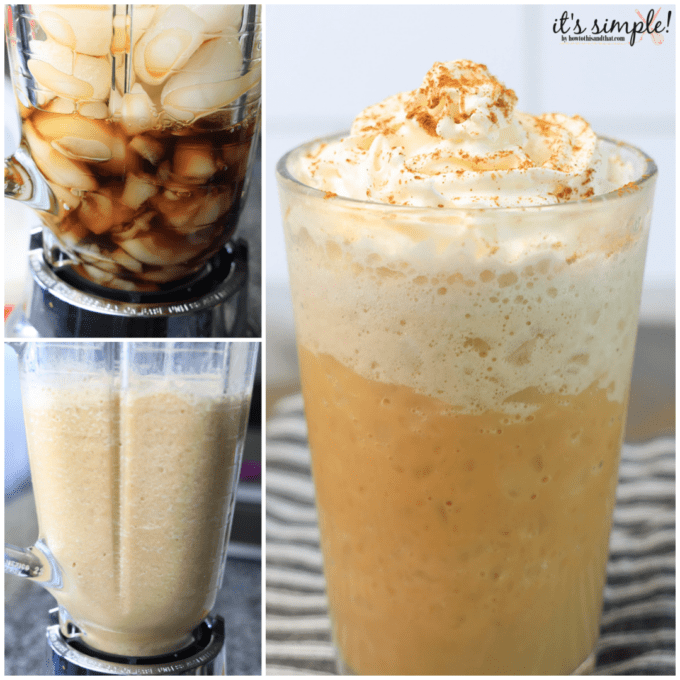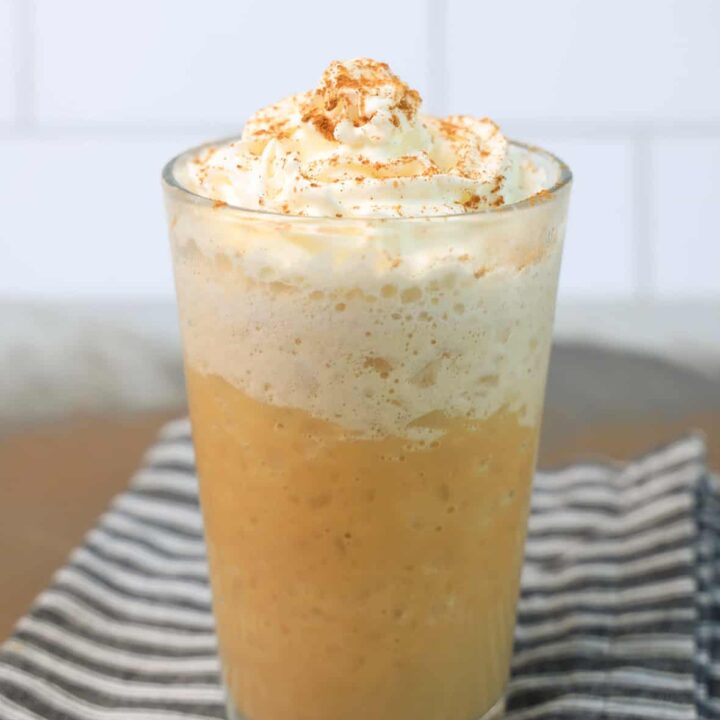 Keto Cinnamon Dolce Frappuccino
Our keto cinnamon dolce frappuccino is an easy frozen coffee drink to make at home that is so yummy it will have you thinking it is dessert!
Ingredients
2 cups fresh brewed coffee, chilled
½ cup unsweetened original almond milk
¼ cup whipping cream
1 tablespoon Torani Sugar free Caramel Syrup
1 teaspoon cinnamon, additional for sprinkling on top
2 tablespoon Brown Swerve (or regular sweetener of choice)
2-3 cups of ice
Instructions
Add all ingredients to a blender or bullet.
Blend until smooth
Top with whipped cream and cinnamon
Notes
Carb count may vary by app , this nutrition card does not recognize the Swerve & sugar free syrup.
Nutrition Information:
Yield:

2
Serving Size:

1
Amount Per Serving:
Calories:

189
Total Fat:

11g
Saturated Fat:

7g
Trans Fat:

0g
Carbohydrates:

3g
Net Carbohydrates:

2g
Fiber:

1g
Protein:

2g
Nutrition facts are auto- populated by the app for this recipe card, numbers may vary. For best results, input your exact brand ingredients into a recipe analyzer like Verywell or MyFitnessPal.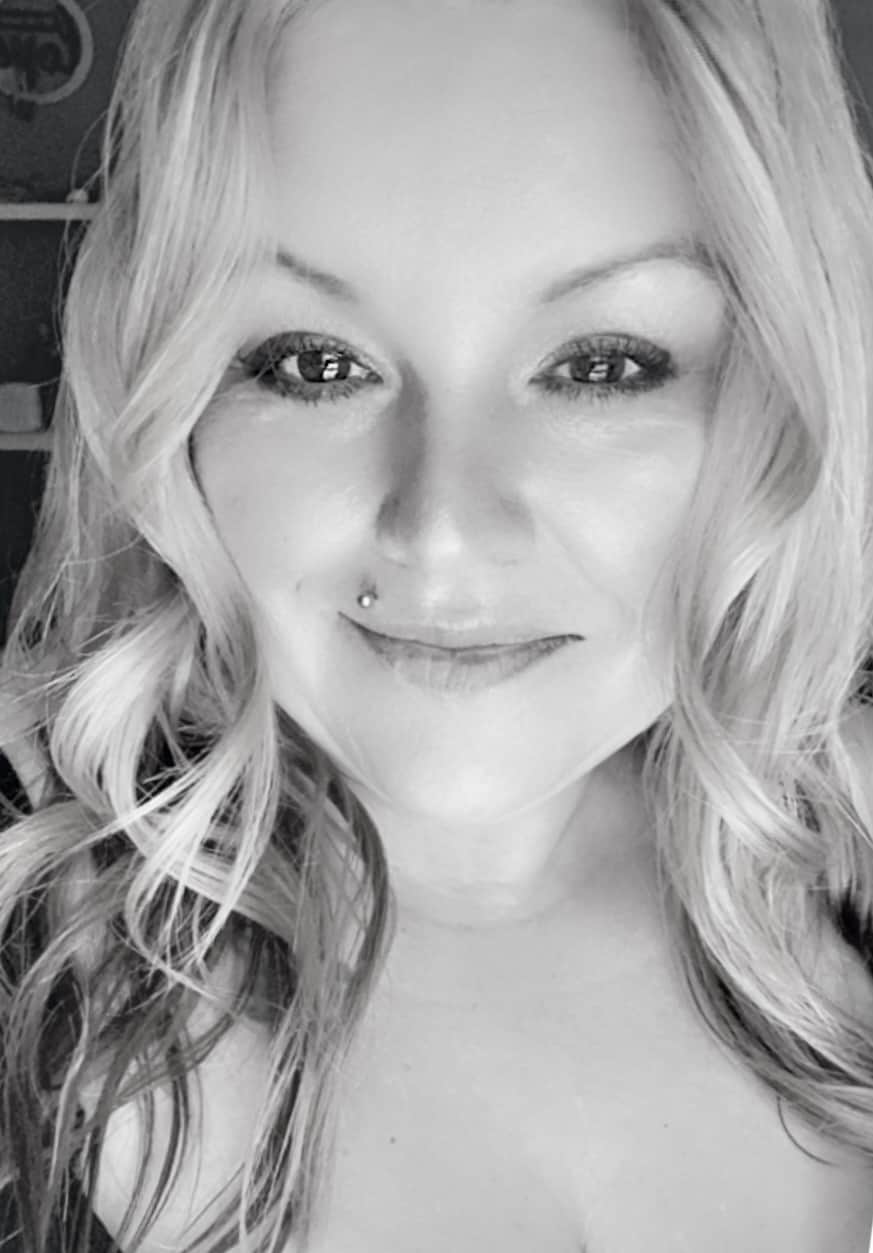 Owner & Lead Recipe Developer for It's Simple! since 2015, where you will find our best Family Favorites & Keto Low Carb Dishes with Helpful Cooking Tips & Hints in each post. Many Thanks for Stopping By, Enjoy!