Kick your keto flu symptoms super fast with this easy keto flu smoothie. Don't get dragged down anymore, start reaping one of the biggest benefits of keto- energy! This keto smoothie is tasty, but will also help you curb those keto flu pesky symptoms.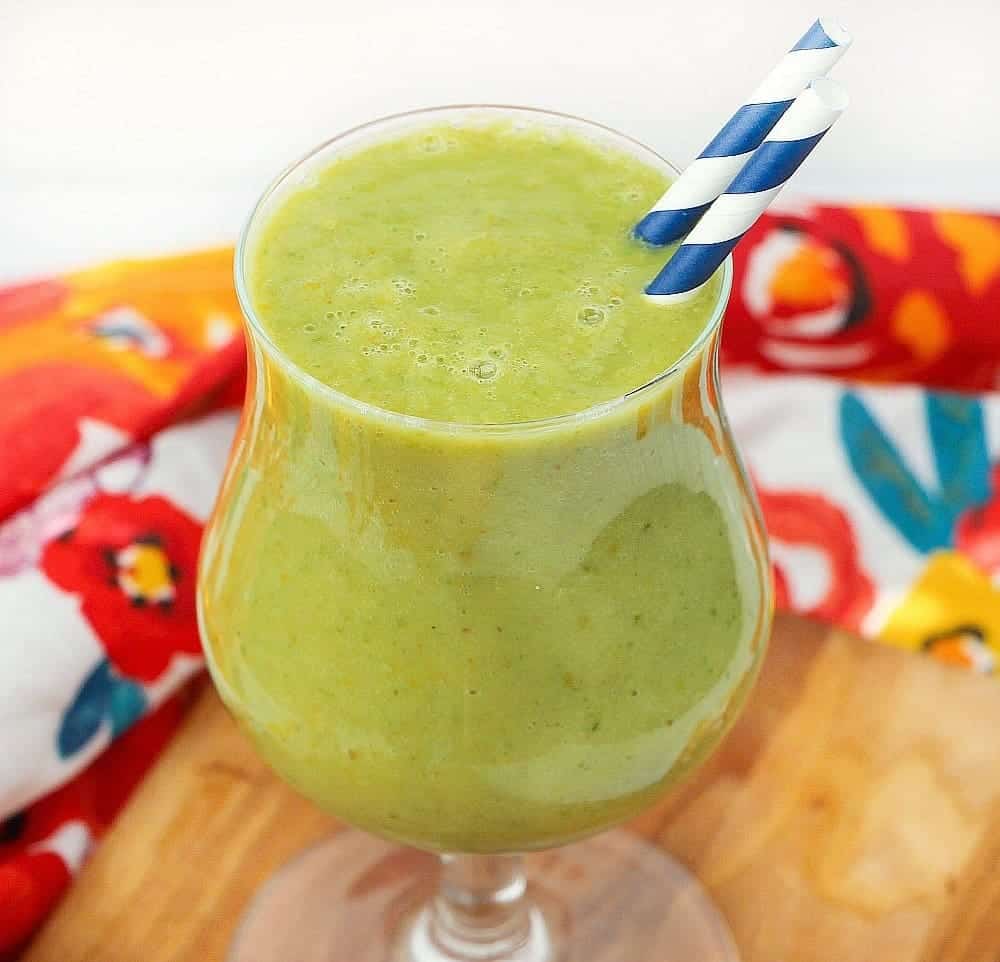 Keto Flu Smoothie
One of the biggest complaints about the keto way of eating that I hear is regarding something called the keto flu. The keto flu is something that occurs during the induction period of the keto "diet". Though it is something that doesn't happen to everyone, it does affect the vast majority of keto beginners.
Looking for more Keto Recipes
What Is Keto Flu
The keto flu usually comes with symptoms similar to the flu, hence the name. Fatigue, nausea, headaches, body aches and even a mild fever to name a few. These symptoms can last anywhere from 2 days to 2 weeks. Once the body is adapted and fully in ketosis the symptoms usually subside, with the exception of headaches. Headaches can last if your electrolytes aren't kept in order.
What Are the Symptoms of Keto Flu
Nausea or Vomiting
Headache
Constipation
Dizziness
Sugar Cravings
Diarrhea
Muscle Cramps
Weakness
And more
Keto Flu Cure
You can treat the keto flu and feel better quickly by making sure to drink lots of water, take a multivitamin and make sure you are getting plenty of sodium and magnesium, vital electrolytes needed when on the keto "diet". When the body is in ketosis it tends to flush sodium so if not taken supplementally, can cause you to feel let's be honest- like total crap.
For more on the keto flu- electrolyte imbalance
Ketogenic Diet Smoothie Recipe
This keto flu smoothie is designed to give you all the things your body needs during the induction phase and actually anytime you are eating the keto way. It is packed full of vitamins and nutrients your body needs in a simple, super easy to make a smoothie. Perfect for on the go, a quick breakfast or even before bed at night.
The body can become dehydrated overnight and it is common to wake up with a headache when in ketosis. Drinking this smoothie before bed as well as a glass of water can help avoid this. This is a great way to stay hydrated.
Making our keto flu smoothie
(full recipe card below)
Now, pay close attention cause this is a crazy complex simple recipe.
Gather all of your ingredients. Throw them in your blender. Mix! Done. Enjoy.
Will My Keto Smoothie Taste Salty Since I Add Salt
Note* The ingredients list includes Pink Himalayan Salt. Do not get scared about putting salt in a smoothie! The salt will enhance the flavors and give added sodium needed.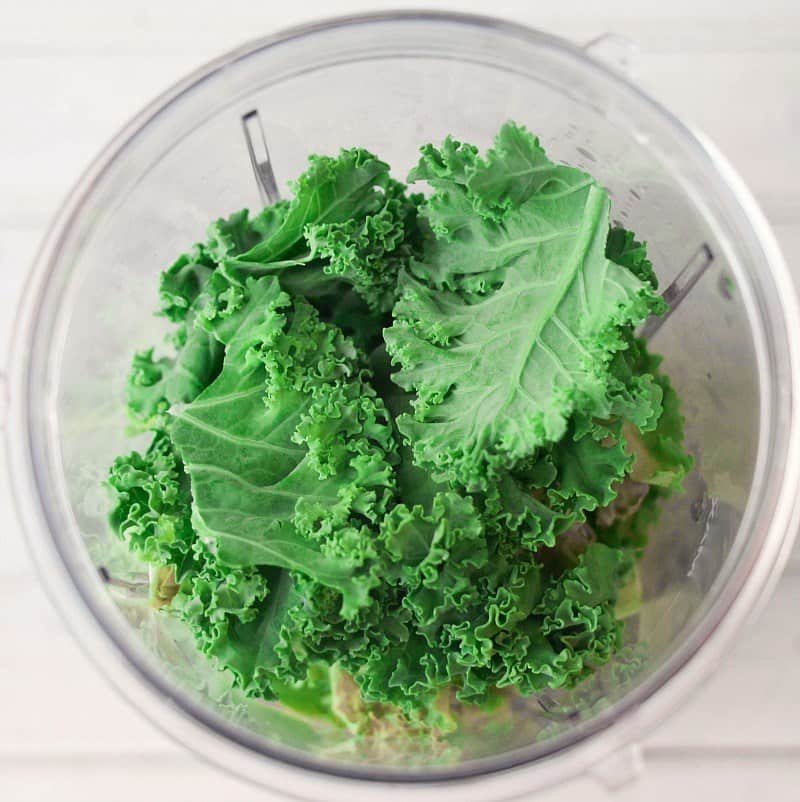 Can I Add Partially Frozen Ingredients To This Keto Smoothie
Also, because there are no frozen elements in this smoothie (all fresh), it won't be that cold. You can partially freeze ingredients ahead of time or pour over ice. I have also mixed this up and put the blender right in the freezer for about 15 minutes and then blended again.
Do You Leave On The Peel On The Cucumber
Yes, you will want to leave the peel on the cucumber to help pull even more nutrients out of the veggie. This is a hearty smoothie that is loaded with nutrients. It pairs nicely with the almond milk in this drink.
Can I Use Coconut Milk in Replace of Almond Milk
Yes, you sure can. If you are not a fan of almond milk you are welcome to swap to the coconut milk. It won't change the flavor too much since it was unsweetened almond milk in this recipe. You can still gain the nutrients your body needs for the keto flu side effects.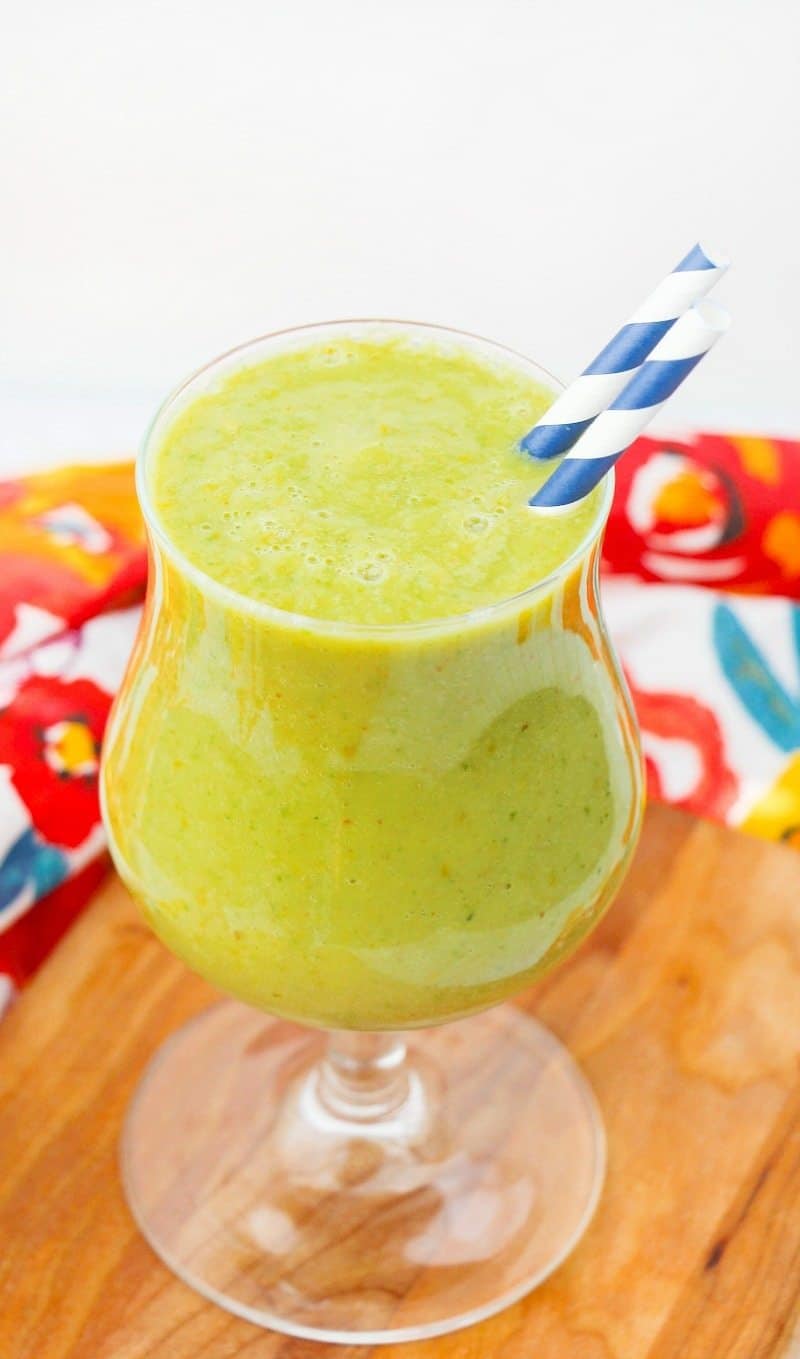 More of our amazing keto recipes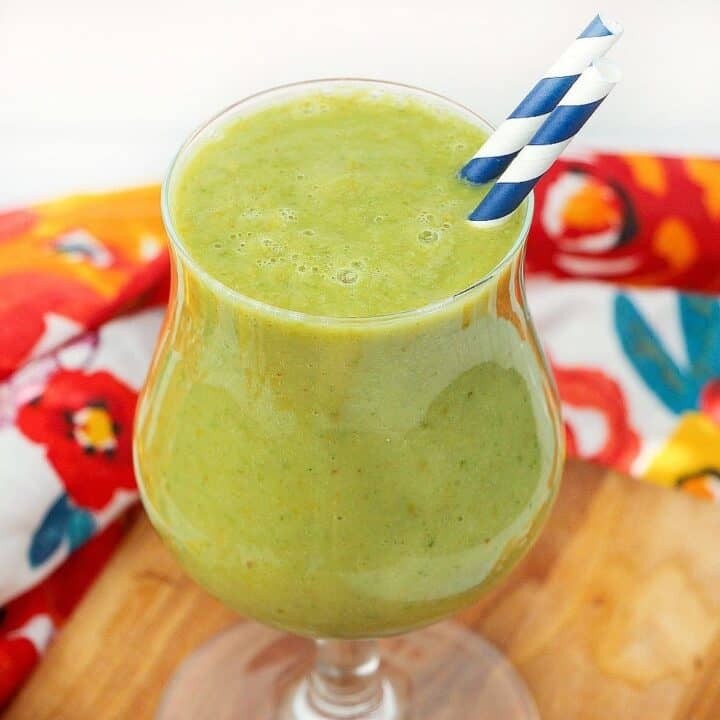 Keto Flu Smoothie
Kick the keto flu with this keto slu smoothie. Packed with vital nutrients and vitamins the body needs during and while entering ketosis. 
Ingredients
½ cup Kale
2 large Strawberries
50 grams Avocado
½ cup Cucumber, with peel
½ cup Unsweetened Almond Milk
1 teaspoon Stevia
1 teaspoon Vanilla Extract
½ teaspoon Pink Himalayan Salt
Instructions
Add all ingredients to a blender. Blend until smooth. Chill or pour over ice.
Nutrition Information:
Yield:

1
Amount Per Serving:
Calories:

140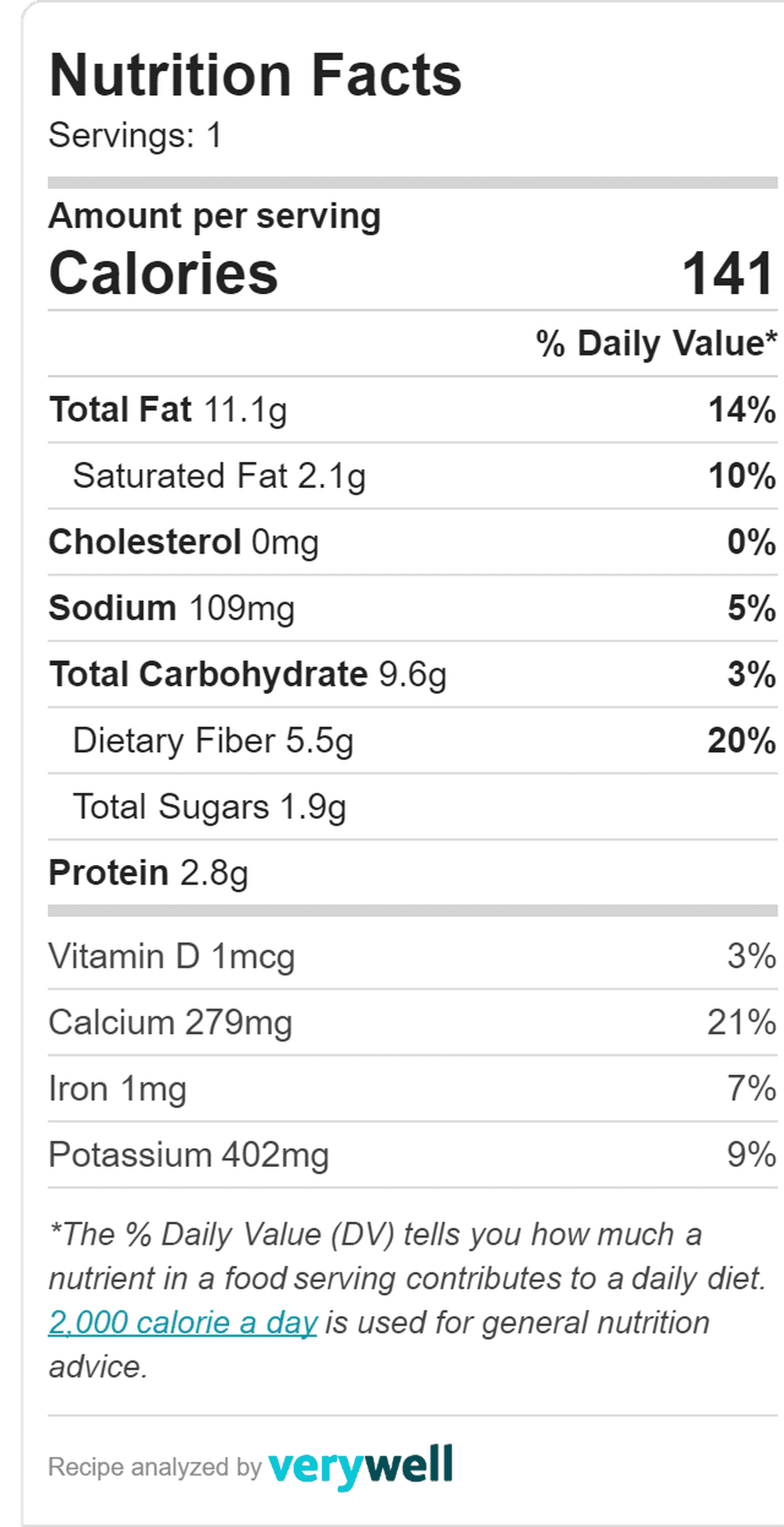 USE THE BUTTON BELOW TO PIN FOR LATER!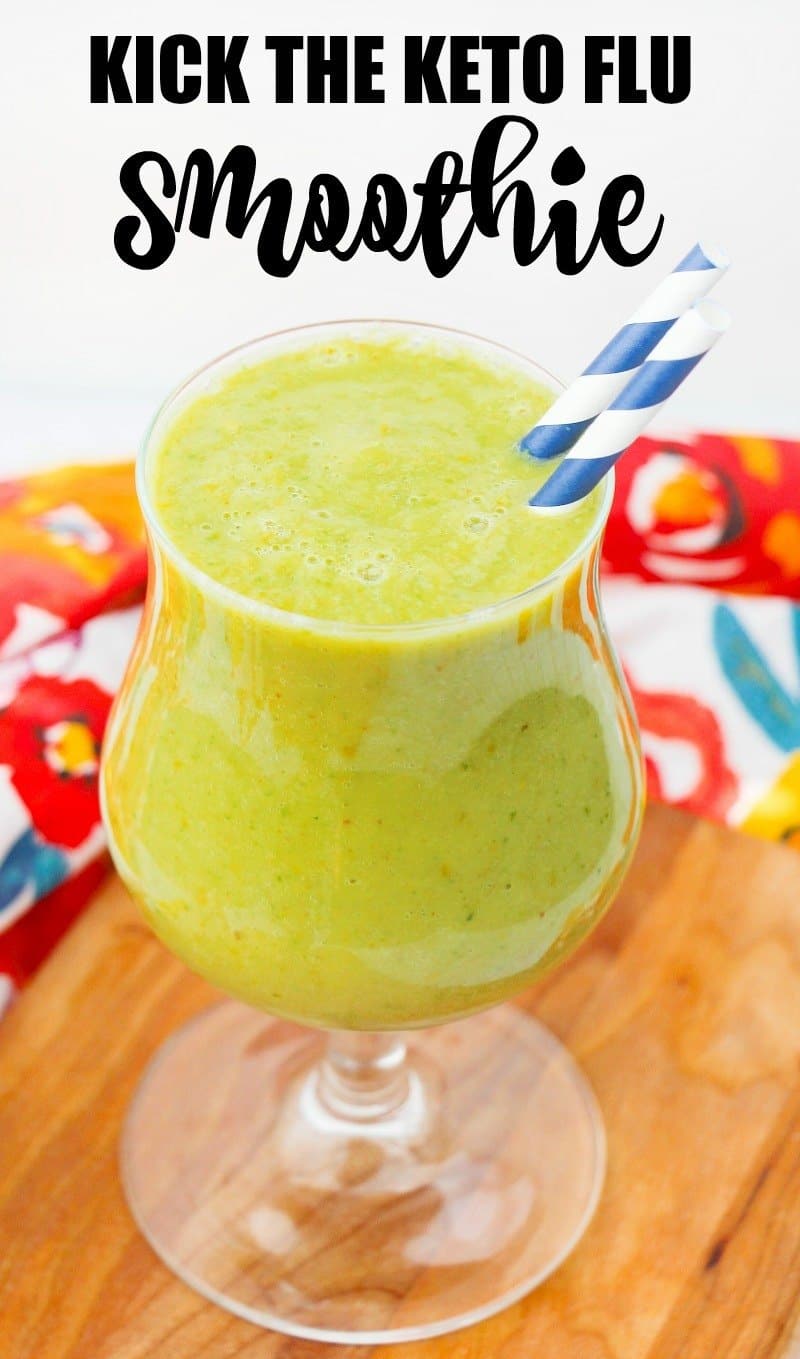 As you can see this is a super easy keto flu recipe. It is quick to make so you can just throw all your ingredients together and sip away for that tasty part of the day, but to also help protect you from the keto flu symptoms you might be experiencing.
Let me know what you think of this keto flu smoothie.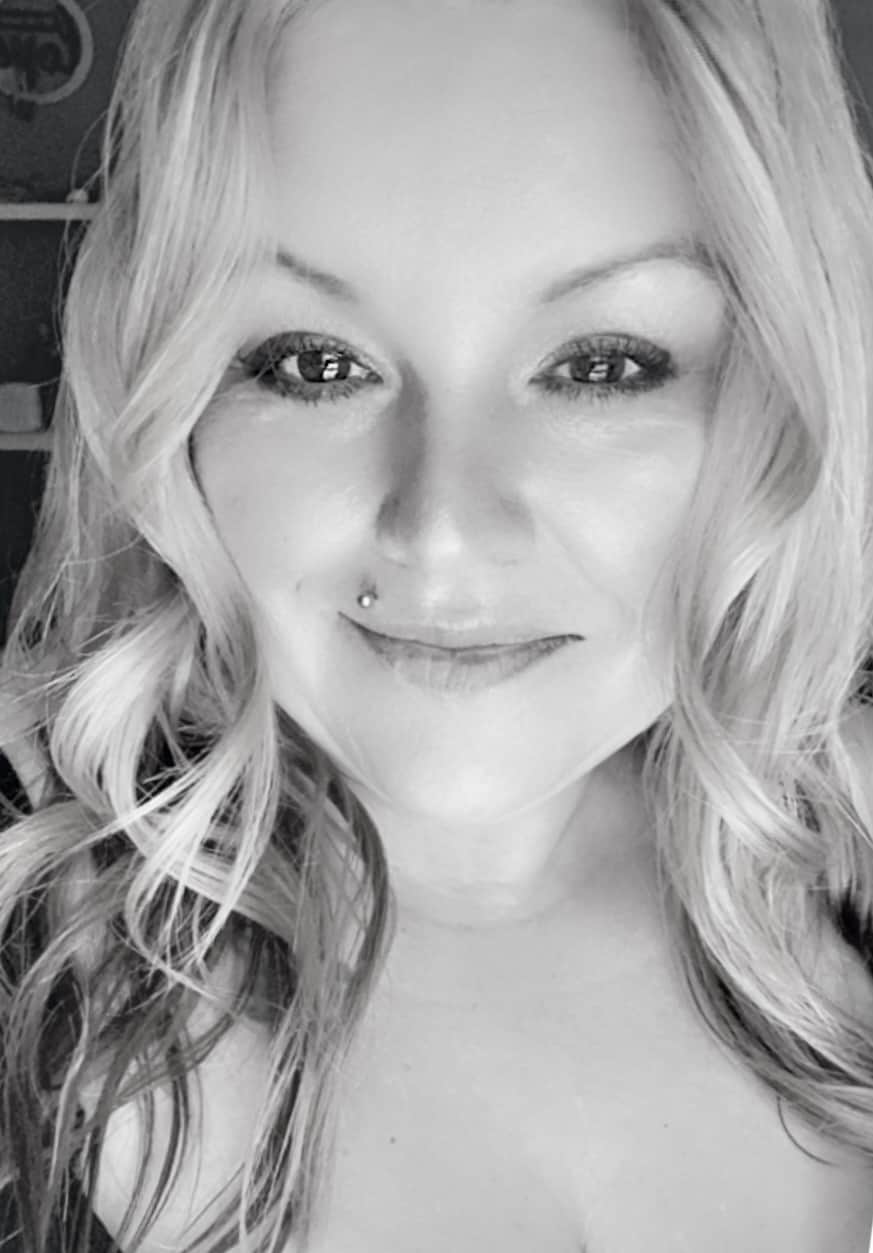 Owner & Lead Recipe Developer for It's Simple! since 2015, where you will find our best Family Favorites & Keto Low Carb Dishes with Helpful Cooking Tips & Hints in each post. Many Thanks for Stopping By, Enjoy!