This keto beef teriyaki is by far one of the easiest and most requested keto beef recipes we have made.

Family and friends ask for these keto steak skewers for all gatherings. The best part is the Keto Asian Marinade. Marinating your steak gives amazing flavor without adding extra carbs to your dish.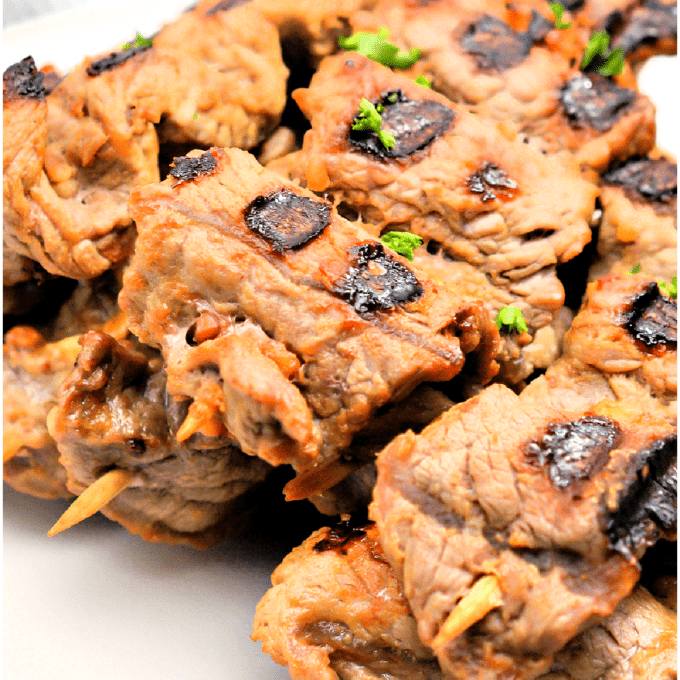 These marinated steak skewers are also easy enough to make that anyone can do it even if you're only cooking for one!

Find out how this Keto Asian Marinated Steak Skewers Recipe comes together in a few easy steps and takes advantage of some Asian flavors while staying keto-friendly.
Why You'll Love Our Keto Beef Teriyaki
Minimal ingredients: you can have these delicious steak skewers whipped up in no time with under ten ingredients!
Great Meal Prep: There are so many ways to serve this keto beef teriyaki AND it holds in the refrigerator very well.
Perfect Party Food: Anything on a skewer makes a fantastic keto party food appetizer!
Keto-Friendly: All of these ingredients are keto-friendly and will help you stay on track with your diet.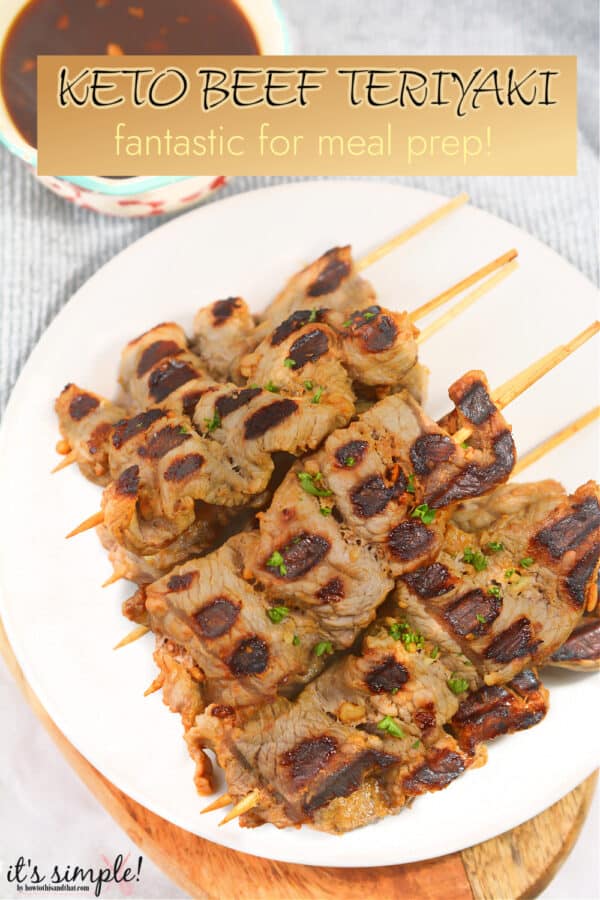 What to Serve With Easy Keto Beef Recipes
Grilled Zucchini
Roasted asparagus
Grilled Eggplant
Simple salad with homemade dressing
Mashed Cauliflower
Riced Cauliflower
Roasted cauliflower & brussels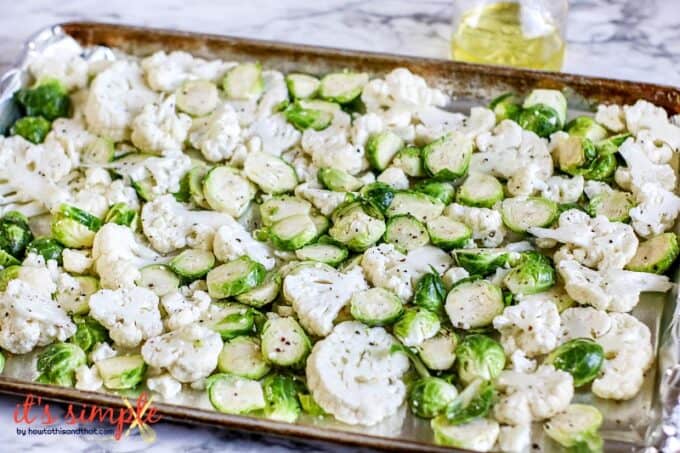 Desserts to Serve After Eating Keto Steak Skewers
Keto Vanilla pudding
Keto Dark chocolate crème brûlée
Strawberries and sugar free whipped cream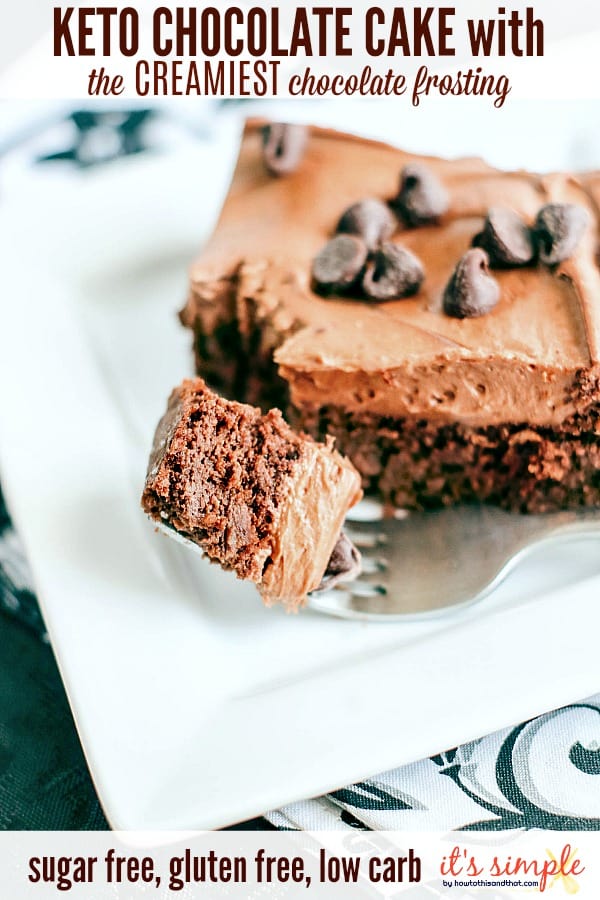 Skewering the steak for keto beef teriyaki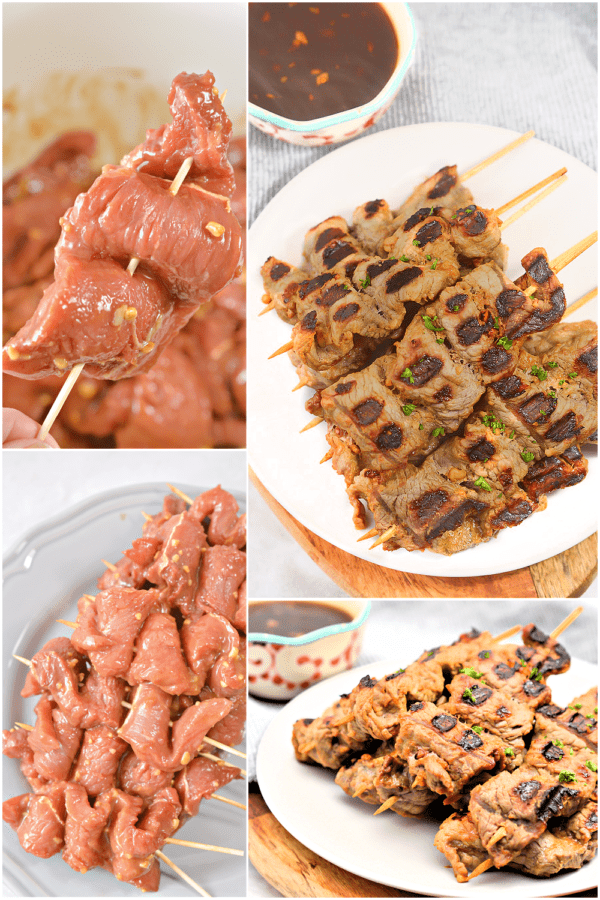 What steak is best for skewers?
Sirloin steak tips or strips is a great steak for keto beef skewers because it is already tender before marinating. Sirloin is also quite lean and budget-friendly. If you can't find a good cut of sirloin, though, you could try flat iron, strip steak, or tenderloin.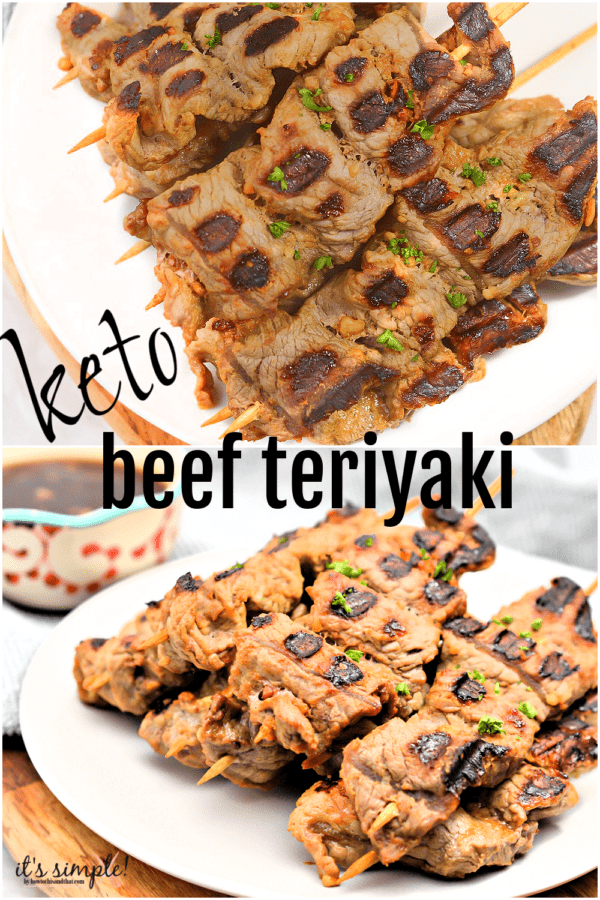 How long should a steak be marinated for?
It is usually recommended to marinate meat for thirty minutes to eight hours. If you marinate any longer than eight hours, your marinade may start to break down the proteins in the steak and make them mushy. For this particular keto steak recipe we recommend marinating for 1 hour.
Is soy sauce keto?
The short answer here is yes. However, when it comes to soy there is always a debate. The fact is, soy sauce is low in carbs and can fit into a ketogenic lifestyle should you choose to add it. If you decide not to use it there is alternatives such as Coconut Aminos.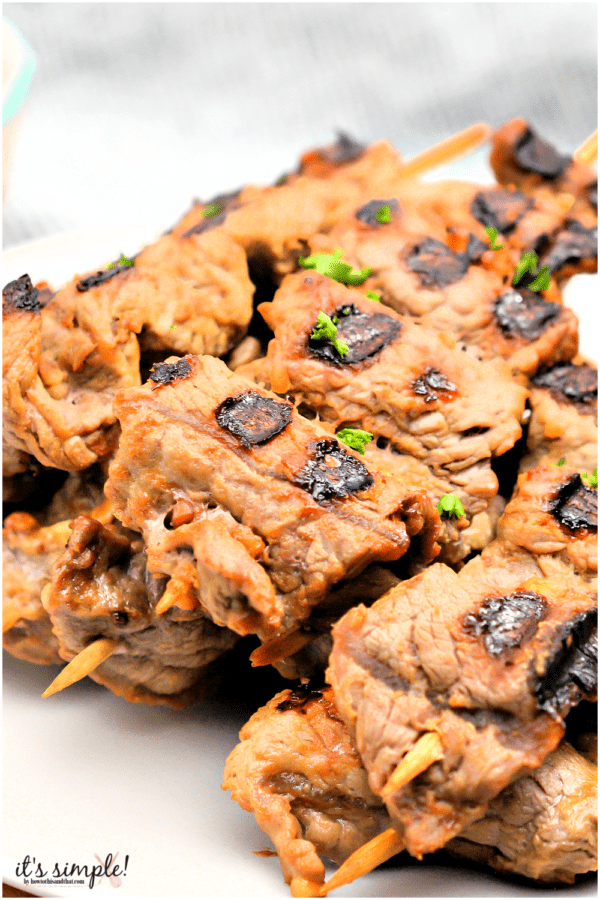 Is Teriyaki Sauce Keto?
Whether teriyaki sauce is keto or not really depends on which product you purchase. On average a serving of basic teriyaki sauce has 4g of carbs. If that fits your keto day, great! If you think the sugar content is too high, there are many sugar free options as well as easy homemade versions. The bottom line- teriyaki sauce can be keto friendly just like soy, but there is always going to be a debate.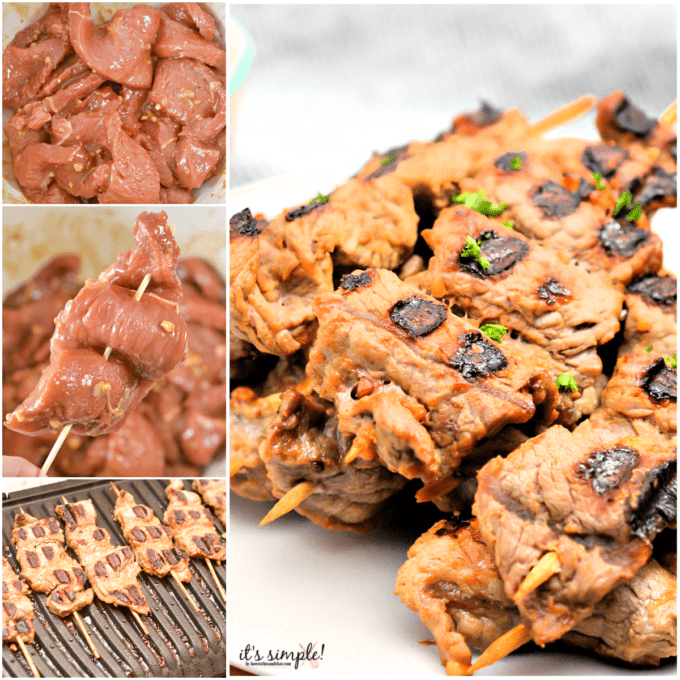 Making These Delicious Keto Beef Teriyaki Skewers
First you will want to get your wooden skewers soaking in water, especially if you will be grilling them over a flame. Take care when grilling the keto beef skewers as this is not always fool proof and I always recommend using metal skewers.
Gather all your ingredients, cut the steak, place it in the bowl to marinate. Come back in one hour and skewer the meat.
How to Skewer Steak for Beef Teriyaki
Hold the slice of steak flat in the palm of your hand. Carefully start at one end of the steak with the skewer pushing up through, work the steak strip down the skewer.

Push the skewer down through, then back up through again, repeating until it is fully skewered. Use your fingers to flatten/spread the meat flat on the skewer. Full recipe card for our keto beef skewers below! Enjoy!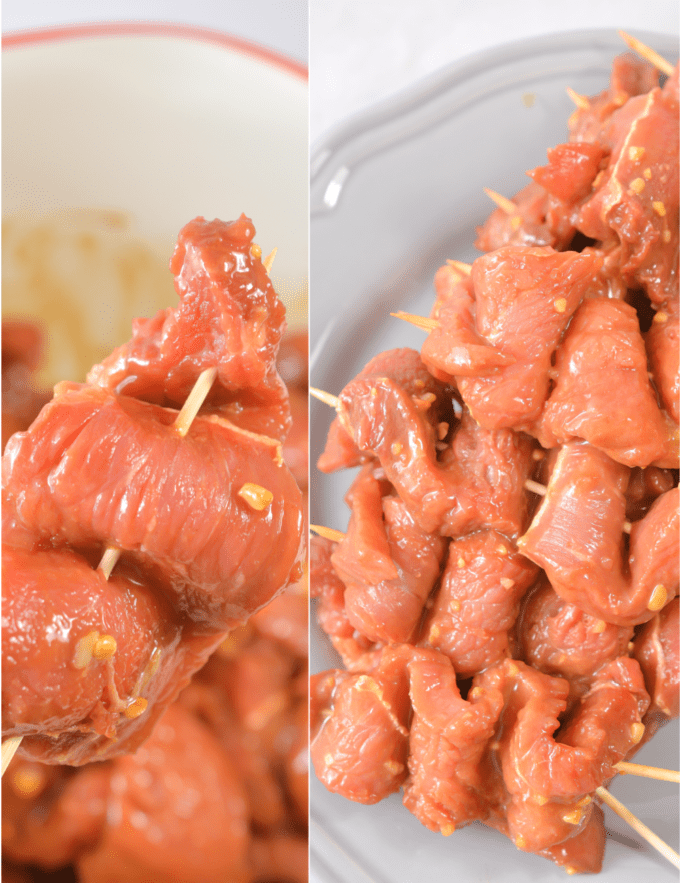 More Amazing Keto Dinner Ideas
Philly Steak & Cheese pockets- an easy recipe that uses fathead dough like soft buttery little pockets to hold your yummy cheese and steak.
Low Carb Beef & Broccoli - another delicious Chinese dish to make at home
Keto Chili Dog Casserole- one of our top performing recipes because it combines all time favorites in a crazy delicious keto comfort food kinda way!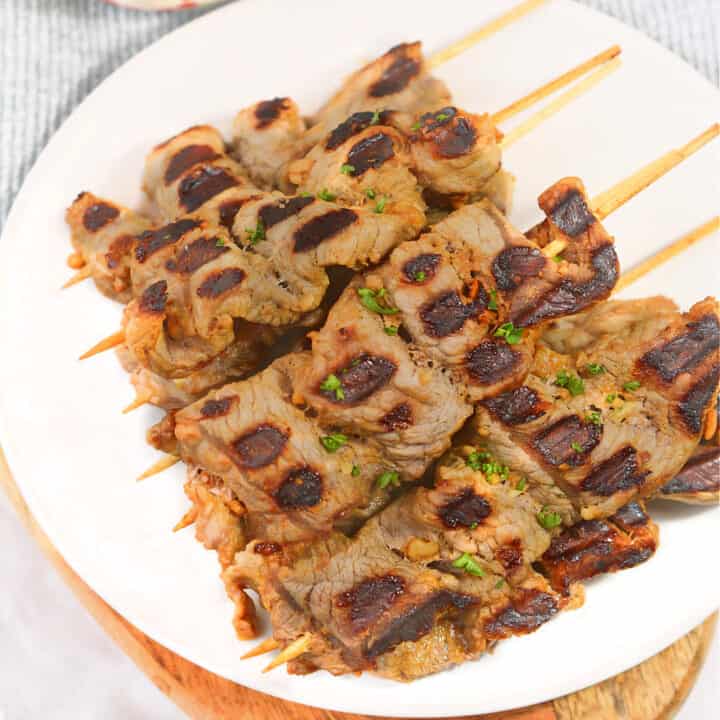 Keto Beef Teriyaki
Additional Time:
1 hour
5 minutes
Total Time:
1 hour
40 minutes
These super simple keto beef teriyaki skewers are a great way to get your Chinese food fix! They also make a fantastic meal prep dish or keep them in mind for holiday appetizers!
Ingredients
1.5 lb sirloin steak
3 tablespoon sugar free teriyaki sauce
2 tablespoon Soy sauce
2 tablespoon brown sugar substitute
¼ cup Olive oil
2 teaspoon Minced garlic
1 tablespoon fresh Ginger
½ cup beef broth
Squeeze of fresh lemon juice
Wooden skewers (soaked) or Metal
Instructions
Place wooden skewers in water to soak.
Cut the steaks into thin strips.
In a mixing bowl, whisk together the remaining ingredients.
Add the steak to the bowl, toss to coat, and marinate in the fridge for at least an hour.
Preheat an indoor or outdoor grill.
Thread the steak strips onto wooden skewers, and grill on both sides evenly until done to your liking. Allow to rest 5 minutes.
Tastes delicious Served with cauliflower rice with fresh grated ginger & green onions OR broccoli!
Nutrition Information:
Yield:

6
Serving Size:

2- 3 skewers
Amount Per Serving:
Calories:

412
Total Fat:

25g
Trans Fat:

0g
Carbohydrates:

3g
Net Carbohydrates:

2g
Fiber:

0g
Sugar:

11g
Protein:

32g
Nutrition facts are auto- populated by the app for this recipe card, numbers may vary. For best results, input your exact brand ingredients into a recipe analyzer like Verywell or MyFitnessPal.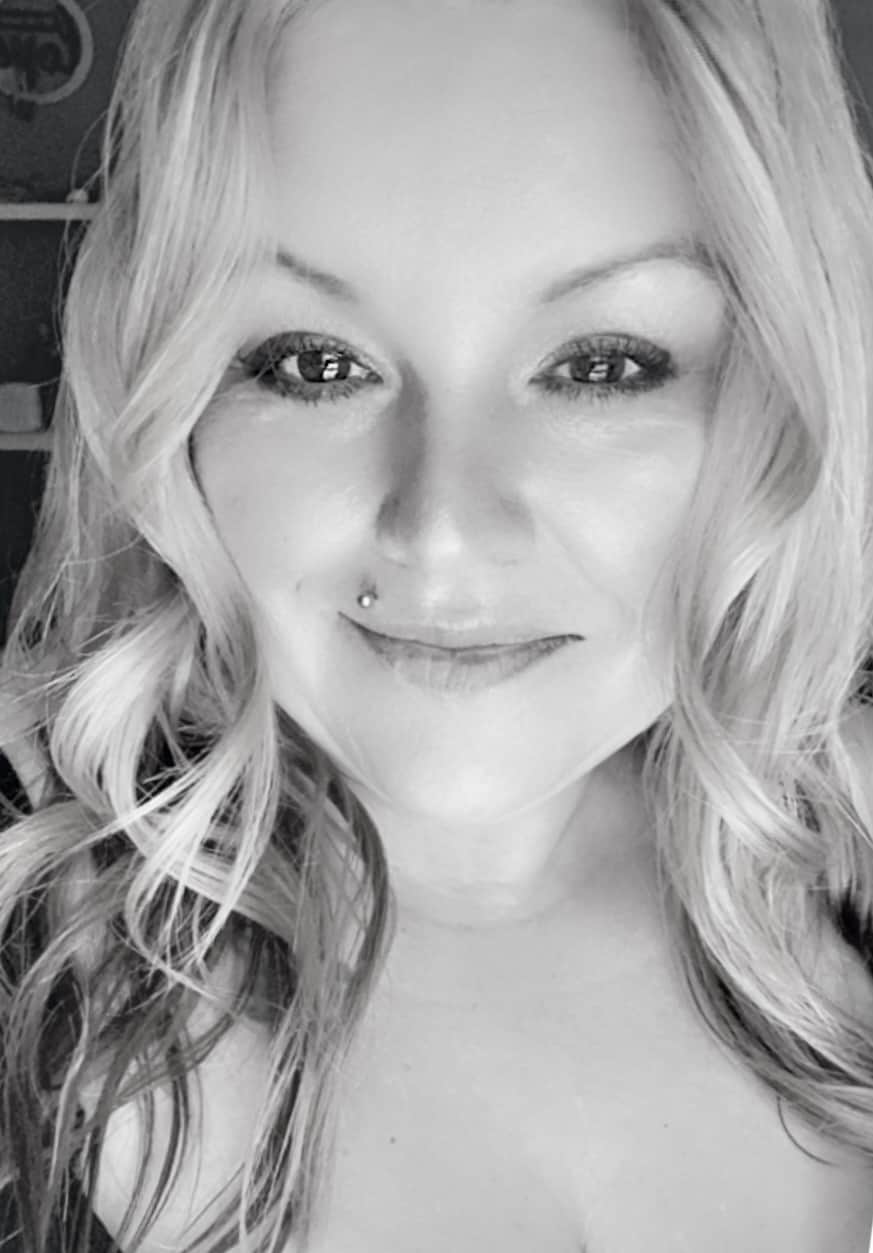 Owner & Lead Recipe Developer for It's Simple! since 2015, where you will find our best Family Favorites & Keto Low Carb Dishes with Helpful Cooking Tips & Hints in each post. Many Thanks for Stopping By, Enjoy!