Save to PINTEREST- Simply HOVER over ANY image & look for the SAVE button in the top left corner.
Keto Chocolate Cake with a rich chocolate cream cheese frosting is everything you've wished for in a low carb dessert, and more! This easy to follow recipe uses almond flour, unsweetened cocoa, and monk fruit sweetener to give you the perfect low carb chocolate cake to feed your cravings. The addition of cream cheese into this keto chocolate frosting is what takes it over the top.
Keto Chocolate Cake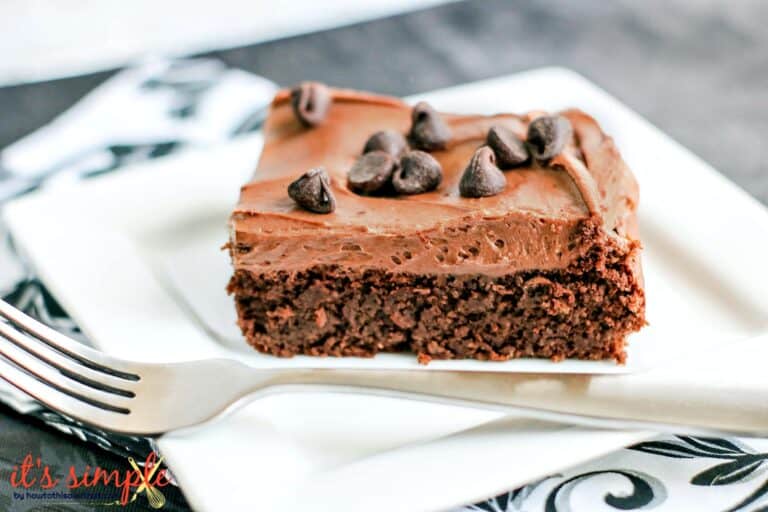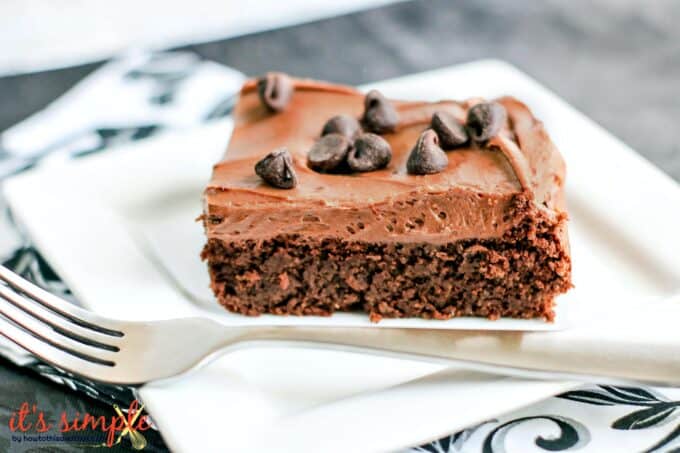 Cake sounds like something that should be off-limits if you are following a keto or low-carb diet. This recipe makes that no longer an issue! Our keto chocolate cake with approved keto chocolate frosting is a death by chocolate dessert that will help keep you on track.
Following a keto diet means you need to account for the carbs in your diet. Every person has a unique set of macros, but most following a strict keto diet will aim to eat fewer than 30 grams of carbohydrates per day, with many focused on less than 20.
Thankfully, this crowd-pleasing low carb chocolate cake is easy to fit into your macros, no matter how strict you may be!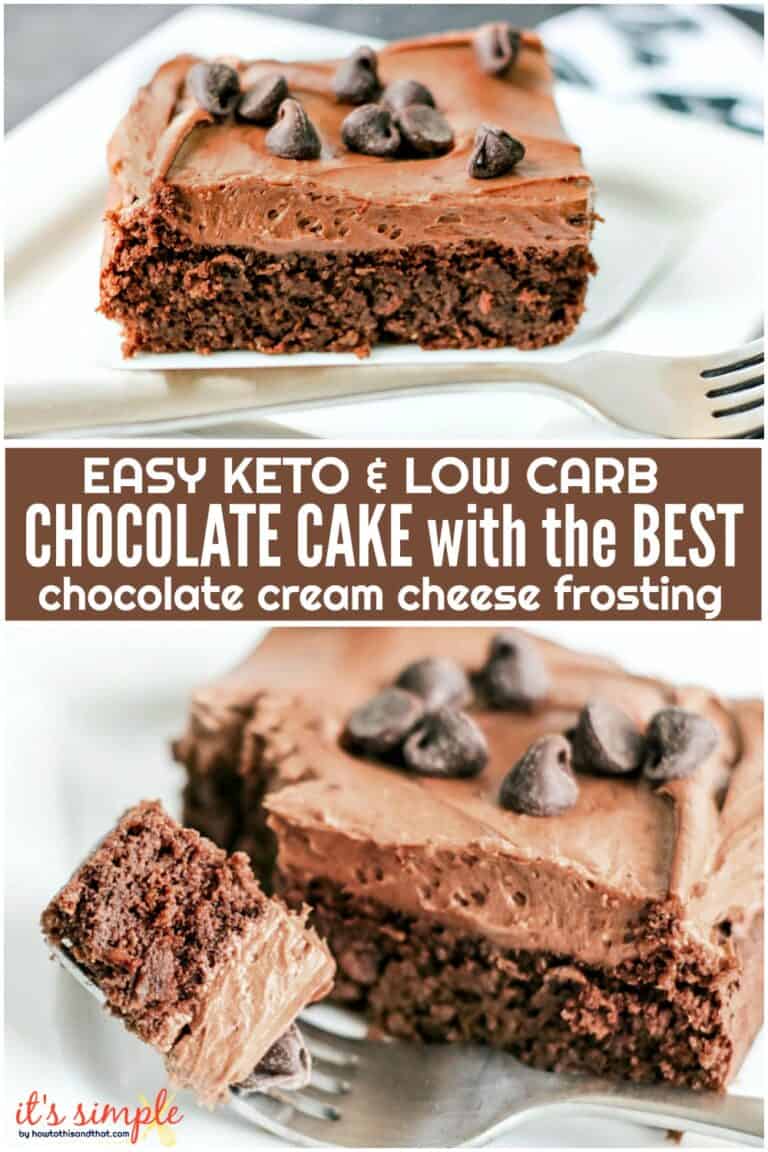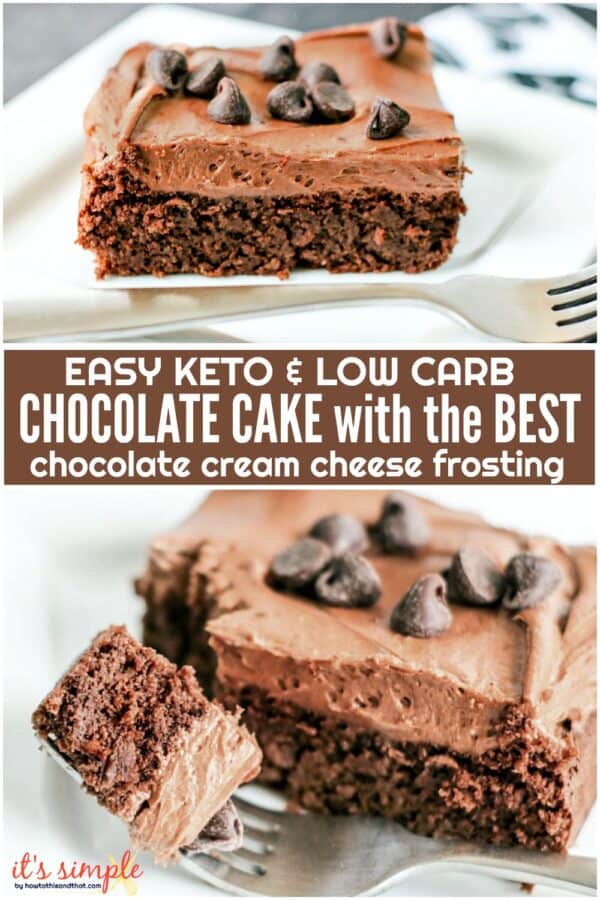 What Makes This Low Carb Chocolate Cake Chocolately?
Unsweetened cocoa powder is a keto-friendly zero carb option to add that chocolate goodness to any recipe. The combination of it with sweeteners that are keto-approved gives you that rich chocolate you are craving.
Other options are sugar-free chocolate chips and syrups, or some dark chocolates that have no added sugars. Always make sure to check the ingredients lists to find the best for your diet needs and macros.
Lily's chocolates have several excellent sugar-free chocolate chips and bar options that work well in recipes or for a sweet treat.
What Flour is Used in Keto Diet?
For this recipe, I have used almond flour. It's a great choice that adapts easily to most recipes. Some find it a bit denser when used in recipes, but I have found when done correctly, it's a perfect substitute.
Other common keto-friendly flours are coconut flour, psyllium husk, ground flax, or almond meal. You can also readily find keto-friendly baking mix blends that are 1:1 with other flours. Our Keto Chocolate Cake just uses simple almond flour.
I highly recommend trying a variety of flour substitutes in small batches until you find the one you prefer. Just because I prefer one doesn't mean that it will suit your preferences. Each one gives a slightly different texture and flavor, so it is well worth testing before deciding your favorite.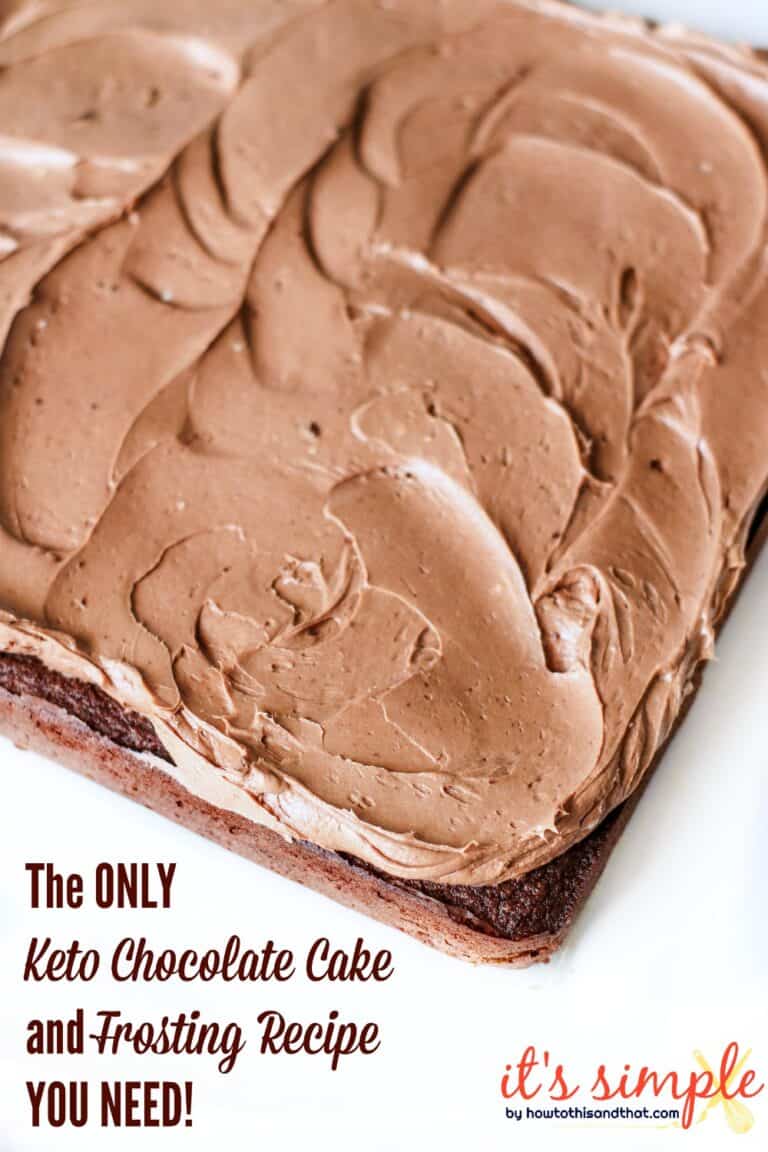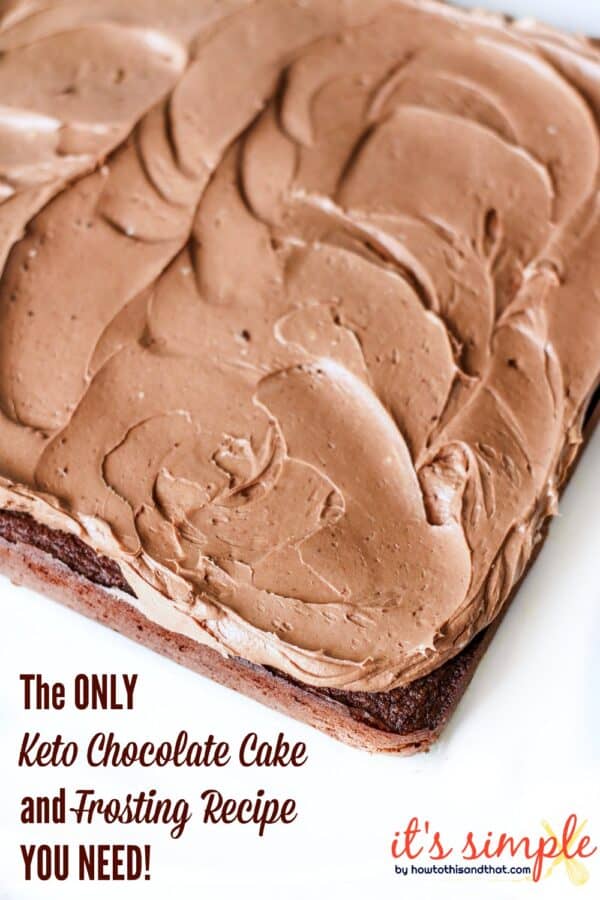 What Kind of Sweetener Works for Keto Chocolate Cake?
I personally prefer the results of cooking with a monk fruit sweetener. It is readily available, affordable, and doesn't leave an after taste or cause stomach upset like some others have in the past.
Other sweeteners that are popular for a keto or low-carb diet:
Xylitol (may cause upset stomach)
Popular brand names for sweeteners I prefer are Swerve and Lakanto.
What's The Best Keto Icing for Chocolate Cake?
This cake is delicious enough that you really don't have to have frosting, but I love this rich cream cheese option. It really complements the recipe.
When making keto chocolate cake and other treats, you'll want to play with different recipes to find your go-to frosting. This recipe is great because of the rich cream cheese masks any taste or texture issue from the sweetener.
Some other frosting options:
Melted sugar-free chocolate.
Sugar-free buttercream using butter and powdered Erythritol.
The peanut butter filling from my chocolate peanut butter whoopie pie recipe.
Whipped cream.
More Keto Dessert Ideas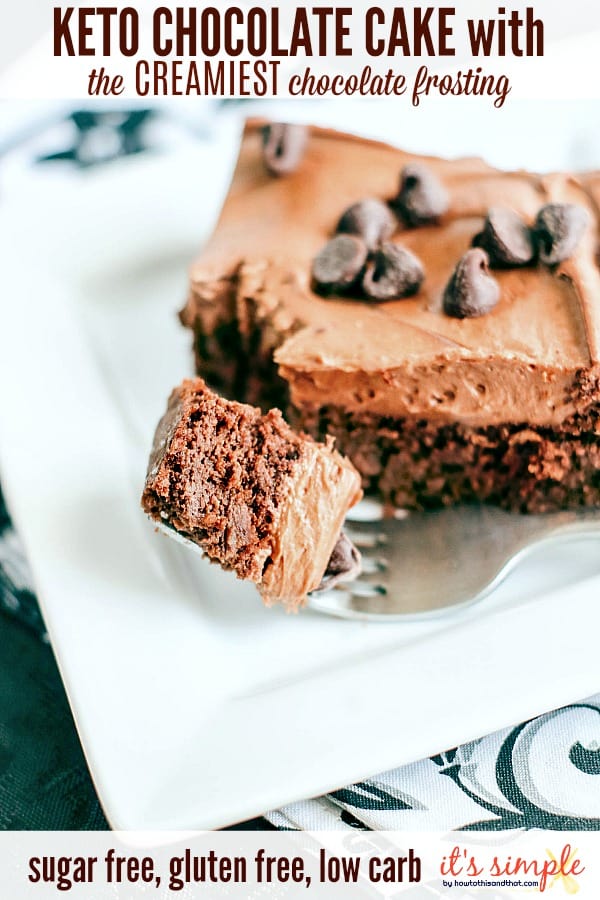 Be sure to LIKE or FOLLOW us on Facebook, just click the Simple Keto Recipes Image Below.
Try LAKANTO Sweeteners & Products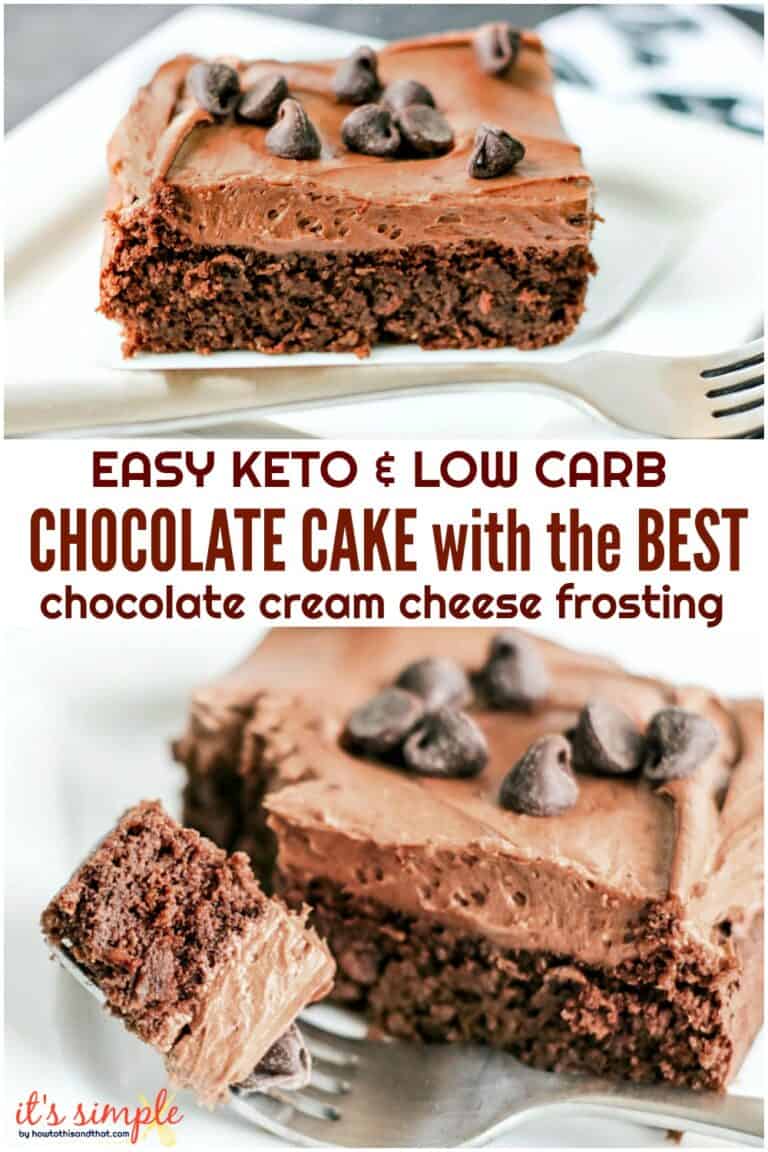 Making our Easy Cake Recipe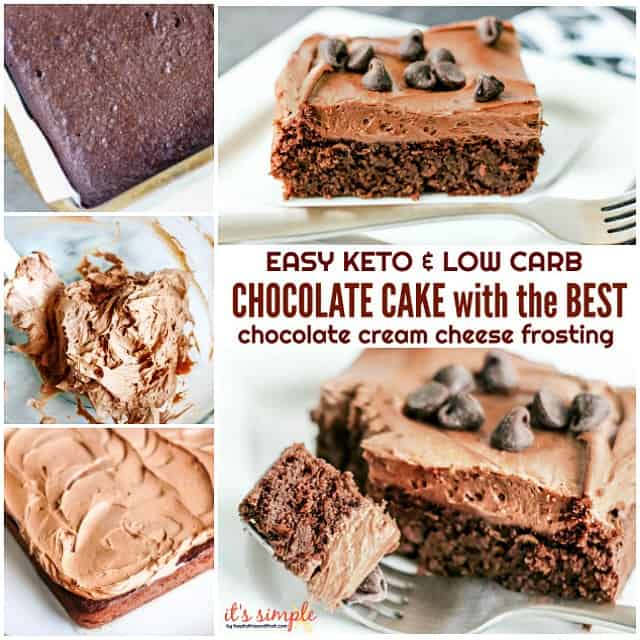 This post may contain affiliate or paid links. See our full disclosure at the bottom of this page for more information. ............................................................................................................................................................