How To Make The Easiest Tie Dyed Easter Bunny Cake
No Special Pan. No Special decorating tools. No need to be "cake savvy" for this one!
I am by no means, at all, a cake maker. I am the person who can not remove a cake from the pan without it sticking, has a lop sided layer cake,  gets crumbs all in their frosting,  it is usually a horror show.  So , to attempt this bunny cake completely scared me. I got the idea from a paper plate craft project my daughter was doing and thought " that would be such a cute cake".  I also then thought to myself "ya right, for someone who can actually make cakes".
This one was so much different though. It was SO easy!  At first glance, kinda scary if you are like me. Then, when you look at how it is put together and realize you can hide imperfections with coconut it's like yee ha,  I CAN do this.  My daughter could have made this by herself, it is that easy.
Here is how : 
1. Bake a Duncan Hines White Cake according to package directions.  NOTE*  This cake is pastel tie dyed,  Visit this link to learn How To Tie Dye A Cake first ( link opens in a new window so you will not lose your place here).  Or you can just make a white cake.
Use 2 -   8 or 9 inch round pans. Let the cake cool completely before working with it.
2. Place one round on your working surface.   Cut the second round into ears and a bow tie according to the picture below.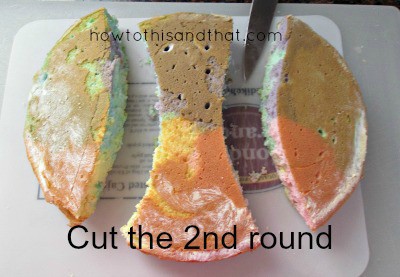 3.  Place the ears and bow tie around the head of the cake like below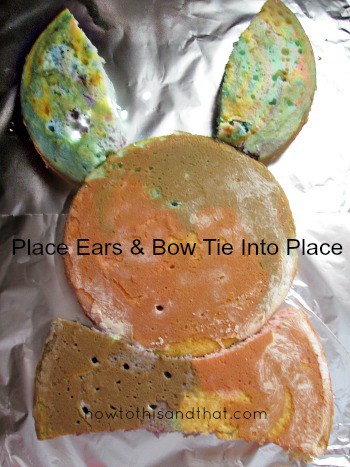 4. Frost with white frosting.   Be careful around the cut edges, this is where you will get the most crumbs.
5. Cover the head and ear areas with coconut.
6. Use sprinkles for the inner ear,  decorate the face and bow tie as desired. We piped colored frosting, but you can use candy, maybe licorice for whiskers.
7.  To color some coconut for garnish just use a few drops of food coloring, mix in a bowl.
TOTAL COST :  $6 !   ( cake mix, frosting and candy)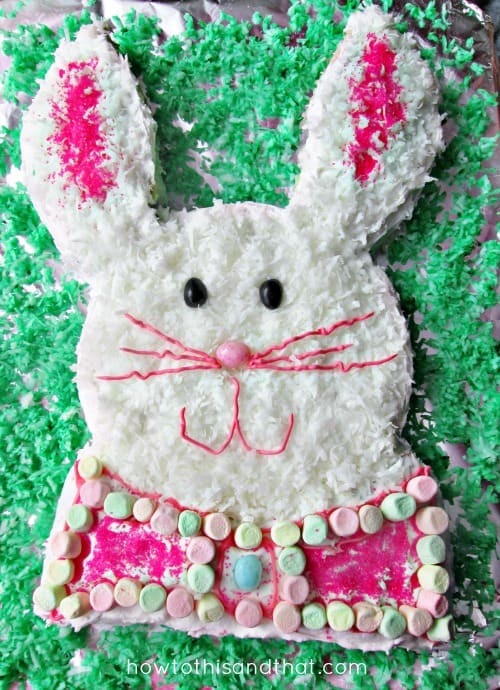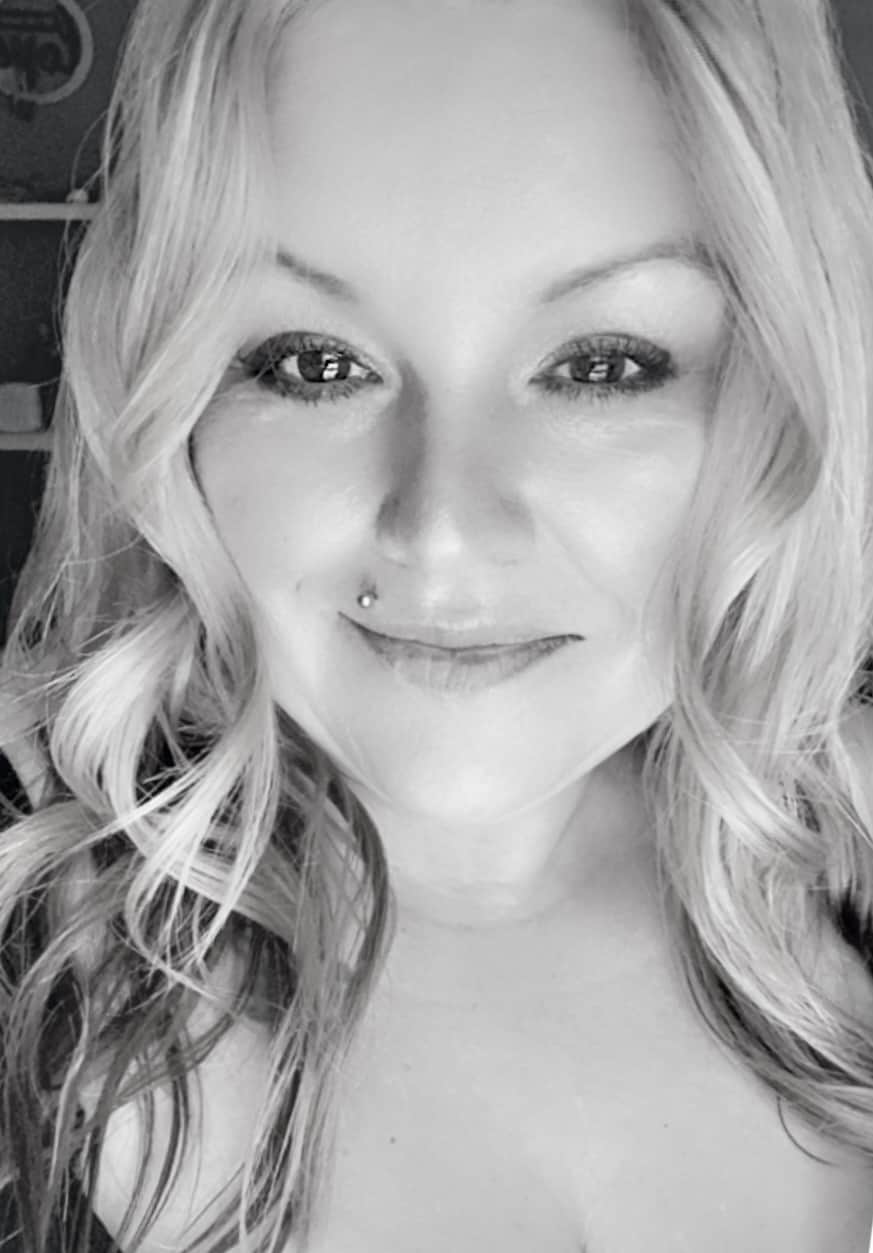 Owner & Lead Recipe Developer for It's Simple! since 2015, where you will find our best Family Favorites & Keto Low Carb Dishes with Helpful Cooking Tips & Hints in each post. Many Thanks for Stopping By, Enjoy!