Our chocolate peanut butter skillet cookie is made in a cast iron skillet to give super crispy, buttery edges and an ooey gooey center! You won't even know it is a low carb version.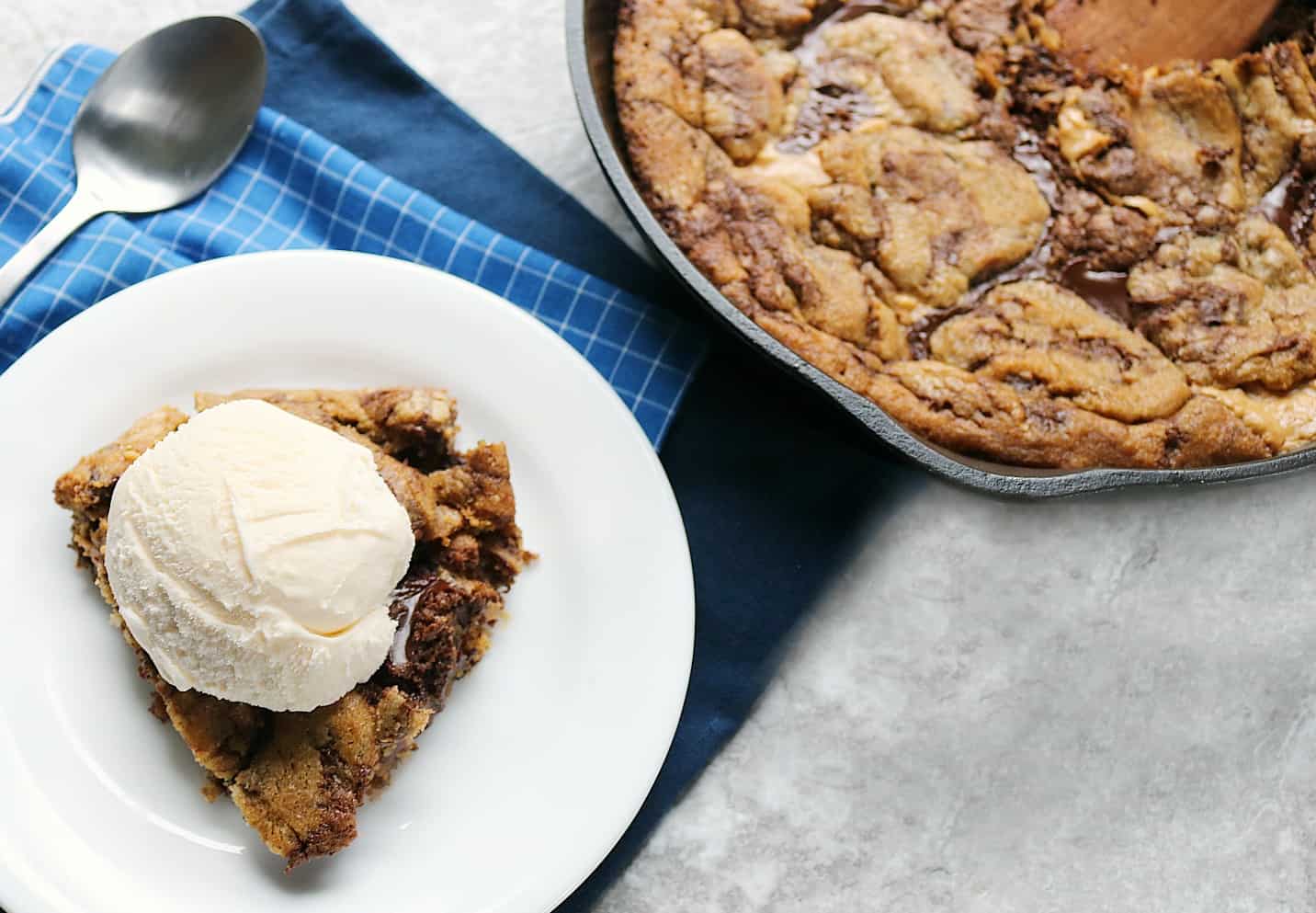 Low Carb Skillet Cookie
Stuffed with a yummy center!
I'm not gonna lie, it took A LOT of work to get this recipe just right! And a lot of butter. And chocolate. But, we think it was all worth it.  PS- yes, that is also low carb ice cream on top.
The classic peanut butter and chocolate are a perfect pair. It is my go-to flavor combo for when I am craving something sweet. This deep dish peanut butter chocolate skillet cookie is one that your friends and family will be begging you to make more often. It is great for family gatherings, taking to potluck dinners, and treating yourself after a long and hard day! This is one yummy cookie, that will trick your family into thinking it is a traditional recipe.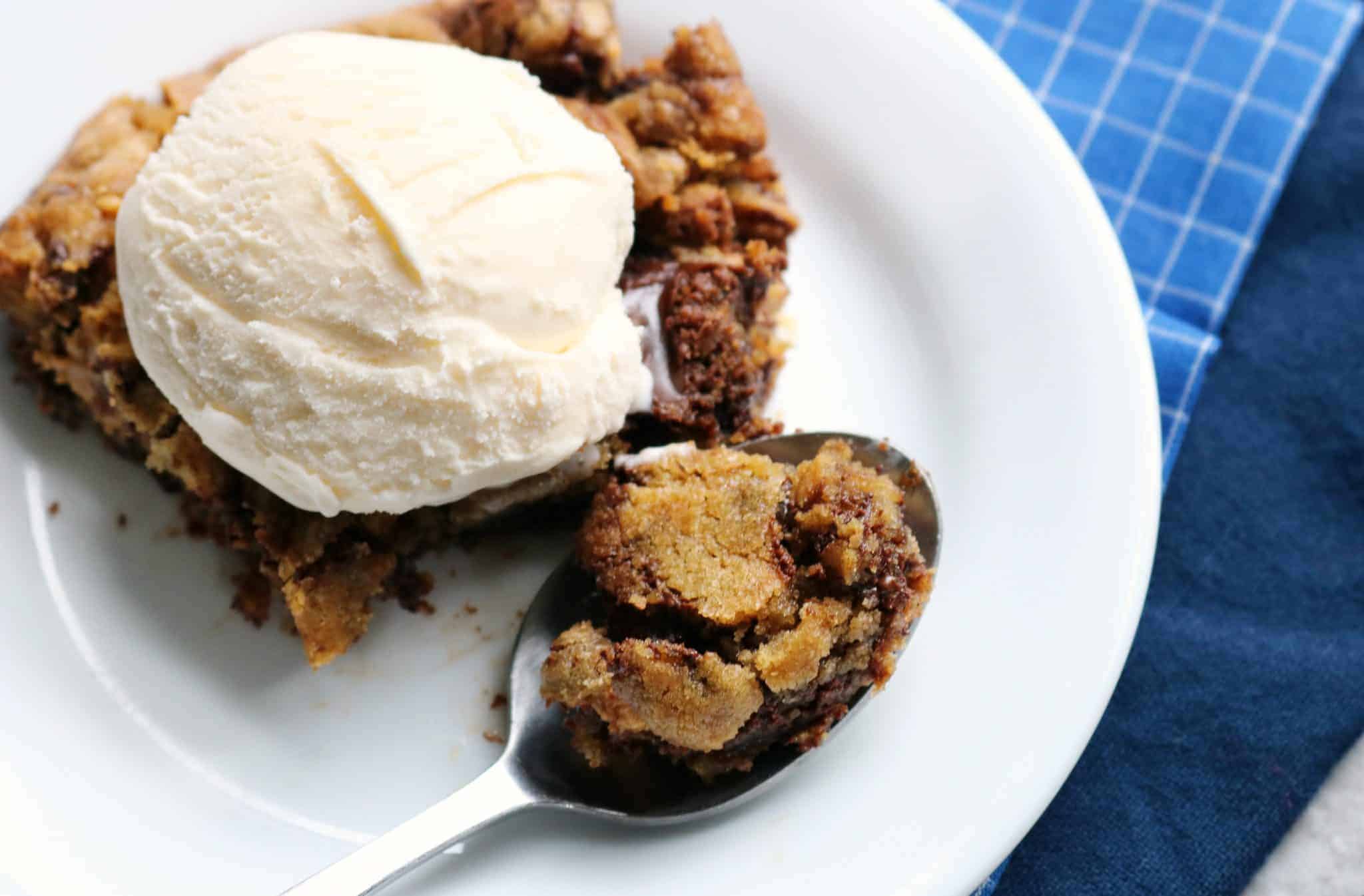 Advertisement Shameless product plug-  if you frequent the blog you have seen that I occasionally share information about products I like. I get excited and just have to tell you all about them. Like these dark chocolate spreads from LC Foods. I was floored when I tried them.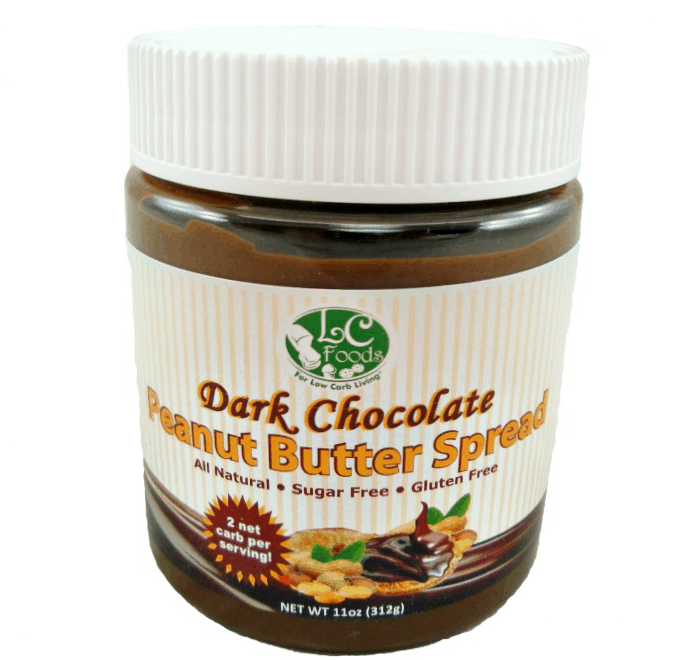 Since starting low carb it's been easy to find alternatives for everything I was use to eating. Except for chocolate. It is always bitter and too sharp. These dark chocolate spreads are creamy and chocolatey with just the right amount of sweetness. They carry 3 flavors- Hazelnut, Almond and Peanut Butter.
LC Foods Company is dedicated to bringing quality foods to market not previously available to the general public for purchase, including low carb flour blends, low carb milk blends, low carb sugar blends, low carb syrups, sauces, frostings, seasonings, rubs, potatoes, gravy and much more. 
A one stop shop for a great selection of low carb items.
Here is how to make our chocolate peanut butter skillet cookie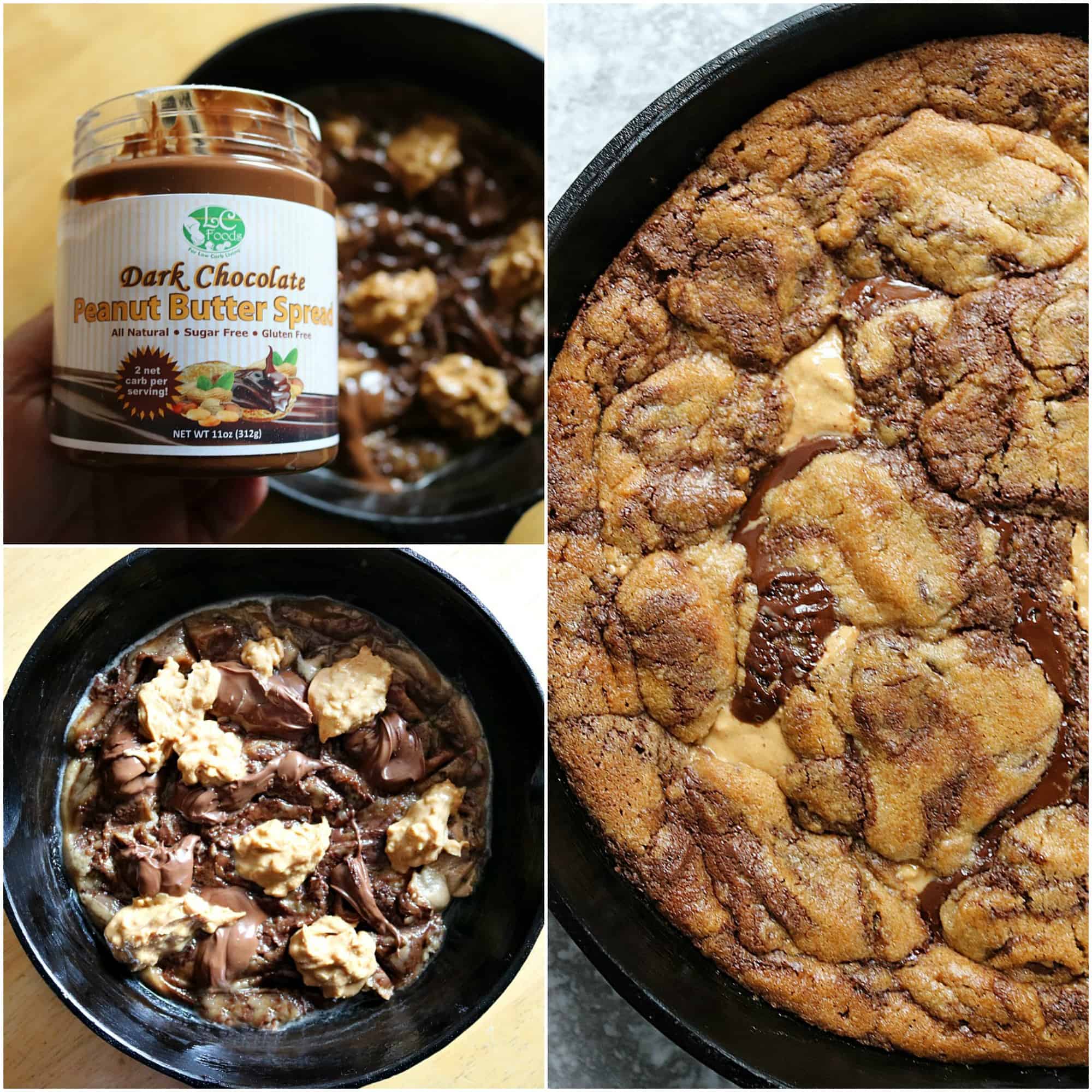 This recipe has a decadent gooey center and crispy outside!  This cookie is made with low carb baking mix, and then stuffed with LC Foods' Dark Chocolate Peanut Butter Spread and all natural peanut butter.
Only 4 net carbs per piece!
Yield: 6 pieces
Low Carb Skillet Cookie- Decadent. Gooey. Chocolatey.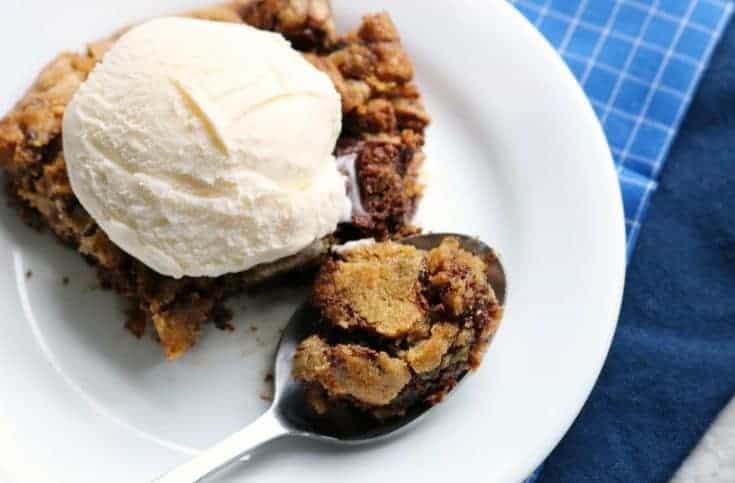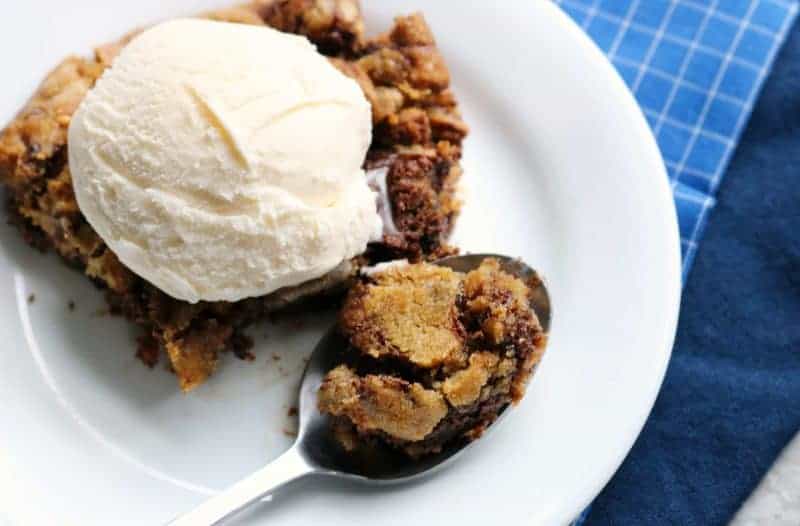 Ingredients
1 stick unsalted butter, softened
½ cup gold sweetener, brown sugar alternative
2 large eggs
1 teaspoon vanilla
1 teaspoon psyllium husk powder, vital wheat gluten or xantham gum
¾ cup low carb baking mix
1 teaspoon baking powder
¾ cup sour cream
¼ cup LC Foods Dark Chocolate Peanut Butter Spread
8 oz Sugar Free Chocolate Chips
Instructions
Preheat the oven to 350º.
In a large bowl, using an electric mixer cream butter, sweetener, eggs and vanilla.
Add dry ingredients and mix well.
Whip in sour cream. Stir in chocolate chips.
Spoon ½ the mixture into a buttered 6" skillet.
Top with dobs of the LC Dark Chocolate Peanut Butter Spread.
Top with remaining cookie mixture.
Bake for 20 mins or until edges are golden and cookie is set.
Allow to cool completely before cutting. Best if refrigerated to prevent crumbling. Then reheat to serve.
Top with low carb ice cream!
Follow LC Foods on Social Media!