Keto Peanut Butter Balls are one dessert you will love.  Kind of like the holiday classic keto buckeyes recipe, A keto no bake peanut butter ball that is dipped in rich chocolate and festive holiday sprinkles. Sink your teeth into these creamy, decadent no bake peanut butter balls today.  
Keto Peanut Butter Balls
Great for making dessert platters to give to neighbors and loved ones, or treat yourself. These little bite-size peanut butter balls are heavenly.  With only a quick 10 minute prep time and a little refrigeration you can be enjoying these keto peanut butter balls in the blink of an eye. Some of our most popular keto dessert recipes are keto no bake versions. They are just so simple and come in handy when you are really craving a sweet treat.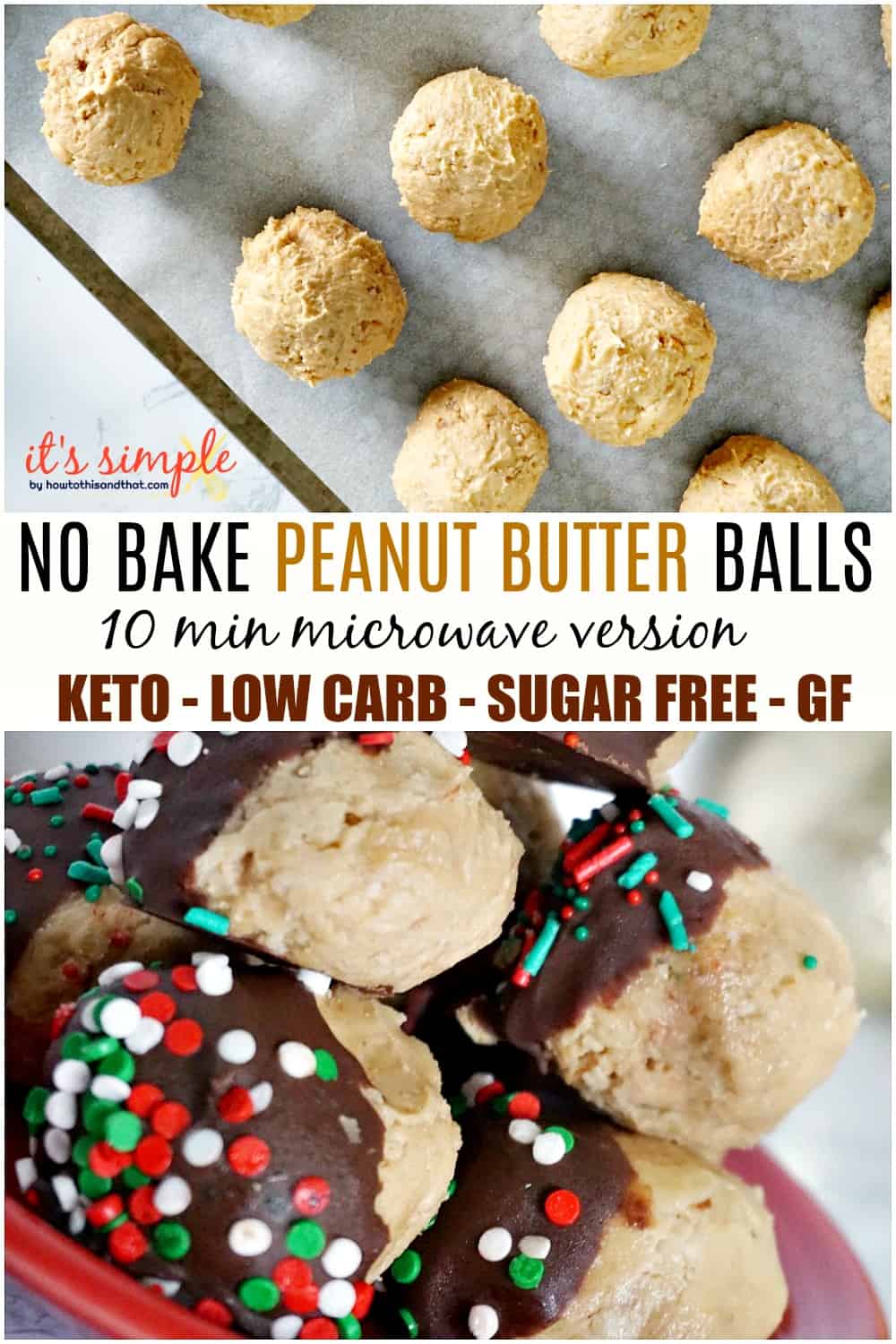 What Powdered Sugar Do You Use For This Keto Buckeyes Recipe
We use a powdered monkfruit sweetener from Lakanto for our keto buckeyes recipe.  Because monkfruit is all natural, similar to stevia, is has no glycemix index.  After many tests, I found that monkfruit is less bitter and has the least after taste.  Though tastes vary, we find this is the also the majority opinion among readers.  
How To Store This No Bake Dessert
Depending on the temperature inside your house and how you like your no bake peanut butterballs, you can store them in the fridge or on the counter.  They will probably last longer in the fridge. Because they may dry out, You can pop the keto peaunut butter balls in the microwave for just a few seconds.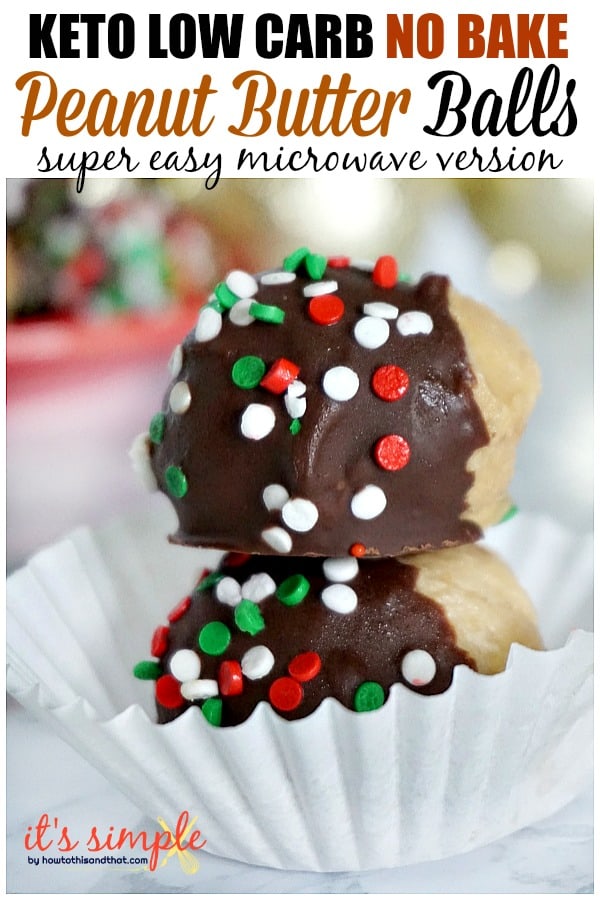 Can I Freeze Keto PB Balls 
Absoutely!  Just place the no bake peanut butter balls in an airtight container or freezer bag and store in the freezer for up to three months. Then when you want a few, pull them out of the fridge, thaw on the counter and sink your teeth into them. 
Can I Double This Recipe
This recipe can be doubled, tripled, and more. Just grab a bowl large enough to hold the contents, and mix away. Then form into balls and dip in chocolate. 
If the chocolate hardens, just warm it up again and dip the keto no bake peanut butter balls. Sprinkle as you go, optional.  There are some sugar free sprinkles out there, but they can be hard to find. The chocolate needs to be wet for the sprinkles to stick.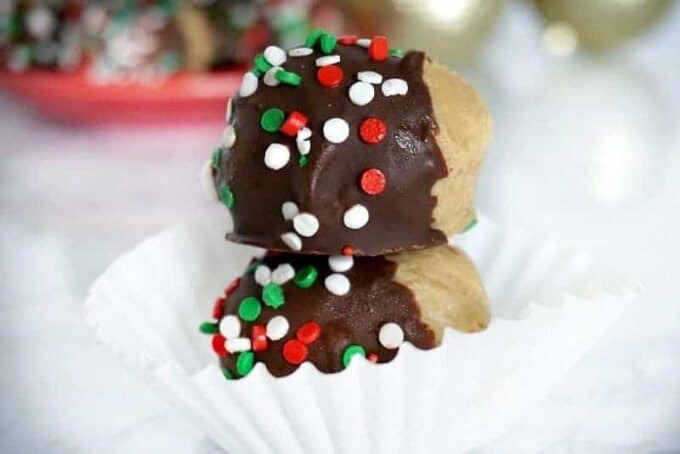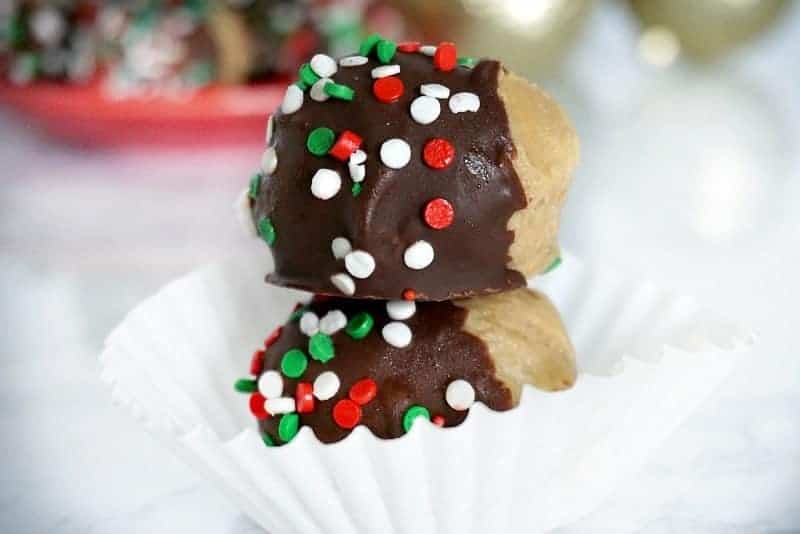 What Sugar Free Chocolate Is Best  
Typically we use Lily's sugar free chocolate chips or bars.  But, you can buy any sugar free chocolate.  When looking for an amazing sugar free chocolate we found that Lily's was the best flavored and least bitter.  And had the best selection.  NOW our favorite monkfruit sweetener company has chocolate! So we do switch back and forth between the both. 
Craving More Keto Holiday Desserts
If you are on the keto diet, here are some amazing keto desserts to serve up this holiday season.  Don't forget to try this keto no bake recipe too!
Snickerdoodle Cookies | A low carb and keto friendly cookie that will curb your holiday cookie cravings. A super easy and tasty keto cookie recipe. 
Chocolate Mint Keto Fudge | Get that mint and rich chocolate fudge in one bite. This fudge will be a colorful and fun dessert for kids and adults to devour. 
Fathead Sugar Cookies | Don't let sugar cookies be a thing of your past! Whip up these fathead sugar cookies and enjoy the tender and sweet flavor of your favorite cookie recipe.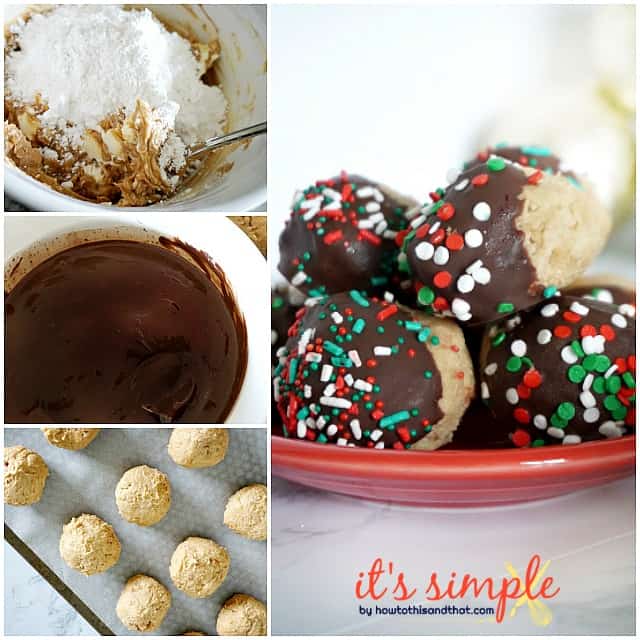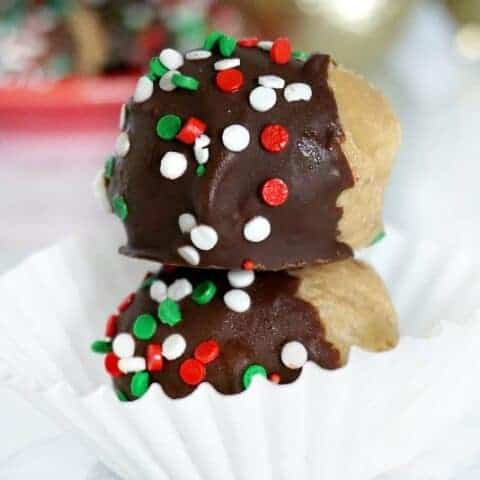 No Bake Peanut Butter Balls
Total Time:
1 hour
10 minutes
A super simple, creamy, decadent no bake peanut butter dessert mimicked after the popular holiday favorite, peanut butter balls or buckeyes as you may know them.
Ingredients
1 cup creamy OR crunchy peanut butter, softened NOT melted
½ cup powdered Lakanto monkfruit sweetener (or powdered of your choice)
4 tablespoon butter, softened
2 tablespoon almond flour
½ teaspoon vanilla
For the chocolate coating:
1 bag Lily's sugar free chocolate chips
1 tablespoon butter
Instructions
In a medium mixing bowl add the almond flour and vanilla to the softened peanut butter & butter.
Add powdered sugar, a little at a time using an electric mixer, whip the powdered sweetener into the peanut butter until mixture is thick enough to roll, but not dry and crumbly. SEE RECIPE NOTES
Roll into 2 inch balls
Melt chocolate in a microwave safe dish, 1 minute at a time until smooth.
Dip peanut butter balls to coat evenly
Place on greased cookie sheet
Refrigerate until chocolate is set
Enjoy!
Notes
The amount of oil in peanut butter can vary, as well as the temperature of your "softened" peanut butter. Therefore, you may need more or less powdered sugar. Add a small amount at a time mixing until a roll-able texture is achieved.
Nutrition Information:
Yield:

12
Serving Size:

2 balls
Amount Per Serving:
Calories:

158
Total Fat:

13g
Trans Fat:

0g
Carbohydrates:

6g
Net Carbohydrates:

4g
Fiber:

2g
Nutrition facts are auto- populated by the app for this recipe card, numbers may vary. For best results, input your exact brand ingredients into a recipe analyzer like Verywell or MyFitnessPal.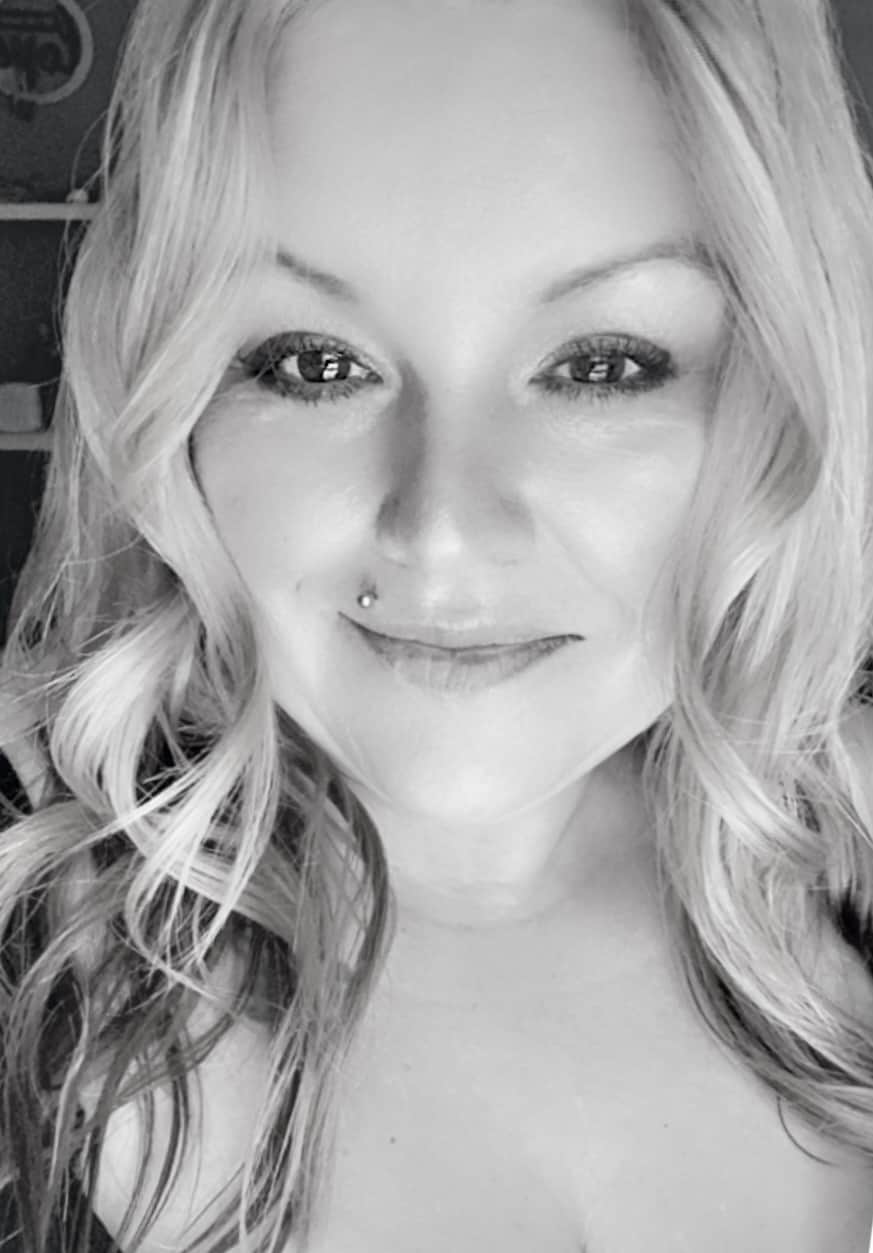 Owner & Lead Recipe Developer for It's Simple! since 2015, where you will find our best Family Favorites & Keto Low Carb Dishes with Helpful Cooking Tips & Hints in each post. Many Thanks for Stopping By, Enjoy!