Parmesan Crusted Spinach Balls With Feta Cheese (Optional)
These easy to make little bites have been a holiday tradition in my home for years. A recipe I learned from my mother, but of course had to tweak a tad bit to make it my own. The Greek in me has a big thing for Feta cheese so I have added that to the recipe as optional. Perfect for parties, Sunday football, potlucks or any occasion!
They also freeze very well so you can make them ahead of time or make a bunch, cook some & freeze some! TIP* If freezing : Do not cook first. Just roll into balls, place on a cookie sheet, put them in the freezer for about an hour. Once they are firm enough you can put them into freezer bags or air tight containers.
Enjoy!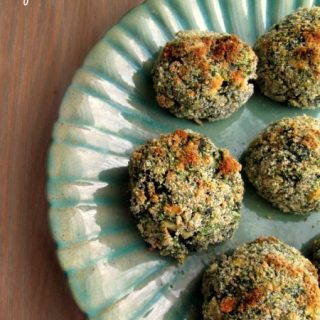 Parmesan Crusted Spinach Balls
Ingredients
2 - 16 oz bags of frozen chopped spinach- cooked and drained
1- 6-8 oz block of Feta cheese, optional, replace with 1 cup of shredded mozzarella
2 medium eggs
1 Prepared Package Stove Top Stuffing, I prefer the Traditional Sage(see easy microwave directions below)
1 Tablespoon Onion Powder
1 Tablespoon Garlic Powder
Dash of Salt & Pepper, optional, I omit the salt because of the feta & parmesan
1 Cup of seasoned bread crumbs
½ Cup Parmesan Cheese, separated into 2 - ¼ cups
Instructions
Preheat the oven to 375
Cook and Drain the Spinach, then place in a large bowl
Prepare the Stove Top stuffing by combining 1 Cup of water and 2 tablespoons of butter in a medium bowl. Place in the microwave and heat on high for 4 minutes. Stir in the stuffing. Mix will not be completely soft, this is Ok.
Add the stuffing, eggs, onion powder, garlic powder and ¼ cup of parmesan to the spinach. Mix well. Crumble in the feta, mix well.
In a separate shallow dish, combine the bread crumbs and other ¼ cup of parmesan. Mix.
Roll spinach mixture into 2" balls, roll them in the bread crumbs and place on a cookie sheet.
Bake for 20 minutes on 375, then for 15 additional minutes on 425 or until golden brown.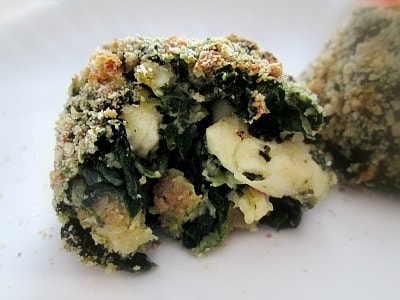 Like this post? Use the buttons below to share!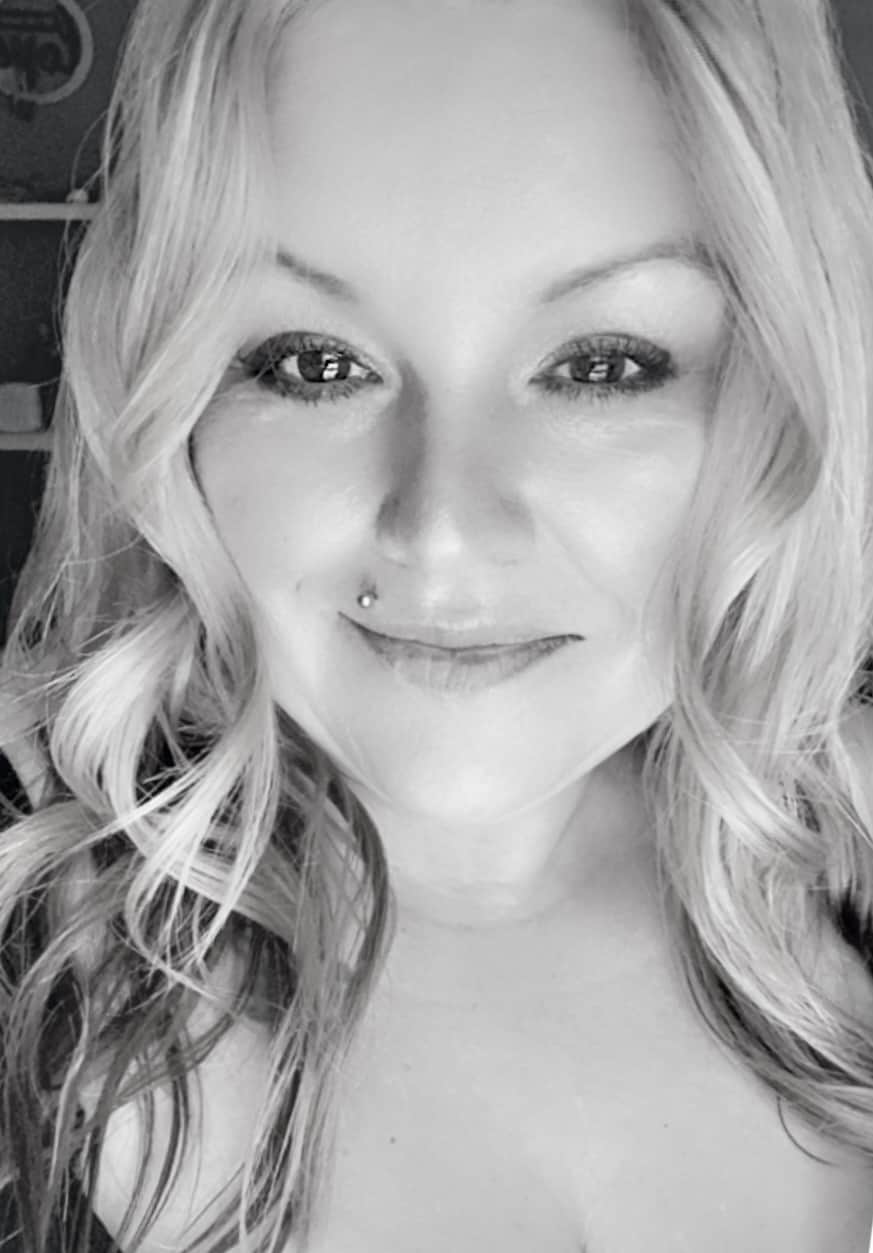 Owner & Lead Recipe Developer for It's Simple! since 2015, where you will find our best Family Favorites & Keto Low Carb Dishes with Helpful Cooking Tips & Hints in each post. Many Thanks for Stopping By, Enjoy!