Whether you are watching carbs or just want something different and love zucchini- this Parmesan Ranch Zucchini Pizza is perfect!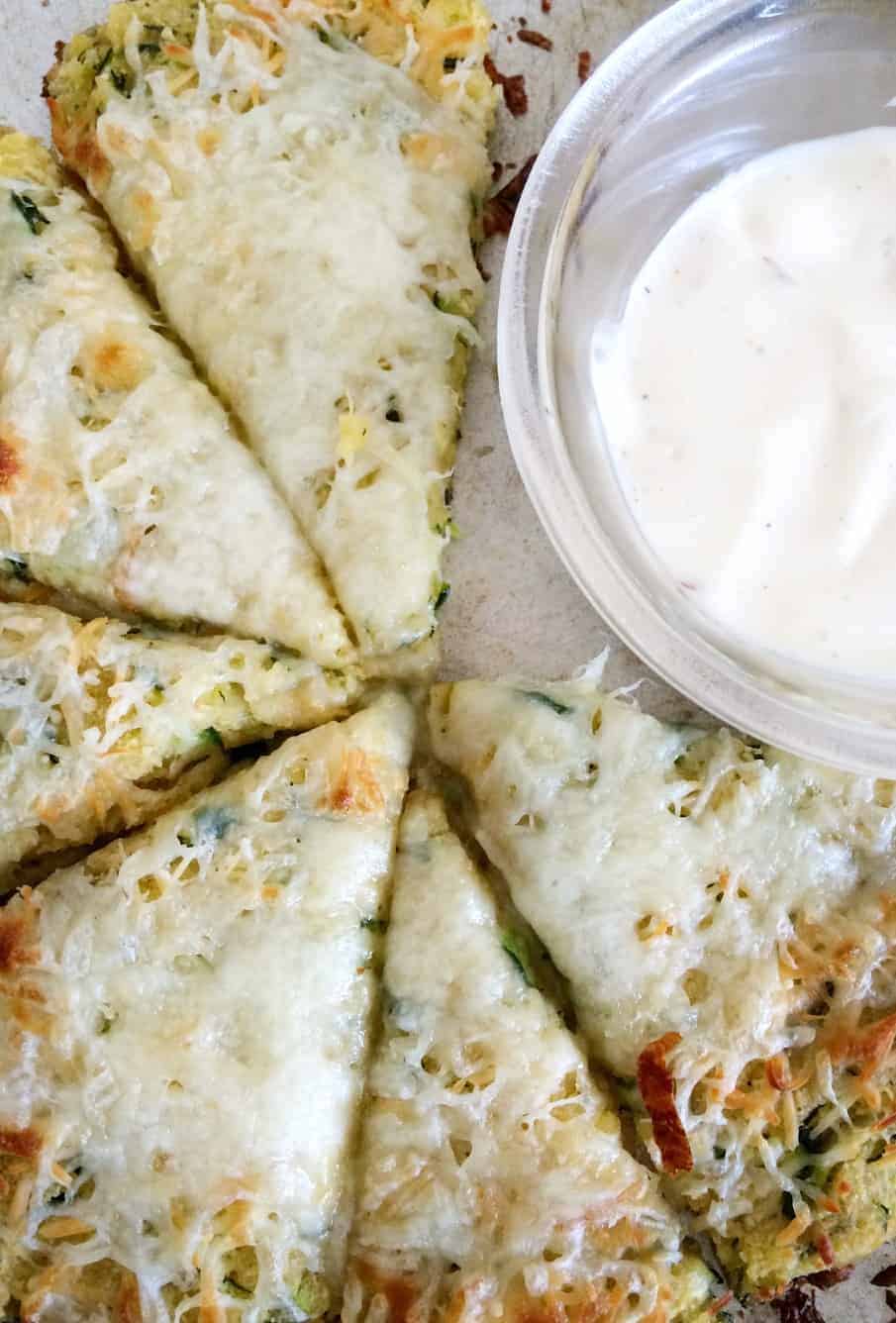 Parmesan Ranch Zucchini Pizza
Easy & Low Carb!
It is zucchini season!   And , even if it isn't this is still a fabulous recipe to use that zucchini in. I am not watching my carbs, I simply wanted to try something new.  After a few tweaks and taste tests, this beauty was born.  The best part about this Parmesan ranch zucchini pizza is that (whether watching carbs or not) it will not leave you feeling over stuffed and weighed down.  It is light and satisfying.
Here is a quick video to give you an idea of how it is made.  The recipe is below.  Enjoy!   Oh and...  please do not expect a "Tasty" style video. I do not employ a staff of videographers.  It is just me and ,  well you get the point.  🙂
As you saw in the video (even though it was put into hyper drive) it very easy to make this pizza.  What you want to make sure to do is have the oven preheated completely before putting it in.  This will ensure your pizza gets to temperature fast and not start to slowly cook, causing juices to come out of the zucchini.  Then the crust will not get crunchy.
Also, do not skip the straining juice from the zucchini step.  You can use a basic kitchen towel if you do not have cheesecloth.  I have used one before and there were no stains upon removing from the dryer.
Here you go: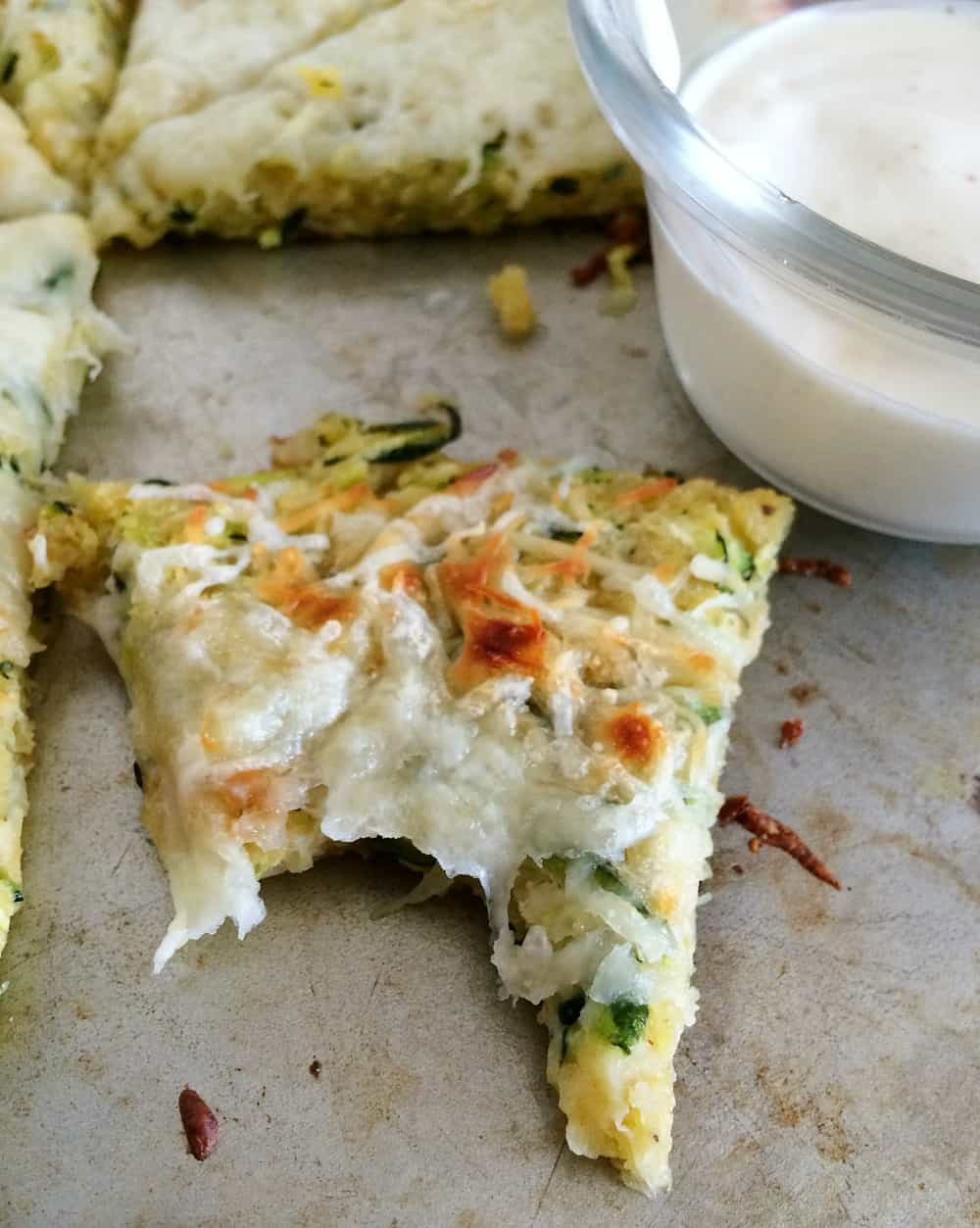 For a delicious , quick meal that is not as low carb as this one-  try our amazing Sesame Chicken Meatballs with Lo Mein!    An easy one pot meal that is great any day of the week.  Turn this into a Chinese take out style night by adding egg rolls and our pork dumplings.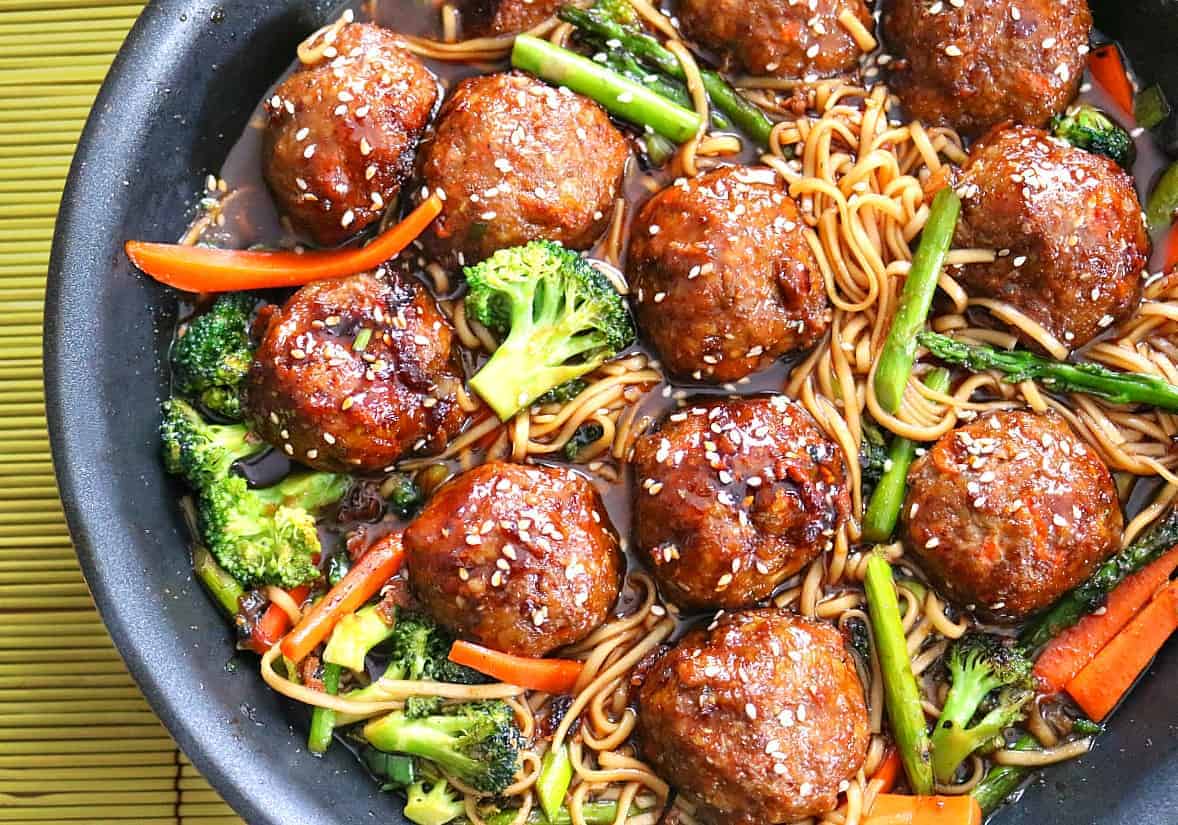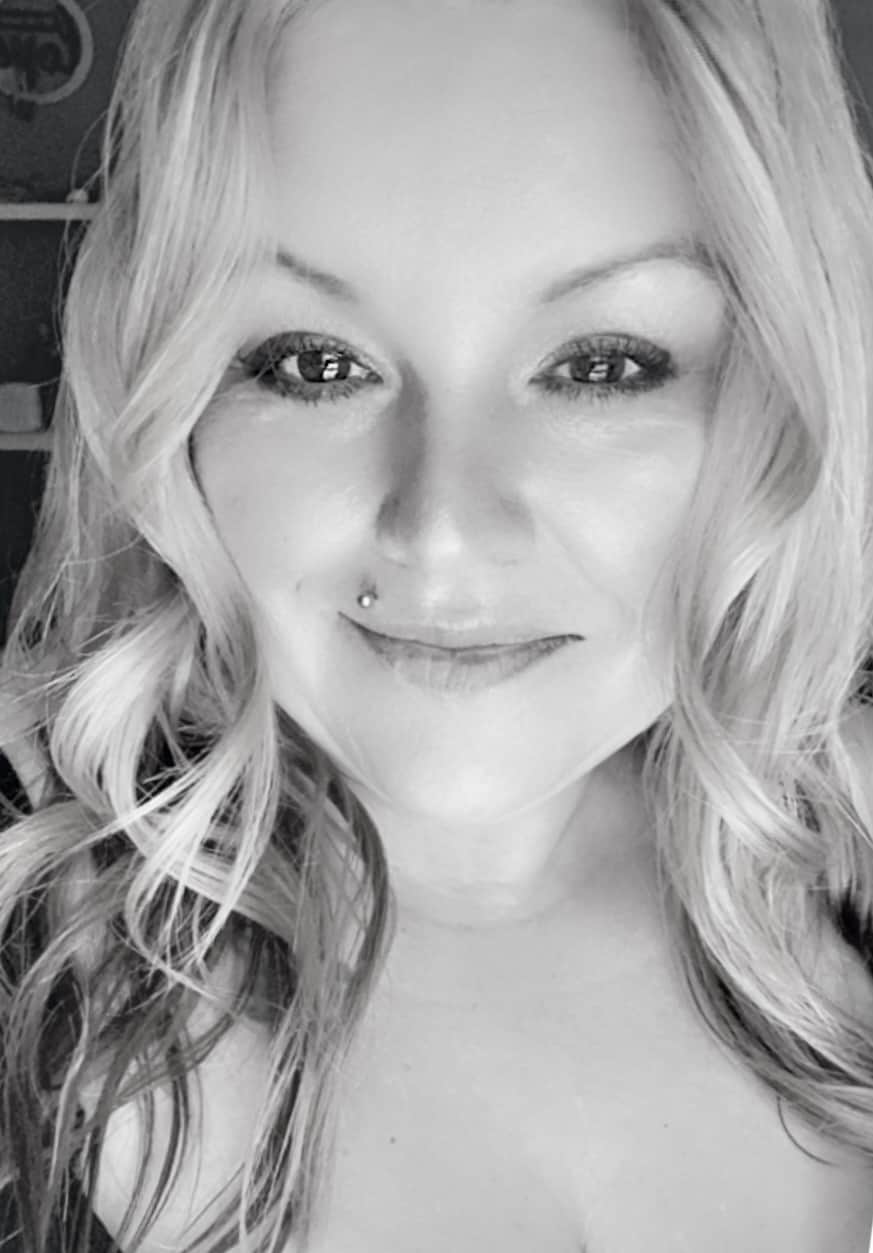 Owner & Lead Recipe Developer for It's Simple! since 2015, where you will find our best Family Favorites & Keto Low Carb Dishes with Helpful Cooking Tips & Hints in each post. Many Thanks for Stopping By, Enjoy!