Easy Sweet And Spicy Ginger Pork Asian Potstickers
Easy Sweet And Spicy Ginger Pork Asian Potstickers- by far one of the best potstickers I have ever had.  The filling is packed full  of fresh vegetables, sweet and spice.  The color of the mixture before adding the pork was so pretty I almost wanted to keep taking photos of it instead of cooking!
A potsticker is basically a dumpling dough rolled out to the thickness similar to a pie crust or puff pastry.  It is wrapped around amazing fillings (like the Ginger pork) and then fried, steamed or both!
This recipe will yield 24 dumplings.
The trick to making these the absolute best ever, is using our Homemade Asian Dumpling Dough.  It takes about 5 minutes to make (rests for 1 hour, so plan ahead a bit).  Nothing can beat it.
WATCH A QUICK VIDEO ON HOW TO MAKE THESE DELICIOUS POTSTICKERS!
For the dumpling filling:  
8oz. ground pork
1 egg , beaten
2 carrots
¼ of a small red cabbage
1-2 scallions
1 garlic clove
1 small red chili pepper (optional)
2 tablespoons soy sauce
2 tablespoons minced fresh ginger
3 tablespoons sesame oil
1 tablespoon teriyaki sauce
2 tablespoons packed brown sugar
Add the ground pork to a large bowl.  Add one beaten egg and a pinch of salt & pepper. Mix well.
Remove the ribs and seeds from the pepper, rough chop the veggies. Add them to a food processor with the garlic & ginger.  Pulse to mince.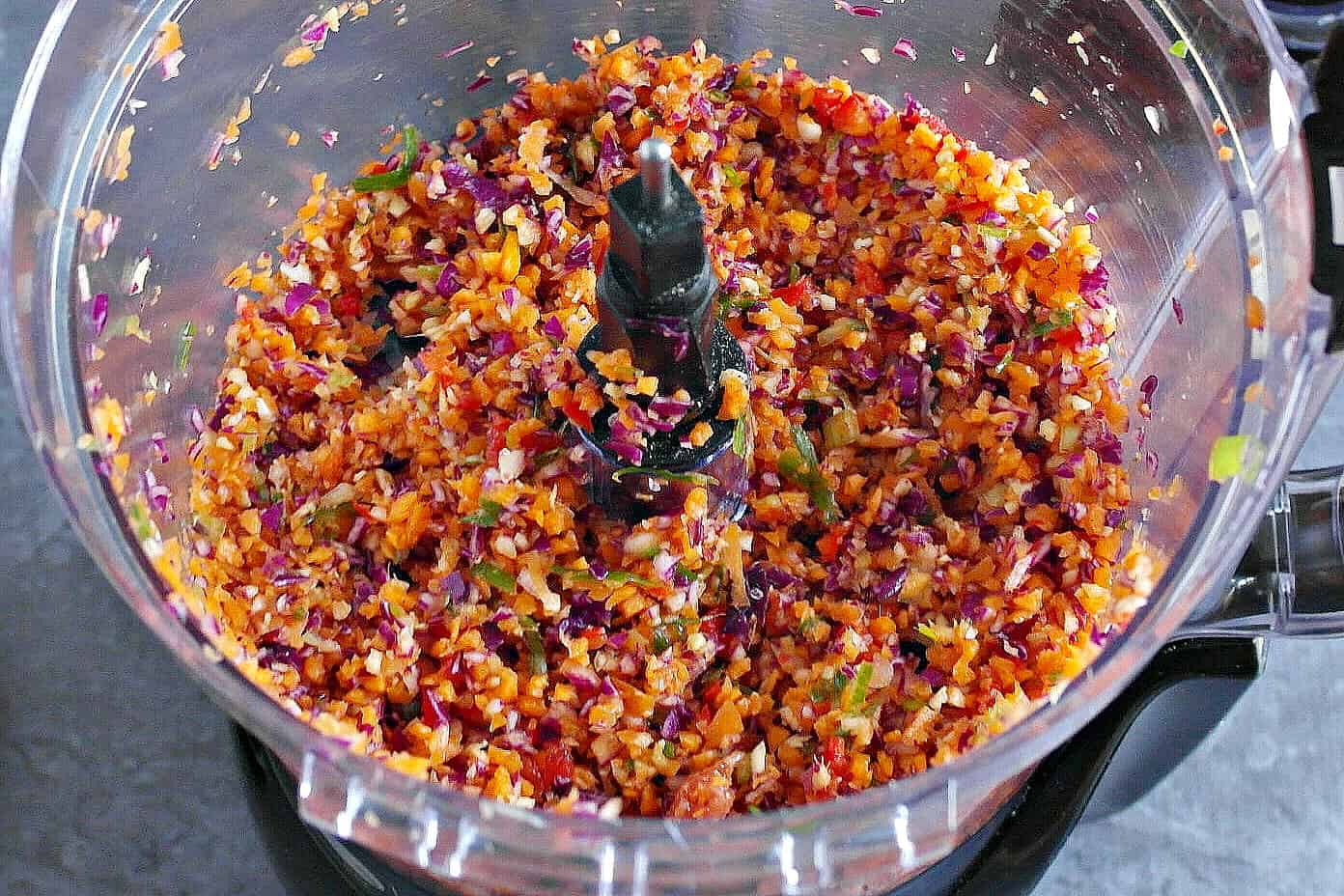 Scrape the vegetables out into the pork mixture. Add all of the sauces.  Mix well.
Hold a dumpling wrapper cupped in the palm of your hand.  Spoon a small amount of filling into the center.
Pinch the seams together and brown the bottoms in a skillet with 1 tablespoon Olive Oil over medium heat. I brown each side too!  Using tongs is best for turning them. Just take care not to puncture the dumpling.
Remove the skillet from the heat, add ¼ cup of water, quickly cover and place back on the stove. 
IMPORTANT NOTE*   If you know anything about cooking you probably know you are not suppose to mix water with hot oil.  It pops, splatters and can catch fire if near the burner or open flame.  DO NOT leave the pan on the stove when adding the water.
Steam (over medium heat still) for about 5 minutes, remove the cover,  cook for 1 - 2 minutes or until all the water is gone.  Allow the potstickers to crisp up again for about 2 minutes.
3 Ways to Fold and Crimp Dumplings Video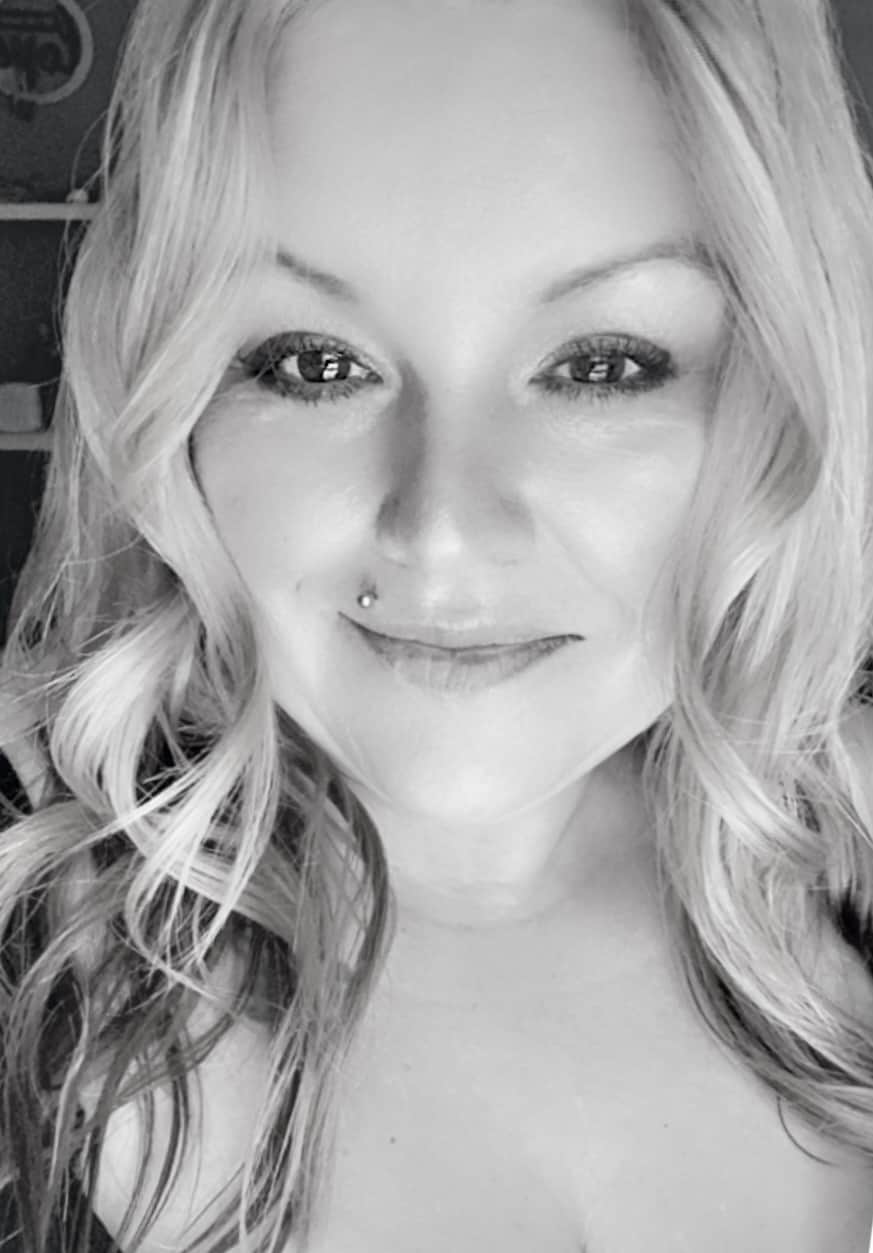 Owner & Lead Recipe Developer for It's Simple! since 2015, where you will find our best Family Favorites & Keto Low Carb Dishes with Helpful Cooking Tips & Hints in each post. Many Thanks for Stopping By, Enjoy!