This double layer chocolate mint keto fudge is the perfect treat to curb your craving and satisfy your sweet tooth! This delicious keto fudge recipe is great for the holiday season, potlucks, and so much more!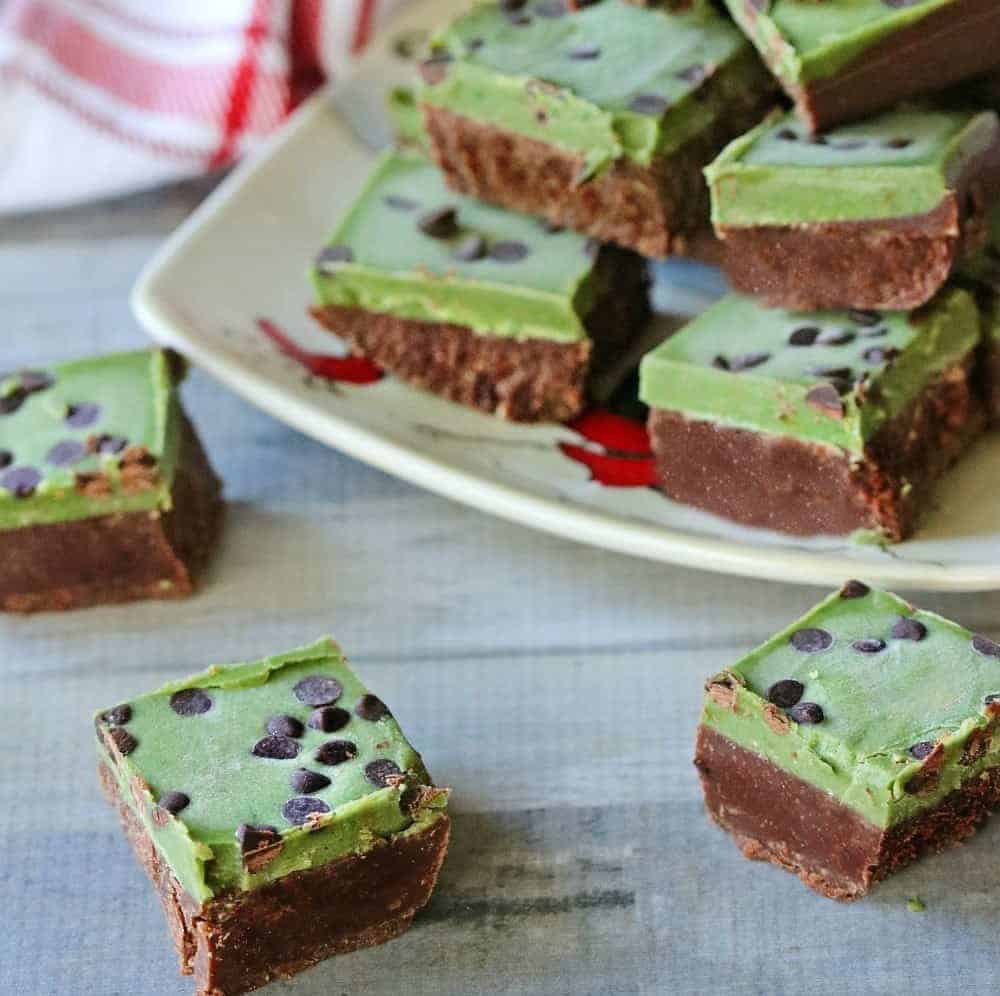 Ingredients Needed
This double layer chocolate mint keto fudge recipe is extremely easy to make and only requires a few simple ingredients! You can ensure that this fudge follows the ketogenic diet by using the following ingredients:
Heavy Cream
Unsweetened Almond Milk
Lily's Chocolate Chips
Sugar-Free White Chocolate
Vanilla Extract
Powdered Sweetener (monk fruit, erythritol, etc.)
Mint Extract
For more specific ingredient information such as amounts, see the recipe card at the bottom of this post.
Check Out Some Other Keto Desserts You'll Love!
How to Make Double Layer Chocolate Mint Keto Fudge
For the full recipe information, including stove top and microwave instructions, see the recipe card at the bottom of this post.
Bottom Layer: In a sauce pan over low heat add all top layer ingredients OR in a microwave safe dish add all bottom layer ingredients. Microwave for 30 second intervals mixing well between each interval.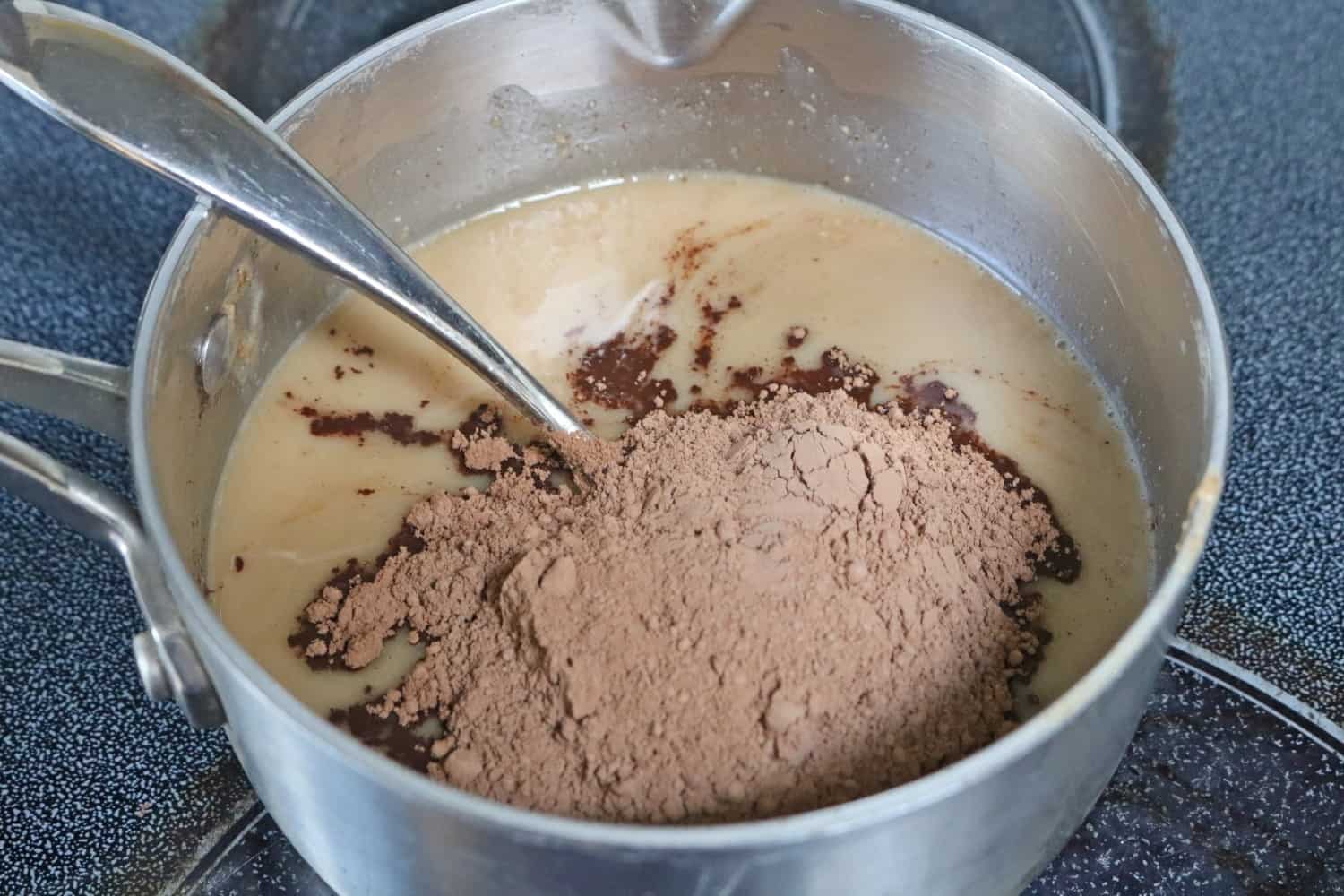 Fudge base is ready when completely melted and smooth. Pour into an 8x4 that has been buttered or lined with parchment paper. Refrigerate.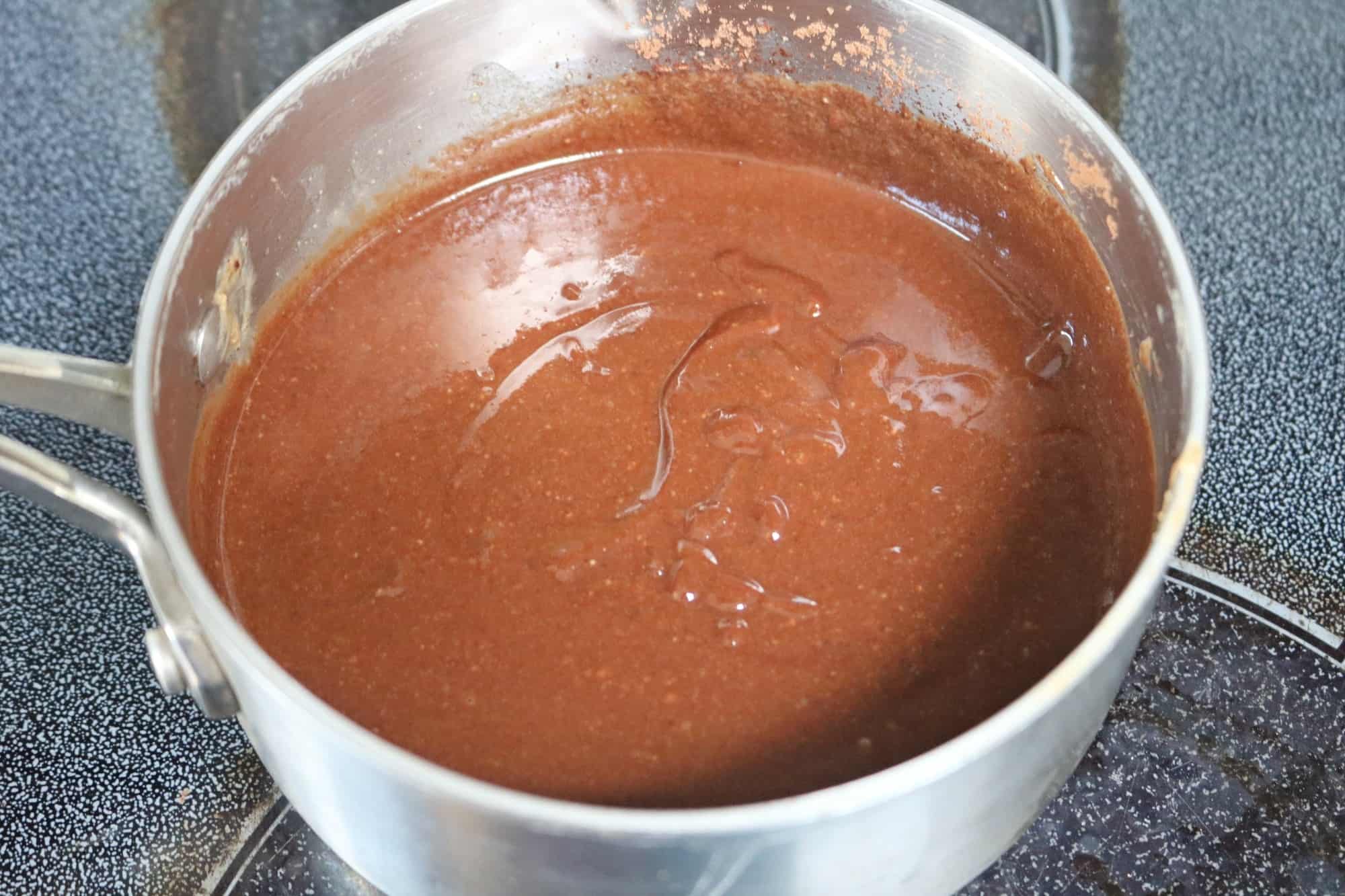 Top Layer: The top layer is made the exact same way as the bottom layer with the exception of adding the mint extract. The mint extract gets added in after everything is melted, just before pouring into the pan.
Pour mint top layer of fudge mixture over the chocolate.
Top with Lily's sugar free chocolate chips and return to the refrigerator.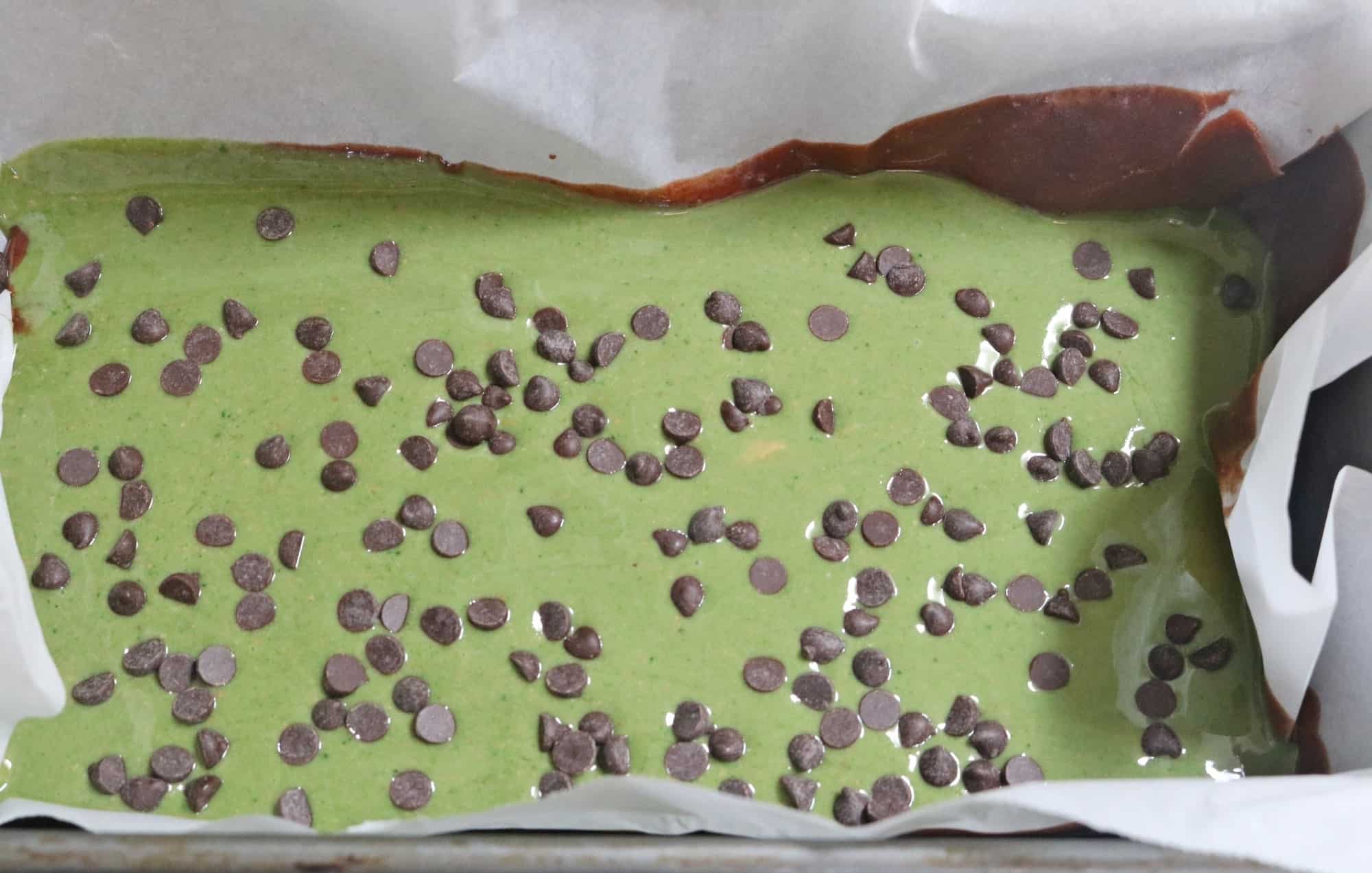 Cut into 12 equal pieces. Nutrition facts are based off of this exact recipe. If you use different sugar free chocolate or cream macros may vary.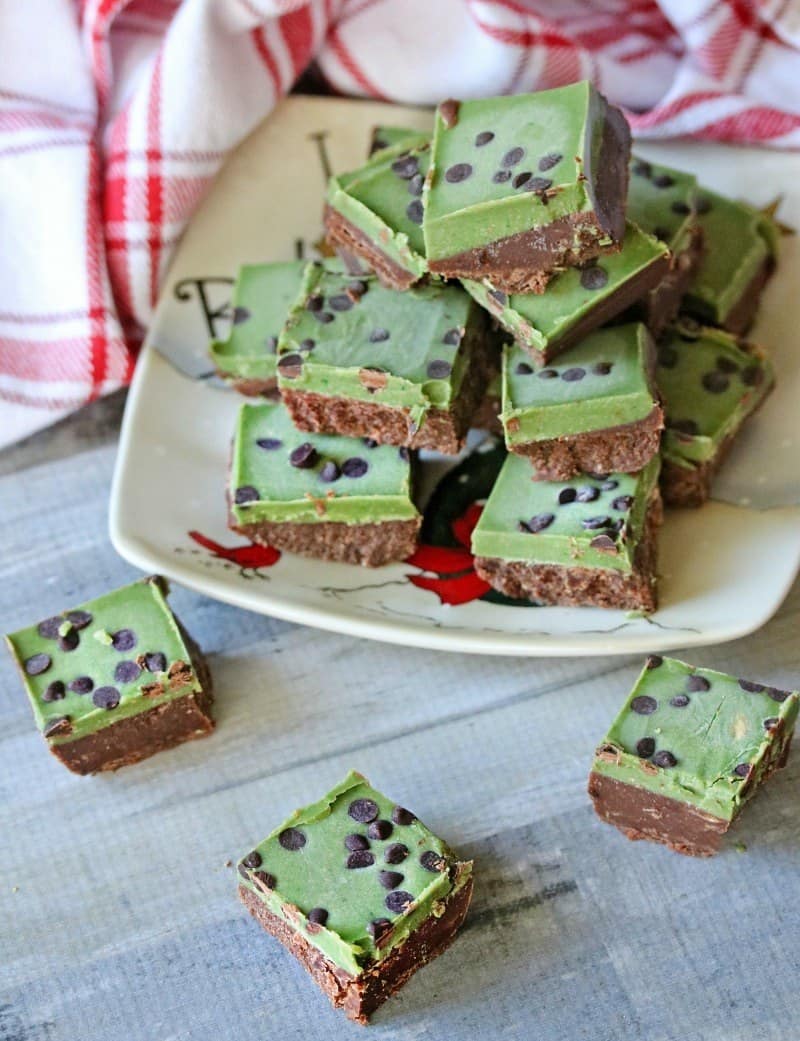 Quick Tips for Best Results
Refrigerate: Chill the fudge in the fridge and allow it to fully set before cutting.
Lining Pan: Before pouring the fudge mixture into the baking pan or loaf pan, brush the bottom and sides of the pan with coconut oil or unsalted butter. If you prefer not to use oil/butter, you can line your baking pan with parchment paper.
Cutting: After chilling, allow the fudge to warm up slightly at room temperature then place on a cutting board and cut into individual pieces. The best way to cut fudge is to use a warm knife to get a cleaner cut on the edges and prevent sticking.
Storage: Store any leftover fudge in an airtight container in the fridge.
Keto Sweetener: This recipe requires keto powdered sweetener such as monk fruit powdered sweetener, erythritol powdered sweetener, Swerve confectioners sugar, Stevia powdered sweetener, or any other form of keto powdered sweetener. If you aren't able to find keto powdered sweetener near you, then you can blend keto granulated sweetener into a fine powder and use that in this recipe.
Common Questions
Does this recipe require condensed milk? No. This recipe is made without condensed milk. Instead, this recipe uses a keto powdered sweetener and heavy cream.
How is this fudge recipe different? This easy fudge recipe differs from a traditional fudge recipe because it is in line with the keto diet. This low-carb fudge recipe uses few ingredients that are keto-approved. In addition to being keto, this homemade fudge is made up of two layers to create the perfect chocolate mint fudge!
What if I don't like the taste of keto powdered sweetener? If you've made keto recipes, then chances are you've used some type of keto sweetener before and you likely won't have an issue with the taste. If this is your first time using keto sweeteners, then it may take a little adjusting to. Natural sweeteners like stevia can be bitter and have a completely different flavor than traditional sugar. Regardless of whether you've used keto sweeteners before or not, the taste will not be drastic enough to entirely alter the flavor of this recipe so you shouldn't worry too much about using it. If you make this recipe and decide that your keto powdered sweetener of choice wasn't right for you, then next time try a different keto sugar substitute until you find one that you like.
Can I use unsweetened cocoa powder or a different type of chocolate for this recipe? This recipe has not been adapted to include cocoa powder, therefore we don't recommend using it. For simplicity, this recipe uses sugar-free chocolate chips such as the Lily's Chocolate Chips. You can use any other type of keto-friendly sugar-free chocolate chips when making this easy low-carb chocolate fudge.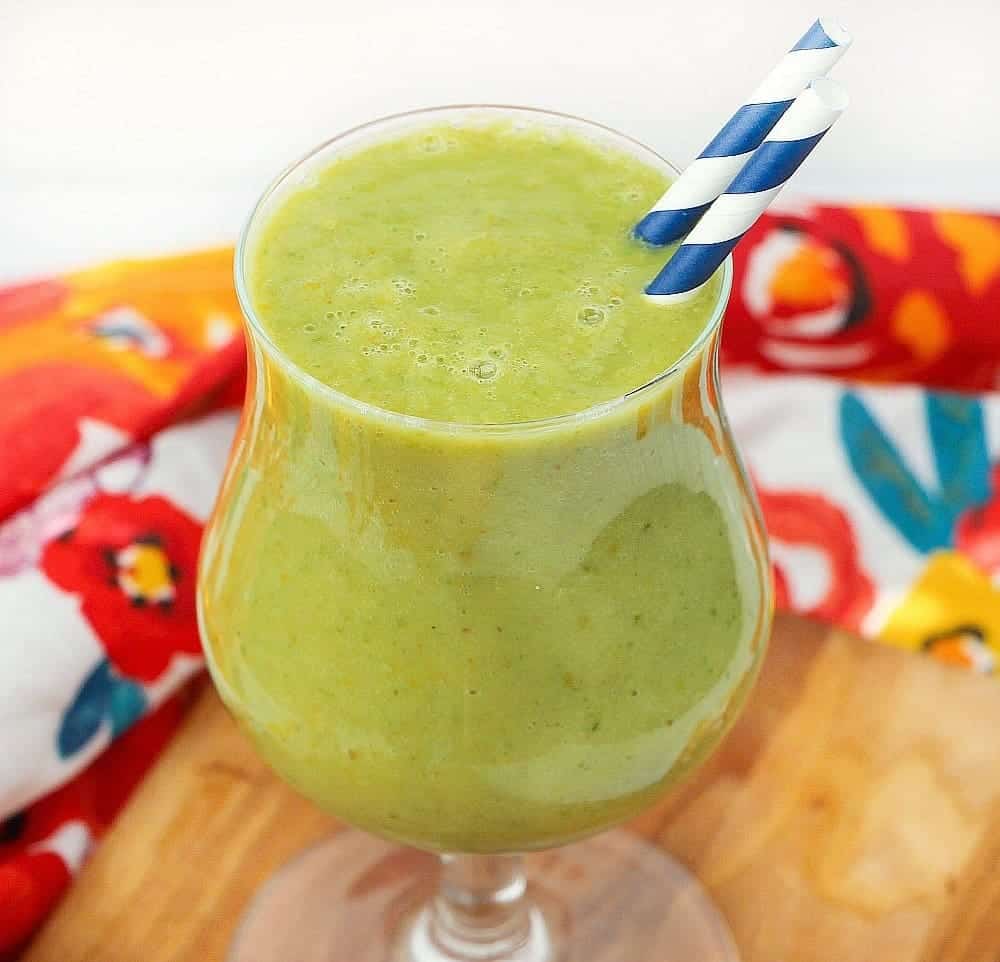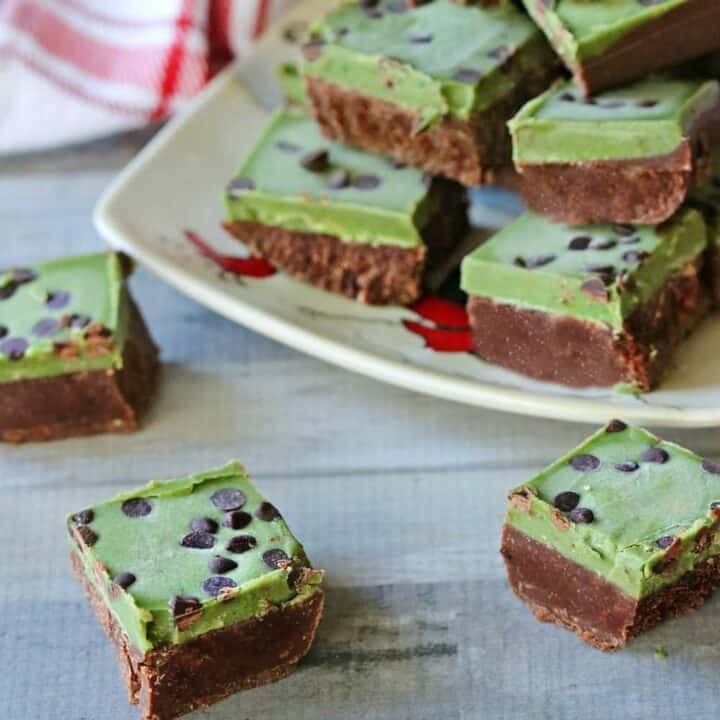 Keto Fudge- Double Layer Chocolate Mint
Our double layer chocolate mint keto fudge is the perfect treat when you need something to curb that craving! Make a double batch for holiday parties and pot lucks, they won't even know it is a low carb/keto recipe.
Ingredients
1 cup heavy cream, separate equally for each layer
1 cups unsweetened almond milk, separate equally for each layer
1 bag Lily's Chocolate Chips, 9 oz
1 Bar or Bag Sugar Free White Chocolate , 9 oz
2 teaspoon vanilla, separate equally for each layer
½ cup powdered sweetener of choice, separate equally for each layer
1 teaspoon mint extract
Instructions
NOTE* Separate the CREAM, ALMOND MILK, VANILLA AND SWEETENER equally for each layer, EXCEPT the chocolate chips and mint. For example- ½ c cream for each layer.
Bottom layer- on the stove or in a microwave safe dish- slowly warm the chocolate chips, cream, almond milk, sweetener and vanilla until melted and smooth.
Pour into lined 8x4 pan and refrigerate.
Top layer- Repeat the same steps for the top layer using the white chocolate. Mix in the mint extract. Pour onto chocolate layer. Top with chocolate chips.
Refrigerate until set up. Cut into 12 equal squares.
Notes
NOTE* Separate the ingredients equally for each layer, EXCEPT the chocolate chips and mint.  
Nutrition Information:
Yield:

12
Amount Per Serving:
Calories:

183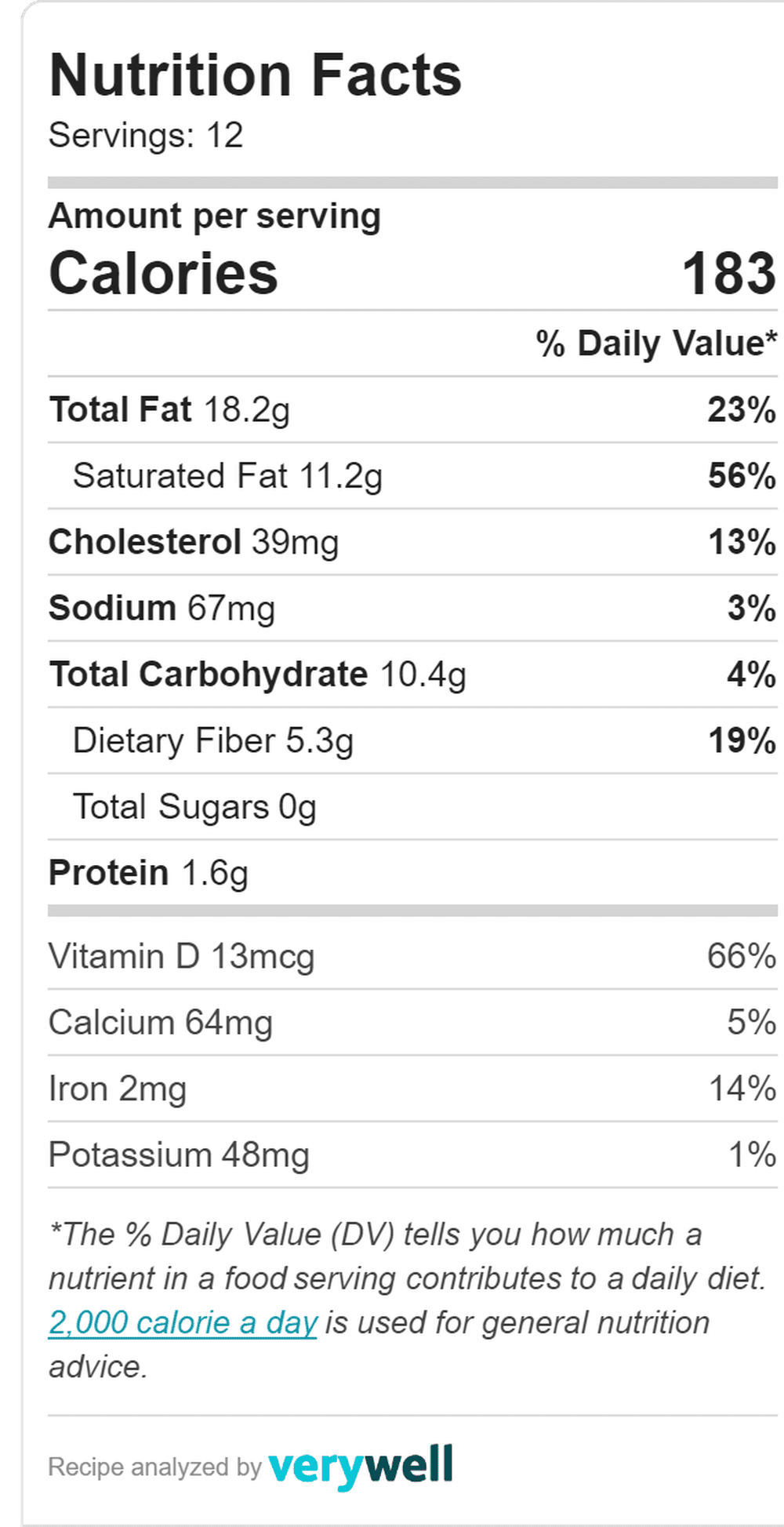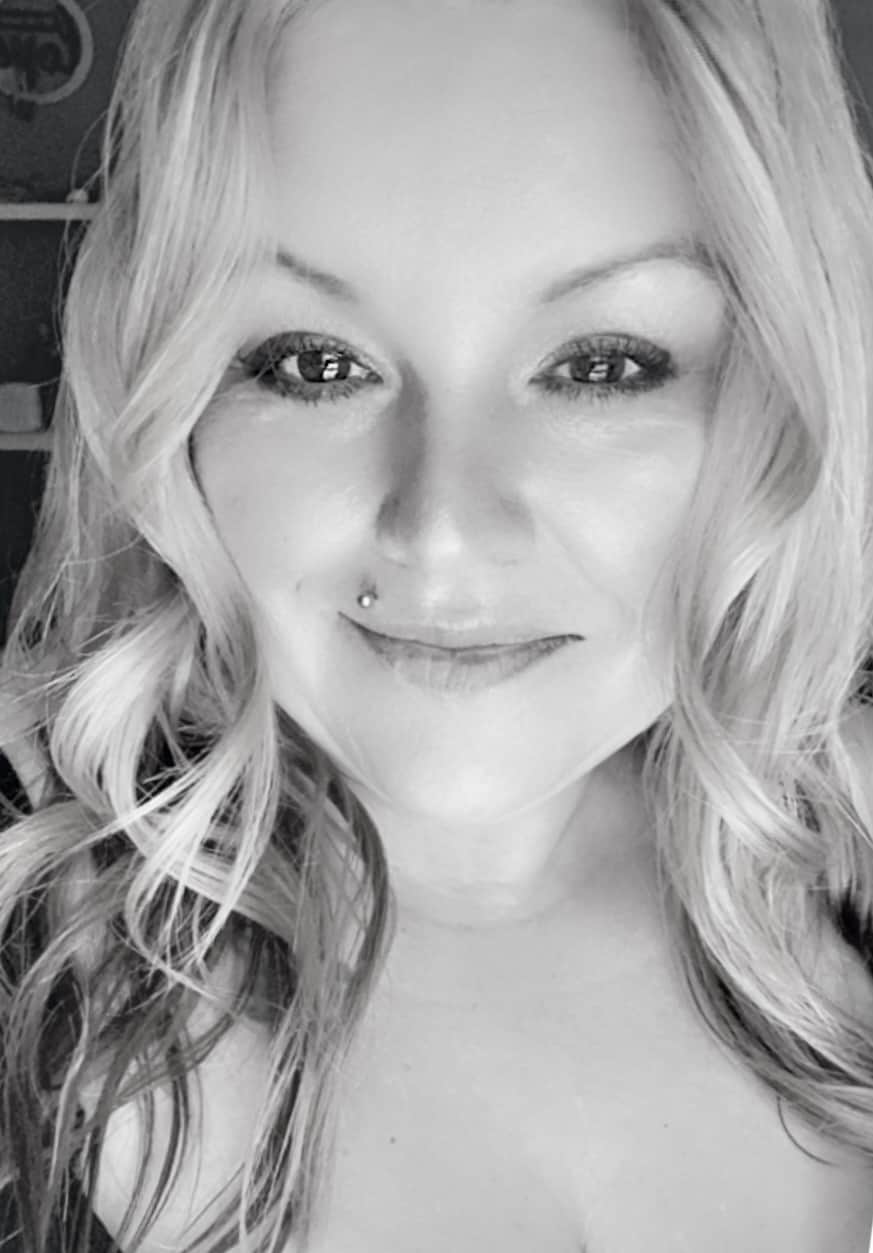 Owner & Lead Recipe Developer for It's Simple! since 2015, where you will find our best Family Favorites & Keto Low Carb Dishes with Helpful Cooking Tips & Hints in each post. Many Thanks for Stopping By, Enjoy!