Our low carb chocolate truffles are a decadent treat sure to satisfy any craving. Great for holidays, parties and pot lucks! If you are searching for a perfect sugar free truffles recipe, this is it! Give this low carb chocolate truffles recipe a try today.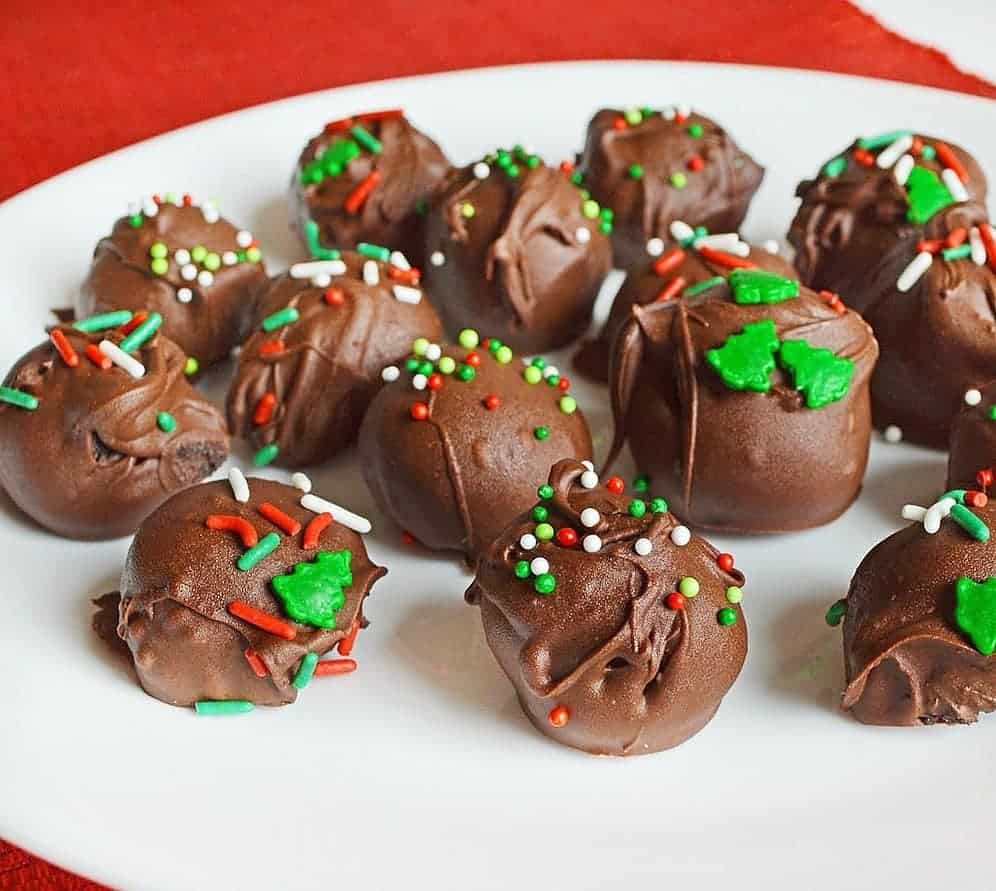 Low Carb Chocolate Truffles
About 1 NET CARB Per truffle!
The holidays are fast approaching and if you are like me, you may be nervous about being around all that food! Last year during the holidays I was freaking out. Worried that I was going to be overwhelmed and too tempted to say no to all those yummy treats hanging around. I set out (like I always do) to create low carb versions that I could enjoy.
Chocolate Truffles That Are Sugar Free
I also wanted to simplify my own cooking so as to not make two different versions of each recipe I started creating ones that the whole family would love. I totally have my husband fooled on these low carb chocolate truffles. He has no idea that they are sugar free.
Another amazing Lily's Chocolate Recipe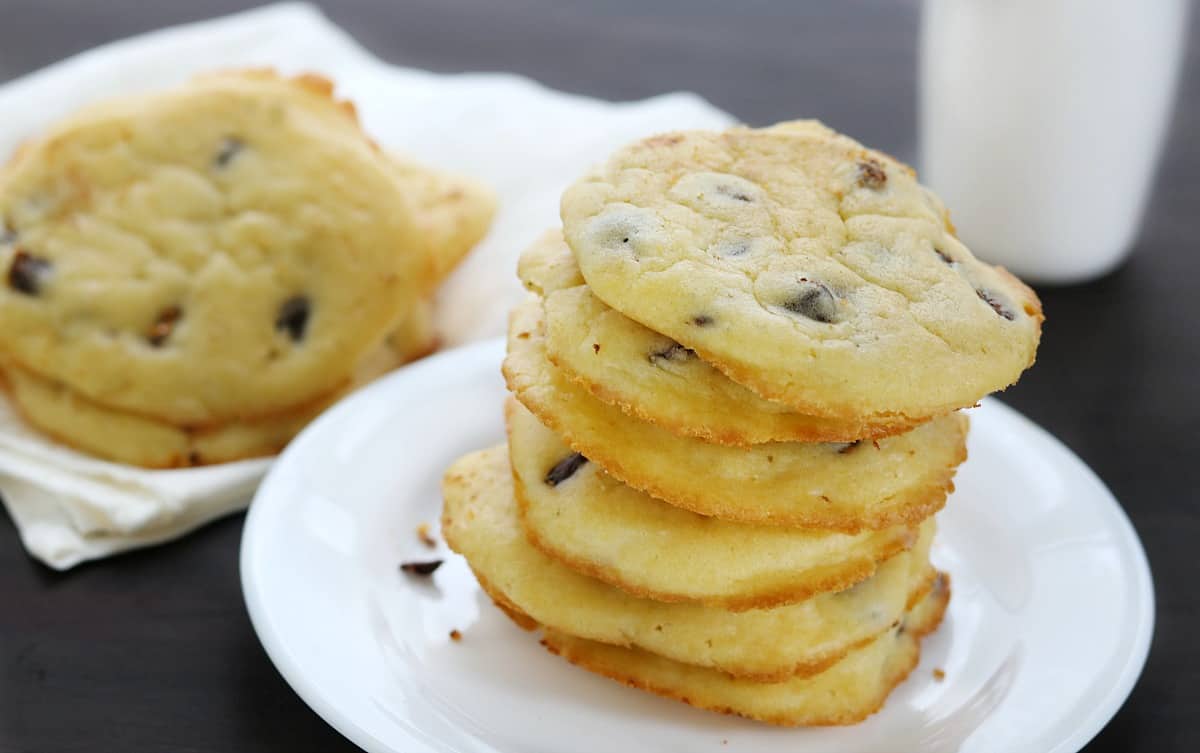 Best Chocolate For Low Carb Truffles
When eating low carb you don't have to give up chocolate. Does it just become a matter of what kind can I have? When choosing chocolate opt for a high percent cacao. The higher the percentage, the less processing and added sugar. Another option is to choose a sugar free, naturally sweetened chocolate like Lily's brand.
What Sweetener Is Best For Low Carb Truffles
That is our number one go-to. Lily's is sweetened with Stevia and has (in my opinion) no bitter aftertaste or funky burning sensation. You can find Lily's online easily at shops like Netrition or even Amazon. For a quick tip on how to melt chocolate visit my post here melting chocolate.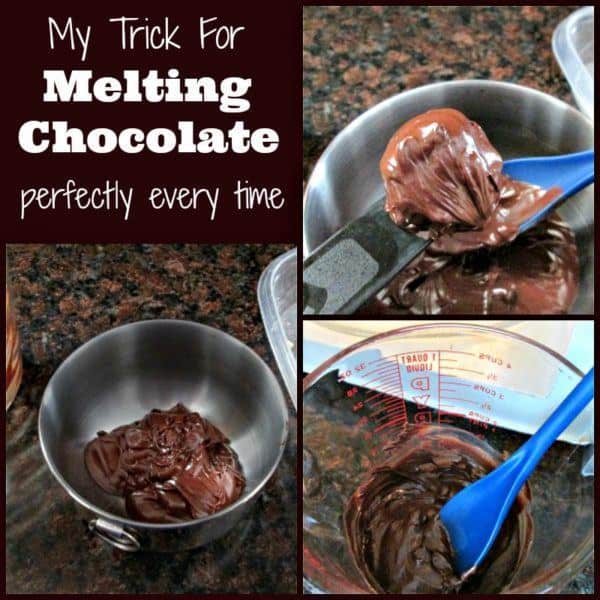 Looking for more low carb dessert recipes
What Flour Do You Use For Low Carb Truffles
I use almond flour for these almond flour truffles. It allows you to get the right texture for the base, without changing the flavor. Then dip in a sugar free chocolate for one incredible and delightful holiday low carb truffle.
Yield: 24 Truffles
Low Carb Chocolate Truffles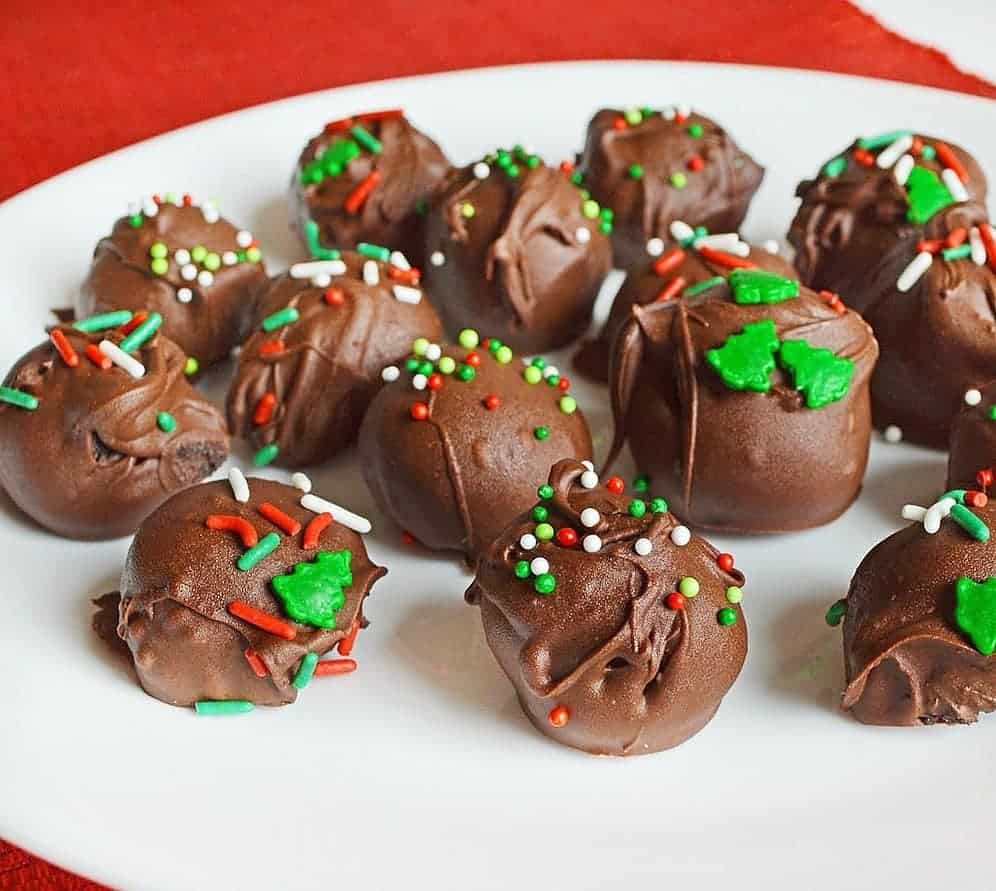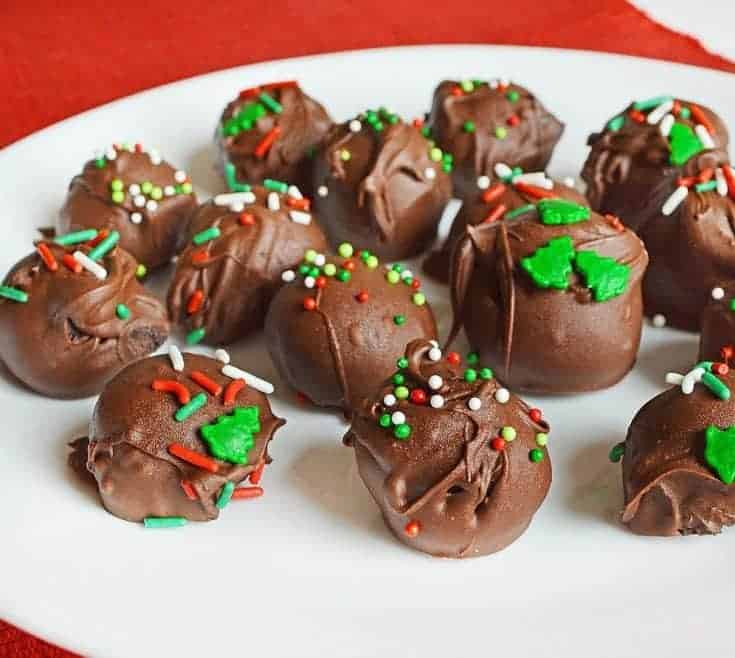 Our low carb chocolate truffles are sure to satisfy your cravings for chocolate and make the perfect take-a-long treat for any party or pot luck! The whole family will love them. 
Ingredients
For the cookies
2 Eggs
1 stick Butter, softened
1 teaspoon vanilla extract
12 drops liquid stevia
½ cup Swerve or sweetener of choice
¼ cup unsweetened cocoa powder
2 tablespoons almond flour
½ teaspoon baking soda
¼ teaspoon sea salt
For the truffles
1 block cream cheese, softened
1 bag Lily's Sugar Free Chocolate Chips
2 tablespoon heavy cream
sugar free sprinkles, optional
Instructions
Pre heat the oven to 350.
Using an electric mixer - Cream butter and sweeteners until fluffy. Add eggs & Vanilla. Beat again until smooth.
Add dry ingredients and mix until cookie dough forms.
Spread dough out onto a cookie sheet, about ½" thick.
Bake for 15 mins or until set up and starting to get firm/crunchy.
Allow to cool COMPLETELY.
Once the cookie is cooled completely crumble it using hands or food processor.
Add cookie mixture to a bowl with softened cream cheese and mix until fully combined. Mixture should be able to be handled and stick together.
Roll truffles into individual balls (about 11/2") Set on cookie sheet. Refrigerate 15 minutes.
Add chocolate chips and heavy cream to a microwave safe bowl. Heat 30 seconds at a time, mixing each time until completely melted.
Dip each truffle into the melted chocolate and return to cookie sheet. Refrigerate until chocolate has re-hardened.
Nutrition Information:
Yield:
24
Amount Per Serving:
Calories:

81
How To Store Truffles
I like to store these chocolate truffles in the refrigerator. It will keep the chocolate nice and hard and then allow them to last longer than sitting on the counter. You will find these truffles store in the fridge for up to 5 days. Make sure to store them in an airtight container, that way they don't dry out.
Can You Freeze Low Carb Chocolate Truffles
Yes, you can freeze these low carb chocolate truffles. Feel free to allow them to harden up, and then place in a freezer bag or airtight container. Then toss in the freezer and store for up to three months. Pull a handful out when you get a craving or serve them all up to guests.
Variations For Sugar Free Truffles
Skip the sprinkles and add nuts on top, for a crunch factor. Drizzle white chocolate over the top of the milk chocolate, and so on. You can get creative on how you dress up these truffles. You can also play around with the cookie base, for a different flavor.
NOTE: nutrition facts DO NOT include the chocolate coating. The recipe analyzer would not recognize the Lily's chocolate. Use an app like MyFitnessPal or such to figure the full nutrition information.