Our homemade gingerbread whoopie pies are going to blow your mind. Plus to save time, we have provided a semi-homemade recipe so you can be eating these babies in no time!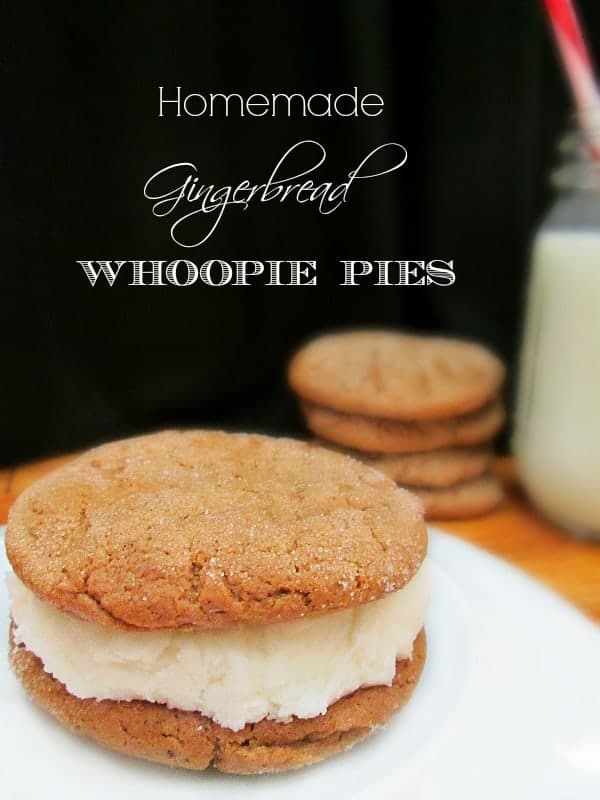 Homemade Gingerbread Whoopie Pies Recipe
Whoopie pies... not a pie. Not a cookie ....  mini cake?  Or a mix of all three?  Either way, they are certainly yummy and loved by all! Chocolate whoopie pies, peanut butter whoopie pies, mint chip, pumpkin, cookie, brownie, there are so many different kinds. I have even had a maple bacon whoopie pie.  Yes, it was fantastic.  Great, now I want bacon. Well, let's at least get this recipe up for you  first.
Soft, sweet and spicy gingerbread with a creamy filling. Pair with some hot cocoa and you have the perfect winter treat!
Homemade version
Recipe card Below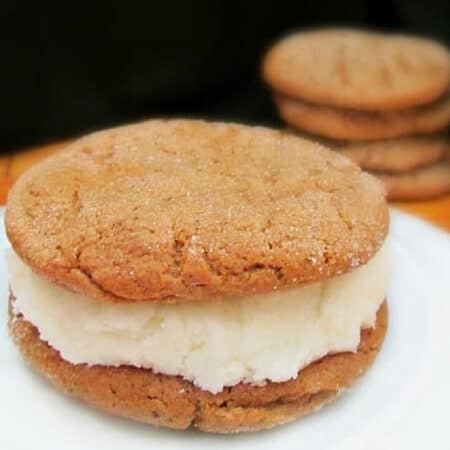 OR 
 Semi-Homemade Version
Not everyone has the time to bake from scratch. I often do both semi and homemade depending on the dish and the amount of time that I have.  Semi-homemade can be just as good as long as you don't skimp on too much of the process. For example, use a store bought cake mix, but make a killer homemade frosting!
Instead of making your gingerbread completely from scratch, try using a store bought mix.  I prefer Krusteaz 
Prepare according to the package instructions and then follow the recipe above for the filling.
More amazing dessert recipes
If you chose homemade here you go, Enjoy!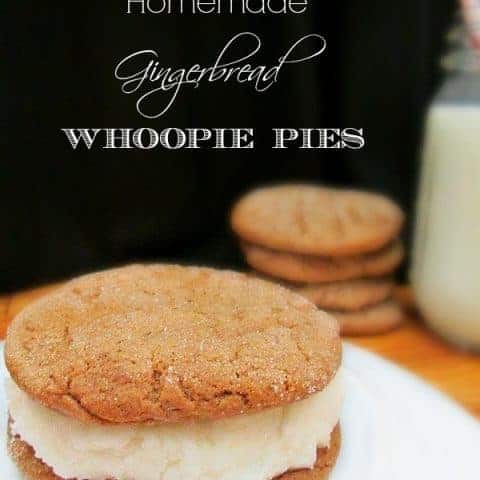 Homemade Gingerbread Whoopie Pies Recipe
Ingredients
For the cakes
2-2 ½ cups of all-purpose flour
½ cup white sugar
½ cup molasses
⅓ cup vegetable oil
2 ½ teaspoons ground ginger
1 ¼ teaspoons baking soda
1 teaspoon ground cinnamon
¾ teaspoon salt
1 egg beaten
⅓ cup boiling water
Filling
2 ½ cups powdered sugar
1 8 ounce package cream cheese, room temperature
¼ cup butter, room temperature
2 teaspoons heavy whipping cream
1 teaspoon vanilla extract
Instructions
Preheat oven to 350 degrees
Line cookie sheets with parchment paper or lightly grease/flour
Combine sugar, molasses, ginger, baking soda, cinnamon, and salt in a large bowl.
Add the flour, mix.
Add the vegetable oil and egg, mix well.
Pour in the boiling water and mix until smooth.
Spoon dropped 1 inch ball size dough on cookie sheet about 1 inch apart
Bake about 10-12 minutes
Cool on the pan for at least 5 minutes, move to a cooling rack, cool completely.
**************************************************************************************************
Filling
Combine the cream cheese, butter, cream, and vanilla in a bowl, by hand of mixer. I have done both.
Add the powdered sugar about a ½ cup at a time
Mix well until fluffy.
Spoon onto cooled gingerbread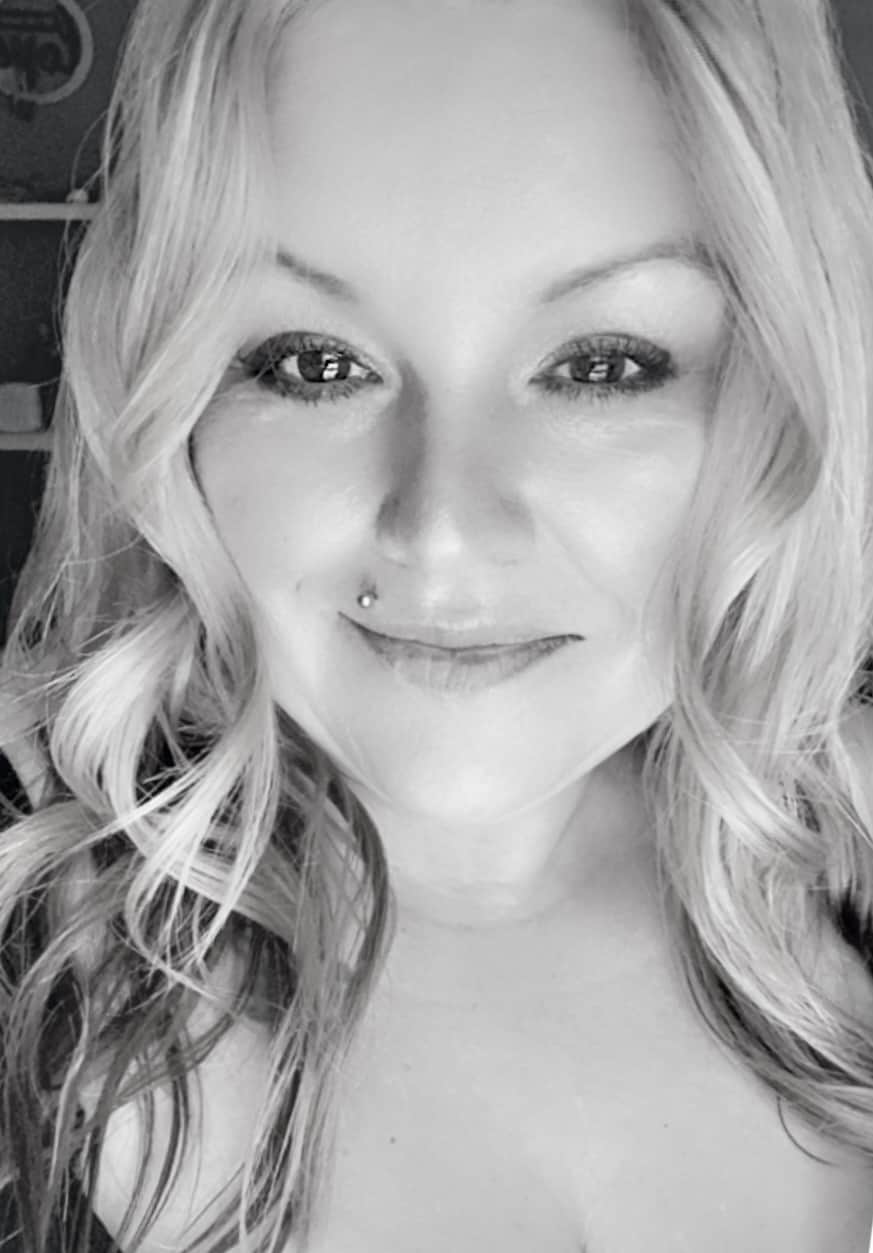 Owner & Lead Recipe Developer for It's Simple! since 2015, where you will find our best Family Favorites & Keto Low Carb Dishes with Helpful Cooking Tips & Hints in each post. Many Thanks for Stopping By, Enjoy!