This Hershey's Homemade Hot Cocoa mix is the perfect decadent treat on a cold winter day. It also makes a great gift!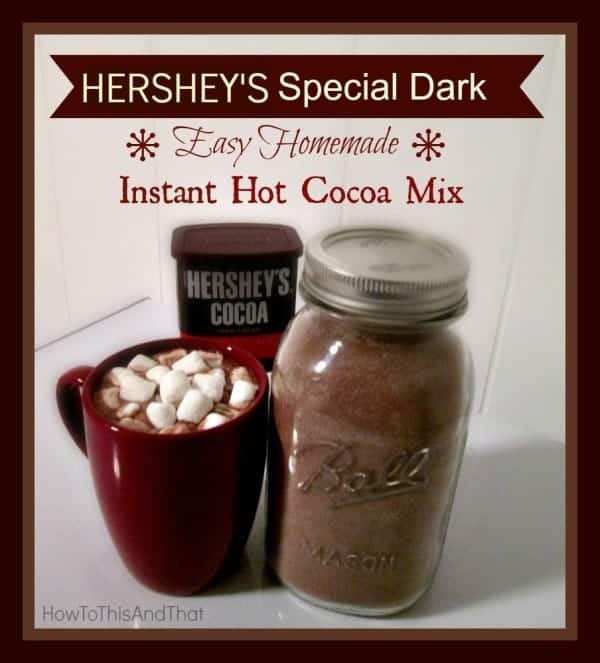 Hershey's Special Dark Homemade Instant Hot Cocoa Mix Recipe
Wow it is cooling off fast! So between the cold and my insane obsession with chocolate, I immediately start craving hot chocolate. Usually we buy the box of instant little envelopes, but I found that we go through them too fast. A lot of times they are just not as "chocolatey" as I want. Homemade hot cocoa can take too long unless you have a pre made mix, which is what we made here.
For us, making it homemade is not only tastier, but cheaper. Yes, you can get the small 6 envelope box for $1 , but here that would be gone in two days. The only ingredient I noticed was really expensive was the dry milk....  oh boy!  The large box (about the size of a cereal box) was $18 !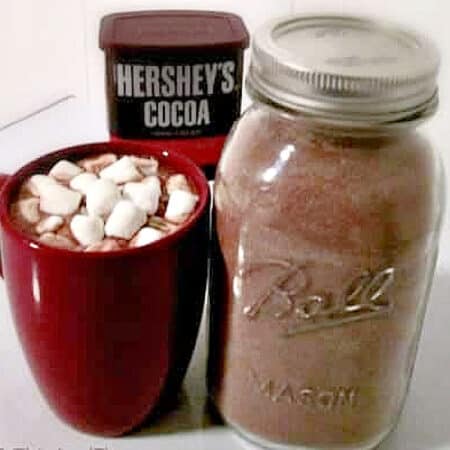 Instead, we used non dairy creamer.  After trying the hot cocoa tonight, I actually like it better. So if you go through a lot of hot chocolate during the season, try this recipe, it is easy , less expensive and you can add an extra scoop if you want a more decadent, rich cocoa.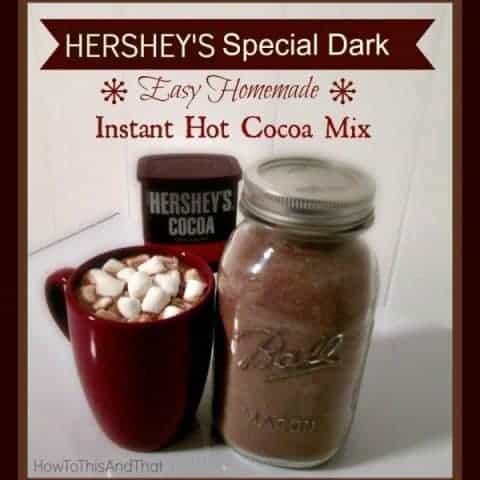 Hershey's Special Dark Homemade Instant Hot Cocoa Mix Recipe
Also makes a great gift !
Ingredients
1 Cup Hersey's Special Dark Cocoa Powder - $2.68, prices may vary by store
2 Cups Non Dairy Creamer, at least 11 oz. - Walmart has a brand that is $1
1 Cup Sugar
A tiny dash of salt, about ¼ tsp.
This recipe made a 1 quart jar of mix and we still have plenty ingredients left over to make more.
Instructions
In a large bowl combine all the ingredients and mix well. If you have a sifter use it, if not that is ok. I suggest having a cup of hot water on hand so you can test it out before you store it. This way you can see if you want to alter the recipe (more sugar etc) Remember that this is Special Dark cocoa so it will be stronger, more bitter. You can of course use regular cocoa, just up the amount to 2 Cups. Funnel into a Mason jar or air tight storage container.
To Serve : Add 2 tablespoons to one standard size ( standard size is classified as 10 oz. ) mug of hot boiling water.
Leave room in the mug to add more mix till it's just as you like it.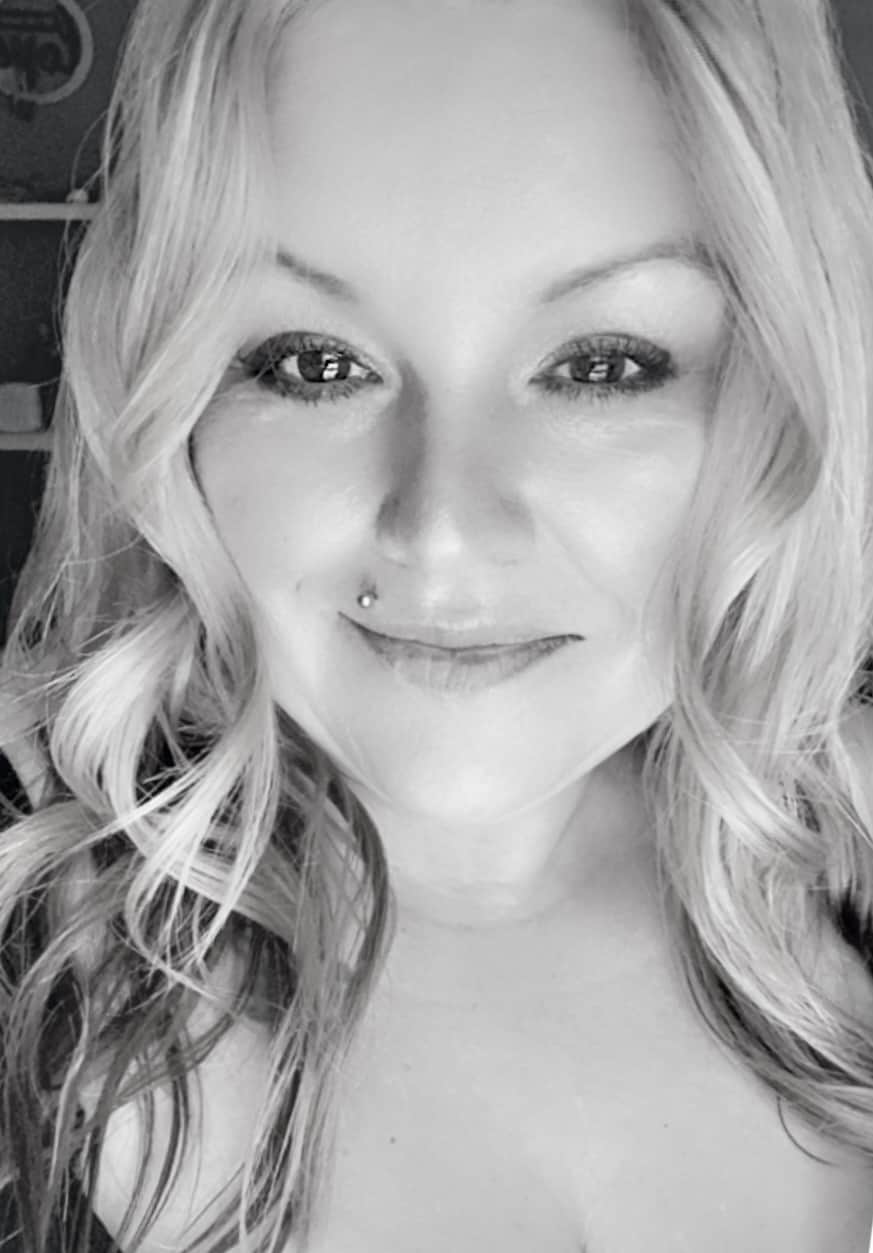 Owner & Lead Recipe Developer for It's Simple! since 2015, where you will find our best Family Favorites & Keto Low Carb Dishes with Helpful Cooking Tips & Hints in each post. Many Thanks for Stopping By, Enjoy!