Perfect Homemade Whipped Cream Every Time
With all the talk about chemicals, GMO's and all kinds of other garbage coming out of our grocery stores, we have started making everything we can homemade and from our own resources.
One thing I love is dessert, but I absolutely must have my whipped cream. Especially if we are talking about ice cream sundaes. I use to run into the store and grab the cheapest ( cause this stuff is expensive!!!) can of whipped cream that I could find.  Besides being expensive,  the cans are small, don't last very long and who knows what kind of chemicals are needed to make sure they spray correctly. Let's not forget how some people buy these cans for "recreational" use,  no thanks.
I decided to stop being afraid of making homemade whipped cream and set out to master it.  No more junk in a can. I failed for weeks,  the whipped cream never set properly or always "broke". I was working with some other recipes one day and figured, why not try using gelatin to stabilize my whipped cream. My daughter thought it wouldn't work because using gelatin meant you had to add water. I figured you could create the gelatin first with the water,  then whip it into the cream.  We tried that,  I didn't like the texture.
For fun, since the stuff was out already,  I decided to try just whipping the gelatin into the cream. That didn't do anything at all. It was pretty well non existent. Ok, let's try again...   this time I treated the gelatin the way we were suppose to (dissolved in water and allowed to sit until almost set) , instead I used the whipping cream.  Viola.
This worked perfectly. No loss of flavor by using water and perfectly set whipped cream. This seemed too easy so we tried it quite a few more times. Not only did it work each time, but I noticed it held up longer. I make it multiple times a week, I'm in love.  Give it a try!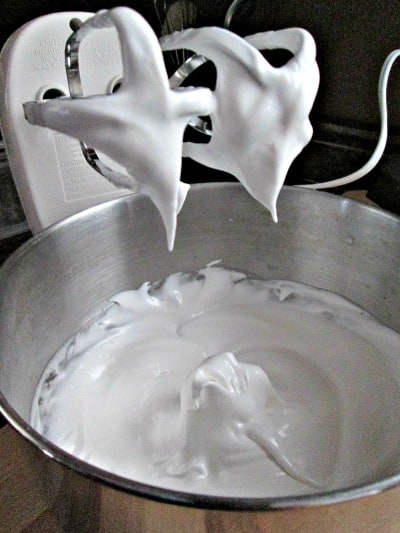 Ingredients:
2 Cups of Whipping Cream , Plus ½ Cup
4 tablespoons of sugar
1 teaspoon vanilla extract
1 teaspoon unflavored gelatin
What you will need:
Stainless steel bowl,  cooled in the freezer
Hand or Stand Mixer
Small sauce pot
Process:
Combine the gelatin and ½ cup of whipping cream in a small sauce pan,  mix well.  Simmer over very low heat until gelatin is dissolved. Remove from heat,  let SIT but not SET.  Stir occasionally.
In the cold stainless steel bowl, add the 2 cups of whipping cream, vanilla and gelatin cream mixture. Start the mixer,  add one tablespoon of sugar at a time. Continue to whip on high until stiff peaks form.
Use immediately or refrigerate.
USE THIS RECIPE WITH ONE OF THESE SUCCULENT STRAWBERRY RECIPES!