Keto Chocolate Ice Cream is silky smooth, sweet as can be, and a tasty cold treat to cool down this summer. Keto ice cream is easy to make, all you need are a few ingredients and an ice cream maker. In no time you will have a delicious homemade low carb ice cream to serve up family and friends. Make your own version of a keto Wendy's frosty right at home, see below.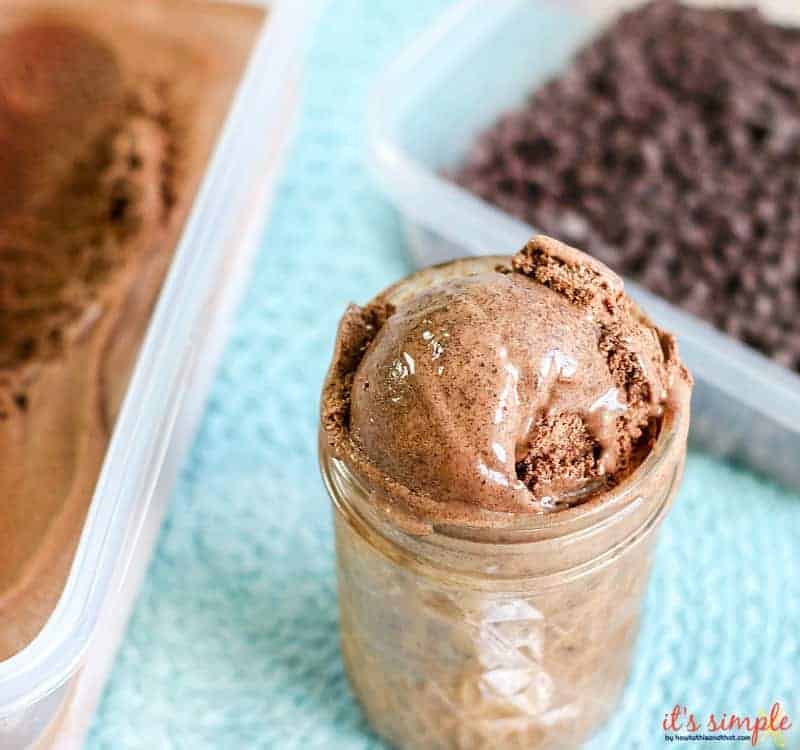 Chocolate keto ice cream is a guilty pleasure for me. Going on the Ketogenic diet I was scared to sacrifice ice cream. So having a homemade version that fits my keto lifestyle was a must. This is my tried and true keto chocolate ice cream with ice cream maker. It offers a really rich and creamy texture, that won't disappoint.
Keto Chocolate Ice Cream
Just seven ingredients are all you need. Since you are using an ice cream machine you will have eggs in this ice cream recipe. This adds a velvety texture that you don't get with no-churn ice cream recipes.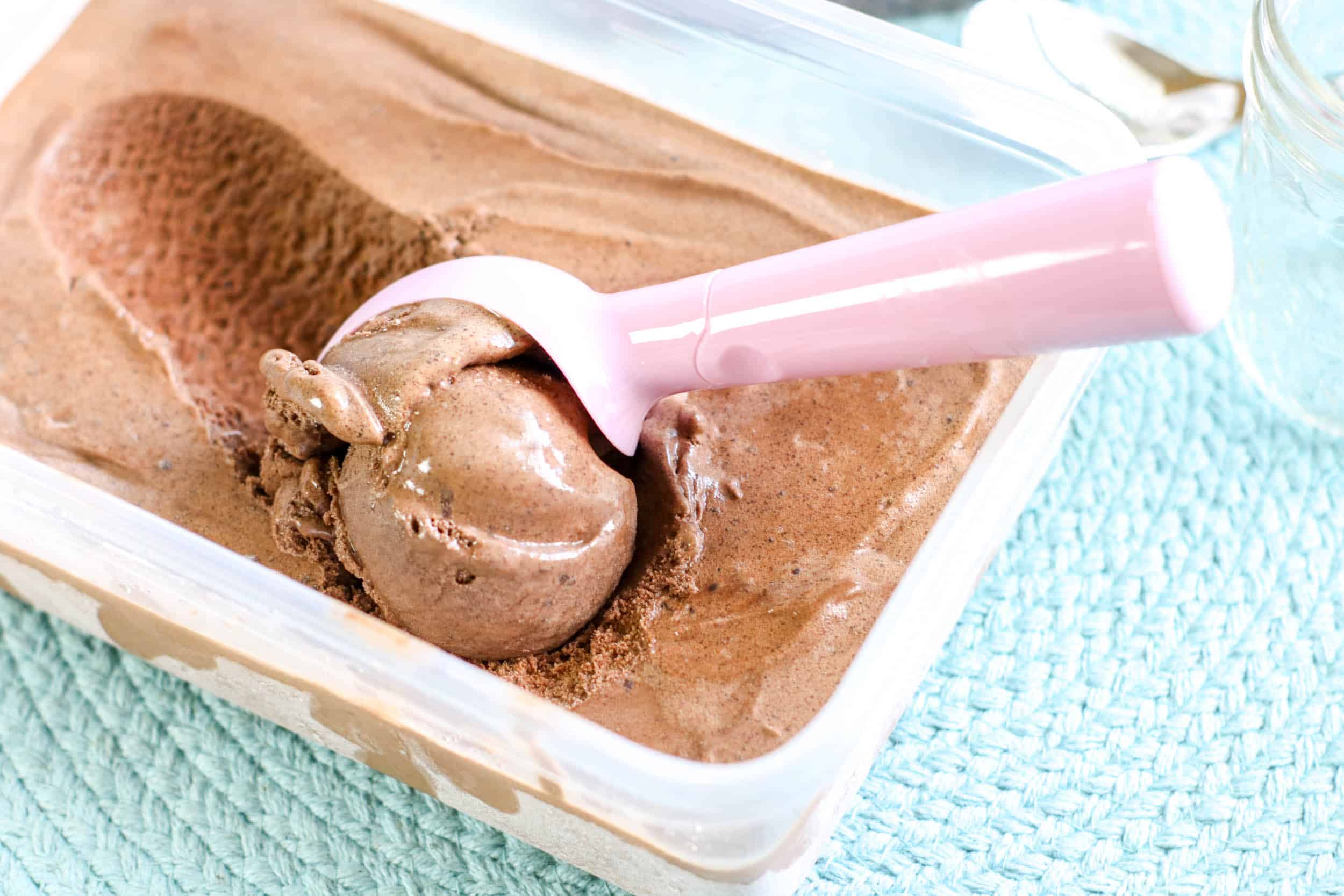 What Could I Use To Make Keto Ice Cream
Reach for unsweetened chocolate, almond milk, and of course your choice of sweetener. With those three ingredient changes, you can go from a regular recipe to low carb chocolate ice cream! Then follow the directions on cooking the mixture then pouring into your ice cream machine that will handle the rest. This isn't a dairy free recipe since you use heavy cream in it.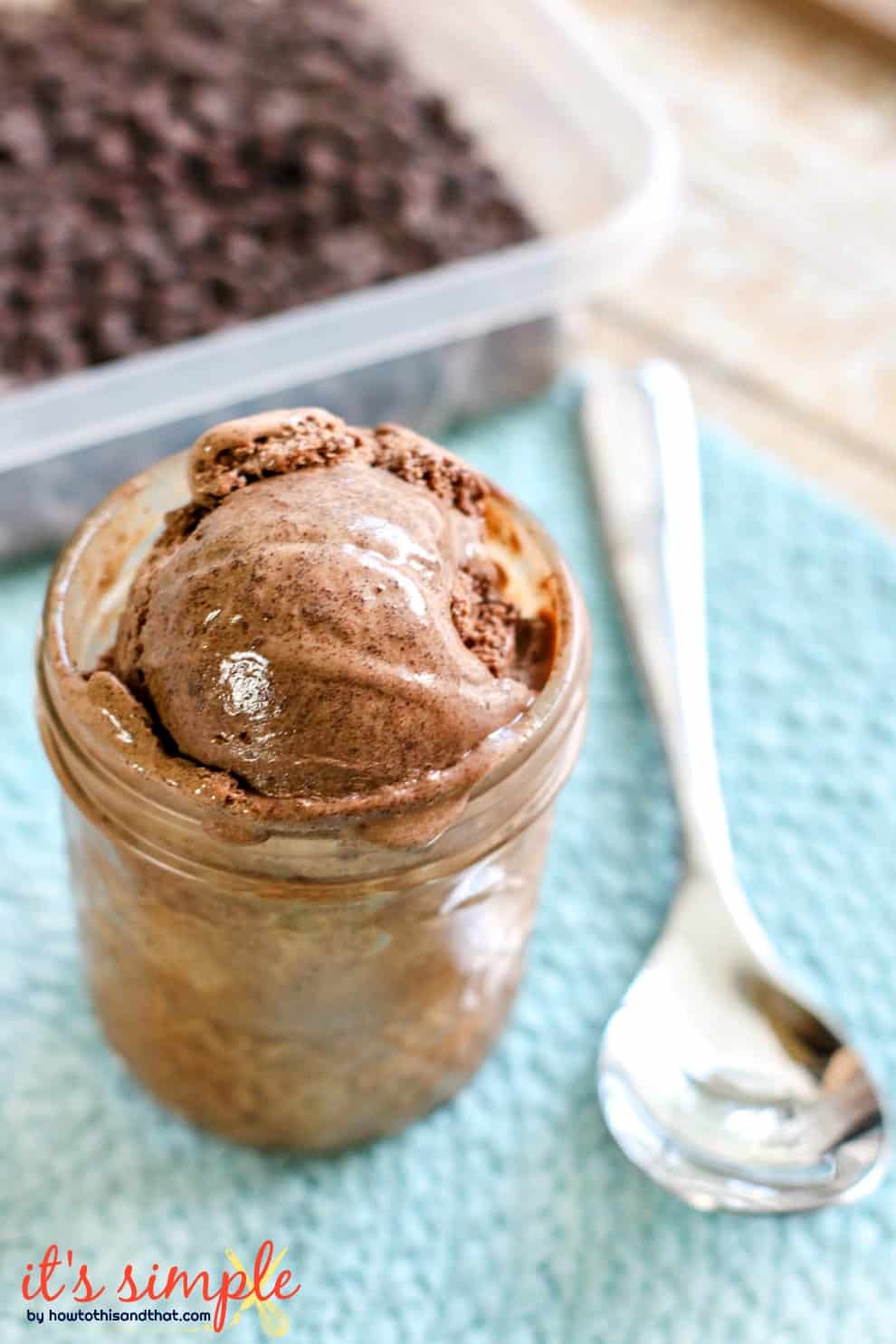 Is Keto Ice Cream Tasty
I think it is! You really don't notice much difference than regular ice cream. I do find sweeteners leave a bit of an after-taste and that is the only big difference I would say you get from keto ice cream.
Tips For Scooping Ice Cream
You have to be patient, allow the ice cream to sit on the counter for five minutes or so. Take your ice cream scoop and place in hot water, and let it set. Then dry it off and go to spooning up ice cream. It will take a lot less arm work if you follow these tips.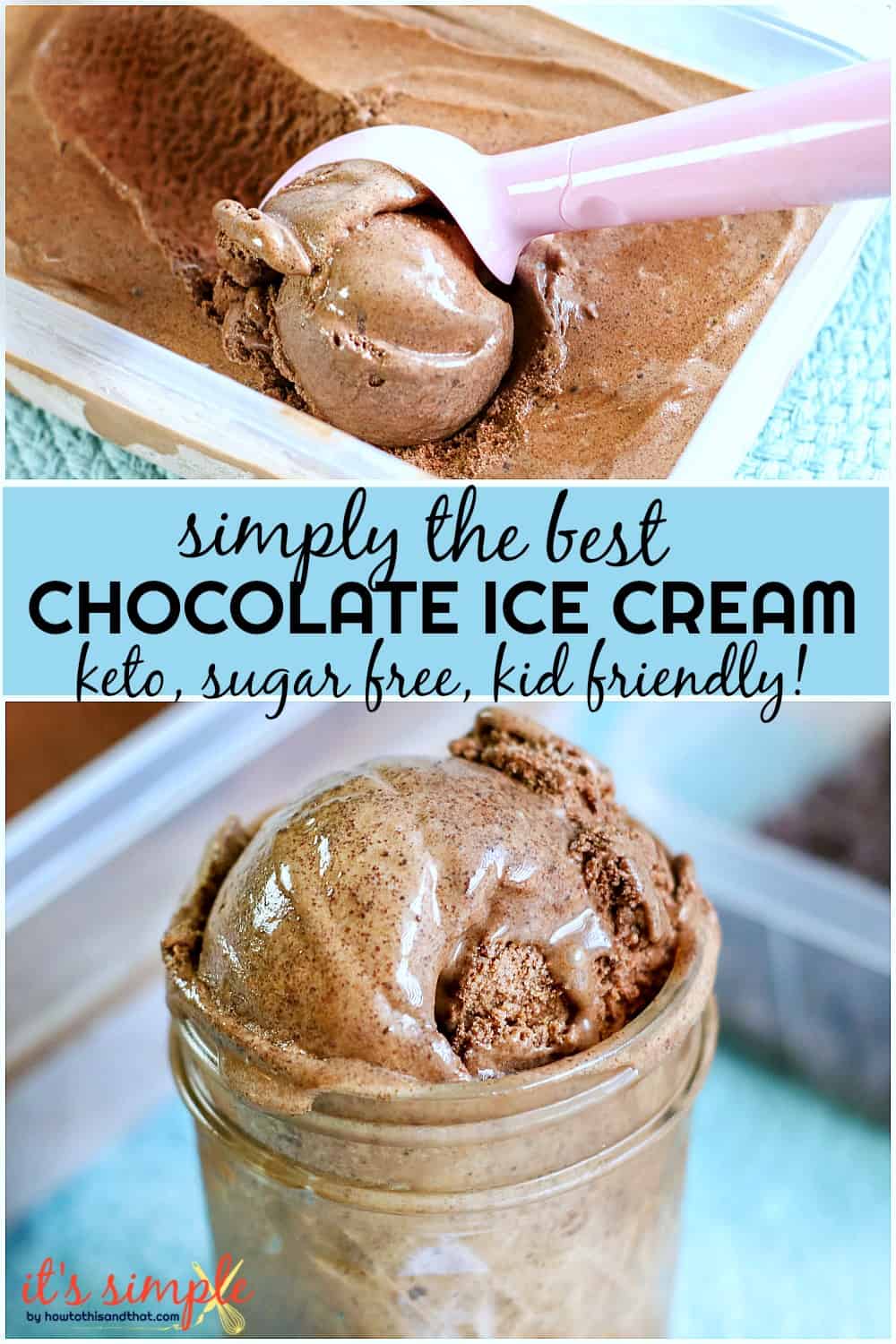 Toppings For Keto Ice Cream
Sugar-Free Chocolate Chips or dark chocolate
Sprinkle of Cinnamon
Diced Fruit
Pair with a keto cookie or pie
Sugar-free caramel, hot fudge, etc.
Drizzle of peanut butter or nut butter
Check Out More of My Favorite Low Carb Keto Desserts
Keto Peanut Butter Chip Fudge | This fudge is velvety smooth with bits of chips throughout for a little bit of a crunch factor. I make this and toss in the freezer for an afternoon snack.
Easy Keto Chocolate Pudding | Pudding is always a rewarding dessert. This low carb keto pudding is easy to make, chocolatey, and downright addictive.
Fathead Churros | Churros are such a fun dessert, give this recipe a try using fathead dough. It is rather easy to make and a guilt-less dessert.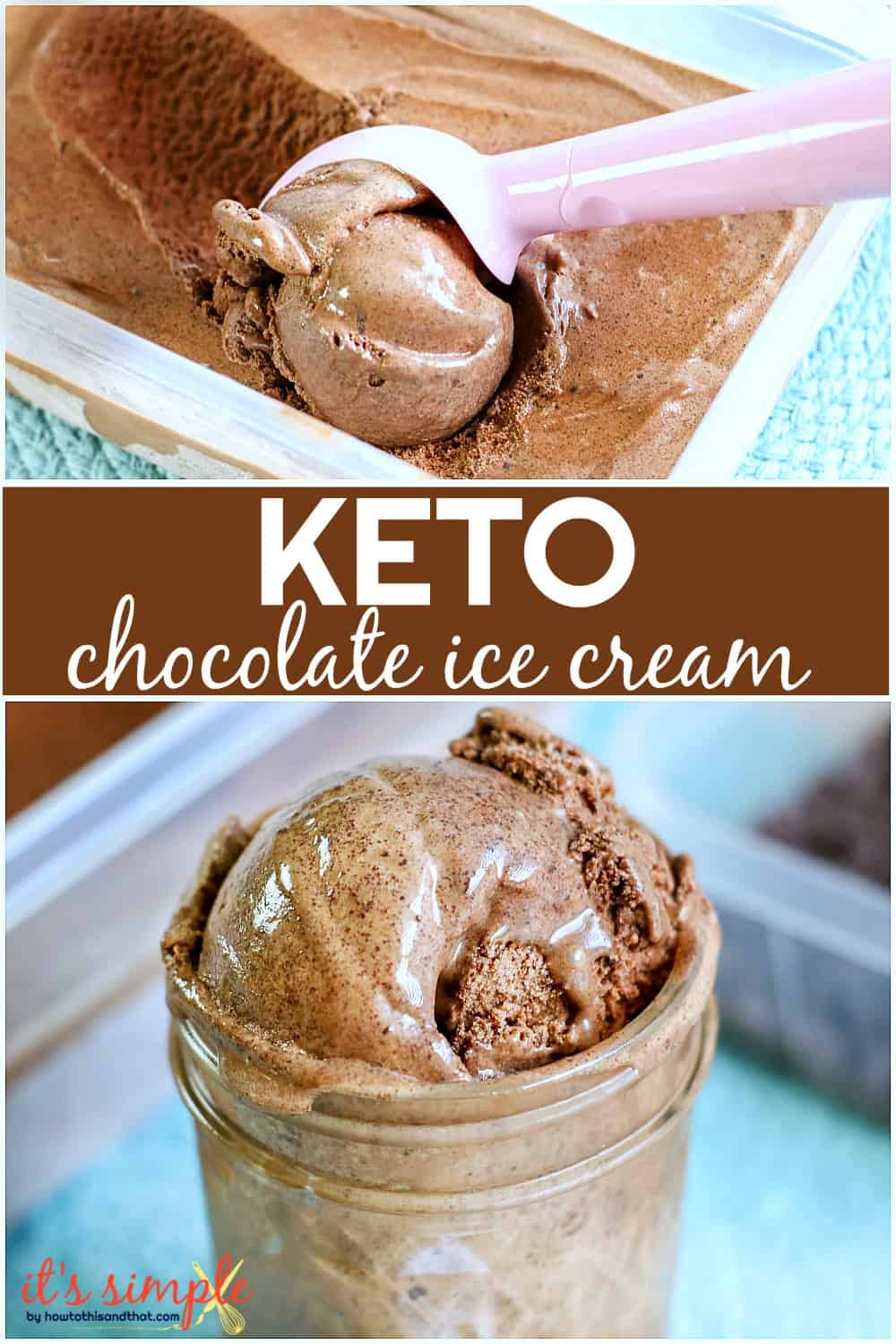 How Long Can You Store Homemade Ice Cream In Freezer
After you whip up your ice cream and it is ready to serve, you can then store your ice cream in the freezer for up to three months. Just make sure you store it properly to prevent ice crystals from forming on the top of the ice cream. You can buy freezer friendly ice cream containers online.
Making the recipe!
Ingredients
4 ounces unsweetened Lily's chocolate, chopped
1 cup almond milk
2 large eggs
1 cup sweetener of choice- we used powdered Swerve (it dissolves easier)
1 cup heavy cream
1 teaspoon vanilla extract
1 pinch salt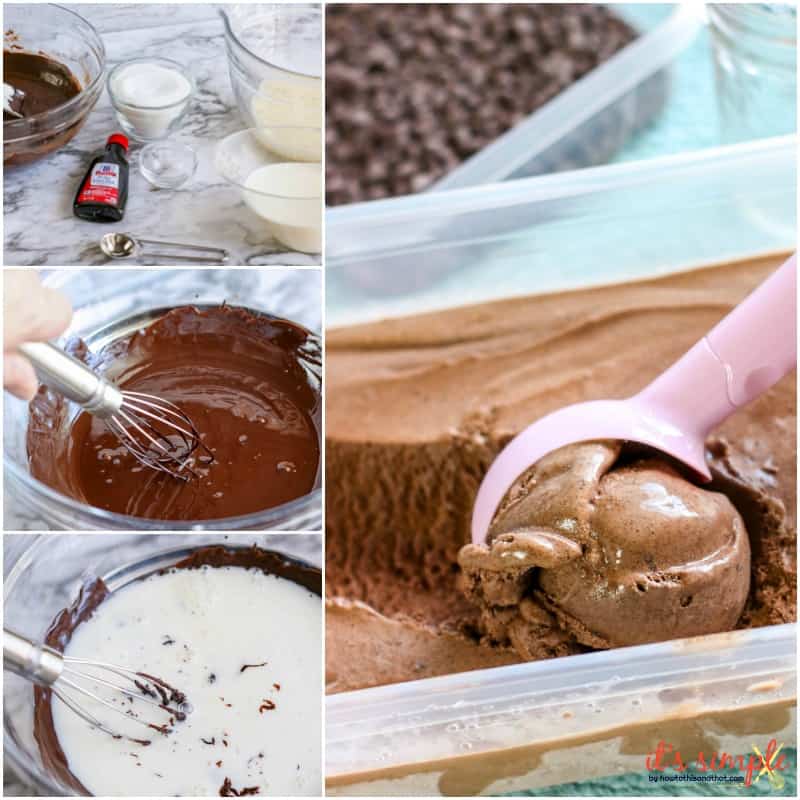 Instructions
Beat eggs with electric mixer until light and foamy, about 1 minute. Slowly add the sweetener and continuing mixing until blended. Any remaining sweetener will dissolve in the cooking process.
Add almond milk, cream, vanilla, and salt to sauce pot over low heat, SLOWLY and briskly, whisk in egg mixture.
NOTE- it is important to slowly add the eggs and continuously whisk so the eggs do not scramble.
Continue whisking and increase heat to medium. Cook for 1-2 mins.
Remove from heat and add chocolate. Mix until fully melted.
Pour into ice cream maker and freeze according to manufacturer's instructions. About 4-6 hrs.
Ice cream can be enjoyed earlier if you like it soft.
In the Cuisinart (or similar) Ice Cream 2 quart machine, this takes approximately 30 minutes to freeze into soft serve.
Enjoy your Keto and Low carb chocolate ice cream!
Make it a Keto Wendy's Frosty
To make this delicious hard serve chocolate ice cream either soft serve or like a keto Wendy's frosty simply pull the ice cream out part way through freezing. Whip a small amount of heavy cream into it, use as little or as much as you would like. The desired texture is up to you.
Once you whip the cream and you have achieved the consistency you want either enjoy immediately or refreeze.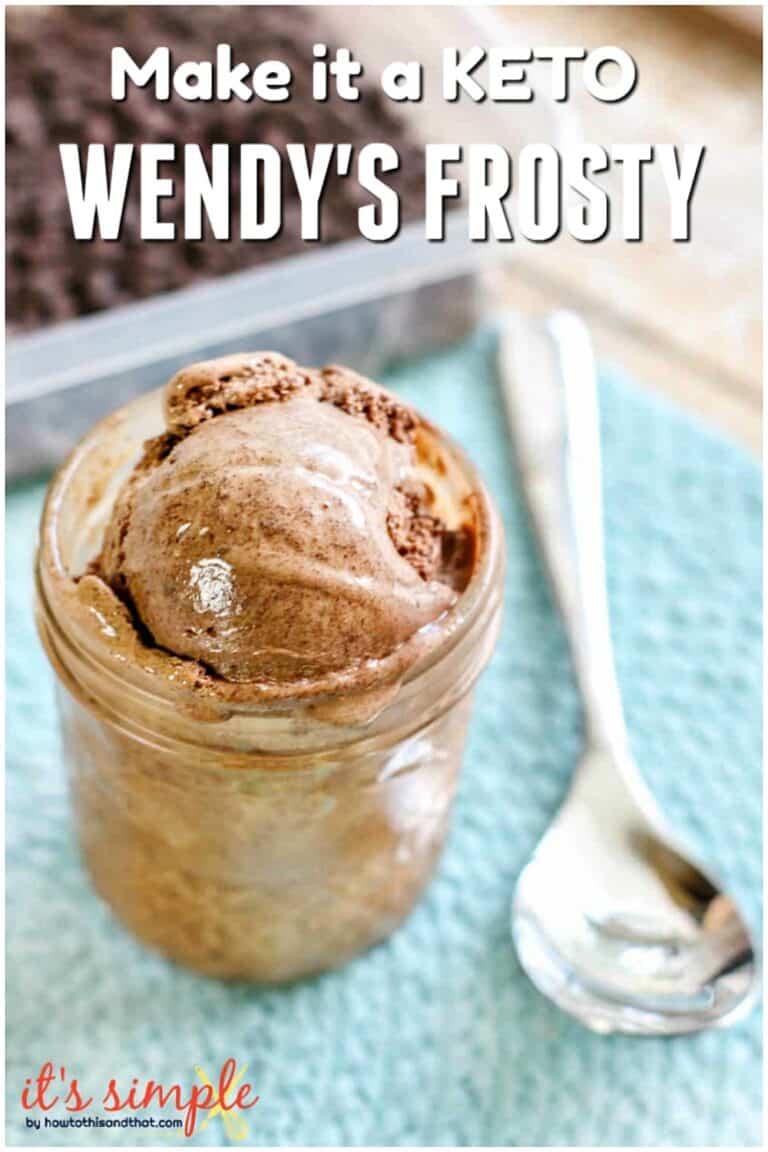 Printable Recipe Card
Yield: 8-10 servings
Keto Chocolate Ice Cream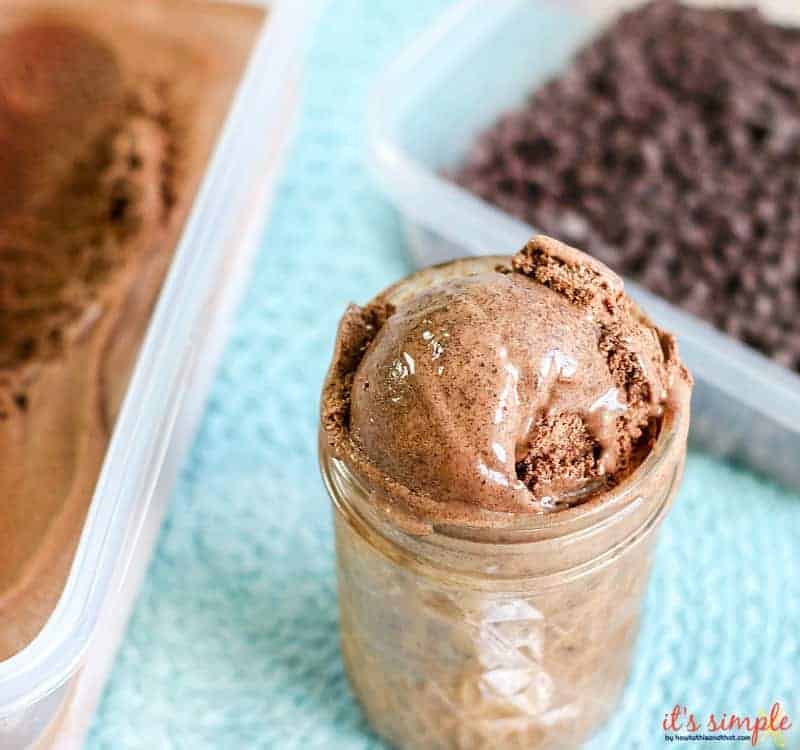 Keto Chocolate Ice Cream is silky smooth, sweet as can be, and a tasty cold treat to cool down this summer.
Total Time
4 hours
10 minutes
Ingredients
4 ounces unsweetened Lily's chocolate, chopped
1 cup almond milk
2 large eggs
¾ cup powdered Lakanto Monkfruit or sweetener of choice (powdered desolves easier)
1 cup heavy cream
1 teaspoon vanilla extract
1 pinch salt
Instructions
Beat eggs with electric mixer until light and foamy, about 1 minute. Slowly add the sweetener and continuing mixing until blended. Any remaining sweetener will dissolve in the cooking process.

Add almond milk, cream, vanilla, and salt to sauce pot over low heat, SLOWLY and briskly, whisk in egg mixture.

NOTE- it is important to slowly add the eggs and continuously whisk so the eggs do not scramble.

Continue whisking and increase heat to medium. Cook for 1-2 mins.

Remove from heat and add chocolate. Mix until fully melted.

Pour into ice cream maker and freeze according to manufacturer's instructions. About 4-6 hrs.

Ice cream can be enjoyed earlier if you like it soft.

In the Cuisinart (or similar) Ice Cream 2 quart machine, this takes approximately 30
Nutrition Information:
Yield:
8
Serving Size:
1
Amount Per Serving:
Calories:

210
Total Fat:

21g
Saturated Fat:

g
Trans Fat:

0g
Cholesterol:

mg
Sodium:

mg
Carbohydrates:

2.6g
Protein:

4.4g