Just because you eat low carb doesn't mean you can't enjoy pumpkin. These low carb Pumpkin cream cheese cookies are the perfect taste of fall.

Low Carb Pumpkin Cream Cheese Cookies
Here is a pumpkin cream cheese cookie recipe that is low carb and so good no one will even know they are.  One of my favorite things about the beginning of fall is whipping out my pumpkin and creating delicious keto pumpkin recipes, like these cookies.
Pumpkin is so versatile, you can add some into your coffee, pair with pasta, or take a sweet route and create desserts. This is one of my go-to pumpkin recipes, it is a must to try. A delicious pumpkin cookie topped with a creamy cream cheese frosting. I seriously can't get enough of these. They are perfect for serving your guest for family gatherings and parties, or an afternoon treat for you and the family! If you want a cookie that melts in your mouth, these are it. The cookies really are so light and fluffy, they melt in your mouth. They offer a mild pumpkin flavor, that pairs perfectly with the cream cheese frosting. They aren't overly sweet, which is nice.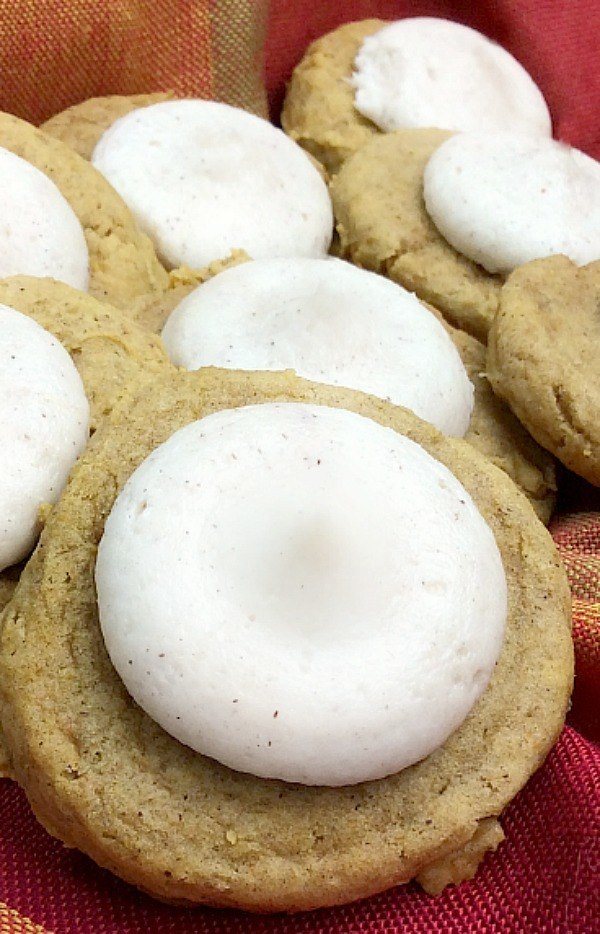 Make sure to prep some of these cookies ahead of time, toss in the freezer, and thaw when you want to serve some up! For me creating keto friendly recipes helps me stay on track during the holidays. It is so easy to be tempted when you have a table full of foods, so why not create some foods that fit into your diet, so that you know you can enjoy them without feeling guilty after. Make up a batch or two, enjoy some now and toss the rest in the freezer for later!
Making our low carb Pumpkin cream cheese cookies
(Full recipe card below)
Start off like any other cookie recipe by creaming the butter and sweetener.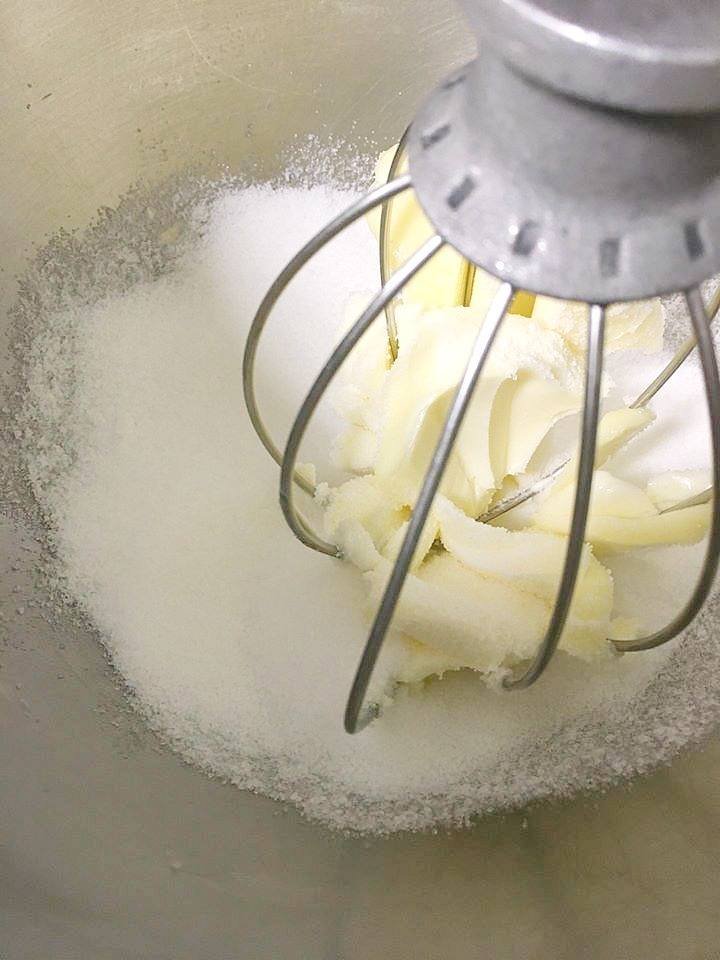 Add remaining cookie ingredients and mix well. Batter will be thick, but scoopable.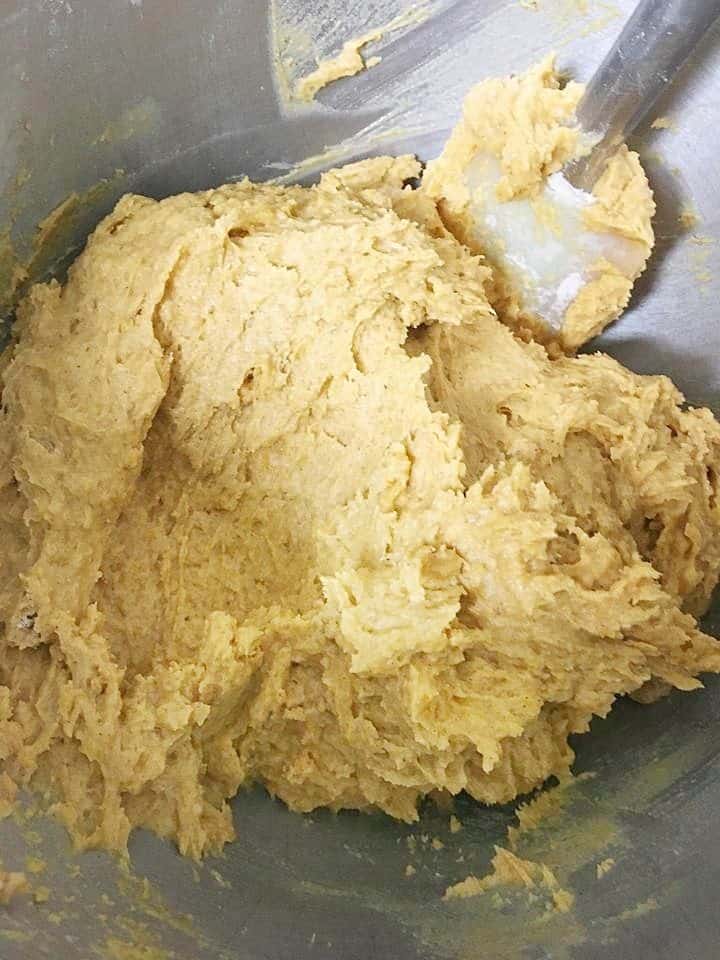 Spoon onto a sheet pan, bake and whip up the cream cheese frosting!
Yield: 25 People
Low Carb Pumpkin Cream Cheese Cookies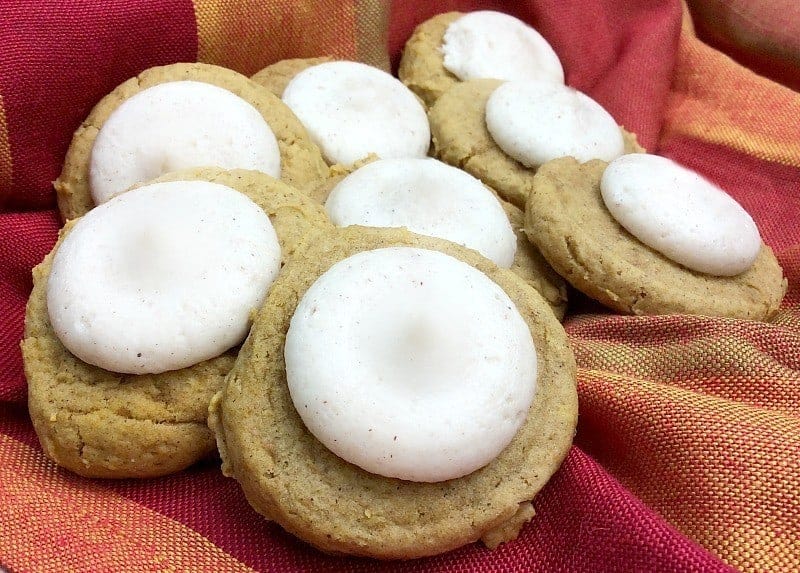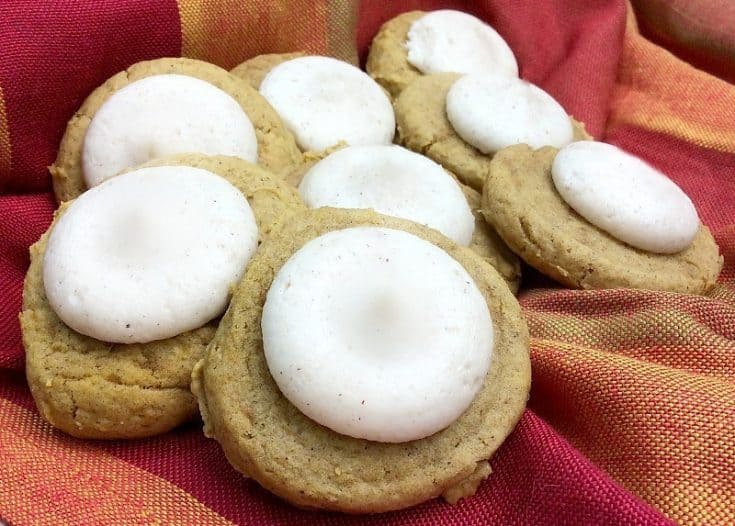 These low carb pumpkin cream cheese cookies are the perfect taste of fall! 
Ingredients
½ C butter
1 C sweetener
2 Large eggs
1 C canned pure pumpkin
1 ½ C almond flour
2 teaspoon baking powder
1 teaspoon salt
2 ½ teaspoon ground cinnamon
½ teaspoon nutmeg
¼ teaspoon ground ginger
For the Frosting
½ C butter, softened
1 8 oz cream cheese, softened
2 C powder sweetener
1 teaspoon vanilla
1 teaspoon ground cinnamon
Instructions
Preheat your oven to 350 degree's
Using a mixer, cream the butter and sugar together.
Add in the eggs and pumpkin. Mix well
Add remaining cookie ingredients and continue mixing.
Using the small ice cream scoop, scoop out some batter and place the dough 2 inches apart from each other.
Bake for 12-15 minutes
Once done, allow cookies to cool for a few minutes before transferring to a wire rack to cool some more.
Using a mixer, combine all ingredients together until smooth and fluffy.
Scoop frosting into piping bag and pipe onto cooled cookies or use a butterknife to spread.
Enjoy!
Nutrition Information:
Yield:
25
Amount Per Serving:
Calories:

116