This post may contain affiliate or paid links. See our full disclosure at the bottom of this page for more information. ............................................................................................................................................................
Everybody should be familiar with the famous Snickerdoodle cookie, right? Cinnamon sugar yumminess, yes that! Well we have created a decadent low carb keto cheesecake bar that is to die for. Come see how easy they are to make.

Keto Cheesecake Bars
Snickerdoodle Style!
Everybody should be familiar with the famous Snickerdoodle cookie, right? Snickerdoodles are a cookie normally seen around the holidays, cookie swaps, bake sales ect. A soft cookie, but with a little crunch garnished with a yummy cinnamon and sugar coating. Snickerdoodles have always been a favorite in my family, but sometimes we get bored with having them the same old way, plus they aren't keto!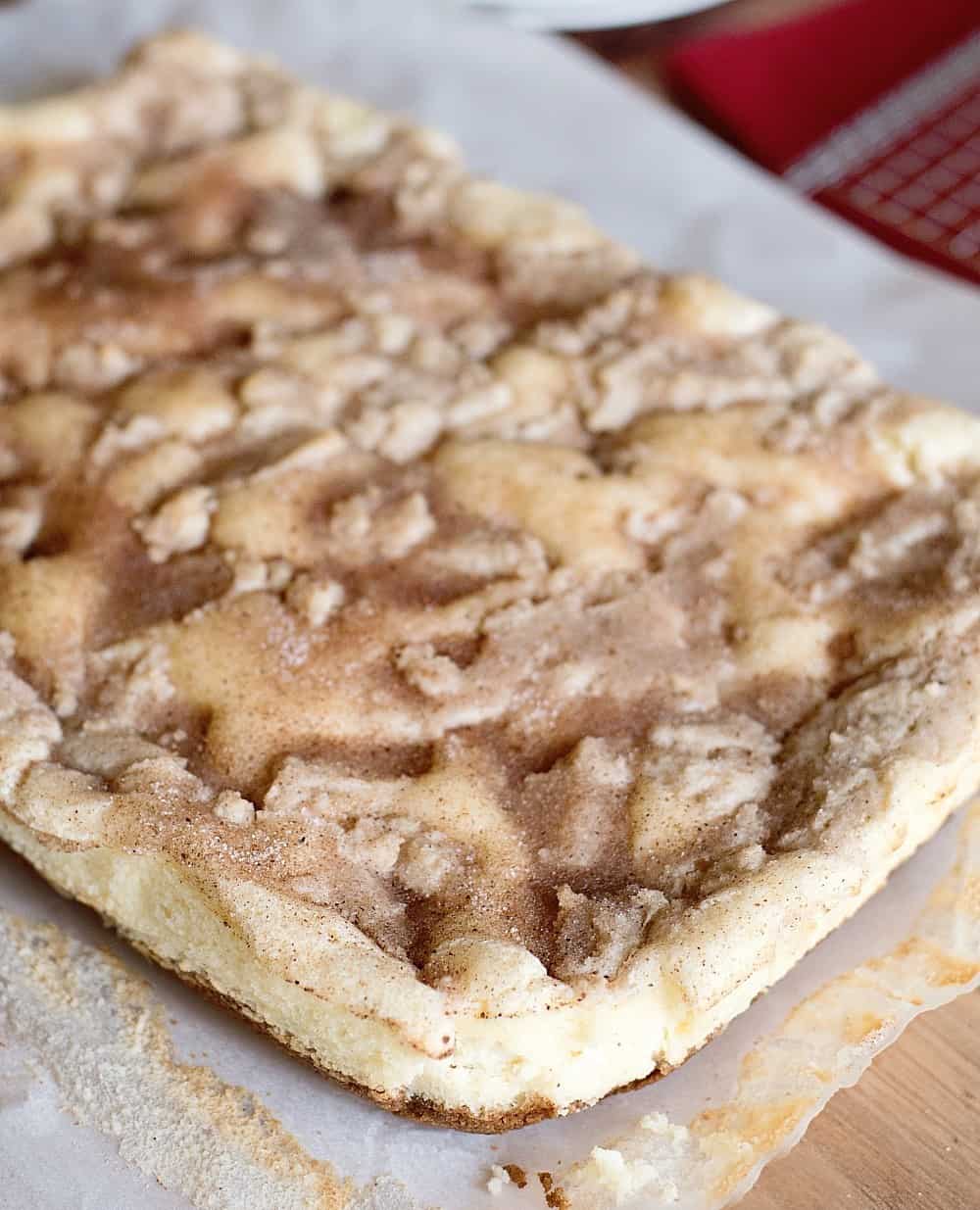 I use my grandmothers delicious recipe she gave to me to keep the cookie tradition going through the family but, after a while we decided to change it up a bit. Let's talk about cheesecake- creamy, smooth and decadent, another favorite in my family. My daughter's especially. Anytime I ask the girls what they want for dessert or holiday treats its always cookies and cheesecake. That's when we thought of putting the two together and creating Snickerdoodle Keto Cheesecake Bars. This was by far the best idea we could have ever thought of.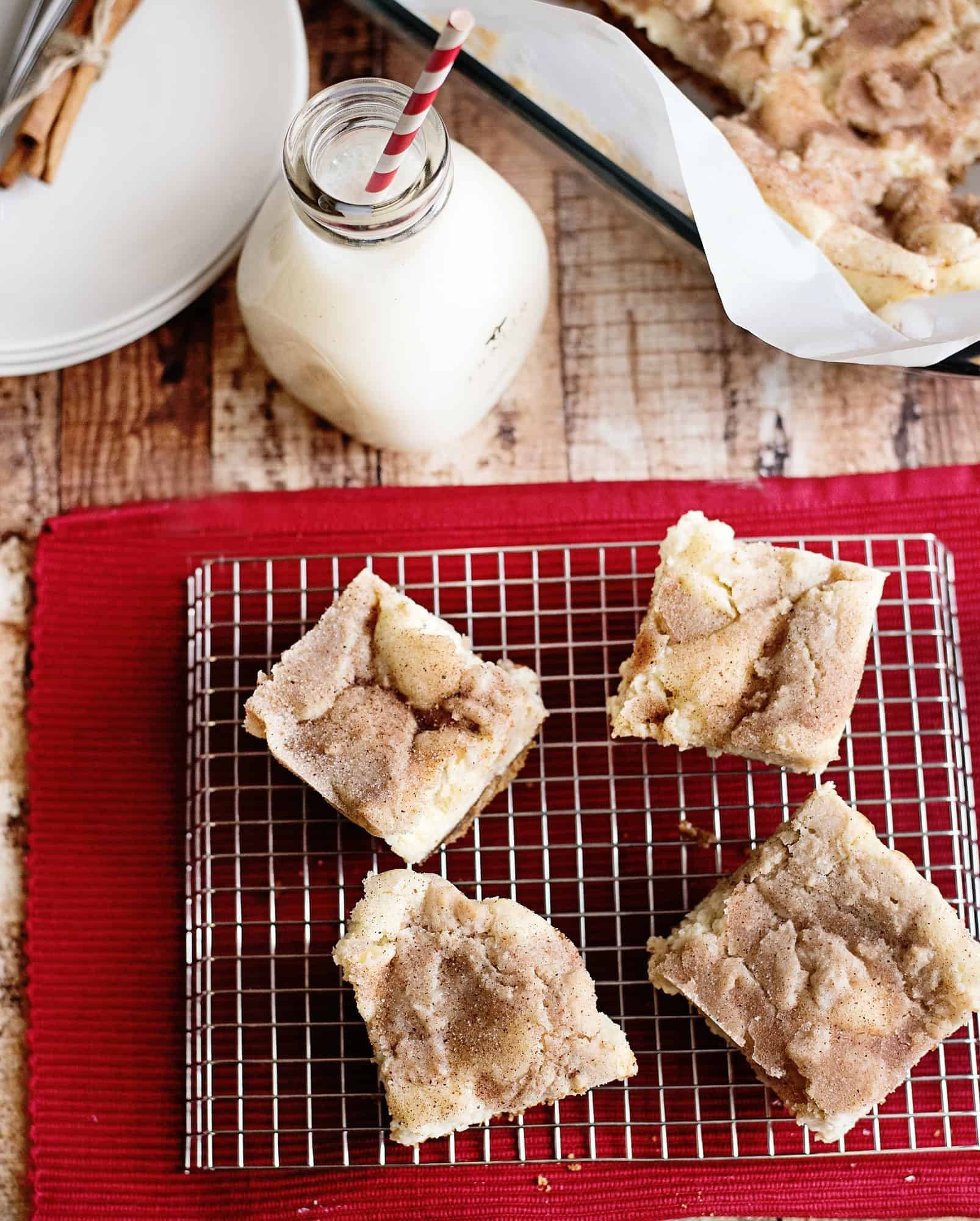 The best part of this yummy recipe is they are Keto/Low carb, gluten free and sugar free. But you won't notice the difference and neither will your family. I tried to get my daughter to eat these, but the minute she realized they were sugar free she changed her mind and said they wouldn't taste the same. So, I went into mom mode and told her I would make them "normal" (with sugar). Then she did what teens do best…… went to the couch on her phone as I proceeded to make them with sweetener, not sugar. Shhhhh. Just kidding, when they were done I yelled to her to come try them. She did and loved them. After a couple bites I admitted they were sugar free! She told me straight out she didn't notice a difference. Once again, moms win!
Making our Keto Cheesecake Bars

Don't forget to try our keto no bake cookies also !
What exactly is a snickerdoodle? Find out here
Keto Cheesecake Bars- Snickerdoodle Style!
Our creamy, smooth and decadent keto cheesecake bars taste just like a snickerdoodle cookie! Sugar free of course and high fat. The perfect satisfying treat.
Ingredients
For the crust
2

tbsp

butter

melted

1/4

cup

granulated sweetener

1 1/2

cup

almond flour

1

tsp

cinnamon

1/2

tsp

baking soda
For the cheesecake
16

oz

cream cheese

softened

2/3

cup

granulated sweetener

divided into 1/3's

1

tsp

vanilla extract

2

eggs

plus 2 egg whites

whipped

2

tsp

cinnamon
Instructions
For the Crust
Combine almond flour, sweetener and baking soda. Pour in butter, mix until crumbly.

Press into a greased (or lined) 8x8 pan. Bake for 10 minutes on 350. Remove from oven and set aside.
For the Cheesecake
Using an electric mixer, whip cream cheese and 1/3c sweetener, add vanilla and eggs, continue to whip until smooth. In a small bowl mix the 1/3 c sweetener with the cinnamon.

Pour cheesecake batter over the crust. Sprinkle cinnamon mixture over the top.

Bake for 20 minutes, remove from oven and chill completely.These are best made the day before consuming, or at least if let to chill for the day.

Cut into 9 equal bars and serve!
Nutrition
PIN ME !