Keto Snickerdoodle Cheesecake Bars are taking the world by storm! Everybody should be familiar with the famous Snickerdoodle cookie, right? Cinnamon sugar yumminess, yes that! Well, we have created a decadent low carb keto cheesecake bar that is to die for. Come see how easy they are to make.

Keto Snickerdoodle Cheesecake Bars
Snickerdoodles are a cookie normally seen around the holidays, cookie swaps, bake sales, etc. A soft cookie, but with a little crunch garnished with a yummy cinnamon and sugar coating.
Snickerdoodles have always been a favorite in my family, but sometimes we get bored with having them the same old way, plus they aren't keto!
So I whipped up snickerdoodle bars that are sugar-free and keto friendly. Or some like to call these cream cheese bars, however, you name it, these cheesecake bars will blow your mind on flavor.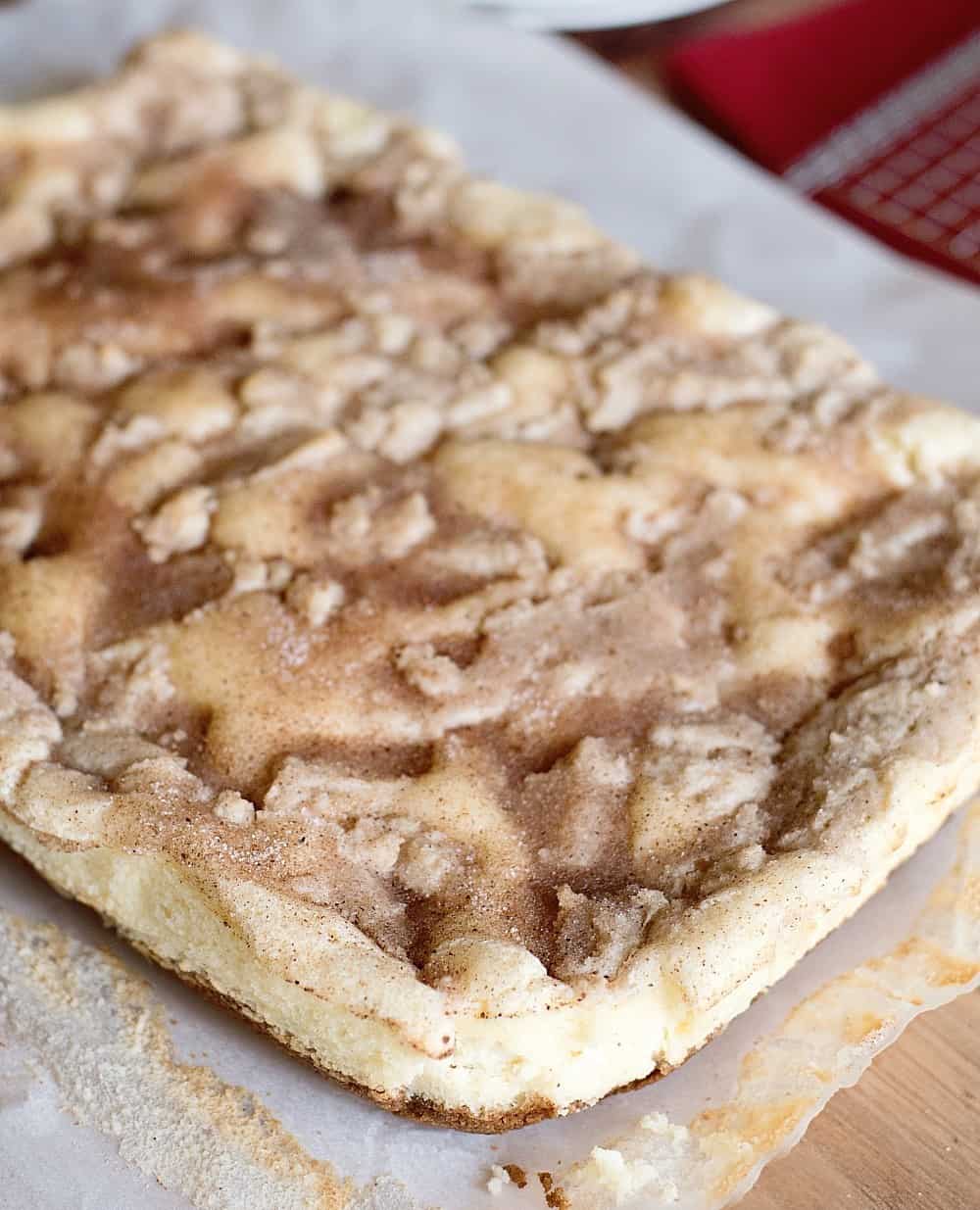 I use my grandmother's delicious recipe she gave to me to keep the cookie tradition going through the family but, after a while, we decided to change it up a bit. Let's talk about cheesecake- creamy, smooth and decadent, another favorite in my family. My daughter's especially.
Anytime I ask the girls what they want for dessert or holiday treats its always cookies and cheesecake. That's when we thought of putting the two together and creating Snickerdoodle Keto Cheesecake Bars.
This was by far the best idea we could have ever thought of. If you are on the hunt for low carb cheesecake bars with a twist of a snickerdoodle cookie, this recipe will win you over.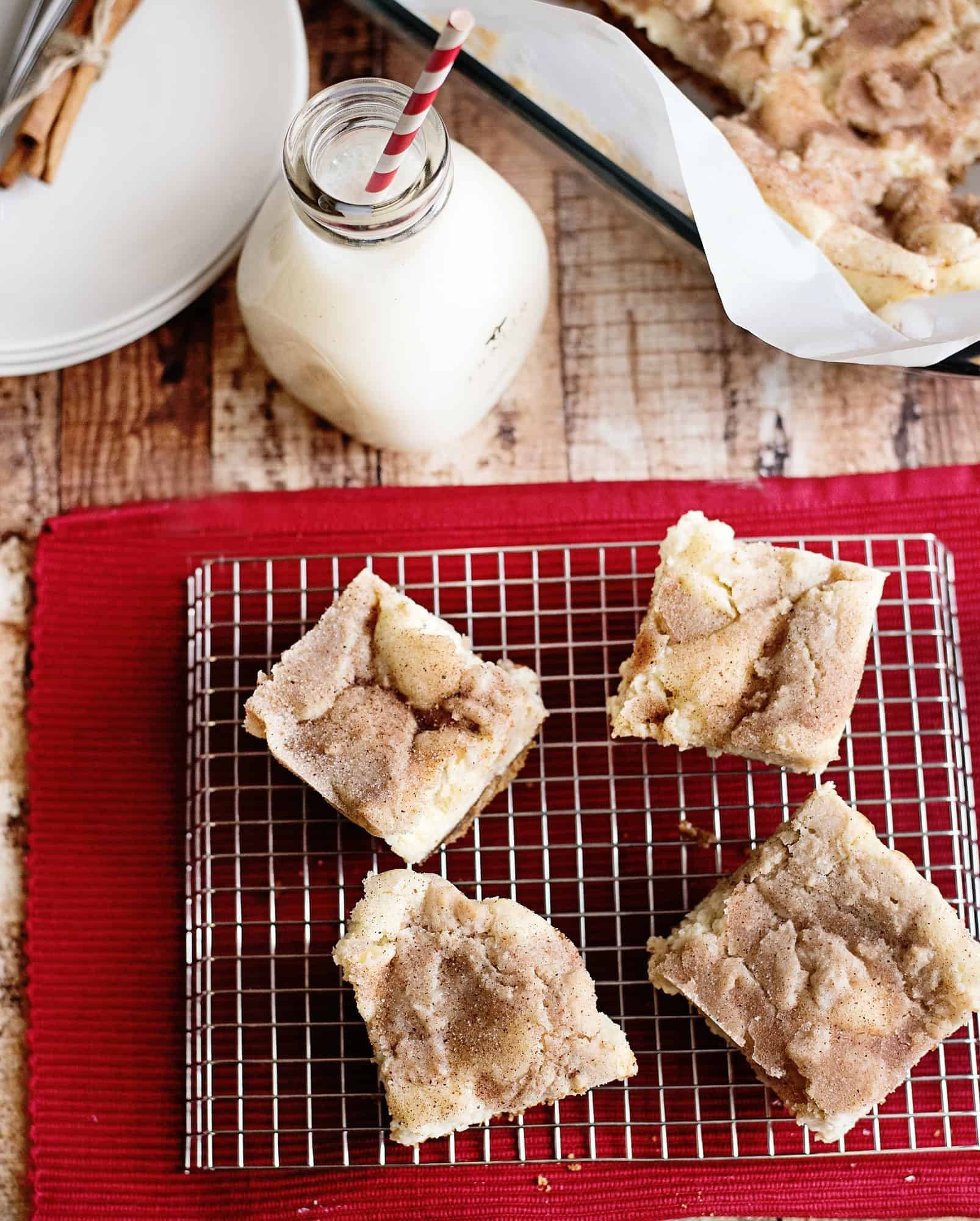 Sugar-Free, Gluten-Free, And Keto Approved Cheesecake Bars
The best part of this yummy recipe is they are Keto/Low carb, gluten-free and sugar-free. But you won't notice the difference and neither will your family. I tried to get my daughter to eat these, but the minute she realized they were sugar-free she changed her mind and said they wouldn't taste the same.
So, I went into mom mode and told her I would make them "normal" (with sugar). Then she did what teens do best...... went to the couch on her phone as I proceeded to make them with sweetener, not sugar. Shhhhh. Just kidding, when they were done I yelled to her to come to try them.
I made these for a school function and everyone was blown away that they were sugar free and low carb. I am asked to make them all the time now!
She did and loved them. After a couple of bites, I admitted they were sugar-free! She told me straight out she didn't notice a difference. Once again, moms win! The sprinkle of the cinnamon and sugar on top of the cheesecake wins me over every time. They had no idea that I had made them low carb cheesecake bars.
Making our Keto Snickerdoodle Cheesecake Bars

Don't forget to try our keto no bake cookies also! What exactly is a snickerdoodle? Find out here
What Type of Crust Is Used In Keto Snickerdoodle Cheesecake Bars
As we know graham crackers are out. So I created an almond flour based crust that is delicious. Melted butter, almond flour, a dash of cinnamon for flavor, baking soda, and of course your sweetener. It works great and gives you a light and fluffy crust that is a low carb snickerdoodles version you don't have to feel guilty about.
Do You Use A Mixer For The Cream Cheese Bar Batter
Yes. I did use a mixer for whipping up the cream cheese portion of these snickerdoodle bars. The reason being is I wanted it to be velvety smooth, and I didn't want to spend the time with a whisk.
If you don't have a stand mixer or hand mixer, use a whisk. It will just take a bit more time.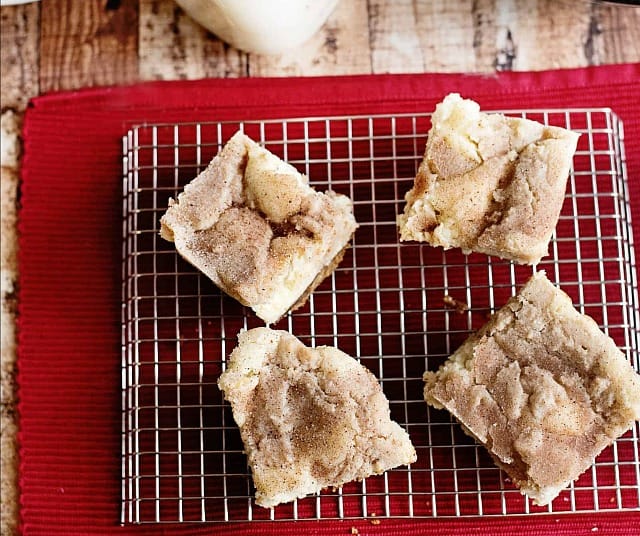 More Low Carb Dessert Recipes
Best Way to Store Snickerdoodle Bars
You will need to store your snickerdoodle bars in the refrigerator. The cream cheese will spoil if these bars are left on the counter. If you prefer the flavor of room temperature, just slice and then sit what you want on the counter to warm up a bit before digging in!
How To Get A Creamy Cheesecake Batter
The key to a creamy cheesecake batter for these snickerdoodle bars is room temperature cream cheese. If you use cold cream cheese it will be almost impossible to work with.
It can also leave your batter clumpy and offer you a cottage cheese style texture. You can also pop your cream cheese in the microwave if you forgot to set it out on the counter.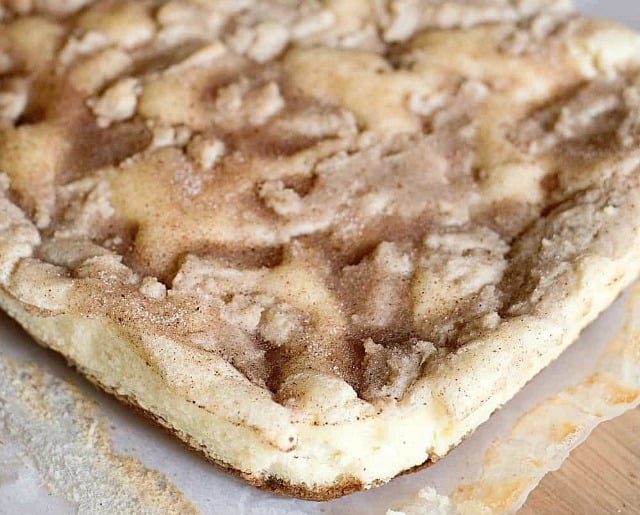 Can you Freeze Cheesecake Bars
You can freeze cheesecake bars. You first want to allow the bars to cool down completely. Then wrap tightly in saran wrap followed by a layer of aluminum foil.
Then place in a freezer friendly storage bag. Store up to 1 month in the freezer. Thaw in the fridge the night before you plan to enjoy, or allow them to warm up on the counter.
I do this a lot and slice the bars so I can grab one or two here and there for quick snacks during the work week. It helps give me that low carb dessert I want, without me reaching for something I shouldn't eat.
How Long Will Cheesecake Bars Last In Fridge
You can keep these snickerdoodle cheesecake bars in the fridge for up to 5 days. They are best to be eaten by day three, as each day they dry out more. Just be aware and use your best judgment.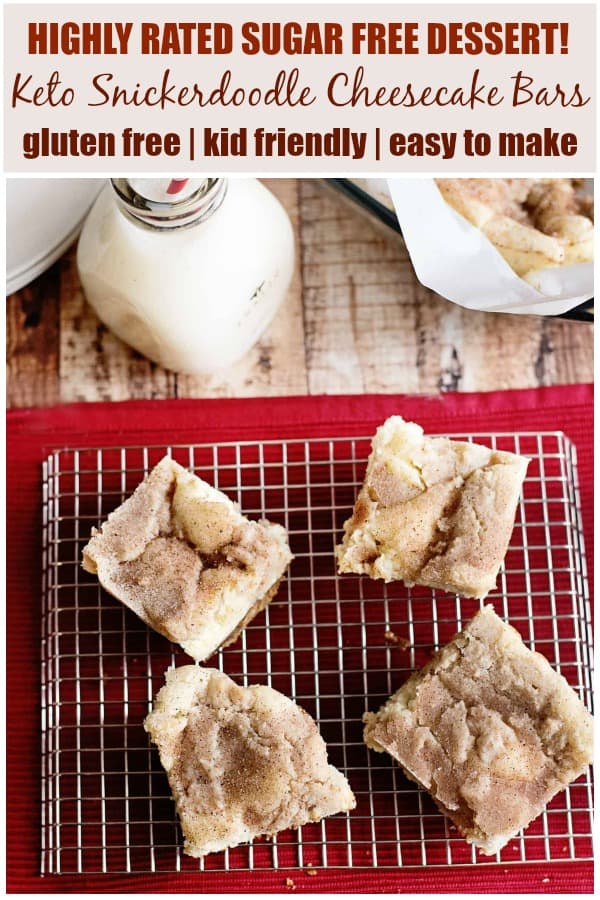 What Type of Pan To Use for Snickerdoodle Cheesecake Bars
I used an 8x8 size pan for these cheesecake bars. Feel free to use 9x9 if that is what you have. They will give you little square slices that you can serve up.
Can You Double The Snickerdoodle Bar Recipe
You bet! This recipe is very easy to double, just use a 9x13 pan to replace in size, or opt for two 8x8 pans! This is a great recipe to make for the holidays!
PIN ME !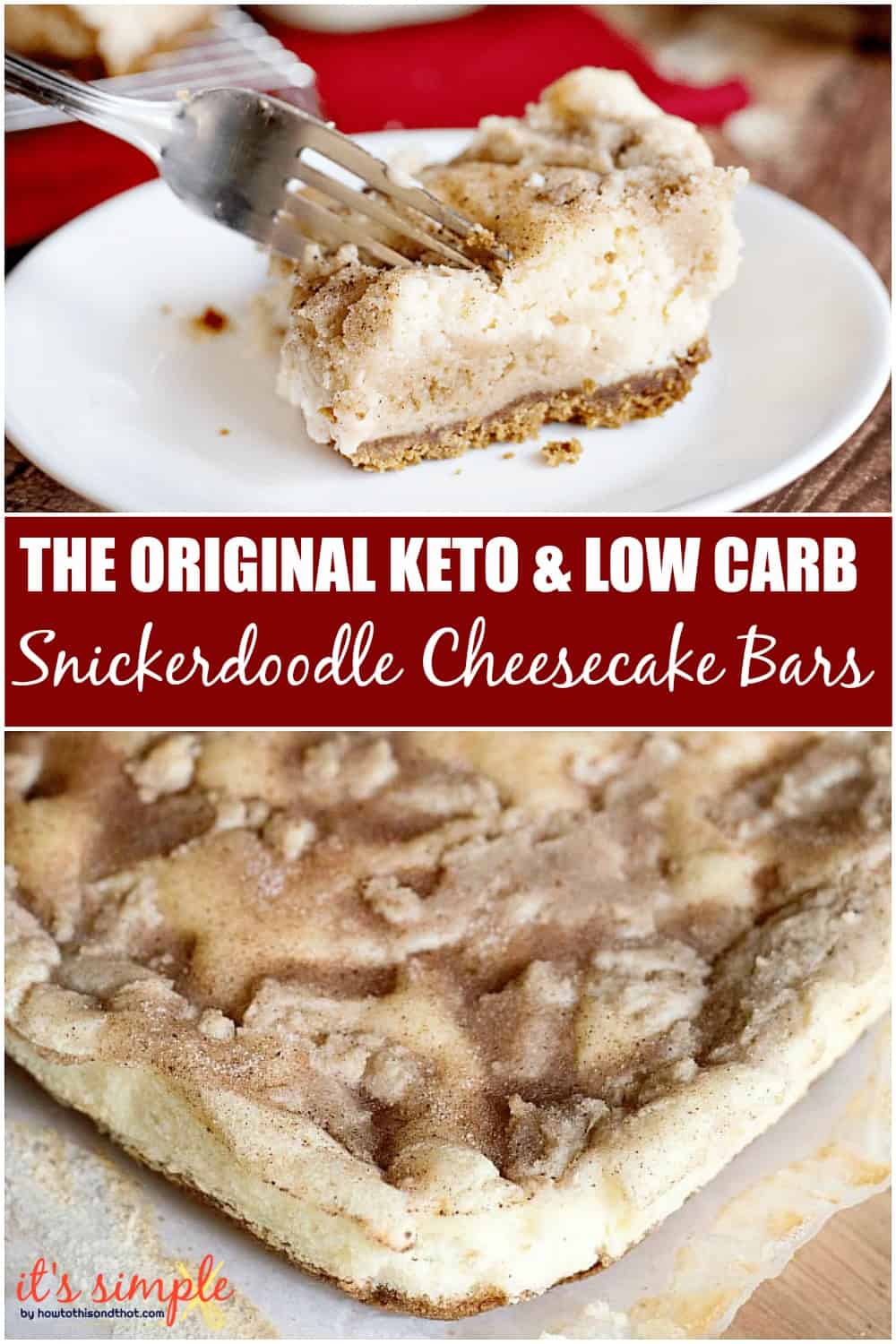 Have you ever tried low carb cheesecake bars?
Seriously, make them and serve to someone who doesn't eat a low carb or keto diet and see if they like them. I can guarantee that the only thing they may notice is that sweetener is used rather than regular white sugar for the outside. Which, is super easy to get use to!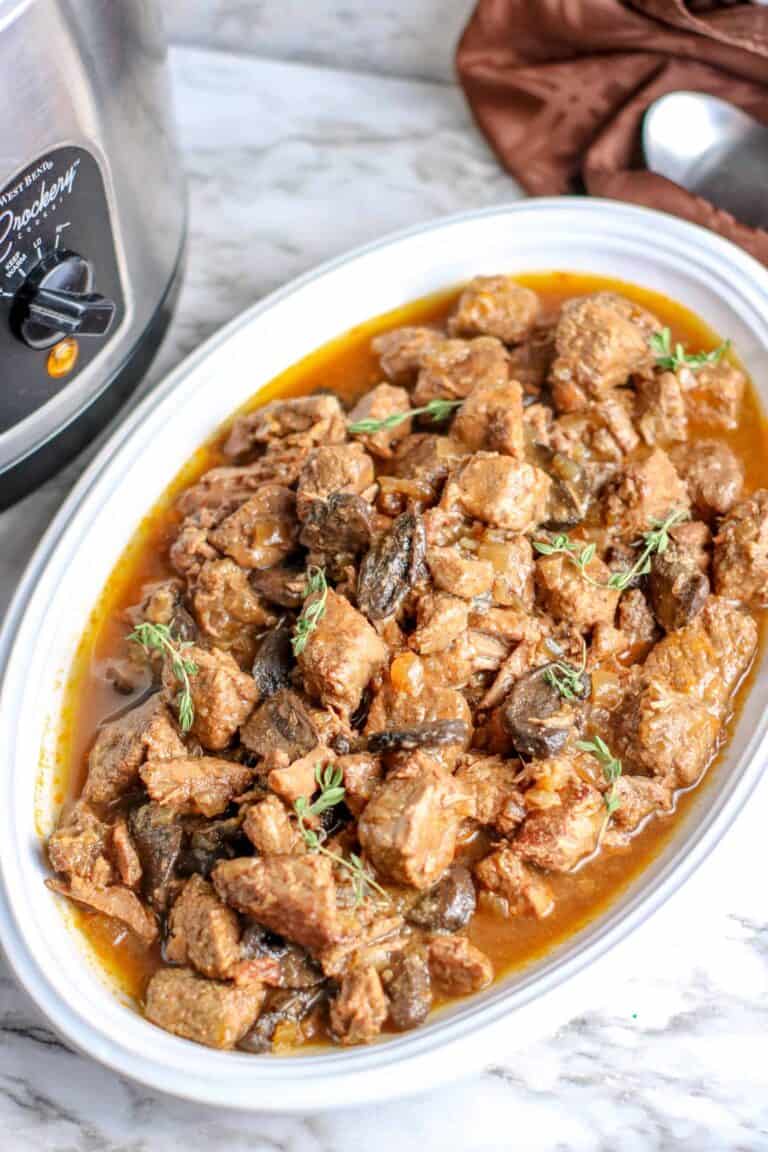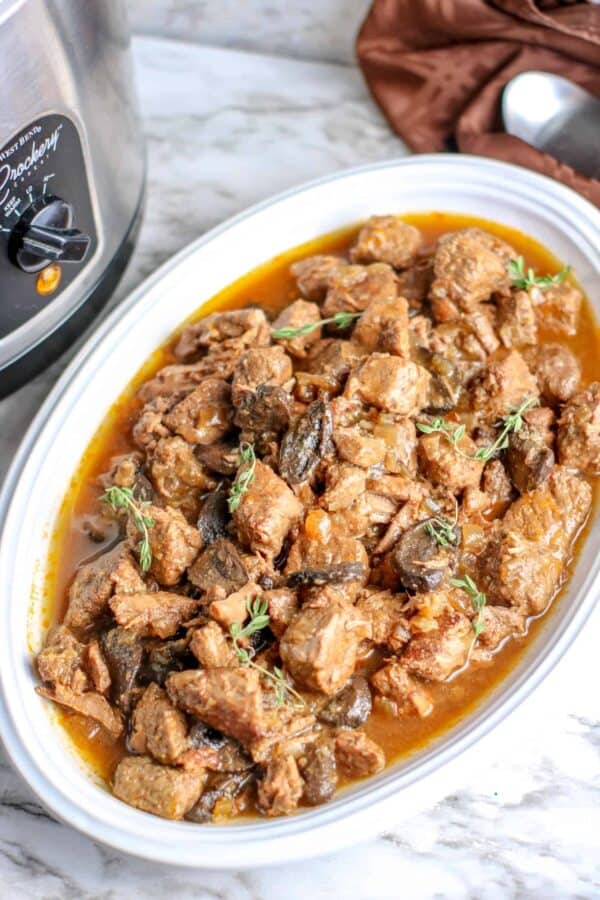 Making our keto cheesecake bars
ONLY 4 NET CARBS PER SQUARE!
Yield: 9 People
Keto Cheesecake Bars- Snickerdoodle Style!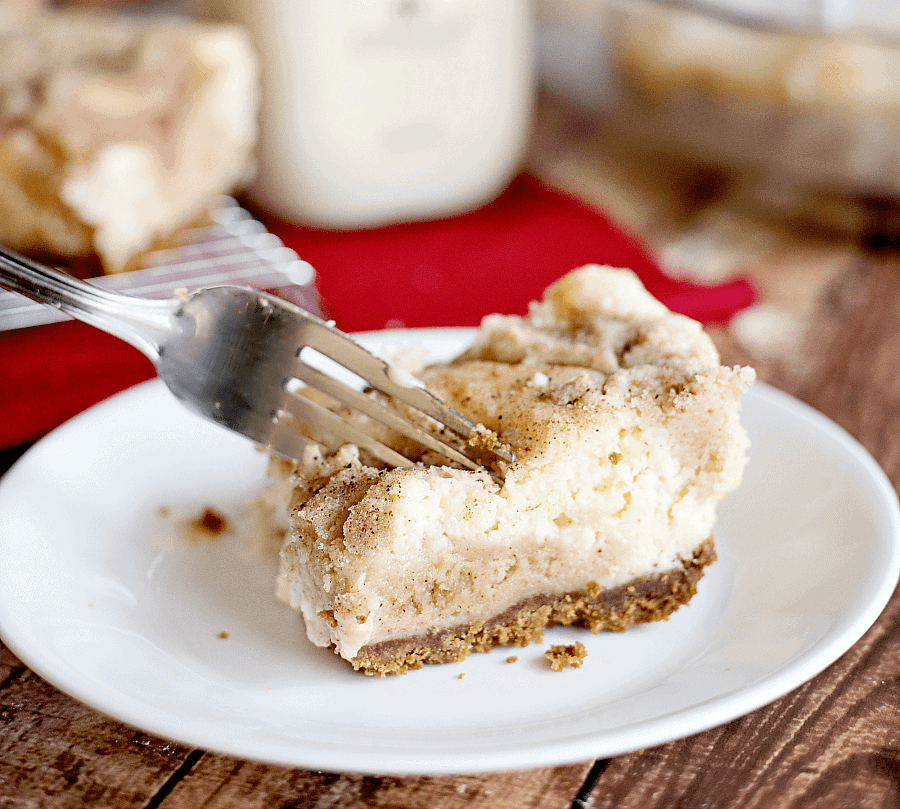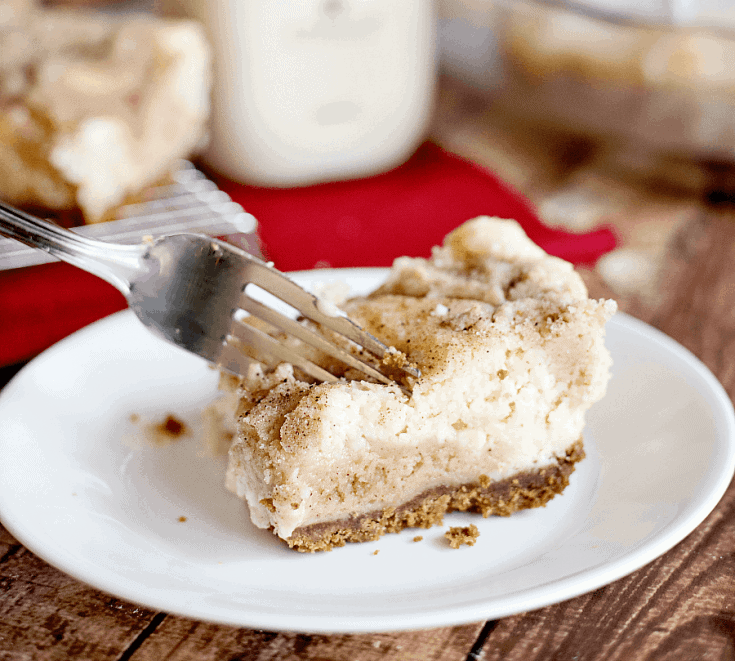 Our creamy, smooth and decadent keto cheesecake bars taste just like a snickerdoodle cookie! Sugar free of course and high fat. The perfect satisfying treat. 
Ingredients
For the crust
2 tablespoon butter, melted
¼ cup granulated sweetener
1 ½ cup almond flour
1 teaspoon cinnamon
½ teaspoon baking soda
For the cheesecake
16 oz cream cheese, softened
⅔ cup granulated sweetener, divided into ⅓'s
1 teaspoon vanilla extract
2 eggs plus 2 egg whites
2 teaspoon cinnamon
Instructions
For the Crust
Combine almond flour, sweetener and baking soda. Pour in butter, mix until crumbly.
Press into a greased (or lined) 8x8 pan. Bake for 10 minutes on 350. Remove from oven and set aside.
For the Cheesecake
Using an electric mixer, whip cream cheese and ⅓c sweetener until smooth, add vanilla and eggs one at a time, continue to mix until smooth.
In a small bowl mix the ⅓ c sweetener with the cinnamon.
Pour cheesecake batter over the crust.

Sprinkle cinnamon mixture over the top.

Bake for 20 minutes, remove from oven and chill completely.
These are best made the day before consuming, or at least if let to chill for the day.
Cut into 9 equal bars and serve!
Nutrition Information:
Yield:
9
Serving Size:
1
Amount Per Serving:
Calories:

339
Total Fat:

30g
Trans Fat:

0g
Carbohydrates:

7g
Net Carbohydrates:

4g
Fiber:

3g
Protein:

9g
Nutrition facts are auto- populated by the app for this recipe card, numbers may vary. For best results, input your exact brand ingredients into a recipe analyzer like Verywell or MyFitnessPal.