Keto Breakfast Pizza is blowing up the scene! This Meat Lover's Style is a hit among low carbers... ummm   Yes please! This recipe was modeled after my original breakfast pizza recipe including original crust. It uses our easy keto fathead dough recipe. 
When making the transition to low carb I had to convert that recipe to keto approved.  It isn't exactly the same, but it is absolutely delicious and does the trick.  See for yourself!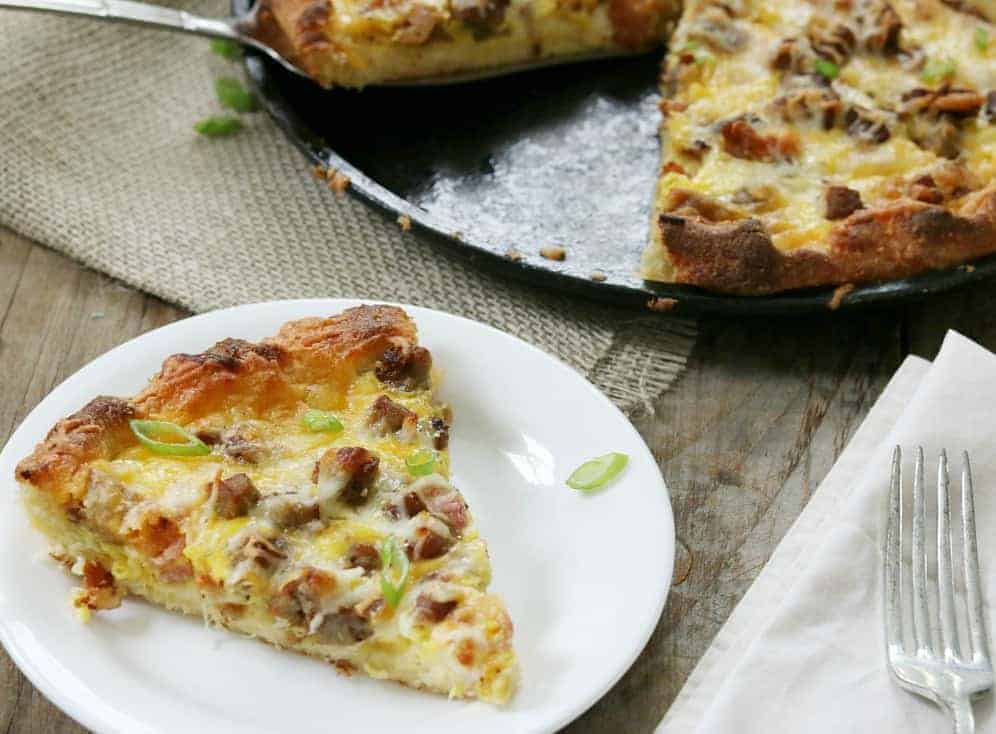 Keto Breakfast Pizza
Made with our Fathead Dough Recipe
Cast iron skillets are a must for my kitchen.
They do require a little love, but the end result is well worth it.  The best part is, they last forever. The cast iron pans my grandma use to cook with are still being used today and making the same delicious food they did years ago.
If you haven't tried a pizza in one, you really must. The dough cooks up crispy and thick like a pan pizza from your local restaurant.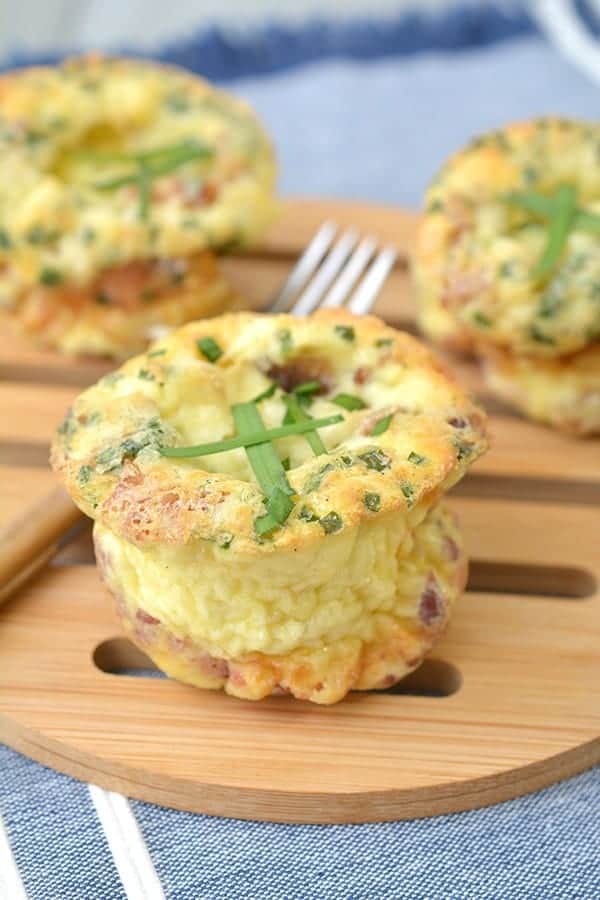 Keto Pizza
Pizza on a low carb diet though? Exactly.... I have altered my traditional breakfast
pizza recipe
to incorporate a keto and low carb option called fathead pizza that make it possible. I'll tell ya, it's just as good as the original! This recipe starts with an easy fathead recipe that is so versatile we have used it for sweet baked goods.
If you don't know already, it's simply a dough made with keto or low carb approved flours like almond or coconut and uses mozzarella cheese as the "gluten".  There is no white or wheat flour in this recipe which also makes it gluten free.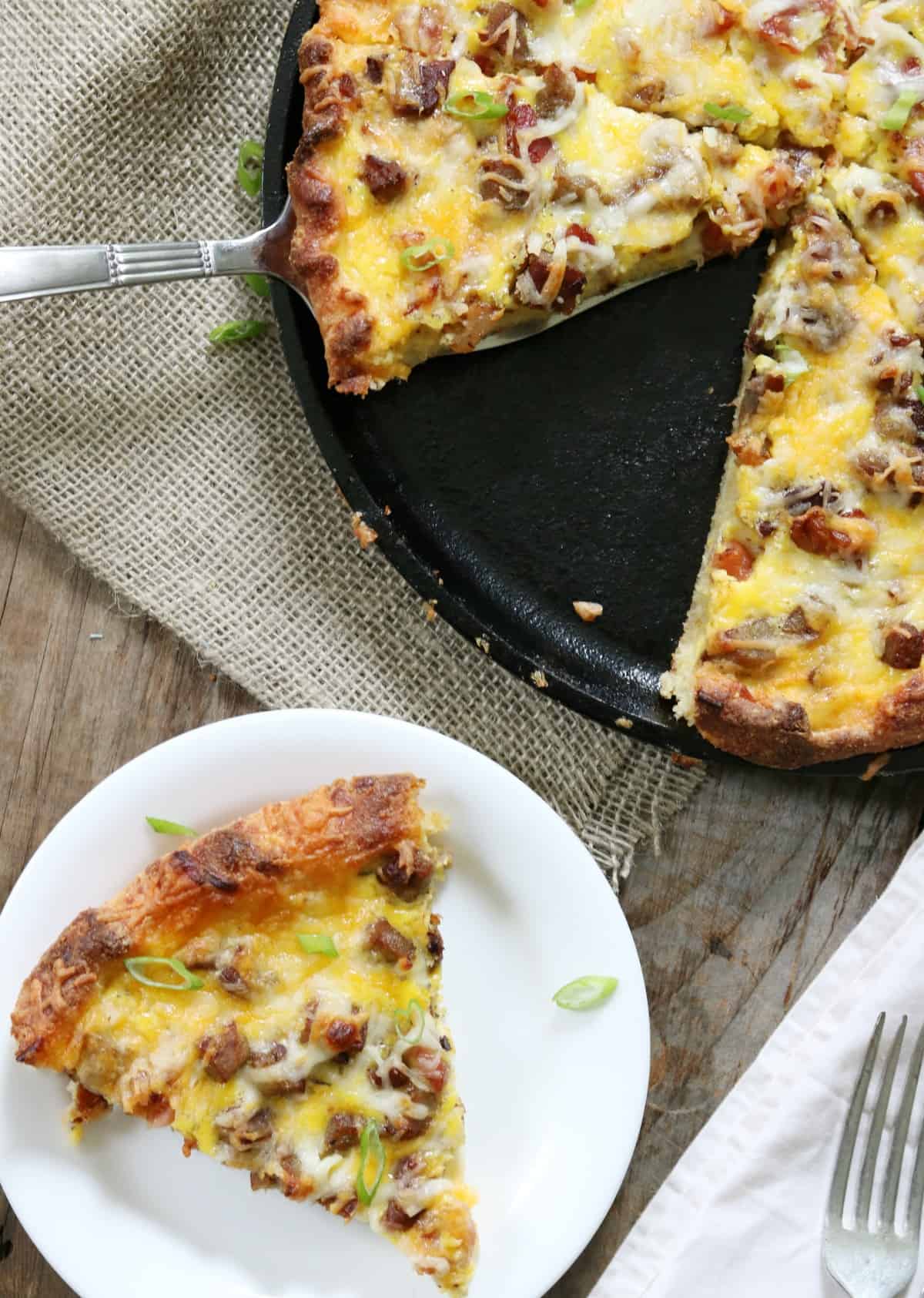 What is Fathead Dough?
Fathead dough, or also known as Fat Head dough, is a gluten free dough that can be used in both savory AND sweet applications. Instead of gluten, a mix of mozzarella and cream cheeses combined to create a "glue' to hold the dough, bread or pastry together.
It is actually quite genius.  I know what you are probably thinking.... what about the taste?   NO! You can not taste the cheeses at all.  I am telling you, genius.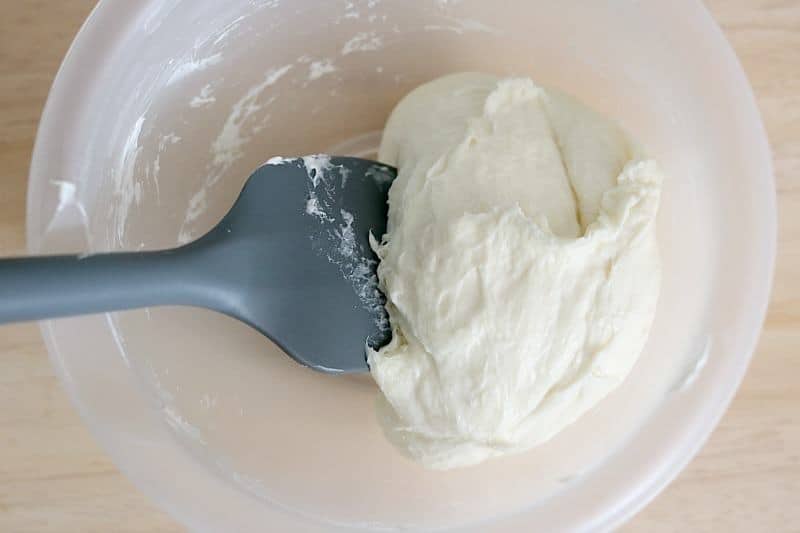 Making our Keto Breakfast Pizza
Note-  because of the nutrition information varying so much for each different brand and item that can be used, we are not providing a label. 
You can use the link below to input your own information from your specific ingredient labels.  However our Keto Breakfast Pizza is about 1.7 net carbs per slice. Our keto fathead dough recipe can also be used for many other recipes. 
The calories are going to seem high, but this is for 2 pieces. So around 335 calories per slice.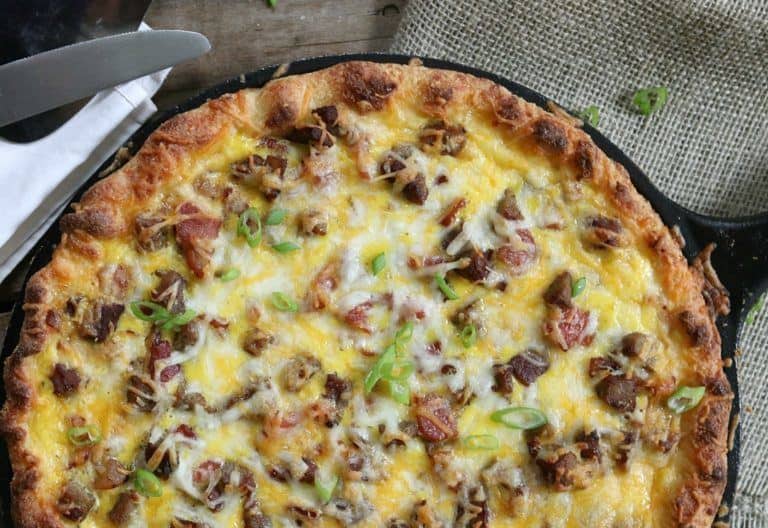 Helpful Tip
Here is a tip-  if you are following a strict keto diet unfortunately this tip isn't for you.....   however, low carbers, you can shortcut this recipe by using Bob's Red Mill 1 to 1 or Low Carb Flour. 
If you have never had it before it is going to have a bit of a different texture, but nothing too crazy. For sure worth try , it is easy to get use to.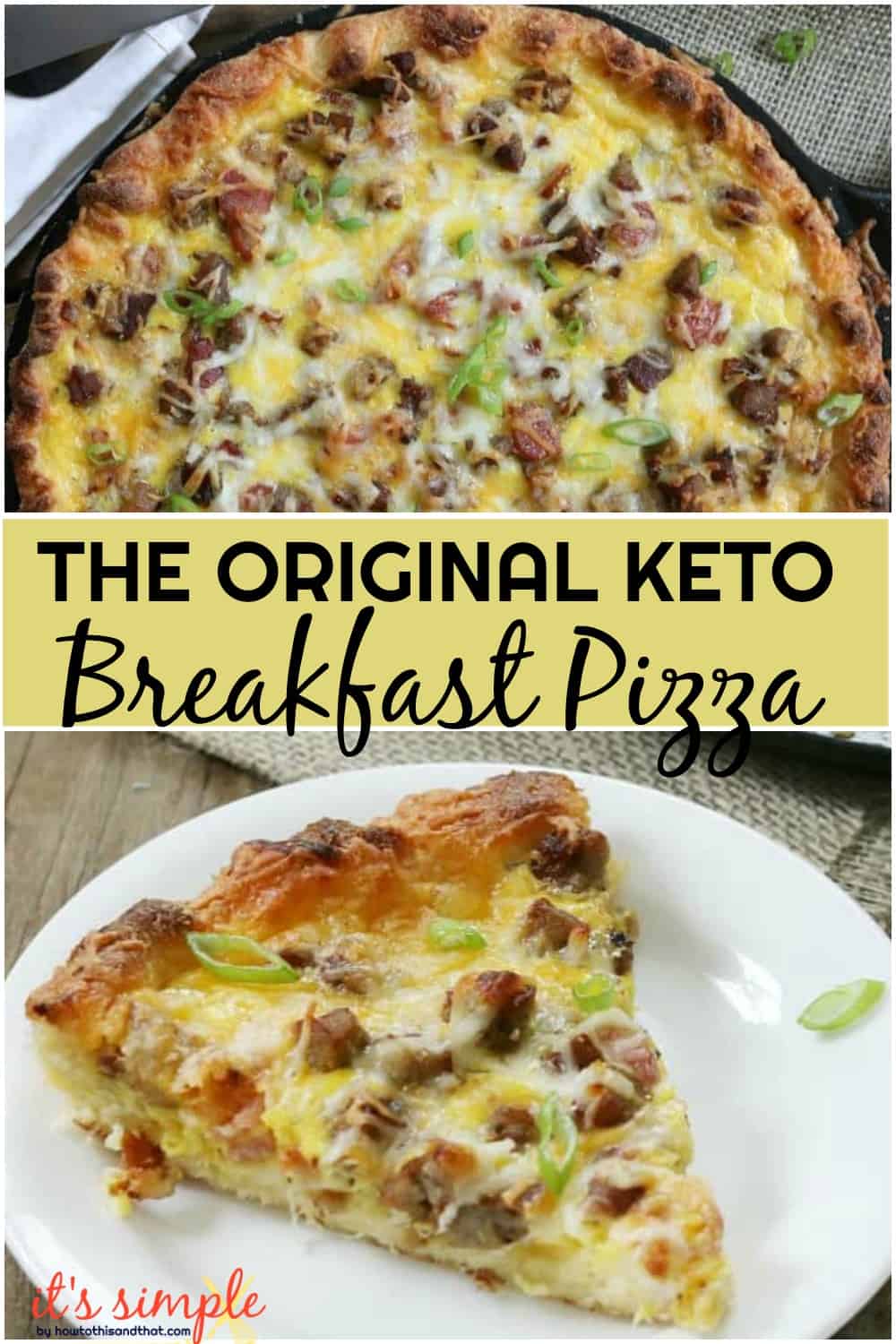 More amazing keto recipes: 
Everything Bagel Brussel Sprouts 
To be sure and never miss a recipe, follow us on Pinterest!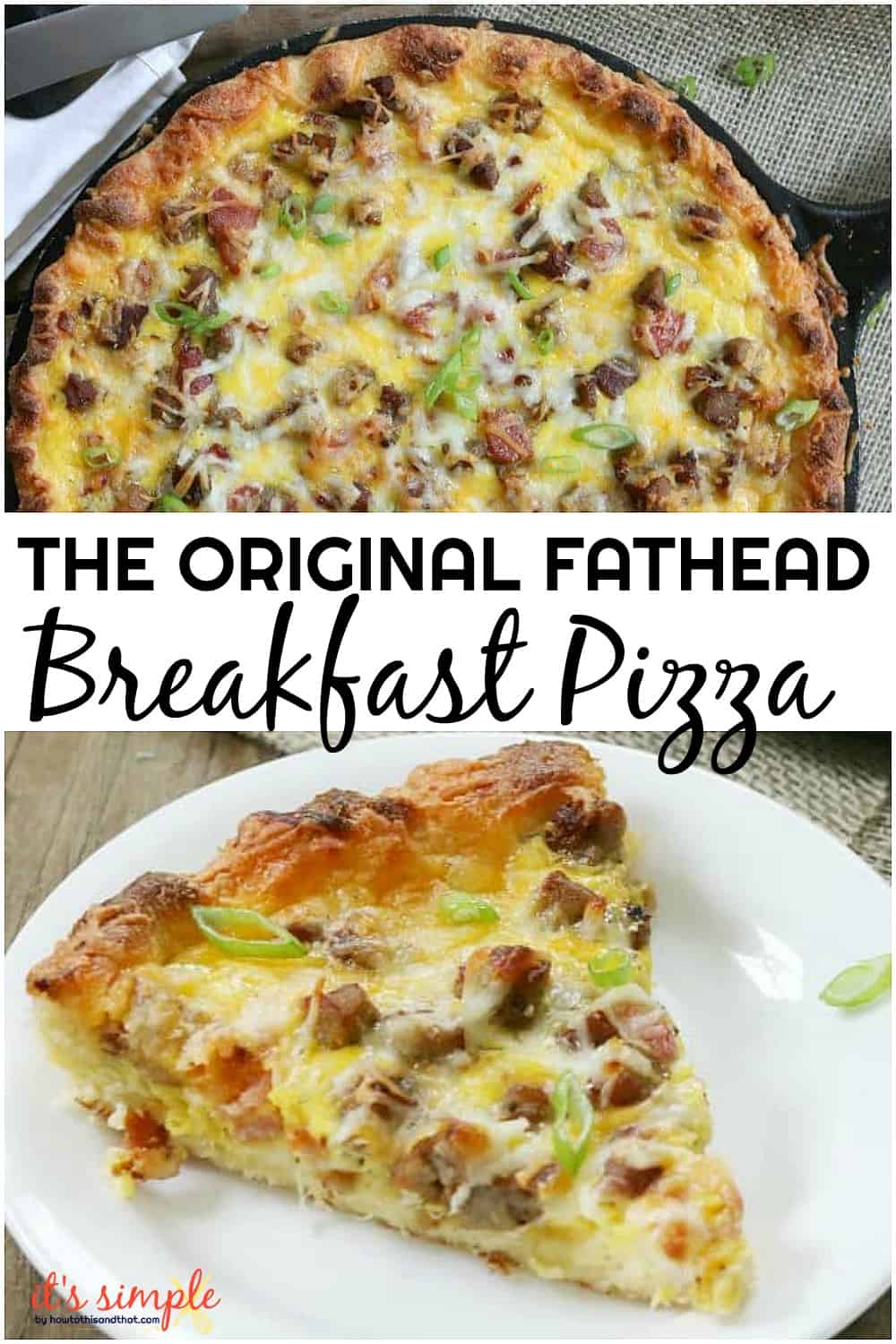 Check out the video on how to make this fantastic breakfast pizza.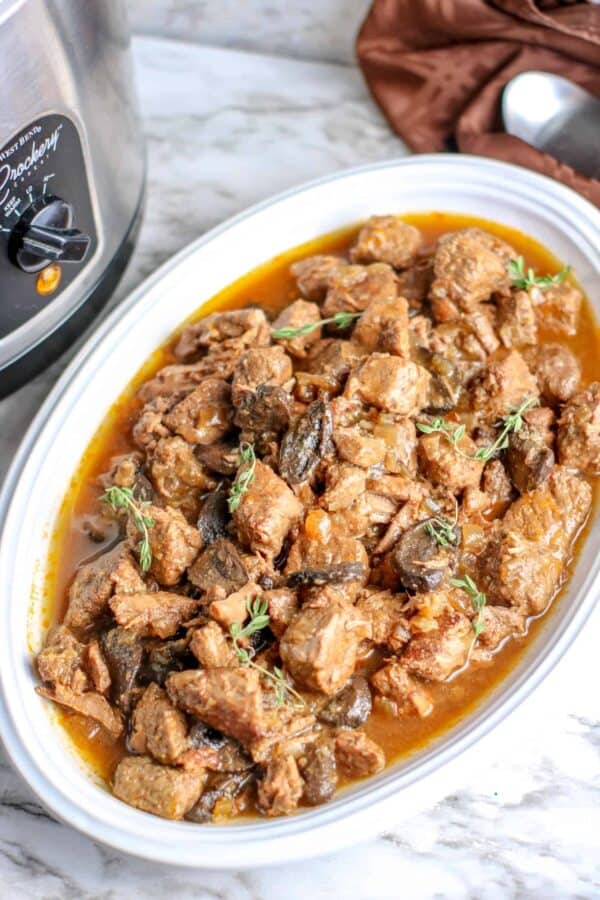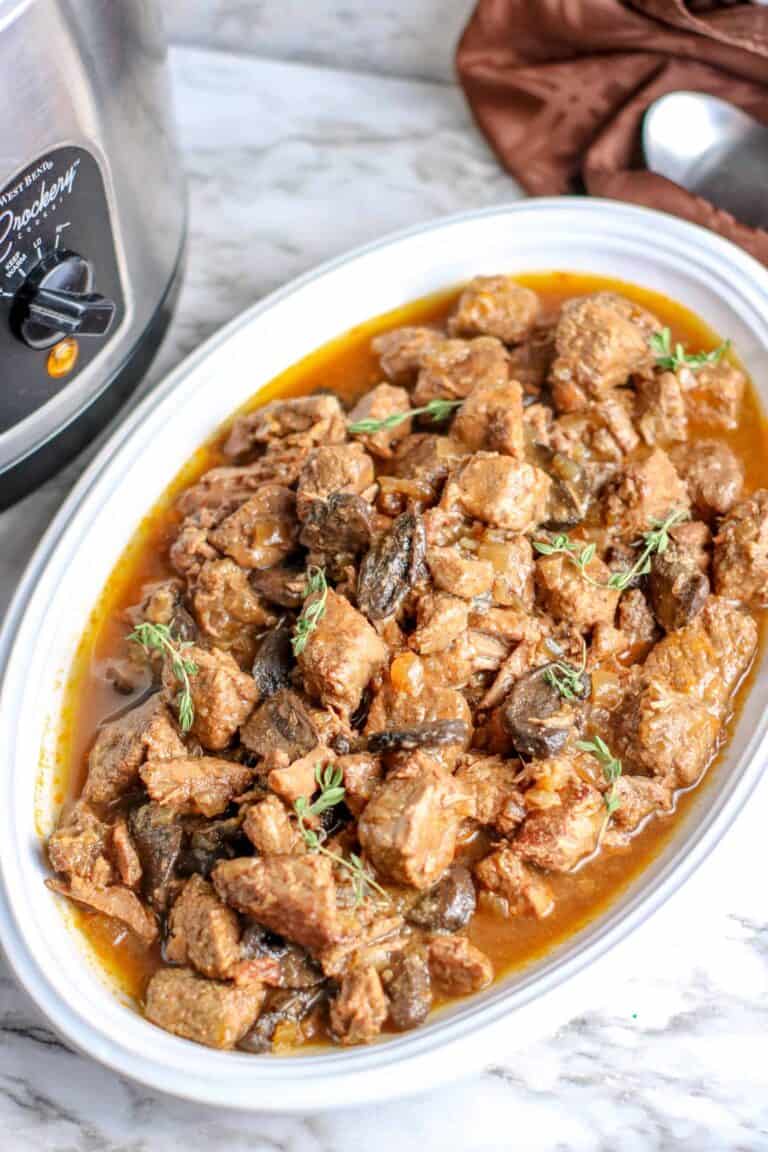 Keto Breakfast Pizza- Meat Lover's Style
Using the famous fathead recipe we have created an amazing keto breakfast pizza perfect for meat lover's and those looking for a change! 
Ingredients
For the dough:
2 ounces cream cheese
2 cups mozzarella, shredded
2 eggs, beaten
1 cup almond flour
pinch salt & pepper
For the toppings:
2 eggs, beaten
6 strips cooked bacon
4 sausage links, cooked and diced
2 deli ham slices, diced
½ cup mozzarella cheese
¼ cup shredded cheddar
Instructions
Preheat oven to 400, grease a cast iron pan.
For the dough-
Mix cream cheese and mozzarella together in a bowl and microwave for 1 minute. Stir and heat additional 20 seconds until melted and mixing smoothly.
Add beaten eggs to almond flour, mix well. Combine with the cheese mixture and work until a dough is formed.
Push dough into cast iron skillet (like you would for a deep dish pizza). Poke holes to avoid air bubbles. Bake for 10 minutes.
Making the pizza-
Pour beaten eggs over the dough, top with all meats and cheeses.
Return to the oven to bake for an additional 10-15 minutes or until set up and golden.
Cut into 8 equal pieces. Serving size is 2.
Net carbs are around 3 per serving (on the high side)
Nutrition Information:
Yield:

4
Amount Per Serving:
Calories:

669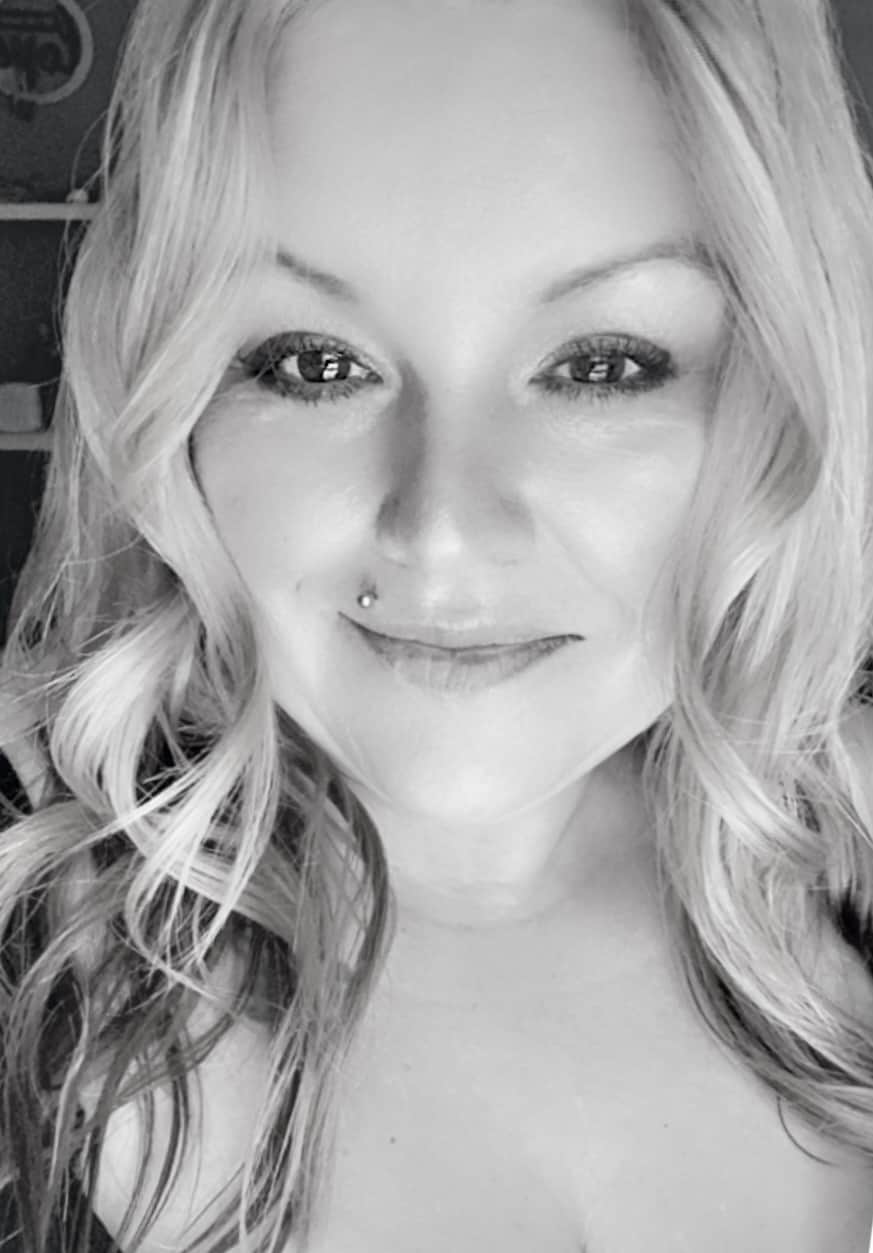 Owner & Lead Recipe Developer for It's Simple! since 2015, where you will find our best Family Favorites & Keto Low Carb Dishes with Helpful Cooking Tips & Hints in each post. Many Thanks for Stopping By, Enjoy!