Our Keto Berry Galettes are an amazing fruit filled pastry dessert that everyone will love. Don't believe us? Go ahead, try them on your non low carb friends and family!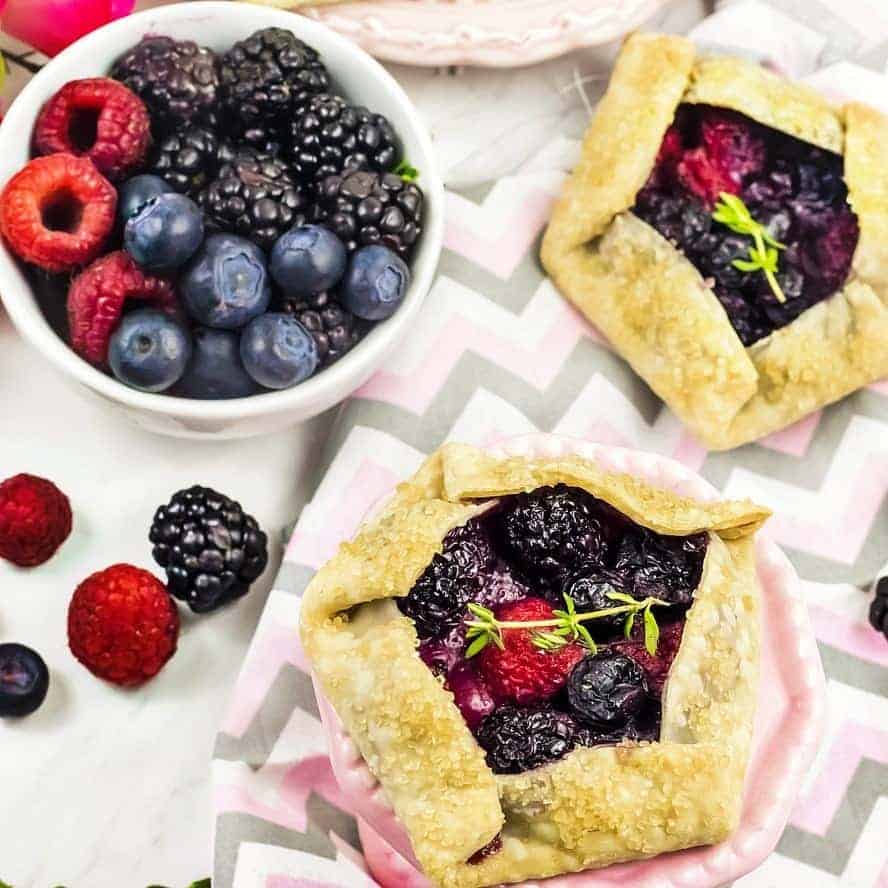 Keto Berry Galettes
Keto Berry Galettes are an amazing fruit filled dessert that everyone will love. Galettes will cure any pie or pastry craving you have. These are a delicious dessert to make for you and all of your keto or non keto eating friends and family. Never heard of a galette before? Think of a pie but even better!
What is a Galette?
This is a French-inspired pastry style dessert filled with yummy mixed berries. Imagine a fruit filled pie, but without the worry of making a dough that falls apart and is full of carbs. Galettes are quick and easy way to get your pie fix in a single pre-portioned serving. This recipe uses a fathead style pastry dough. If you haven't used fathead dough yet it will soon be your favorite. Fathead dough is a keto approved, low carb dough that is gluten free. It uses melted mozzarella as the gluten to hold together. We also like to sweeten this dessert with monk fruit sweetener for maximum taste while getting rid of all the sugar that a normal galette could have.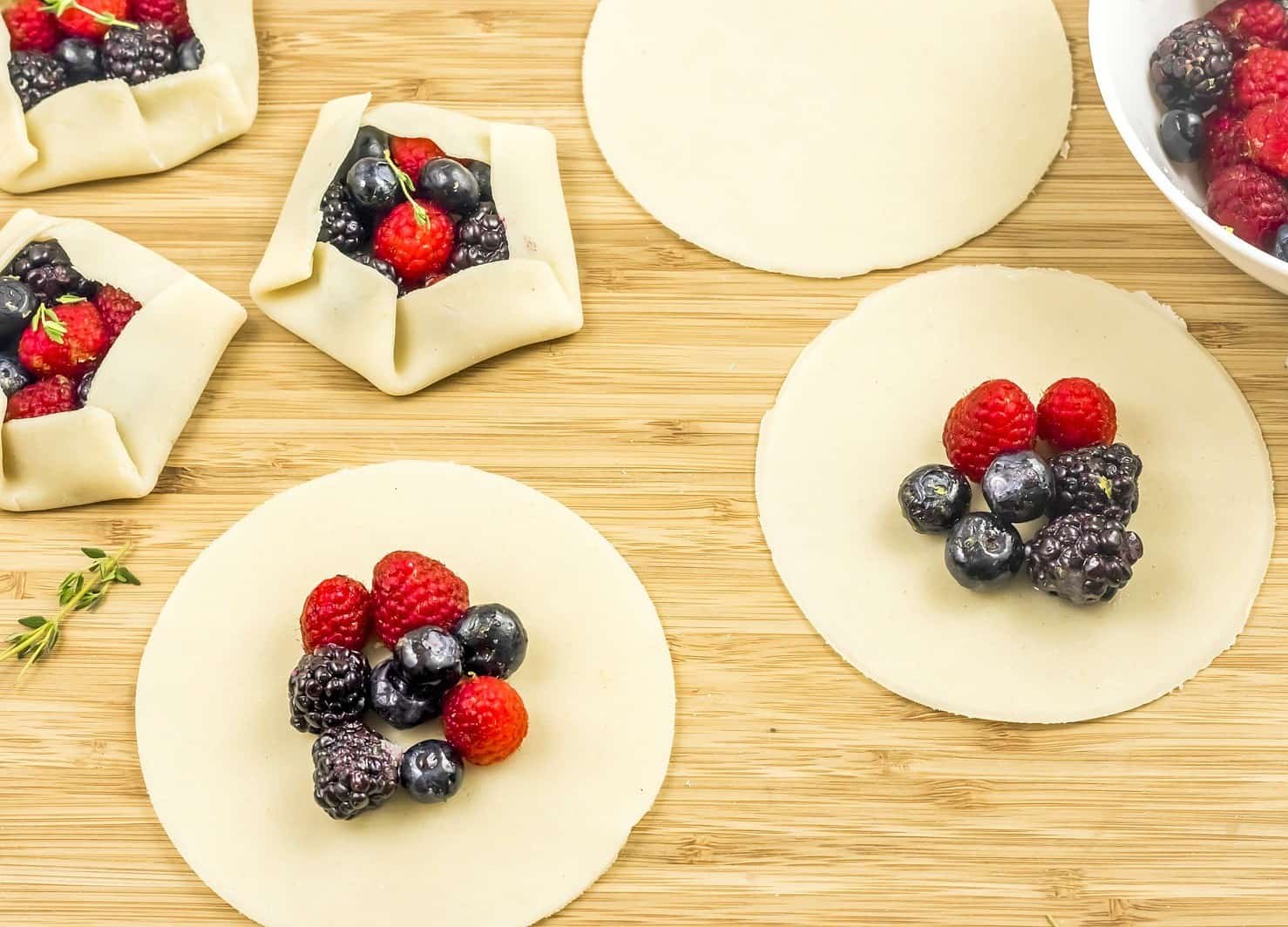 My family often asks what we can eat for dessert that is not always so chocolatey. They crave fruit based desserts more often. One day we were all craving an apple pie… but then I found these. This has become one of my go to's. We enjoy these because fruit has its own natural sweetness so little sweetener is needed. Pastry and fruit is one of our favorite combinations in my home but it seems pies are a thing of the past now. You see, with galettes  we can all have our own kind. Kind of like mini hand pies. You basically add whatever filling you wish to your own galette.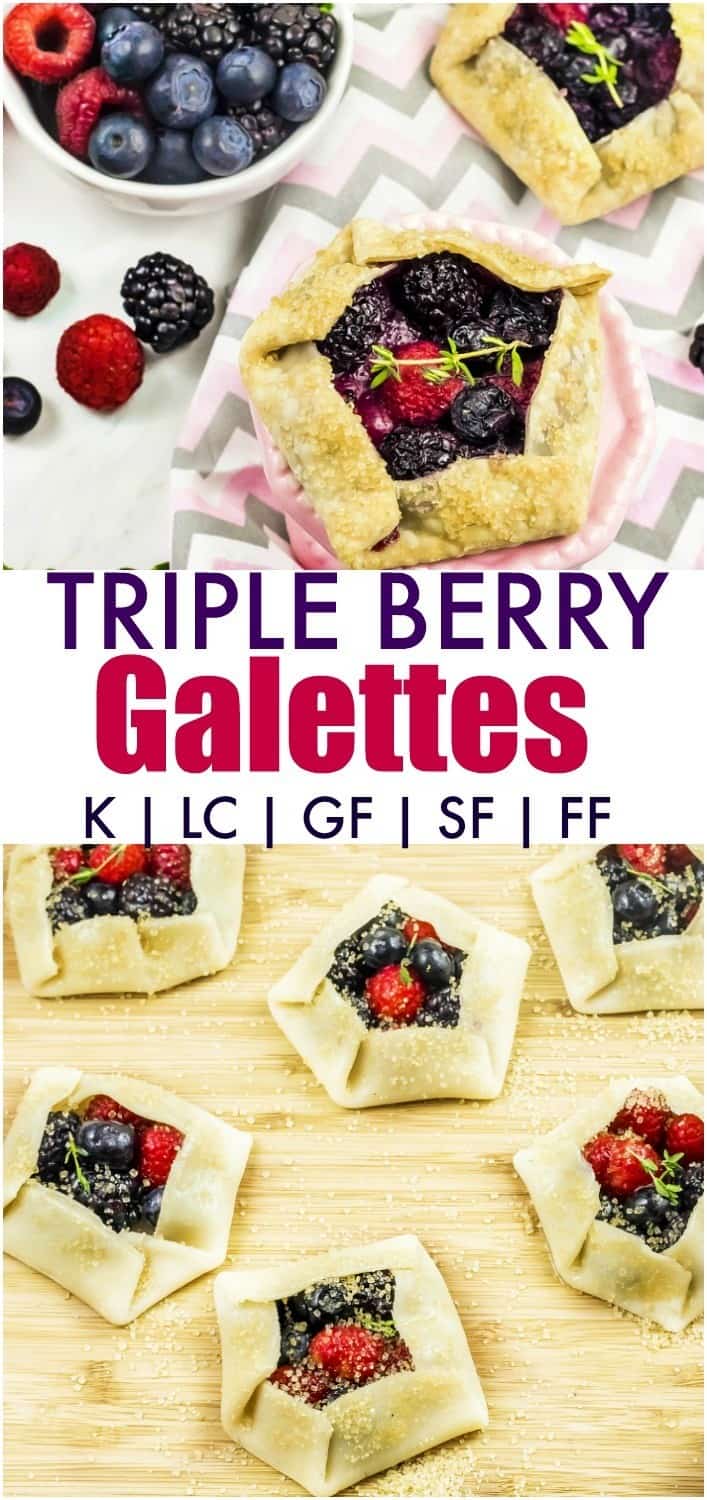 All you have to do is decide which fruits you want in your galette, fold your fathead pastry dough and add the berries. This can be a fun way to involve your family in cooking with each other. They never even notice that this sweet dessert is low carb. The best part about this recipe is that it can be for anyone. Not only is it keto and low carb but it is also gluten free.
Try making these Keto Berry Galettes for yourself or your family the next time you are wanting a sweet treat!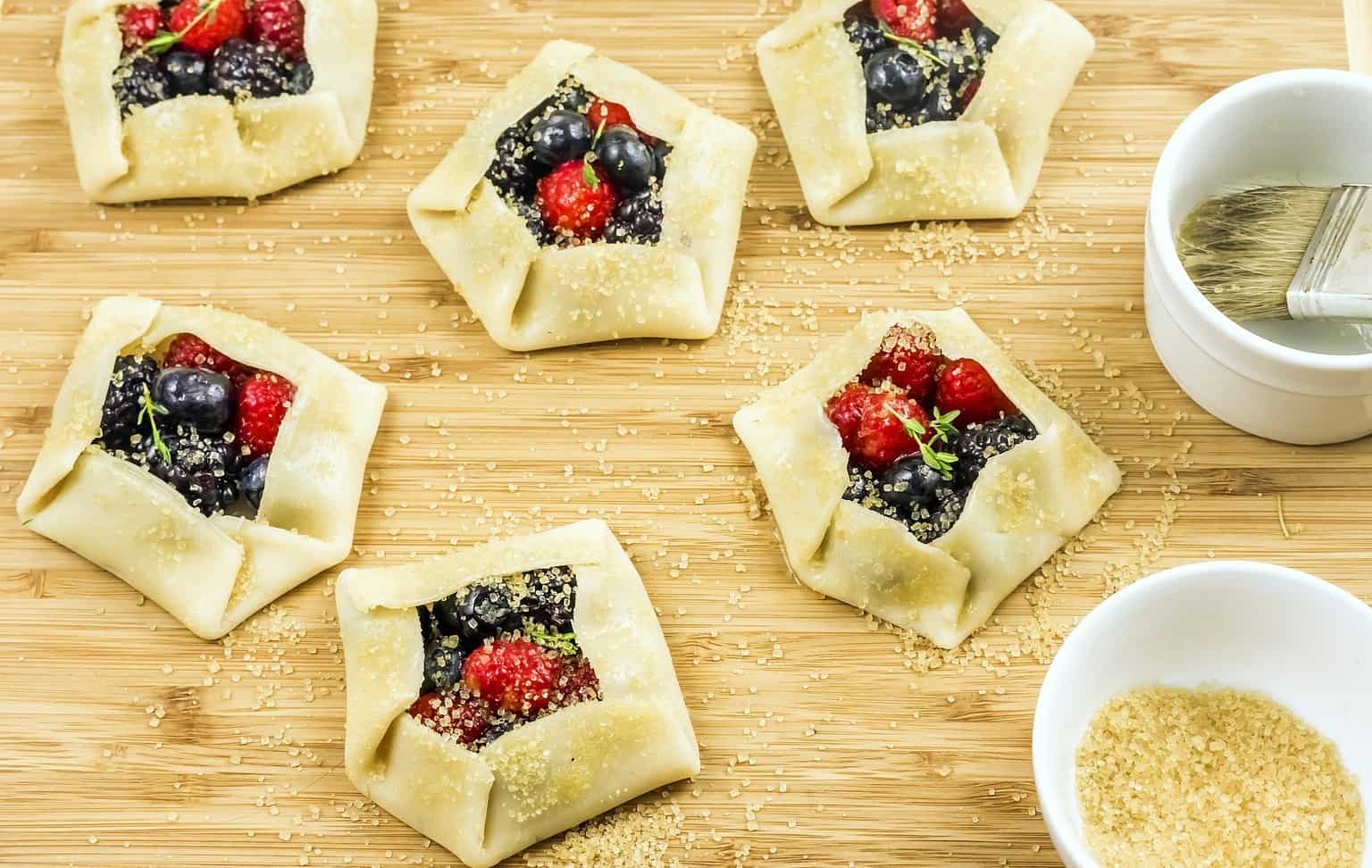 PIN ME FOR LATER!
More Amazing Keto Dessert Recipes
Easy Keto Chocolate Nut Clusters
Hey, it a drink can be a treat! Keto Cinnamon Dolce Frappucino
Like the pie, but easier ! Keto Pecan Pie Bars
Making our Keto Berry Galettes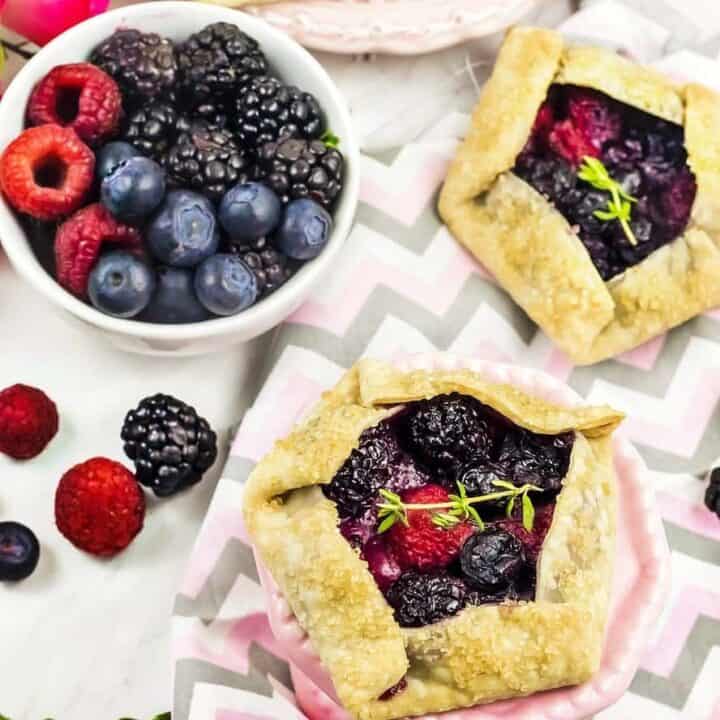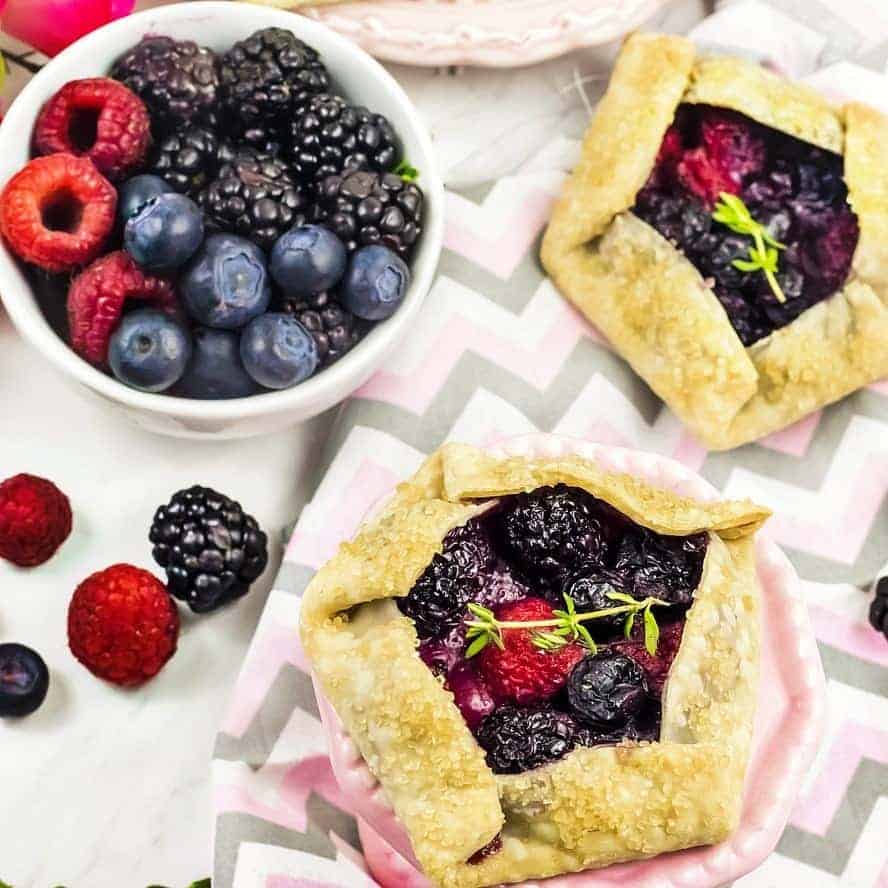 Keto Berry Galettes
Our Keto Berry Galettes are an amazing fruit filled pastry dessert that everyone will love. Don't believe us? Go ahead, try them on your non low carb friends and family!
Ingredients
½ cups Raspberries
½ cups Blackberries
½ cups Blueberries
¼ cup Swerve or your choice sweetener
1 teaspoon Lemon Zest
1 teaspoon Fresh Basil , finely chopped
1 teaspoon Xanthan Gum
FOR THE CRUST
1 cup mozzarella cheese, shredded
2 tablespoon cream cheese, softened
1 tablespoon sweetener of choice
1 teaspoon cinnamon
1 teaspoon vanilla
3 large egg whites, whipped almost to stiff peaks
¾ cup Almond flour
Instructions
Combine cream cheese and mozzarella in a microwave safe bowl. Heat 1 minute until melted and mixes well.
Whip egg whites with sweetener, cinnamon and vanilla. Fold into the almond flour.
Stir almond flour mixture into the cheese mixture. This will take a bit of muscle, but be sure to get it fully combined. If you have to.... sprinkle additional almond flour on the counter and work together by hand.
Wrap in plastic and refrigerate 1-2 hours. Dough needs to refrigerate for at least one hour before rolling, preheat oven to 350 when you begin rolling the dough.
Open the dough onto a well-floured (almond flour) surface. Using a 5 inch cookie cutter or a 5 inch bowl, cut out as many circles as possible.
Roll out the scraps and continue to cut out more circles until the dough runs out. We got 6 (5-inch) circles.
Mix the berries with sweetener, lemon zest, xanthan gum and chopped basil.
Place about a tablespoon and a half of berry mixture in the center of the cut out dough circle, leaving an inch of border.
Gently fold the over the edges of the crust, folding the dough in on itself to create a pleated rim. Repeat with the rest of the dough circles.
Place on buttered baking sheet. Make an egg wash by beating together the egg and water. Brush edges of each mini galette with the egg wash and sprinkle the crust with course sweetener.
Bake for 15 minutes or till the berry filling is bubbly and the crust is golden.
Let the mini galette cool in the baking sheet for 5 minutes and then let it finish off cooling on a wire rack.
Serve at room temperature or slightly warm with a dollop of whipped topping and/or more fresh berries. (Optional)
Nutrition Information:
Amount Per Serving:
Calories:

210
Total Fat:

8g
Net Carbohydrates:

3g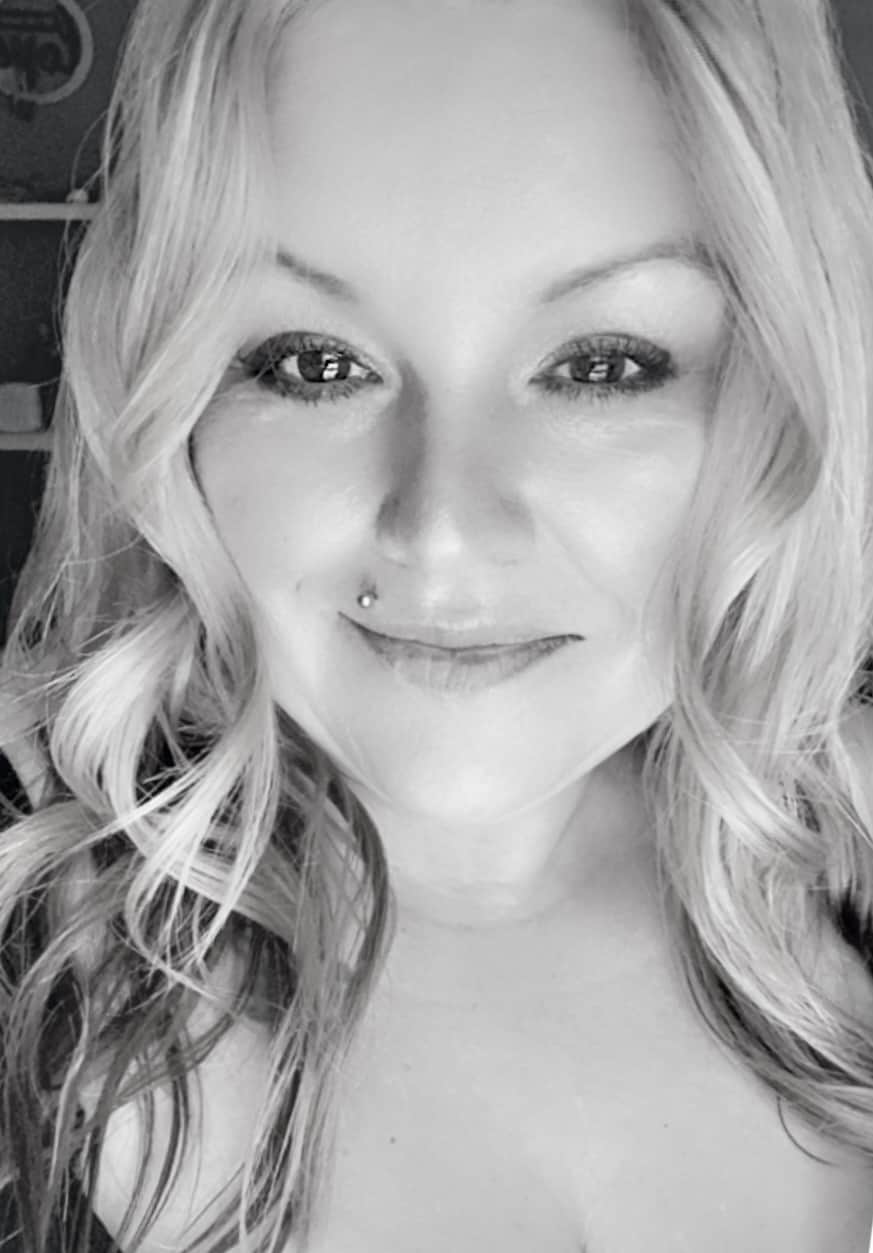 Owner & Lead Recipe Developer for It's Simple! since 2015, where you will find our best Family Favorites & Keto Low Carb Dishes with Helpful Cooking Tips & Hints in each post. Many Thanks for Stopping By, Enjoy!