Our instant pot triple bean soup is the perfect hearty meal after a long cold day!  Ready in one hour, it can be made any night of the week.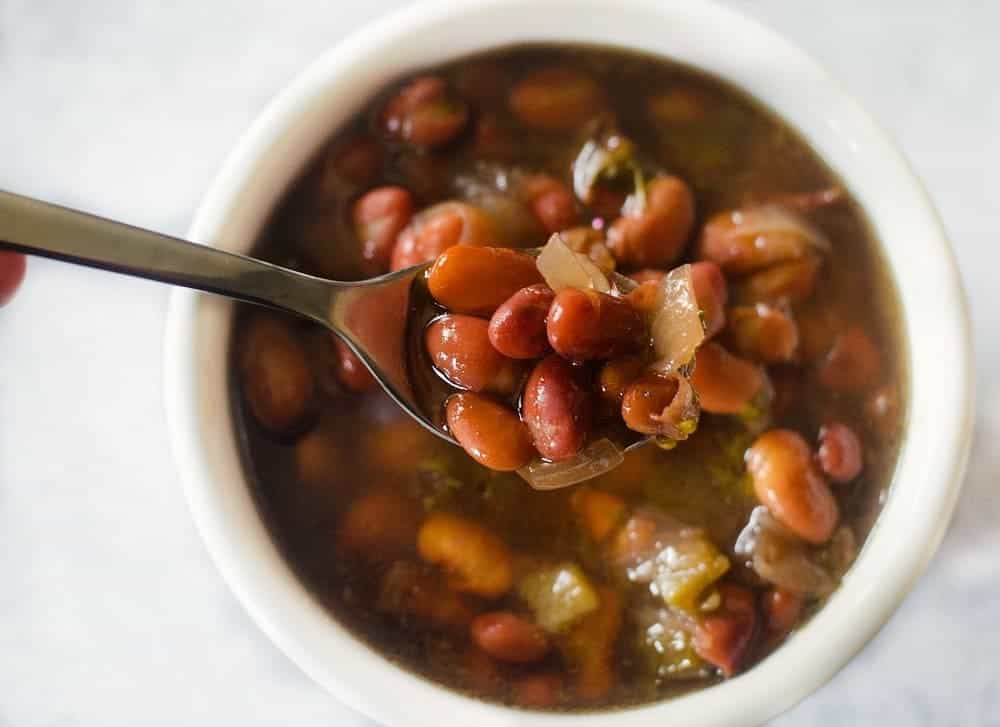 Instant Pot Triple Bean Soup
My instant pot is an absolute life saver. I have made everything in it. Because of the variety of settings on the instant pot, it can make a pot roast from frozen in 2 hours or a soup like this one using dried beans in an hour. Not to mention recipes like our Cheesy Buffalo Chicken Cauliflower which gives you a creamy, casserole style meal in 15 minutes.
For this recipe we use dried beans and the recipe is still ready in one hour. If you prefer to use canned beans that will cut your cooking time in more than half!  Here is how-  simply add the beans with the other ingredients listed below and set the instant pot to pressure cooker for 15 minutes. Add as much remaining stock as you wish and set to keep warm until ready to eat.
Making our Instant Pot Triple Bean Soup
Yield: 8 servings
Instant Pot Triple Bean Soup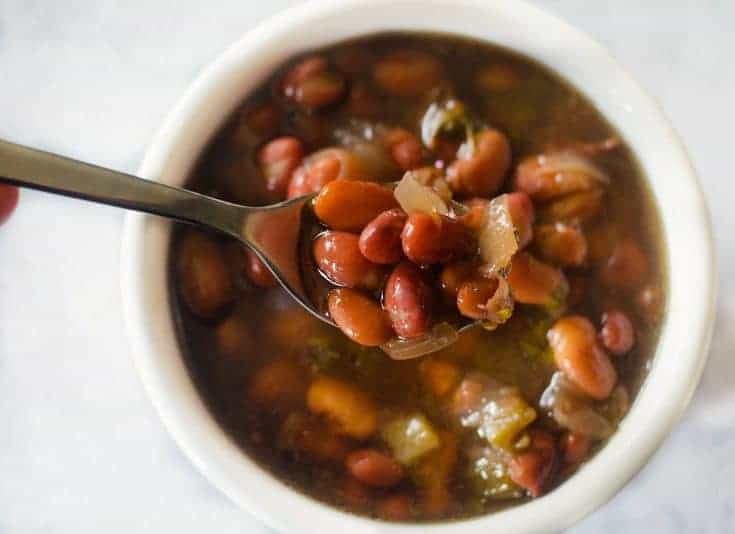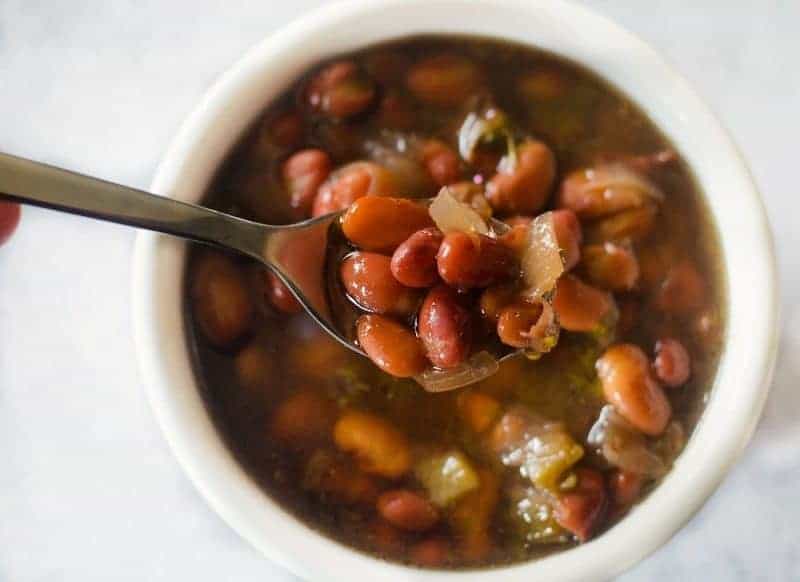 A quick and hearty meal perfect for any day of the week! 
Total Time
1 hour
10 minutes
Ingredients
1 cup dried red beans
1 cup dried pinto beans
1 cup dried navy beans
2 32 ounce Vegetable Broths
1 jalapenos; de-seeded and diced
1 green pepper, diced
1 white onion; diced
1 cup ham, cubed
1 sprig parsley, chopped
1 tablespoon minced garlic
1 tablespoon cumin
1 teaspoon cayenne pepper
2 teaspoons paprika
1 tablespoon salt
1 tablespoon pepper
Instructions
Rinse beans in a strainer.
Add all ingredients into the pot EXCEPT leave one of the broth containers for later. Mix well.
Place the instant pot or pressure cooker high pressure mode. Set for 1 hour. Let it release pressure on its own.
Stir beans, add remaining broth to the thickness of your liking. If you like a stew style, use less additional broth. For more soup like- use full second container.
Leave on KEEP WARM until heated through, about 15 minutes.
Notes
Use your instant pot or pressure cooking guide for beans if you feel the time is longer than you would like. We have cooked these many times and feel the best is a full hour without soaking the beans before hand. 
Nutrition Information:
Yield:
8
Amount Per Serving:
Calories:

150