Save to PINTEREST- Simply HOVER over ANY image & look for the SAVE button in the top left corner.
Instant Pot Peanut Chicken is a delicious option that brings tons of flavor to the dinner table. The classic combination of chili garlic sauce, peanut butter, and coconut milk create a low carb peanut chicken dish everyone begs you to make. Use your Instant Pot for this easy chicken recipe to be ready in no time. If you have ever had chicken satay with peanut sauce, this is an absolute must try.
Low Carb Peanut Chicken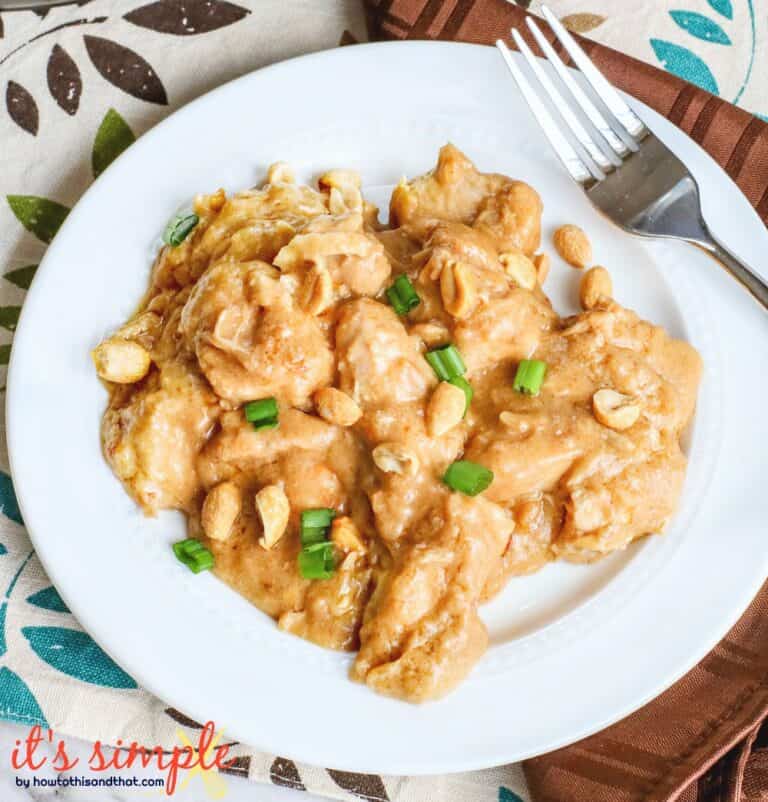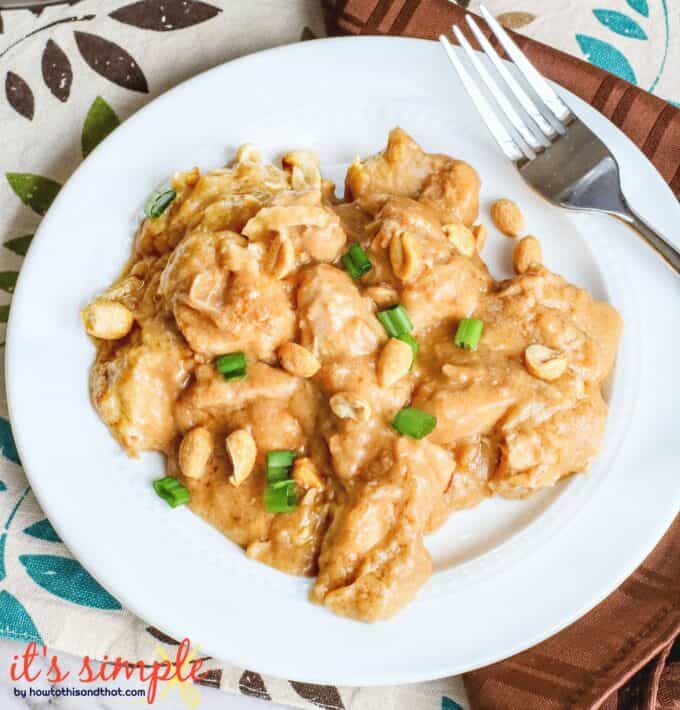 One of my biggest weaknesses with staying on the keto plan is feeling like I can't have my favorite take out. I've solved some problems with things like my grilled chicken and spinach keto pizza. Yet, there was something missing from my menu. Thai and Indian cuisine, like this low carb peanut chicken was just what I was craving!
Whether you like your peanut chicken spicy or a bit sweet won't matter. Because this recipe has the best of both worlds and is definitely easy to low carb adapt. Our Instant Pot Peanut Chicken is a version of the famous and undeniably delicious Chicken Satay with peanut sauce.
What is Chicken Satay with Peanut Sauce
Chicken Satay with Peanut Sauce is a Thai dish that traditionally combines a sweet and spicy peanut butter based sauce poured over grilled chicken or grilled chicken kabobs. The peanut butter flavor is tamed down by the addition of coconut milk, chili sauce, some spices and a little lime, making the perfect culinary balance.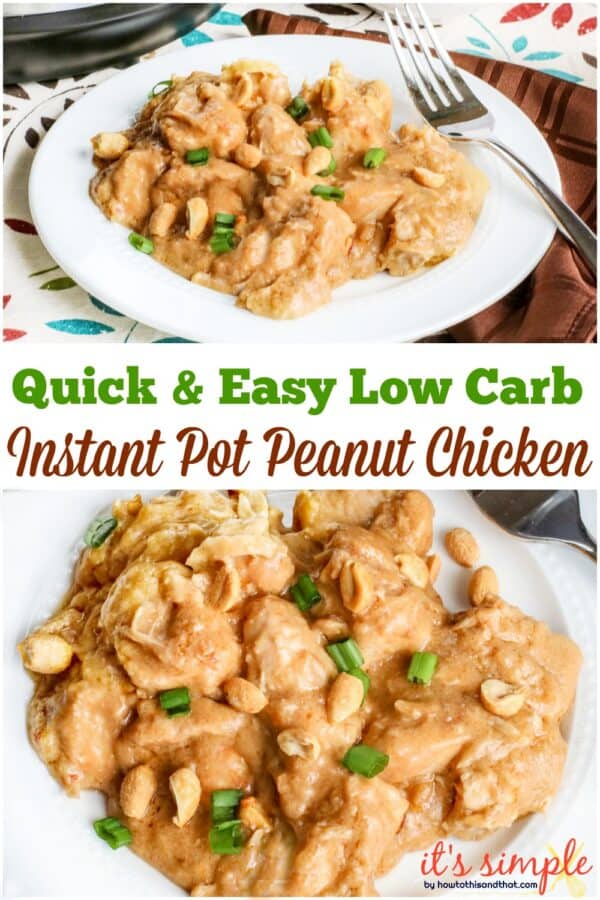 What if Chili Garlic Sauce is Too Spicy for Me?
If you find the common chili garlic sauce or garlic chili pastes to be too much for your tastebuds, it's easy to adapt. You can make this with less than listed, or simply leave it out and use simple garlic paste instead.
The same goes for those who want a bit more heat in their meal. Just added extra chili to the recipe until you reach the flavor level you prefer.
Do I Have to Use Special Peanut Butter to Keep This Keto?
Not necessarily a special peanut butter, but yes, you do need to check the labels. Most of your regular peanut butter found on the grocery store shelf will have added sugars. These days, most major brands offer at least one natural option that has only pure peanuts and maybe a bit of salt in the mixture. Just make sure you check for any added sugars and avoid those types of peanut butter.
Can I Add Peanuts as Garnish
Yes Absolutely! If you are like me and prefer a bit of a crunch in your dishes, it brings a new dimension and hits all the notes taste buds enjoy. Top this recipe with a few crushed peanuts alongside your diced green onions. Alternately, you could simply use a bit of crunchy peanut butter in place of the smooth kind.
What Keto Side Can I Serve With This Instant Pot Chicken?
Typically the family would want rice for this low carb peanut chicken, but for us, following a keto meal plan it is a no go. Instead, I use cauliflower rice on the side. In addition to this, you could add any steamed or roasted vegetables, or zoodles.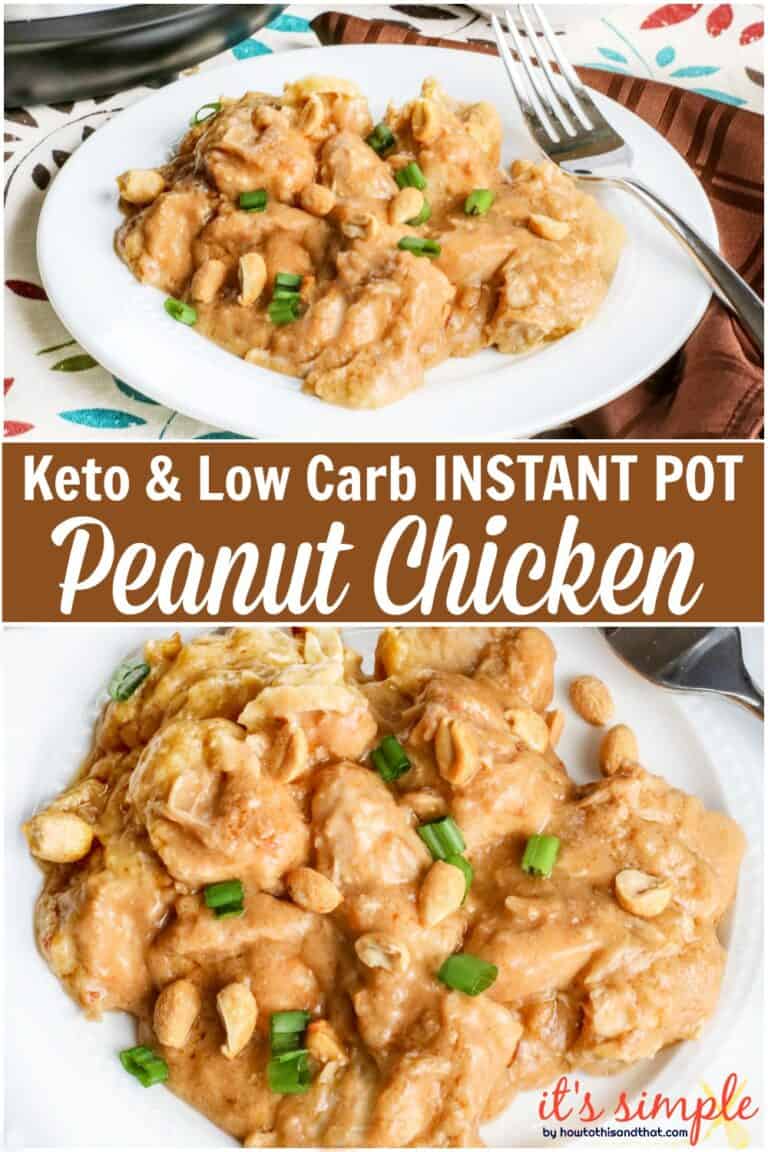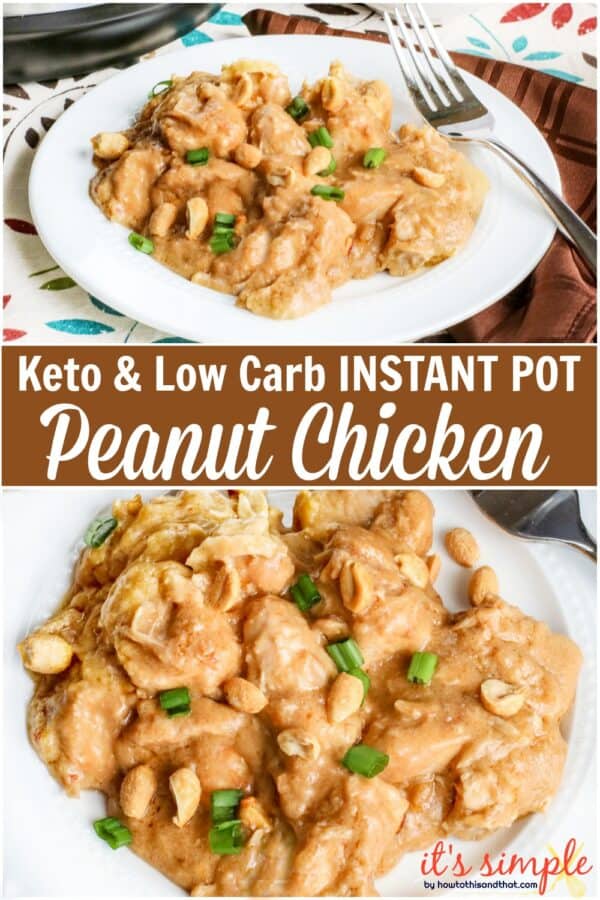 More Instant Pot Recipes
Be sure to LIKE or FOLLOW us on Facebook, just click the Simple Keto Recipes Image Below.
Try LAKANTO Sweeteners & Products
How to Make Peanut Chicken in the Instant Pot
Grab the printable recipe card below, and make sure to bookmark or pin this recipe to Pinterest for future use!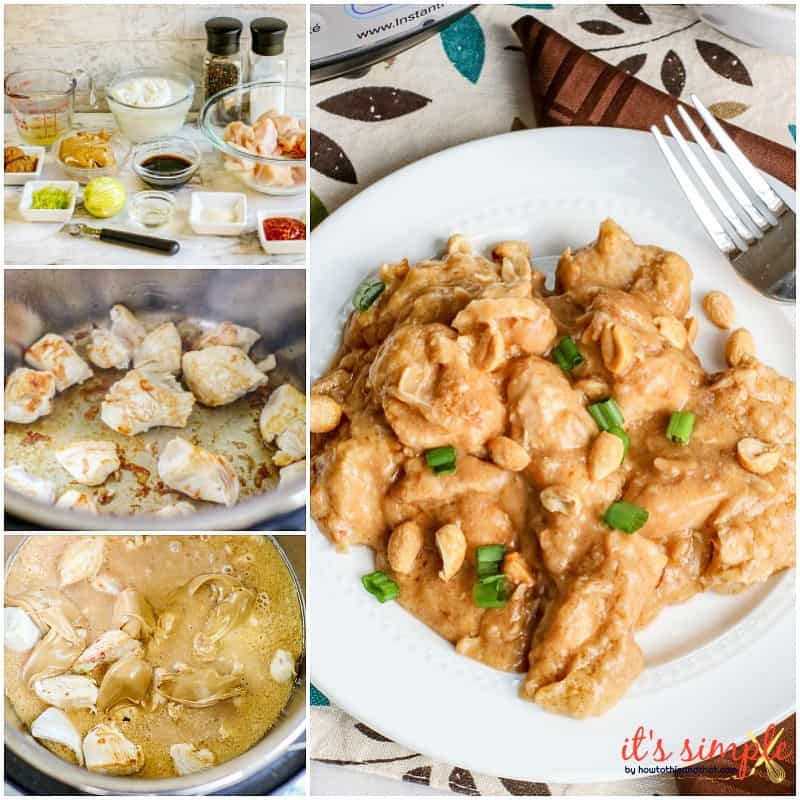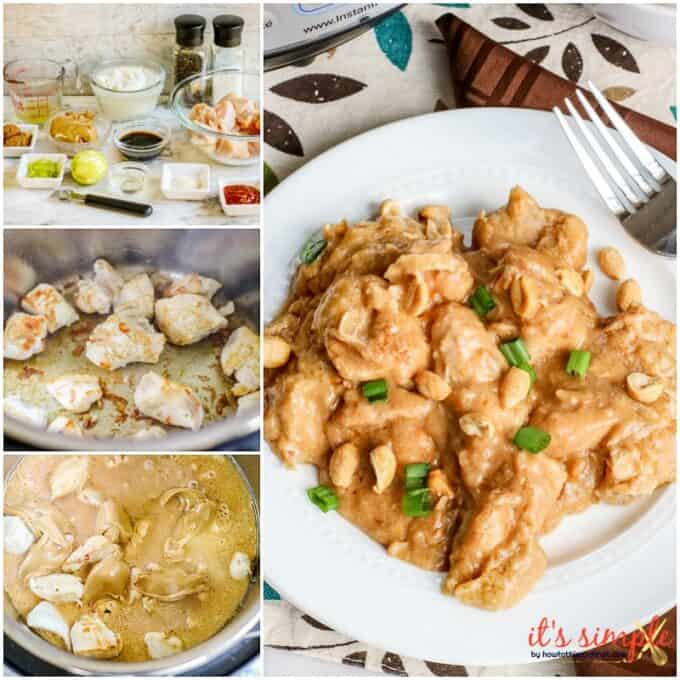 This post may contain affiliate or paid links. See our full disclosure at the bottom of this page for more information. ............................................................................................................................................................