When you need a keto-friendly snack with the perfect crunch, these Keto Pecan Pie Bars are a must-have. You can enjoy a sweet treat to satisfy your craving for something tempting without cheating on your keto diet. I've made these bars to eat at home and have also brought them to family gatherings for all different occasions.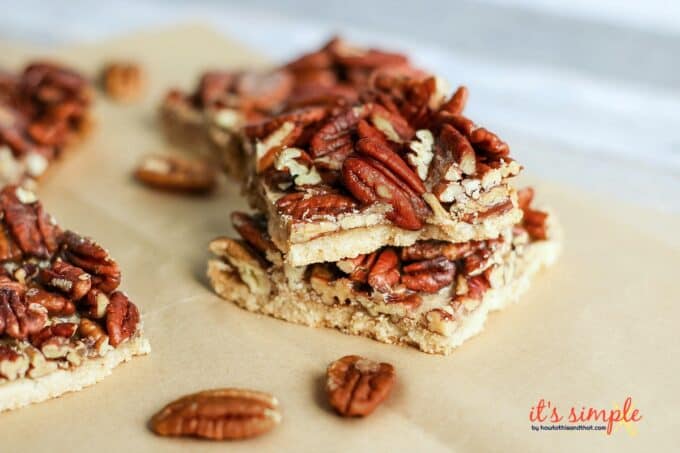 Before I started a keto lifestyle, I would always worry about how I'd have success with it because I love sweets and treats that typically contain lots of carbohydrates. While I've had to make some significant changes when it comes to foods that I prepare and eat, I've started to learn how to prepare tasty treats that are entirely keto-friendly. These Keto Pecan Bars are one of my favorite keto-friendly treats of all time. You'll only need a few ingredients to prepare these bars and have them available to you when you want them.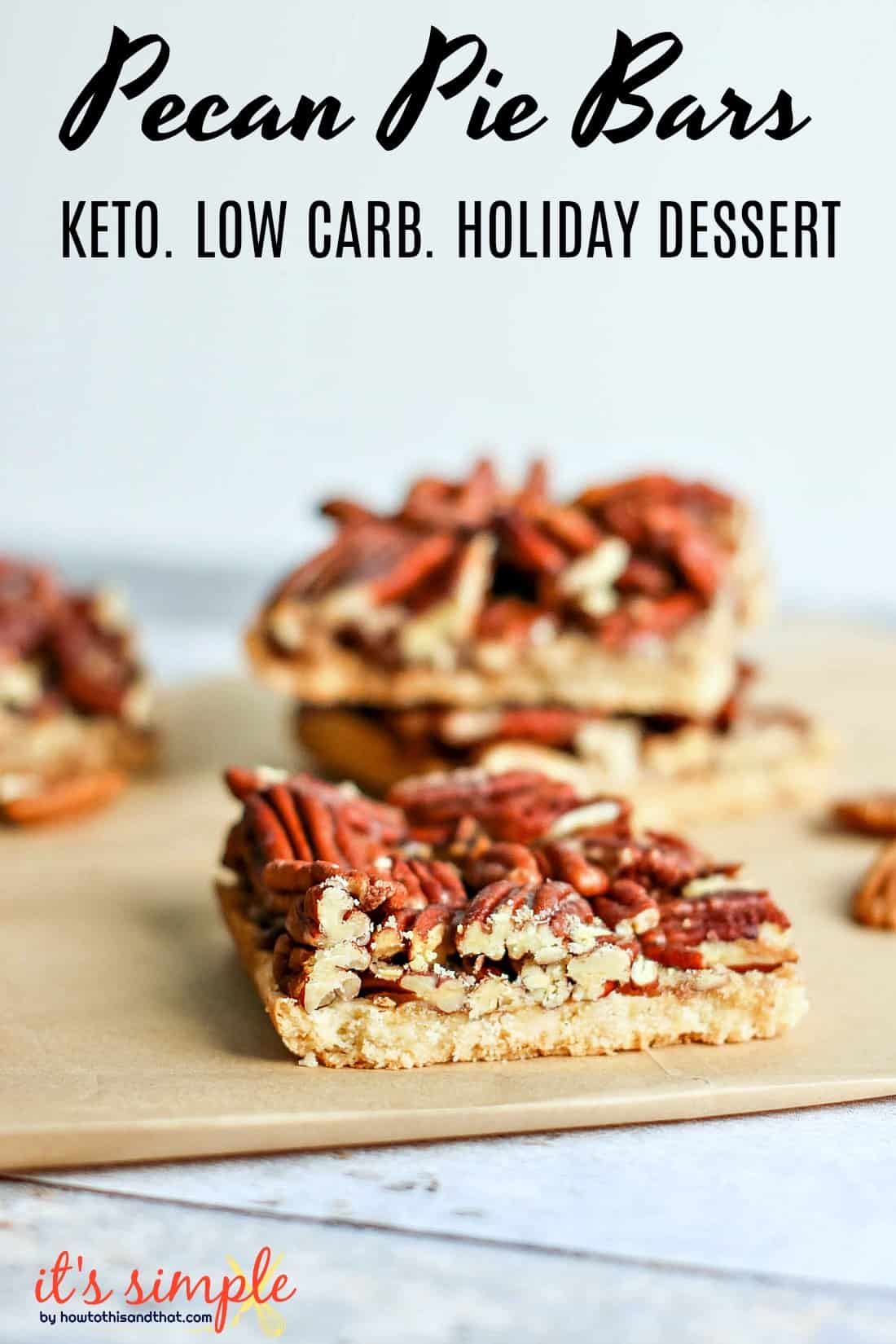 Keto Pecan Pie Bars
Pecans are one of my favorite nuts, making these Keto Pecan Bars a top treat in my household. While I'm the only one living a keto lifestyle, my children still genuinely enjoy these treat bars. They always ask me to make the keto pecan pie bars because they love them so much. If you want to impress your loved ones with the perfect nutty treat that is slightly sweet and crunchy, make these Keto Pecan Bars!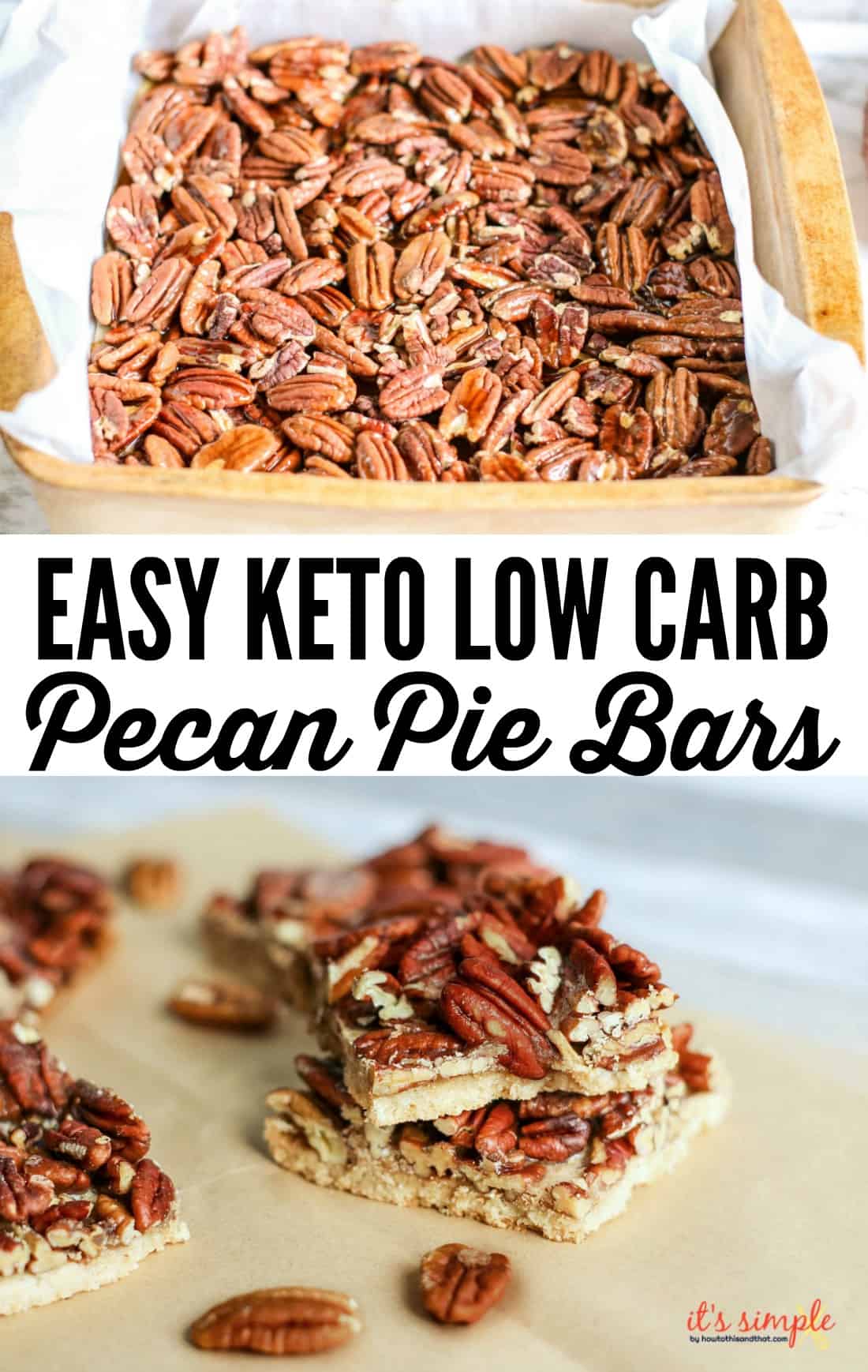 Ingredients Needed for Keto Pecan Pie Bars
You're going to need some essential ingredients to make the Keto Pecan Bars. The following ingredients are must-haves for the sugar-free pecan pie bars:

Pecan Halves - You can't have pecan bars without pecans! Get you some pecan halves to use for this recipe because they're easy to work with and mix quickly with all the other ingredients.
Golden Monk Fruit - Instead of using regular sugar that contains too many carbs, stick with the keto alternative — golden monk fruit. It will give your Keto Pecan Bars the perfect touch of sweetness.
Vanilla Extract - The vanilla extract offers an additional sweet touch to your pecan bars. A little bit goes such a long way!
Superfine Almond Flour - Create the perfect crispy crust for your Keto Pecan Bars using the superfine almond flour. Who needs traditional flour when you have this great option available to use?
Just make sure you check out the recipe card because this will tell you all the ingredients you need and how to prepare it!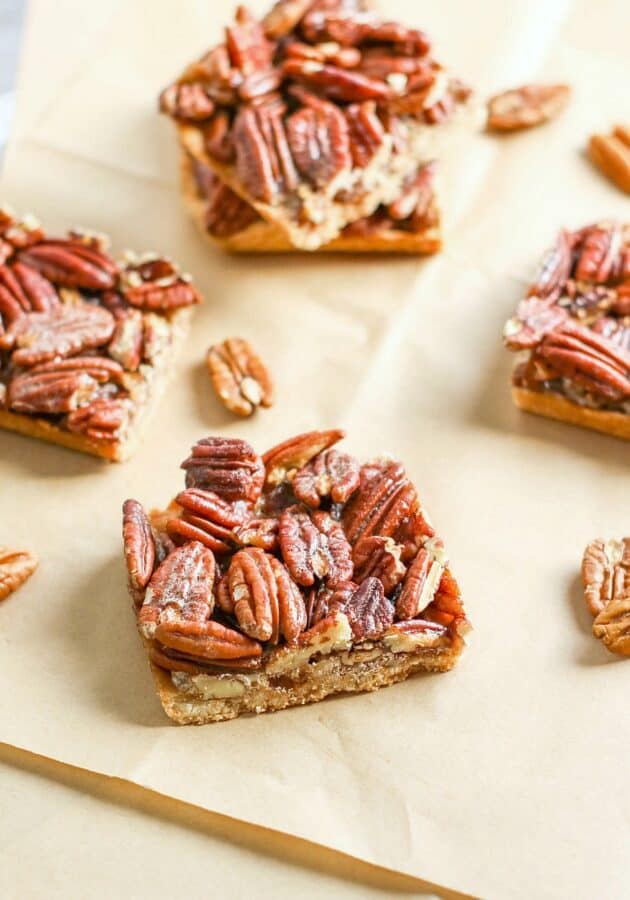 How to Prepare Keto Pecan Bars
Preparing the Keto Pecan Bars is relatively simple. Start by heating your oven to 325 degrees F, and then get your baking dish ready by placing parchment paper inside it.
You should add a bit of cooking spray to the parchment paper to keep your Keto Pecan Bars from sticking. Once you have things ready, start by making the crust in your food processor. You would need to add the almond flour, sweetener, salt, and butter to the food processor to prepare the crust.

After making the crust for these keto holiday dessert bars, you should melt butter together with the sweetener in a saucepan until you have created a sticky substance.
You will then stir it, add the monk fruit and vanilla to it, mix in your pecans, and add it to the crust you have created. You will then put your ingredients in the oven, baking for up to 20 minutes. Make sure you allow the dish to cool before you cut into the Keto Pecan Bars with easy almond flour crust.

How to Freeze Keto Pecan Pie Bars
What I love most about baking is that almost everything is freezable. If you are interested in making these keto pecan bars, just know you can easily freeze them. I like to freeze them individually. I wrap them in aluminum foil or Saran wrap. You can place it in the freezer for up to six months.
Keto Pecan Pie Bars
Total Time:
2 hours
30 minutes
When you need a keto-friendly snack with the perfect crunch, these Keto Pecan Pie Bars are a must-have.
Ingredients
For the crust:
1 ¼ cup superfine almond flour
¼ cup powdered erythritol sweetener, like Swerve
¼ teaspoon salt
¼ cup cold butter, cubed
For the pecan layer:
½ cup (1 stick) butter
¾ cup granulated monkfruit sweetener
2 tablespoon golden monkfruit (brown sugar substitute)
1tsp cinnamon
½ teaspoon vanilla extract
3 cups pecan halves, toasted
Instructions
1. Preheat oven to 325 degrees. Line a 9x9 baking dish with parchment paper and spritz with non-stick cooking spray.
2. In a food processor, pulse the ingredients for the crust. Transfer to baking dish and press into an even layer.
3. Bake for 12 to 15 minutes. Remove from oven and allow to cool.
4. Meanwhile, melt butter with the granulated sweetener in a medium-sized saucepan over medium heat. Bring to a boil and allow to brown without stirring until it reaches a deep caramel color, about 5 to 7 minutes.
5. Remove from heat and stir in the vanilla, golden monkfruit and cinnamon.
6. Add pecans to the crust in an even layer. Pour syrup over the pecans.
7. Bake for 17 to 20 minutes or until the syrup bubbles.
8. Cool completely on a wire rack before slicing and serving.
Makes 9 to 12 bars.


Nutrition Information:
Yield:

9
Serving Size:

1
Amount Per Serving:
Calories:

326
Total Fat:

28g
Trans Fat:

0g
Carbohydrates:

8g
Net Carbohydrates:

3g
Fiber:

5g
Protein:

7g
Nutrition facts are auto- populated by the app for this recipe card, numbers may vary. For best results, input your exact brand ingredients into a recipe analyzer like Verywell or MyFitnessPal.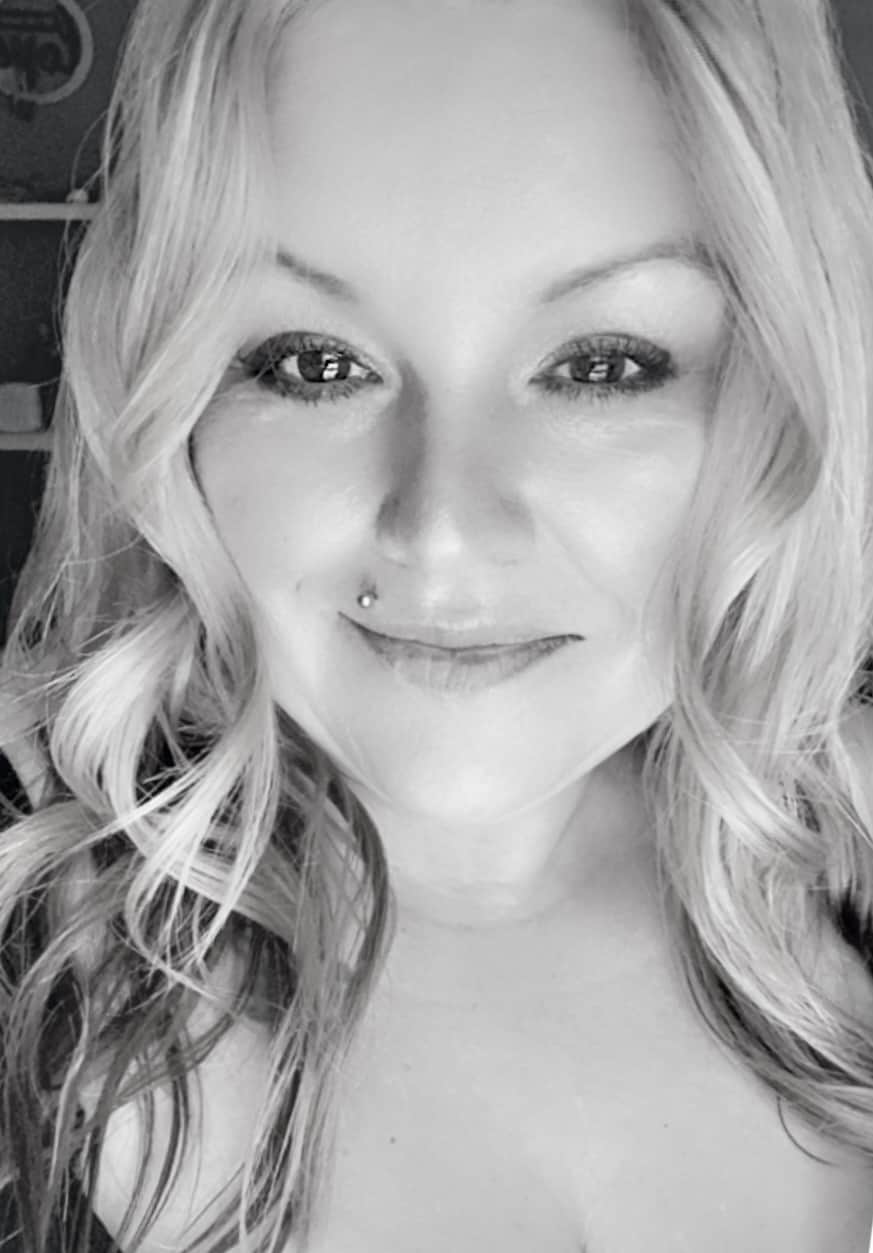 Owner & Lead Recipe Developer for It's Simple! since 2015, where you will find our best Family Favorites & Keto Low Carb Dishes with Helpful Cooking Tips & Hints in each post. Many Thanks for Stopping By, Enjoy!