This stuffed homemade monkey bread recipe is an old family favorite that everyone can't get enough of. My semi-homemade version tastes an apple cinnamon bread that came straight out of the bakery!  You'll love this easy tutorial for how to make monkey bread and your family will love that you made it to share!

Stuffed Monkey Bread Recipe
I have been making this stuffed monkey bread recipe every September for years. Whether you call it monkey bread, bubble bread, or pull apart bread, it is a must make item this fall.
An easy semi homemade recipe that tastes like it came straight from the bakery is always a hit in my house.  By simply using a store bought dough for this recipe, it makes baking it a breeze.  I am a huge fan of anything apple cinnamon, so fitting it into this recipe was definitely a given.  I hope you'll love this as much as my family does.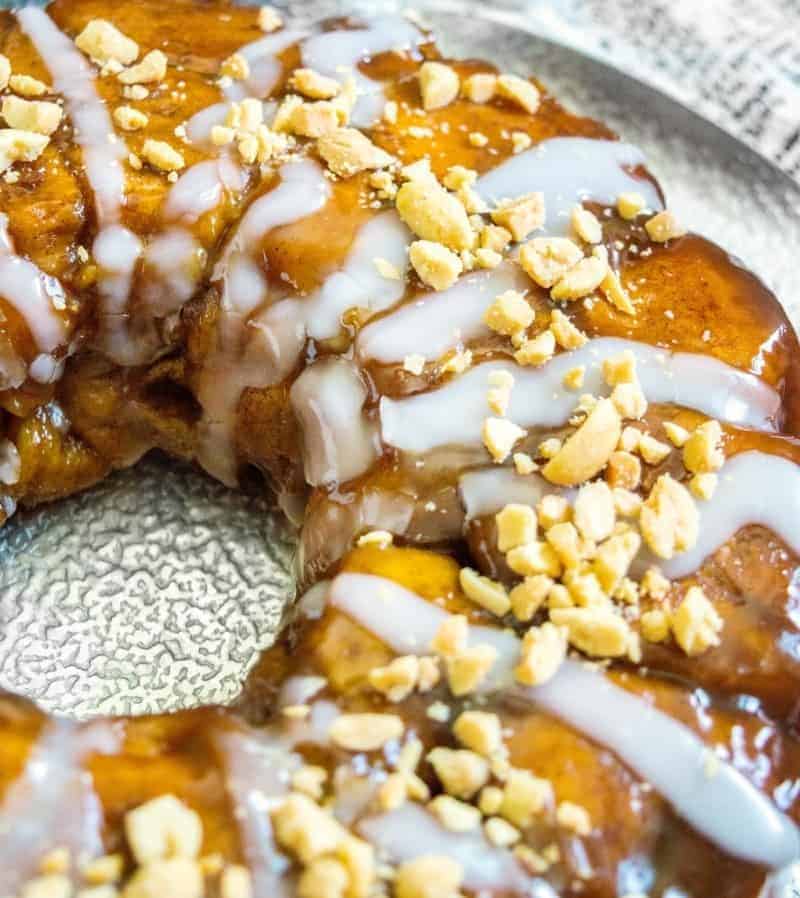 Does it Have to be Apple Cinnamon Bread? 
Yes!  I love apple cinnamon in this monkey bread recipe, but I have seen similar filled with tons of different flavors.  You could just as easily stuff it with something like diced pears, Nutella, chocolate chips, bananas, cherries, or even blueberries.  I've even enjoyed it when a bit of cheesecake mixture was spread in the middle.  Use your imagination to create a flavor of homemade monkey bread you love.
Can I Freeze This After It is Baked?
To be honest it doesn't last very long in our house. When you bake this up, it fills the home with that glorious apple cinnamon smell, and the whole family comes running. My stuffed monkey bread recipe barely has time to cool before hands are reaching in and grabbing pieces of the bread. 
So, while you definitely can freeze this in a well wrapped container that has been labeled, I imagine you won't need to as it won't last that long.
How to Make Monkey Bread Stuffed with Apple Cinnamon
(full recipe card below)
Cut cinnamon rolls in half and roll flat.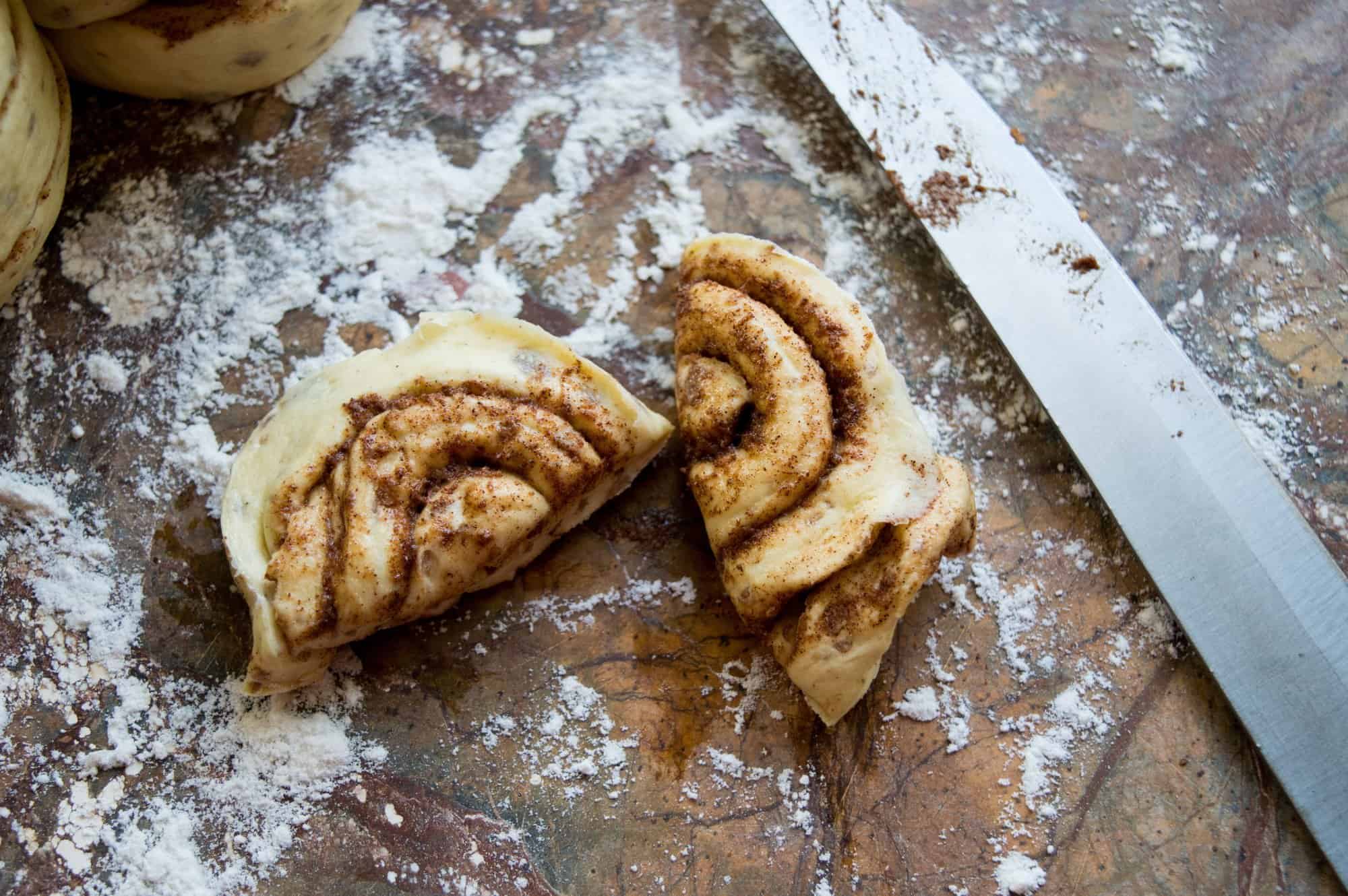 Top each piece with apple filling. Fold edges together and pinch closed (like a dumpling)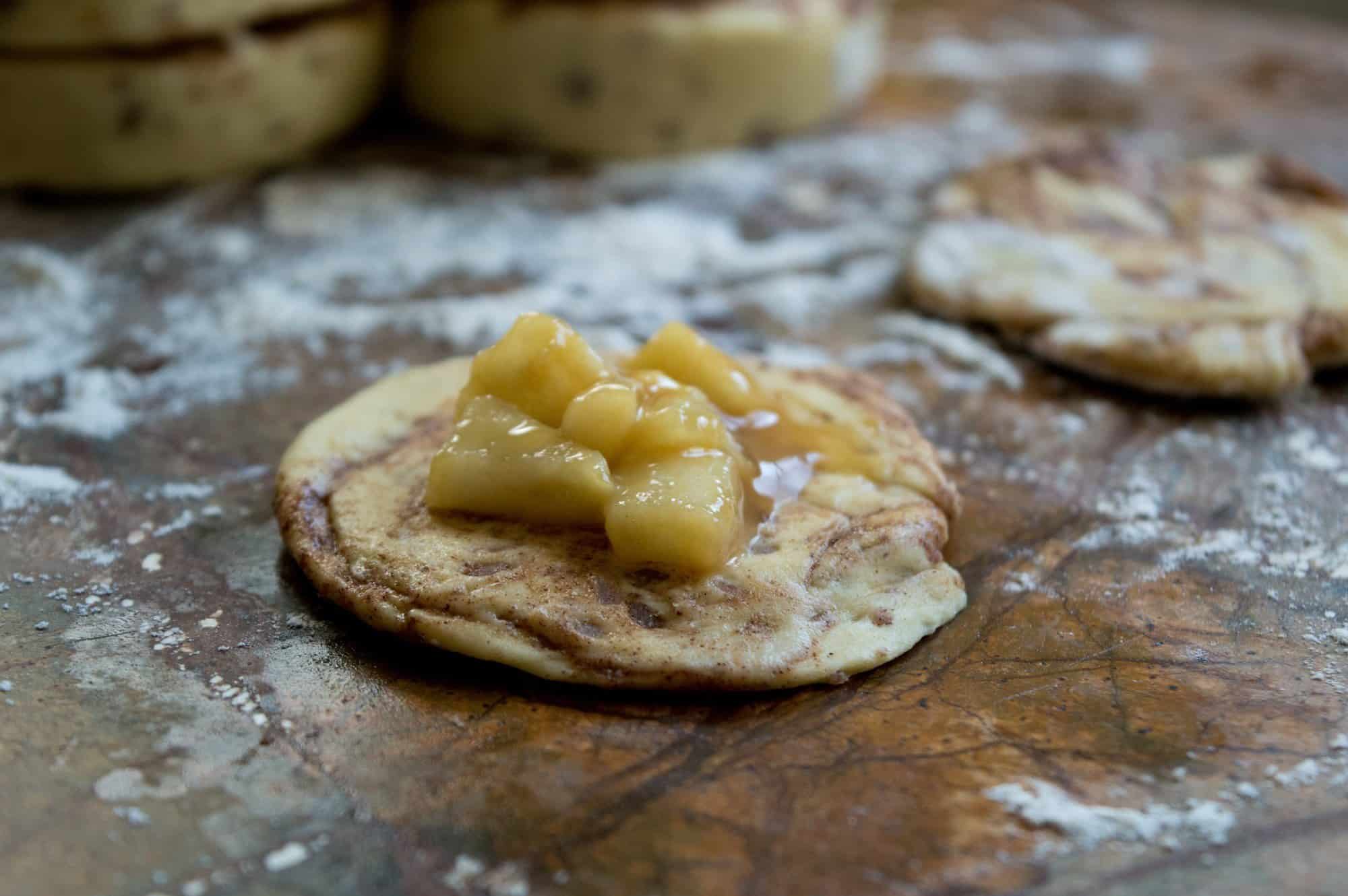 Toss into cinnamon sugar mixture, coat well. Set aside. Continue with other pieces.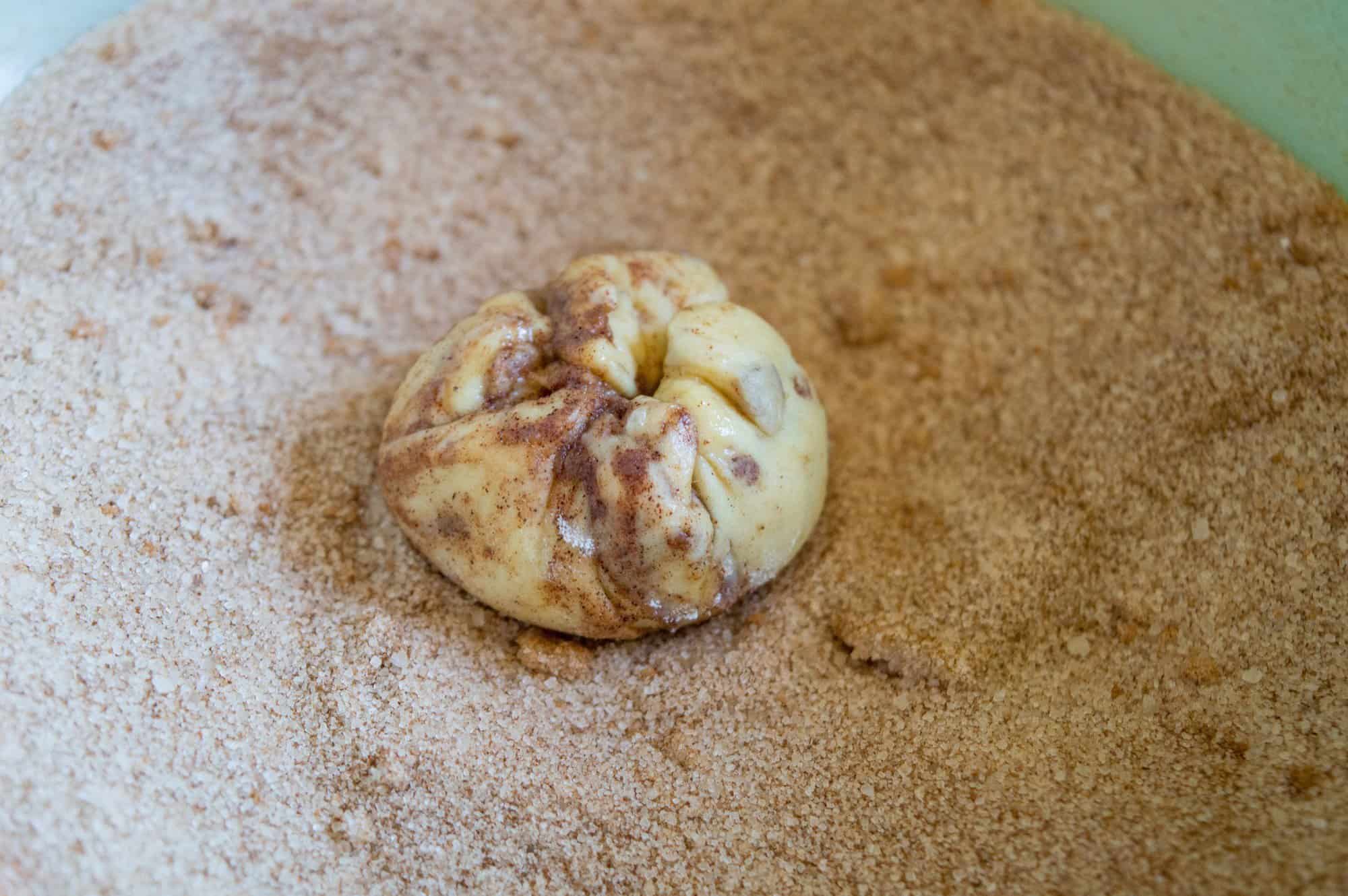 Place stuffed monkey bread pieces into a greased bundt pan.
After making the sauce, pour over monkey bread and bake about 30-35 minutes.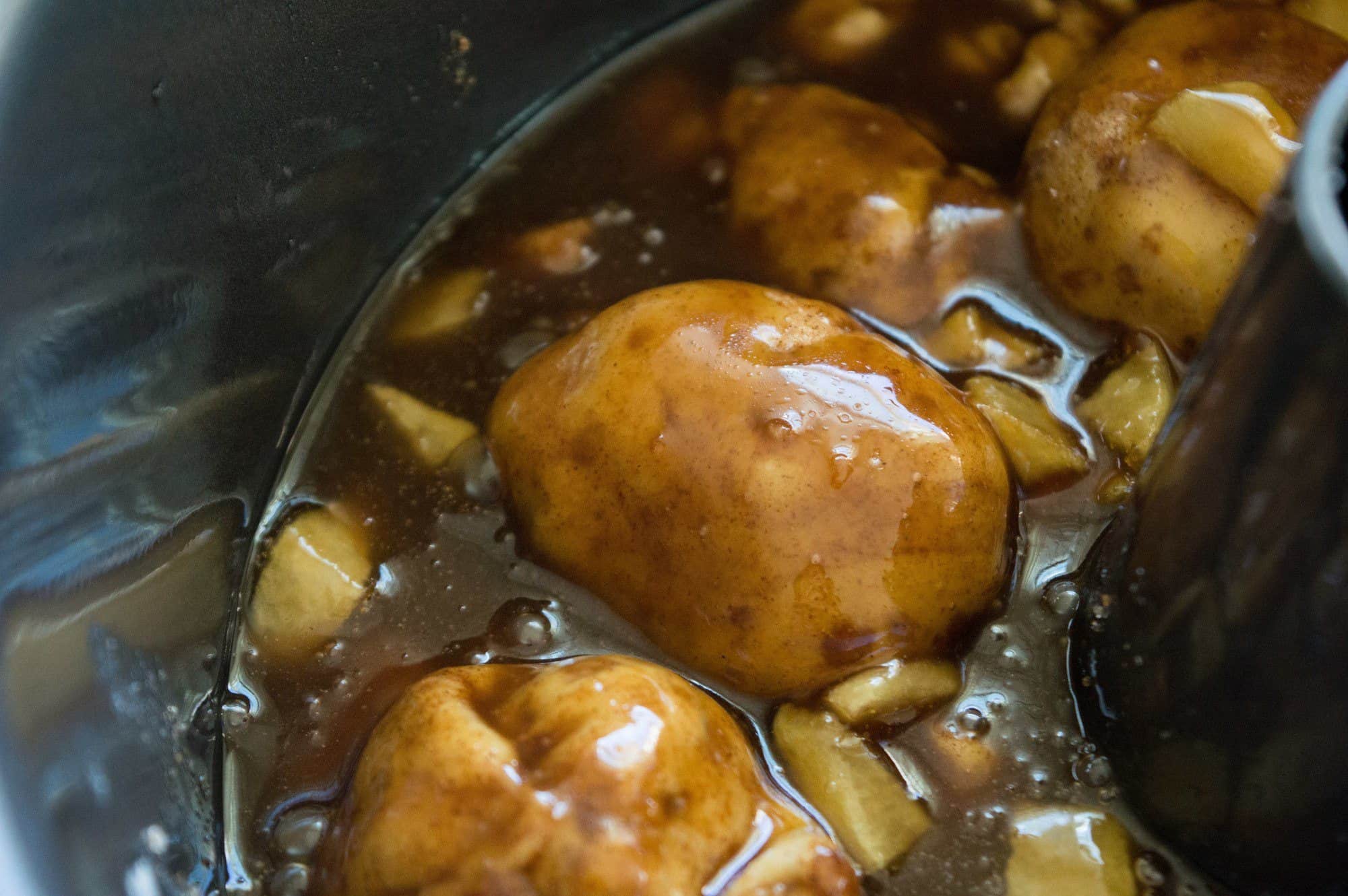 Allow to cool for 10-15 minutes before inverting pan of monkey bread recipe. Garnish as desired.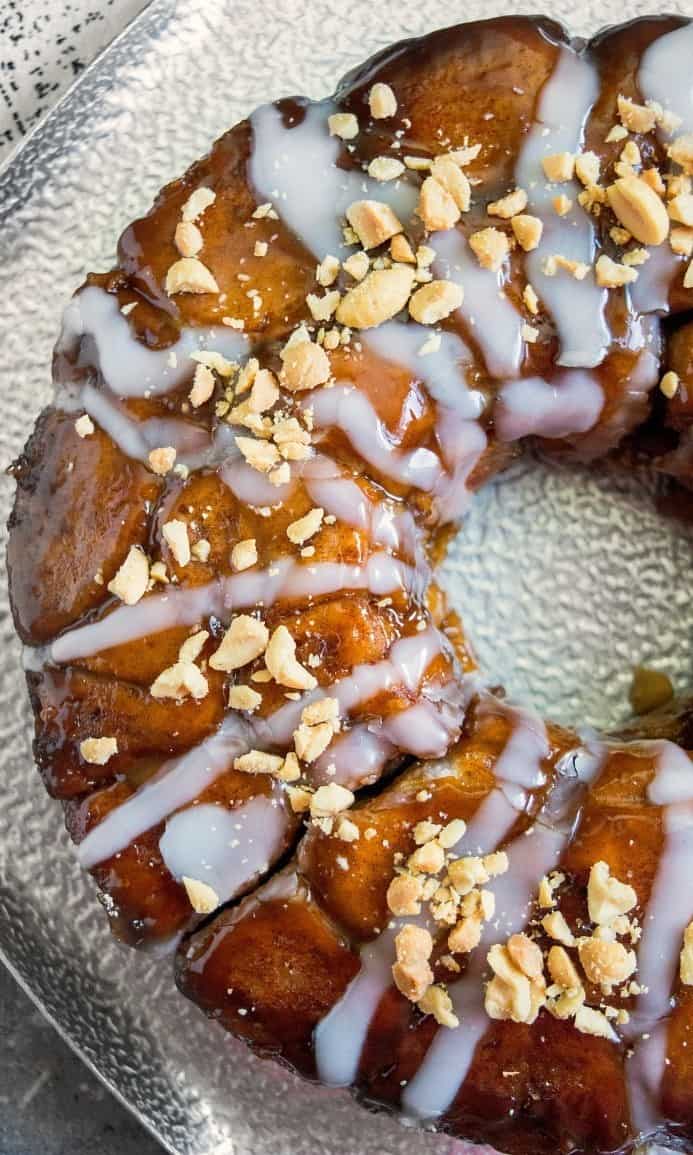 More yummy apple recipes
If this apple cinnamon stuffed monkey bread recipe inspired you to grab the apples, you'll love these other recipes we enjoy.
RECIPE NOTE- premade apple pie filling works amazing to skip a few steps!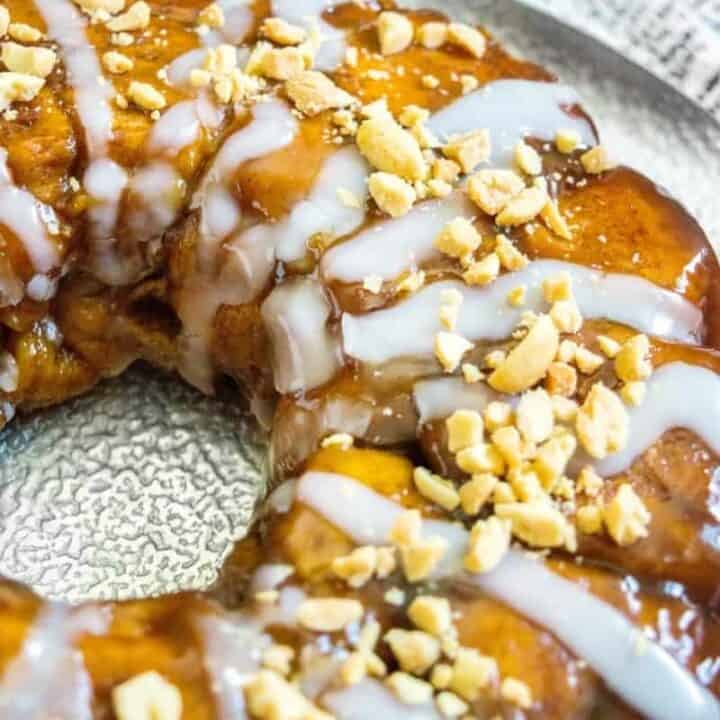 Stuffed Monkey Bread
A semi homemade treat that tastes like it came straight from the bakery. Our stuffed monkey bread is a must have for fall!
Ingredients
Sauce-
2 sticks butter
¾ c brown sugar
1 tablespoon of cinnamon
Stuffed Bread-
3 apples -peeled, cored, and chopped
1 tablespoon of flour
½ cup of granulated sugar
3 tablespoons of cinnamon
2 Pillsbury Grands Cinnamon Rolls
Nuts for garnish, optional
Powdered sugar for garnish, optional
Instructions
Preheat oven to 350.
In a medium saucepan over medium high heat, add in apples. Cook for 6-8 minutes, or until tender.
Remove apples from saucepan, drain excess liquid. Place in a bowl and gently coat with flour. Set aside.
In a small bowl, add in granulated sugar and cinnamon, gently mix together. Set aside.
Open cinnamon rolls, cut each in half. Roll each half into a ball, then roll flat. Fill each circle in the center with apple mixture. Gently, like a dumpling, bring the edges together to the center and pinch together the ends.
Coat it in the sugar and cinnamon mixture, place seam side up in greased bundt pan.
In a sauce pan , over low heat melt butter. Once melted, stir in brown sugar and cinnamon.
Increase heat to medium high, bringing to a slow bubble (not hard boil) Stirring occasionally, cook for 3-4 minutes. NOTE- IF YOU HAVE LEFT OVER APPLES, YOU CAN ADD THEM TO THE SAUE. Pour sauce over the monkey bread.
Bake for about 35 minutes. Take out of the oven and allow to cool for 10-15 minutes
Invert pan onto plate or platter. Garnish as desired.
Nutrition Information:
Yield:

8
Amount Per Serving:
Calories:

280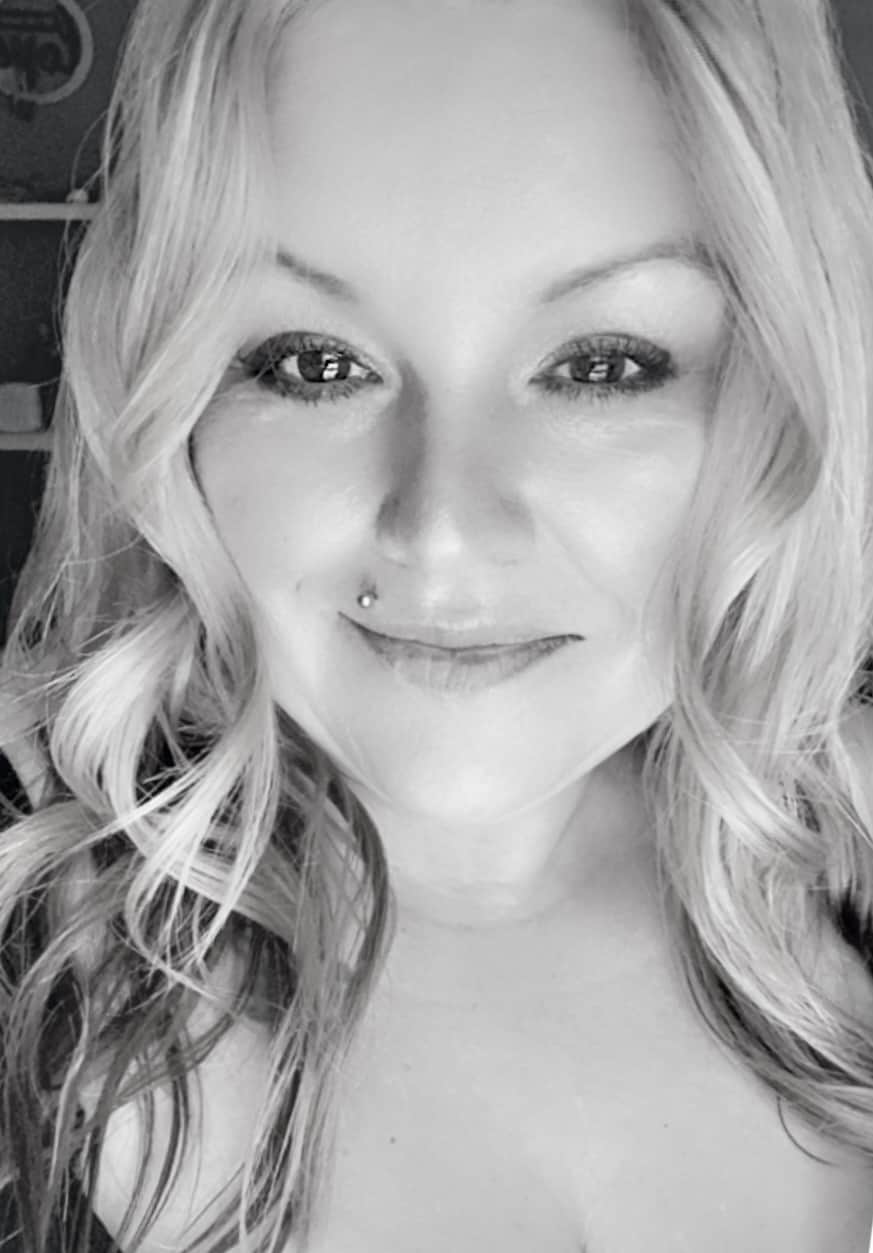 Owner & Lead Recipe Developer for It's Simple! since 2015, where you will find our best Family Favorites & Keto Low Carb Dishes with Helpful Cooking Tips & Hints in each post. Many Thanks for Stopping By, Enjoy!