This sloppy joes recipe is inspried by the classic, with a unique twist! Learn how to make sloppy joes into cheese stuffed sloppy joes burgers with simple steps! This burger recipe is ccoated in a delicious sloppy joe sauce that everyone loves. I have even included tips for making turkey sloppy joes burgers, and keto sloppy joes for those on healthier diet plans!.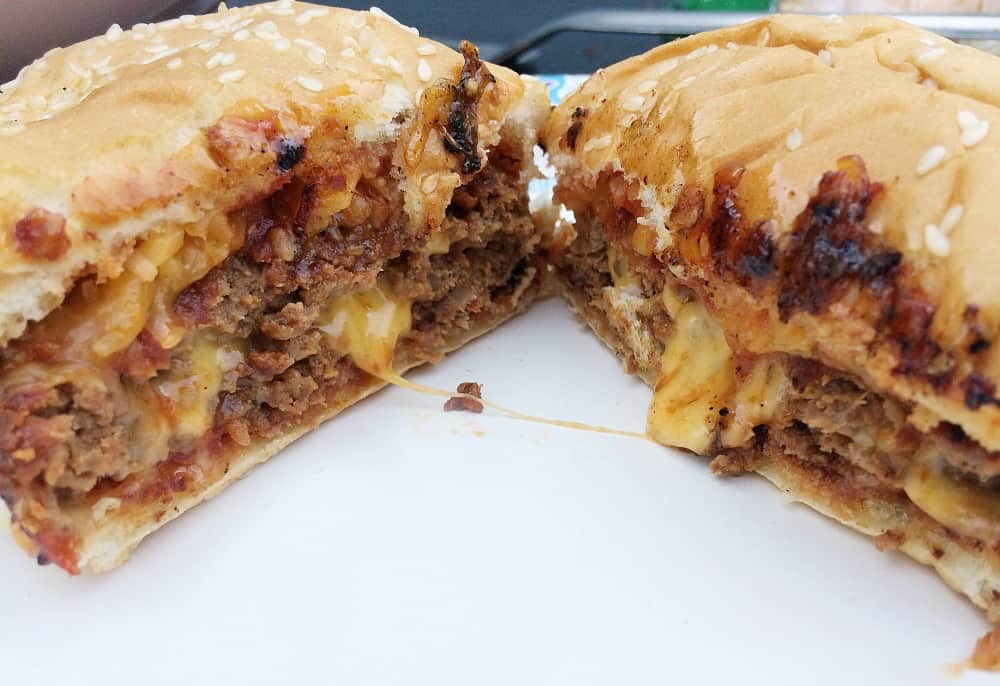 Sloppy Joes Recipe
Growing up everyone had sloppy joes on the menu at some point or another. Whether your family used a jar of sloppy joe sauce or had a unique homemade sloppy joes recipe, there is nothing more classic than this for a weeknight meal.
I decided to turn a basic grilled burger into something unique. Not only did I stuff them with cheese, but the added sauce brings back that classic childhood favorite meal to dinnertime.
Can I Make These Turkey Sloppy Joes Burgers?
You definitely can make this recipe using ground turkey instead of ground beef if you prefer. One thing I recommend, is to use the higher fat version of ground turkey as the leaner cuts are just very dry for a burger.
When cooking ground turkey burgers, use a meat thermometer to make sure they are at a safe temperature so you don't overcook and dry out the meat. The addition of the sloppy joe sauce to this recipe definitely helps it stay moist and adds flavor to what can be a bland meat.
Can These Be Keto Sloppy Joes?
If you are following a low carb or keto diet plan, this recipe is a great choice. Simply skip the bun on the sloppy joes recipe, and limit the amount of sauce added.
Much like how easy it is to make these turkey sloppy joes it is easy equally easy to make them keto friendly!
Tip: Be careful about using jar sauce for this recipe. Make homemade or use the directions below for using a seasoning packet and tomato paste. There are often hidden sugars in both cans of sauce and seasoning packets, so read labels very carefully.
How Should I Serve Sloppy Joe Burgers?
For this recipe, my favorite way to serve them is on a toasted bun with a grilled poblano pepper and extra sauce. You can also add another slice of cheese on top if you prefer.
As mentioned above, you can make them keto sloppy joes by skipping the bun. In that instance, you might want to add more veggies like some grilled onions, bell peppers, or even mushrooms on top to create a full meal.
We also love serving them in a wrap with lettuce and tomato for a fun mix or twist on the classic. You can truly serve these like you would any burger or sandwich with the toppings you prefer.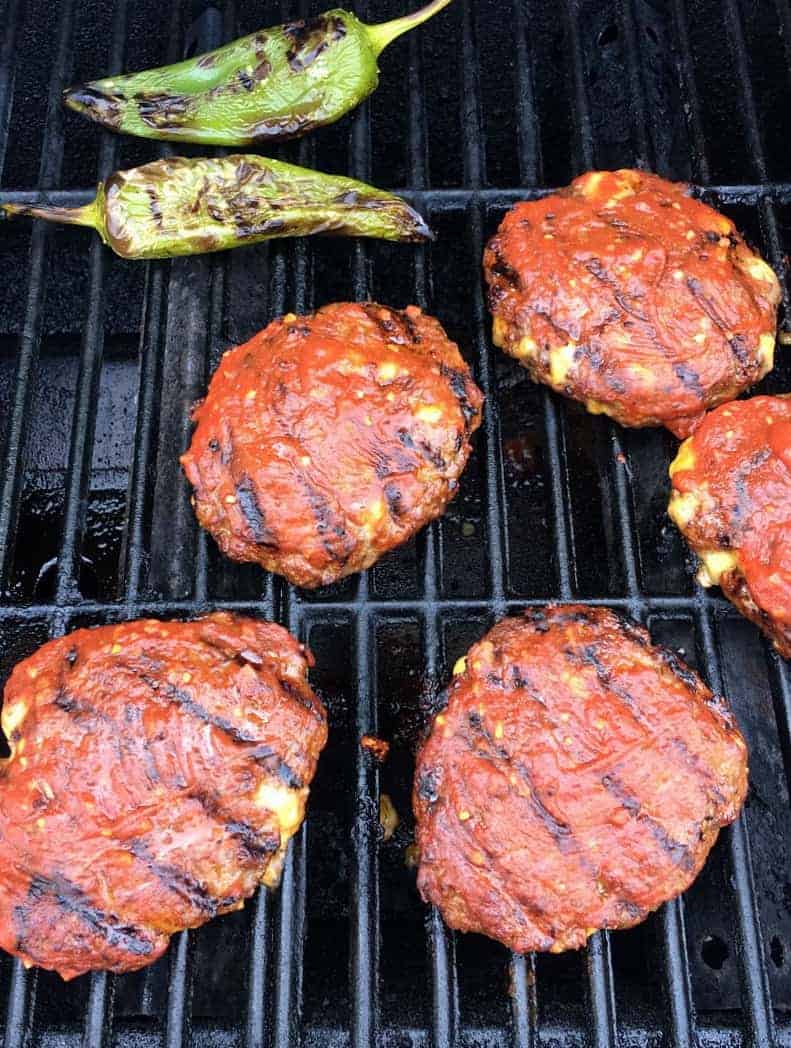 Looking for More Burger & Sandwich Ideas?
I am always looking for a new way to add sandwiches or burgers to our menu. These Award Winning 200 Calorie Beef Burgers are the healthier version of your favorite burger. Tons of flavor and easy to prepare makes them a hit!
If you prefer to leave the bun on the side, you'll love my Ultimate Burger Bowls or these unique Low Carb Pizza Burgers. These are ideal for those watching their carb intake.
For a bit more upscale take on a burger, these French Onion Soup Beef Sliders are a hit every time!
How to Make Sloppy Joes Cheese Stuffed Burgers
Make sure to check out our full tutorial below of how to make sloppy joes burgers. Bookmark, pin, and print this recipe for future use and come to let us know what you think!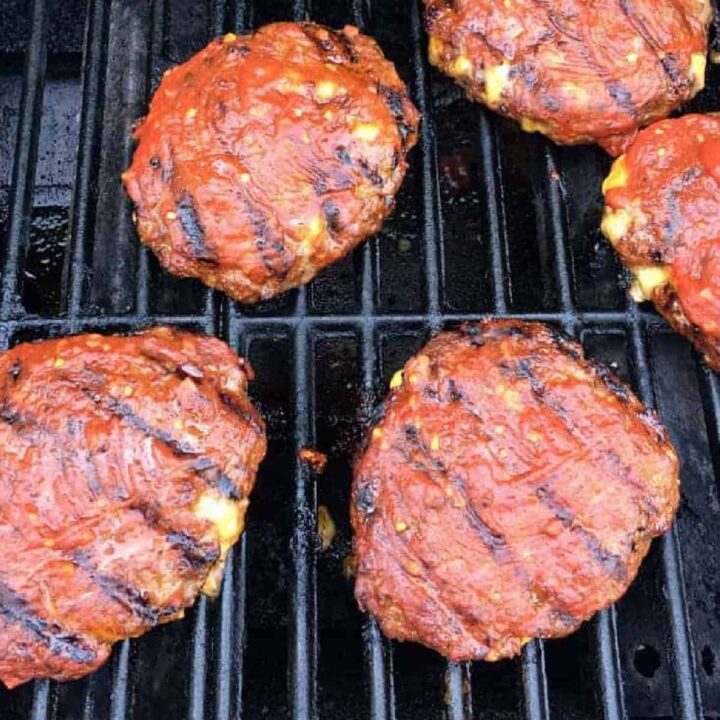 How to Make Sloppy Joes Recipe into Stuffed Burgers
Turn a classic burger and classic sloppy joes recipe into a delicious twist on a classic in this amazing stuffed sloppy joes burgers recipe!
Ingredients
1lb ground beef
1 can tomato paste
1 packet sloppy joe seasoning
1 block cheddar cheese, sliced
1 small onion, chopped
Olive oil
Salt and Pepper
Poblano Pepper- optional
Instructions
In a large mixing bowl- combine ground beef, onion, HALF the packet of seasoning and HALF tomato paste. Mix well. Separate the ground beef into 4 equal parts. This recipe makes big whopping ½lb burgers!
Separate each ¼ piece into 2 pieces.
Place one piece into the bottom of any burger press or just use your hands, the press we used from CHEF REMI was less than desirable. It didn't work well and we had to reshape our patties by hand. I feel like the grooves in theirs are too deep, it just sticks.
Add slices of cheddar. Top with the second half of the burger meat and press again. This will encompass the cheese with burger and transform it into a patty. Continue until all patties are made.
In a small sauce pan combine remaining seasoning packet, tomato paste and ¼ cup water. Mix well. Bring to boil, reduce to simmer to create sauce.
Heat grill to at least 500 degrees. Drizzle patties with Olive oil. Cook 3 minutes each side.
Brush burgers with sauce and continue to cook until desired temperature is reached.
Nutrition Information:
Yield:

4
Amount Per Serving:
Calories:

320
Total Fat:

15g
Net Carbohydrates:

1g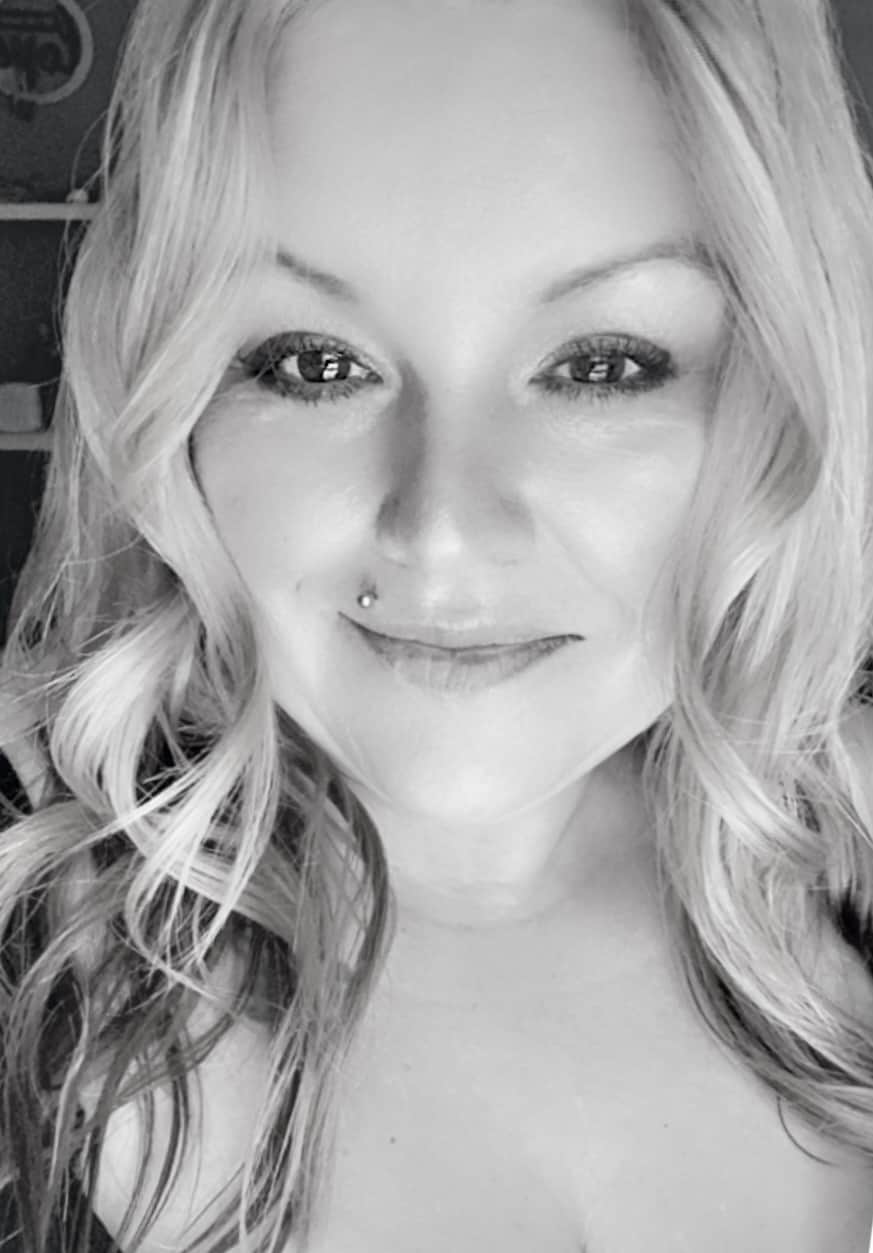 Owner & Lead Recipe Developer for It's Simple! since 2015, where you will find our best Family Favorites & Keto Low Carb Dishes with Helpful Cooking Tips & Hints in each post. Many Thanks for Stopping By, Enjoy!