Love Pizza? Love burgers? Then you will love them together! Low carb pizza burgers or use traditional dough. Everyone will devour these.
NOTE* this recipe video was made before altering this for low carb, dough used in video is regular pizza dough.
Low Carb Pizza Burger
This is one of those recipes that isn't quite a recipe. The write up at the bottom will be non traditional since there is a video and minimal ingredients involved.
If you are a lover of pizza you will fall head over heels for this Low Carb Pizza Burger made with
fathead dough.
If you
don't eat low carb, just use regular dough.
The pizza burger is ground beef with herbs and sauce mixed together. You make patties and then top with pepperoni and mozzarella. Wrap the burger in dough so it encompasses it all that pizza yumminess.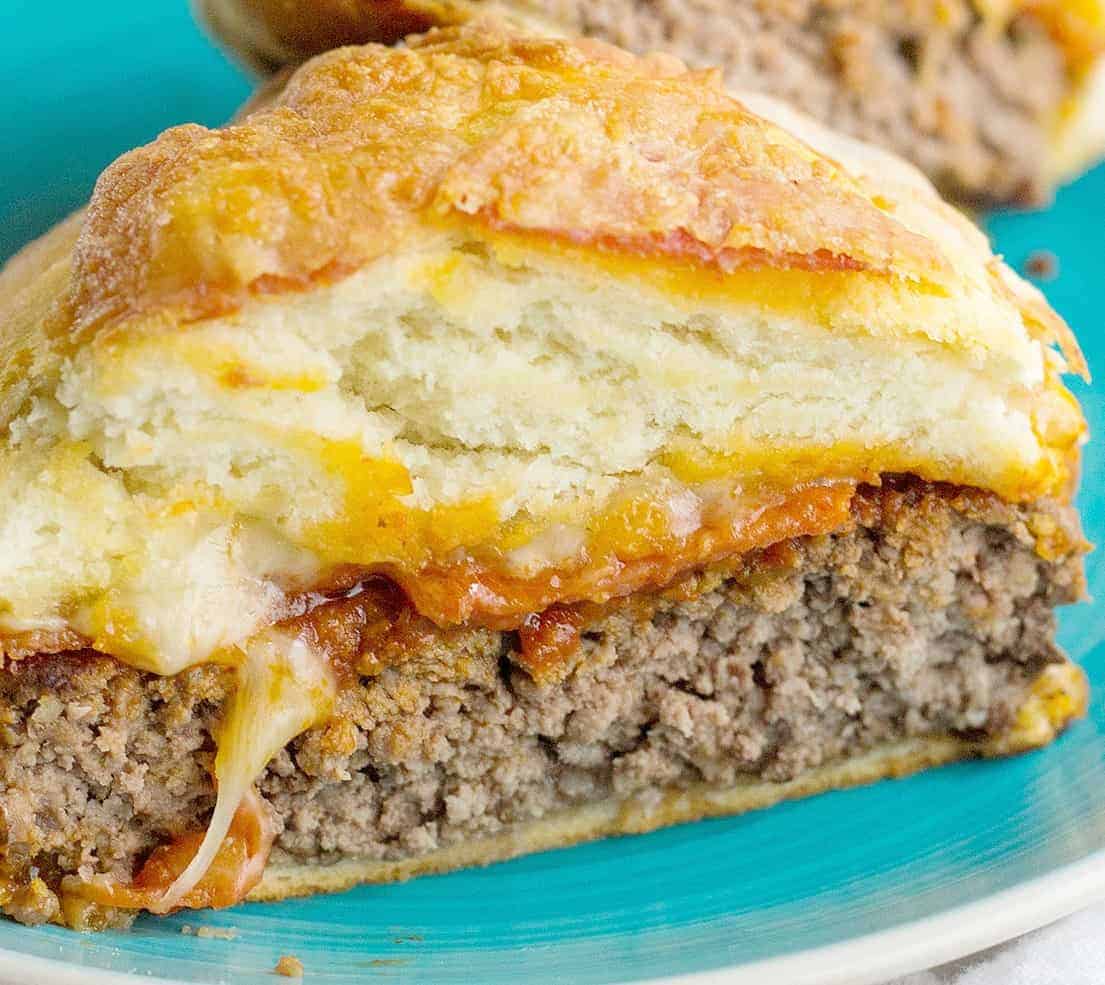 If you are unfamiliar with the fathead style dough, it is low carb and keto friendly. It uses approved ingredients and works just like regular dough. You can use it for mini or full-size pizza crust, calzones and more. Having a keto-friendly version that tastes delicious, has been a game changer for me! This crust is a nice and golden flakey crust that is very delicious!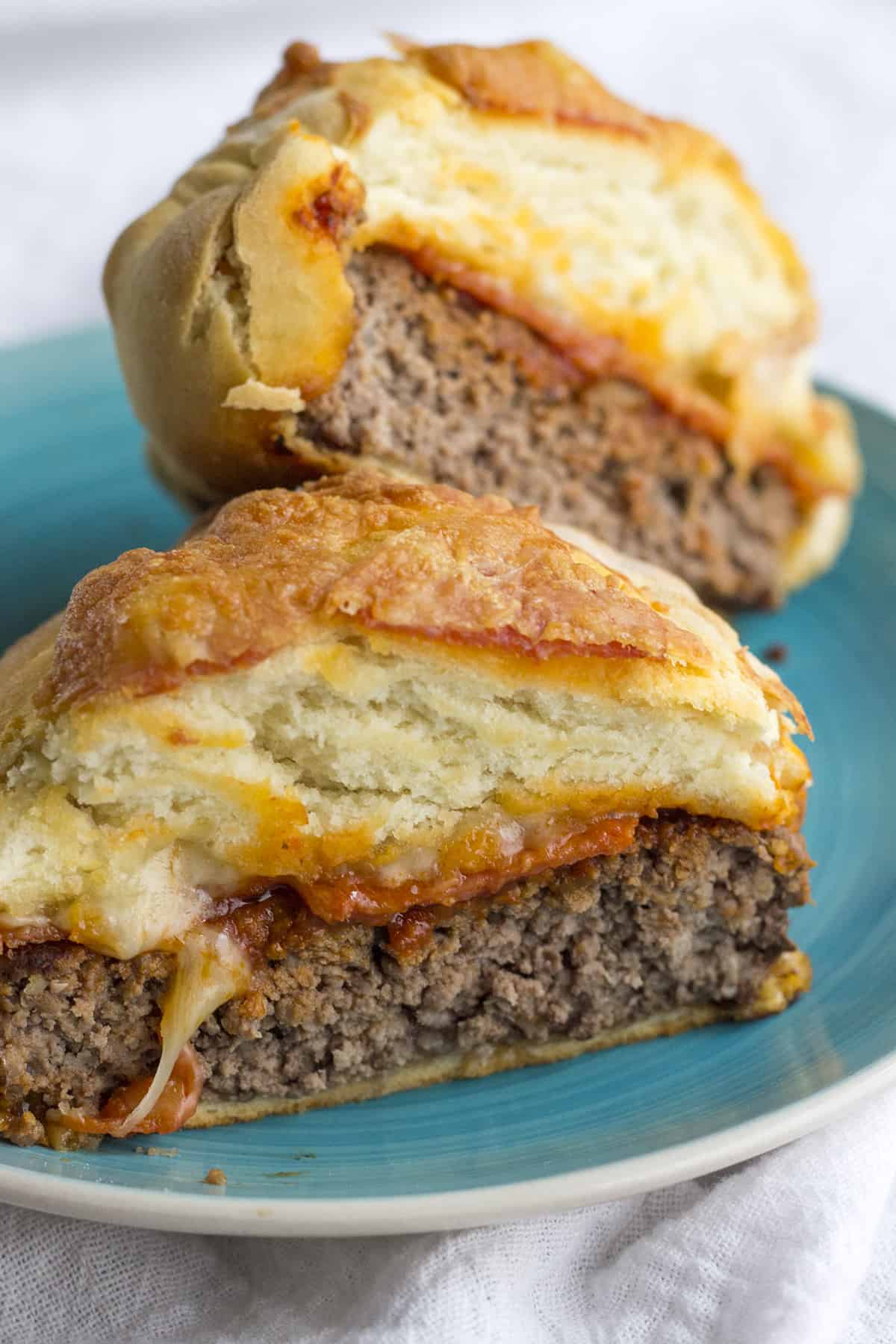 So whether you use pizza crust or Fathead style dough, this recipe will please your taste buds, and your family will be begging for more! You won't be disappointed you tried this recipe out! You can also get creative with other toppings in you want, add in some crisp green bell peppers or mushrooms to take it to a whole new level!
This recipe is quick and easy to make, which is the beautiful part of it! I have added this into our families dinner rotation because it is that good! Make sure to give this recipe a try, and let me know in the comments what you think!
Watch the video first to learn how to make our Low Carb Pizza Burgers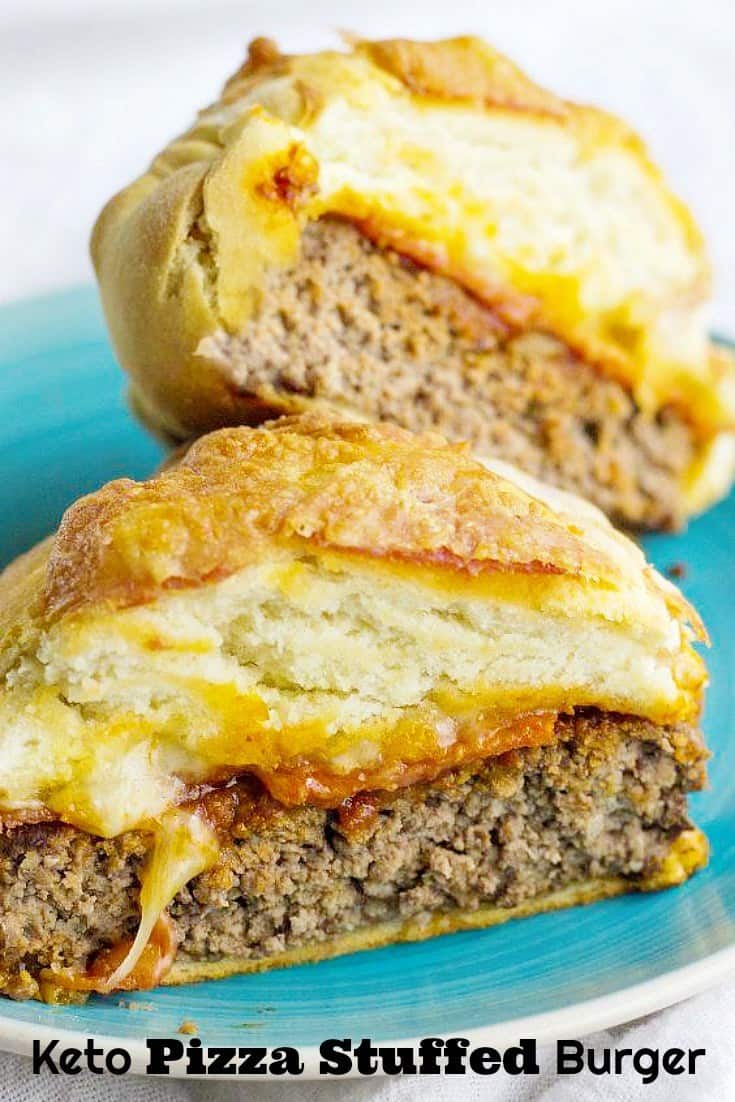 Low Carb Pizza Burger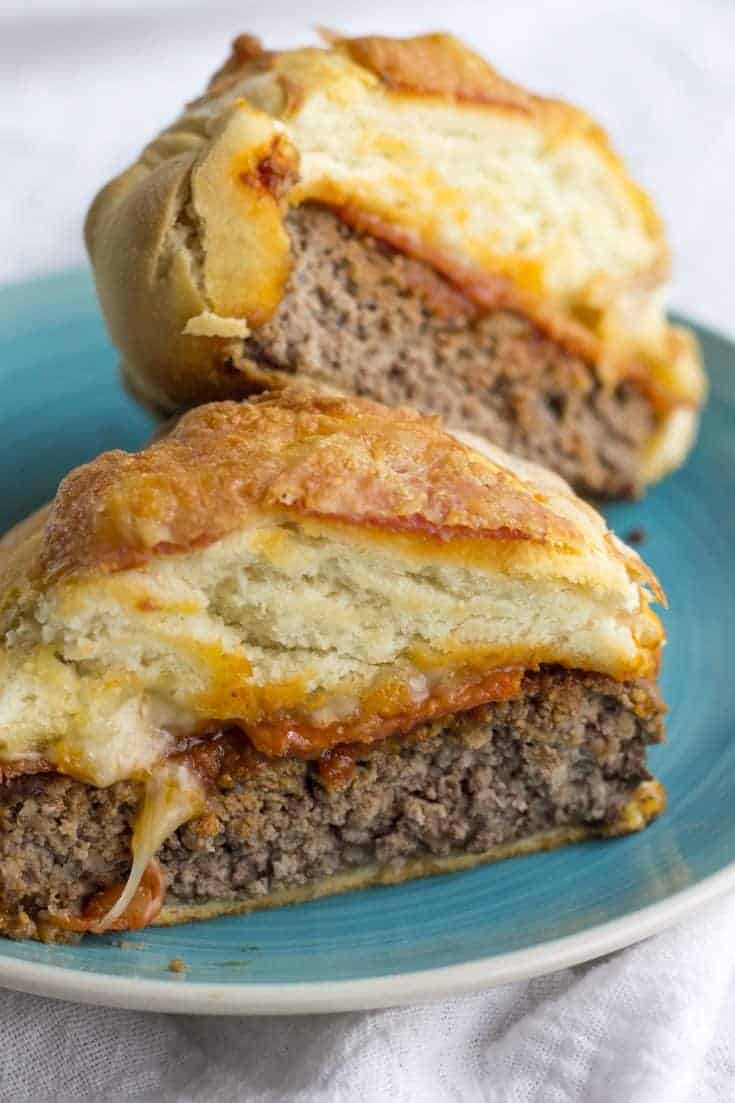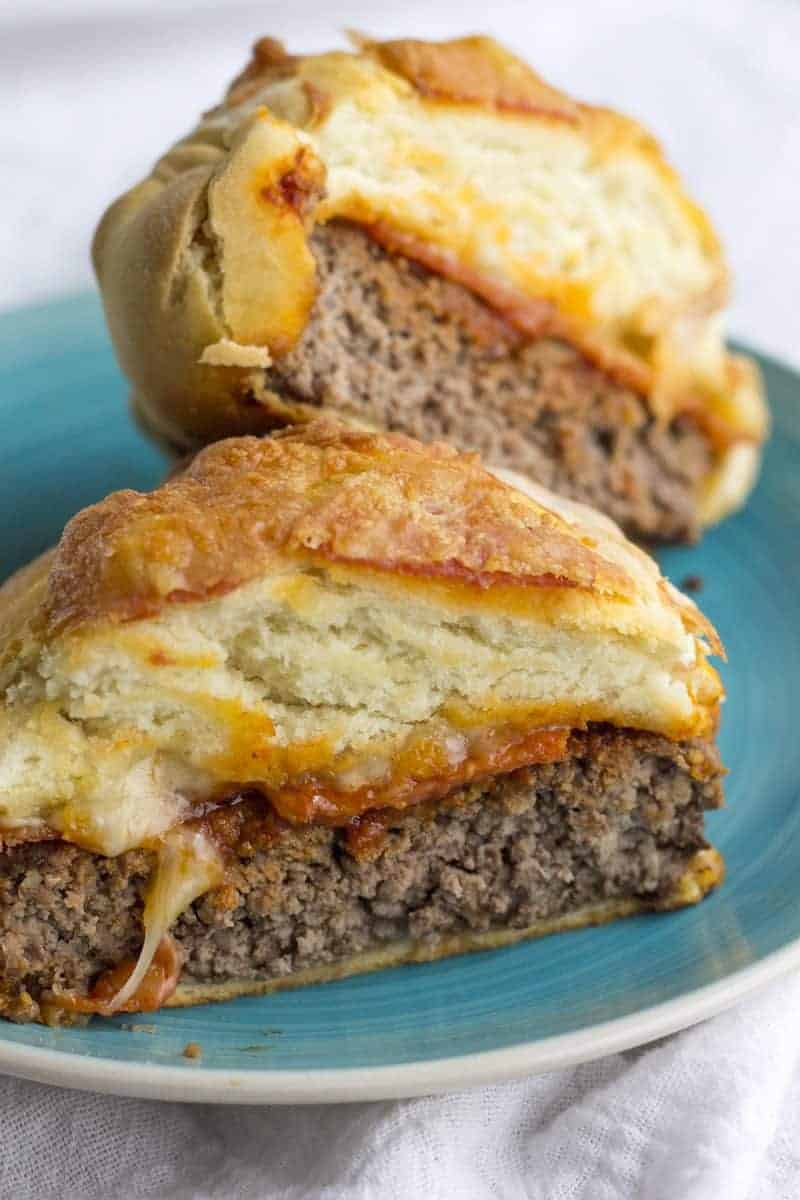 Ingredients
Fathead dough recipe:
2 oz cream cheese
¾ cup shredded mozzarella
1 egg, beaten
¼ teaspoon garlic powder
⅓ cup almond flour
Mozzarella Cheese
Pepperoni
2 burger patties, cook before wrapping in dough.
Pizza sauce
Instructions
Preparing the fathead dough- melt cream cheese and mozzarella in a microwave safe dish. Mix until well combined.
In a separate bowl, beat egg into almond flour. Mix into cheese mixture. Keep mixing until dough forms. It will be sticky.
Spoon dough onto plastic wrap, cover and refrigerate until firm.
Dust dough with almond flour, place between plastic or parchment paper to roll out into two pieces.
Place burger on dough. Top with sauce, cheese and pepperoni. Wrap dough around patty.
Bake at 425 for about 15 minutes.
Notes
Dough is easiest to work with when VERY cold and set. It is best to make the dough the day before.
ALSO - this recipe video was made before altering this for low carb, dough used in video is regular pizza dough.