We have TWO amazing, easy recipes for you here. Our easy Old Fashioned Bread Pudding with the famous 1940's Condensed Milk Vanilla Sauce will blow your mind. This bread pudding recipe includes optional Eggnog style with Caramel Sauce for that special Christmas morning breakfast. The vanilla sauce on this bread pudding was made with condensed milk for the first time years ago and is hugely popular today. Come see why.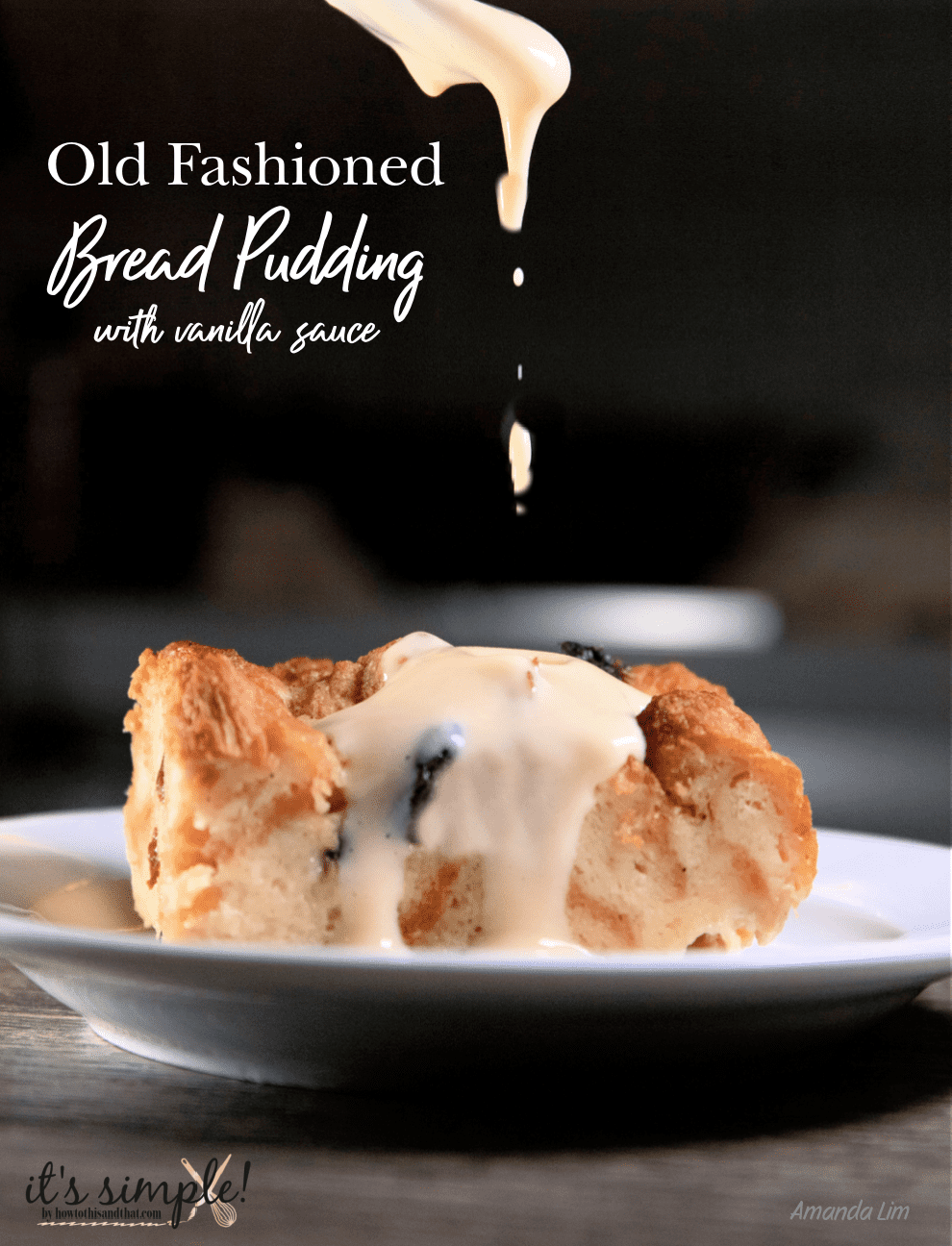 Old Fashioned Bread Pudding with Vanilla Sauce
One of my mother's favorite recipes is for old fashioned bread pudding made with raisins. This old fashioned recipe is older than her coming in from the 1940's when ingredients were limited pudding was common for Christmas. Bread, sugar, eggs, milk, vanilla and raisins are typical ingredients. I believe the bread pudding sauce helps to keep it from feeling like French toast. If you covered it in maple syrup that is exactly what I think it would taste like. Instead, The sweetened condensed milk adds a decadent sweetness to the vanilla sauce that is then poured over the finished bread pudding. 
Bread Pudding Sauce
Bread pudding sauce, also known as vanilla sauce is a rich, thick sweet syrup made for pouring over bread pudding. It is used for many other things like muffins, crepes, waffles and more. Basically it is made by simply heating condensed milk and a few other ingredients until it starts thicken. Did you know that if you heat sweetened condensed milk to a certain point it will caramelize? That's where we got the idea to make the eggnog bread pudding with caramel sauce. (Below)
Ingredients for the Old Fashioned 1940's Bread Pudding
Milk
Bread Cubes
Eggs
Raisins
Cinnamon
Butter

Eggnog Bread Pudding
We have included photographs and an additional recipe below for the eggnog bread pudding recipe. The day we made our old fashioned version we also played with eggnog I had and made another Christmas pudding recipe. If you don't like eggnog, like me, you still have to try this. Basically all the eggnog did was add warm spice to the dish. Let's think about eggnog for a minute....   typical ingredients include- milk, cream, eggs, sugar, nutmeg and cinnamon. It only seemed obvious that it would work well. 
Ingredients
Eggnog
Bread cubes
Eggs
Cinnamon Sugar
Pecans
Caramel Sauce
Whipped Cream
Process for Both
The process for both recipes is,  for the most part, the same. Here is a quick look making the old fashioned bread pudding and eggnog version.
Full instructions for BOTH are included in the recipe card below. 
Whisk eggs into milk or eggnog until light and fluffy.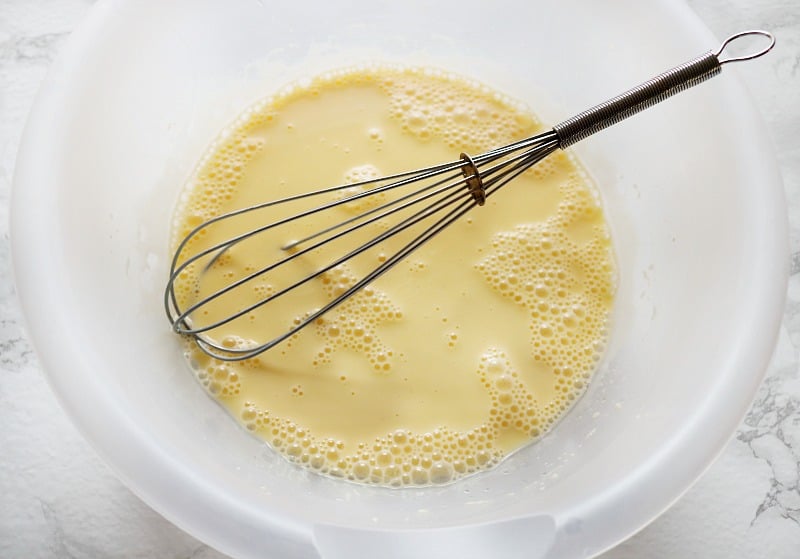 Old Fashioned- Toss bread cubes in butter and cinnamon
Eggnog- Toss bread cubes and pecans with cinnamon sugar mixture.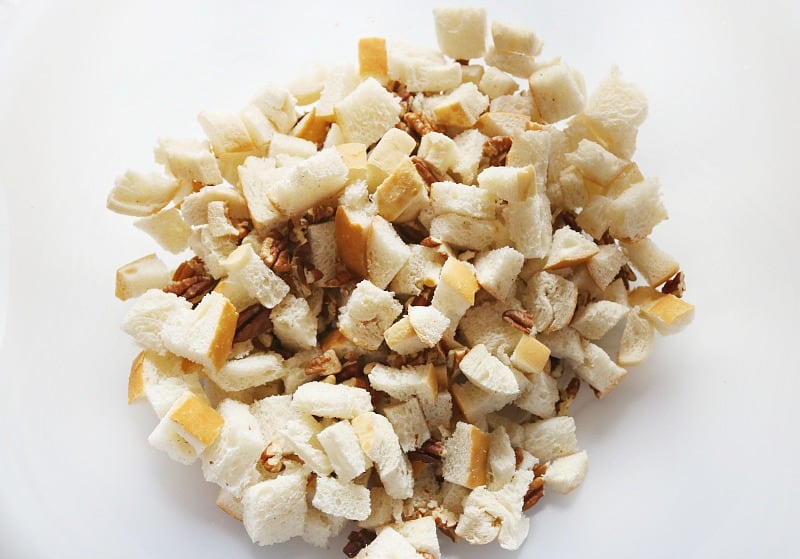 Place bread mixture into desired dish ( a casserole or evenly distribute between individual ramekins).
Eggnog bread pudding recipe- Drizzle with caramel
Old Fashioned- top with raisins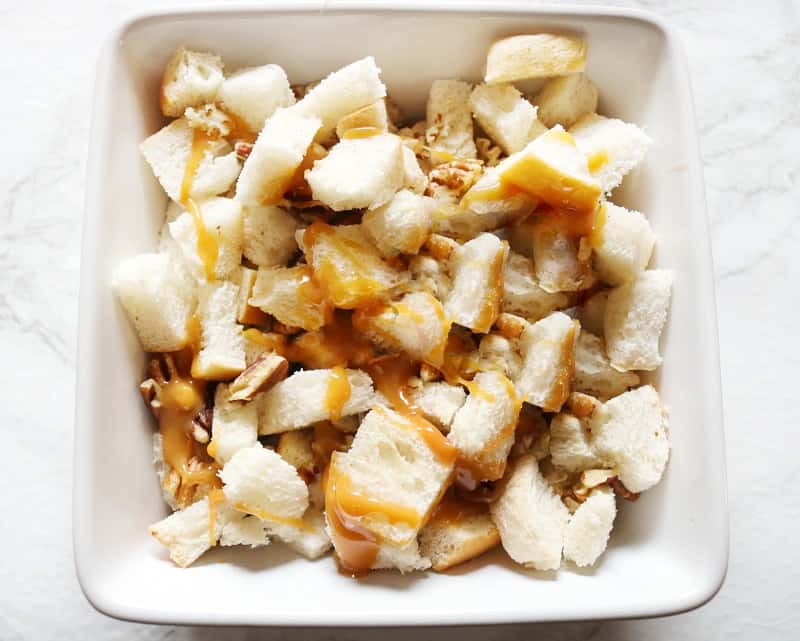 Pour egg mixture over bread and bake.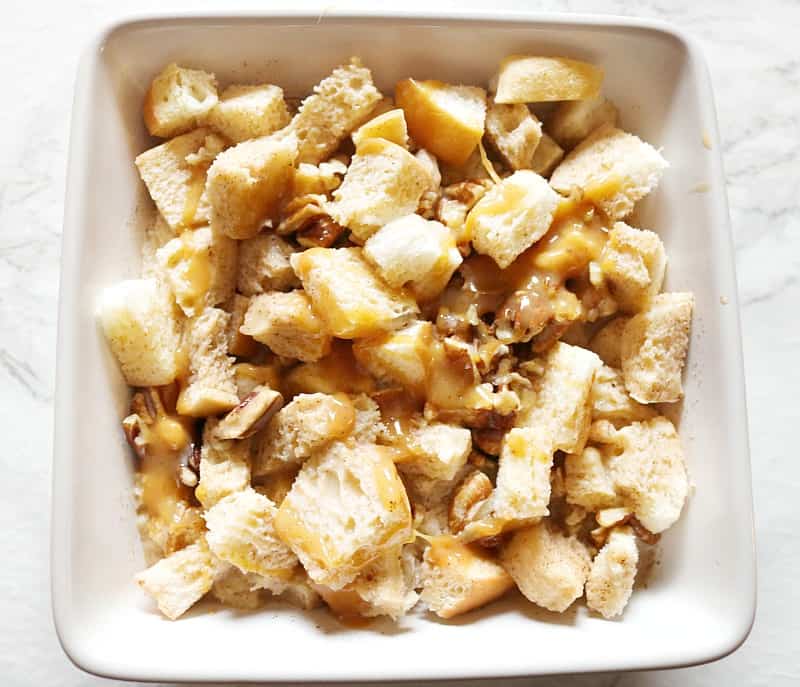 Eggnog- Serve warm topped with Reddi-wip whipped cream. I apologize for the blurry photo, sometimes I wish I had 4 hands.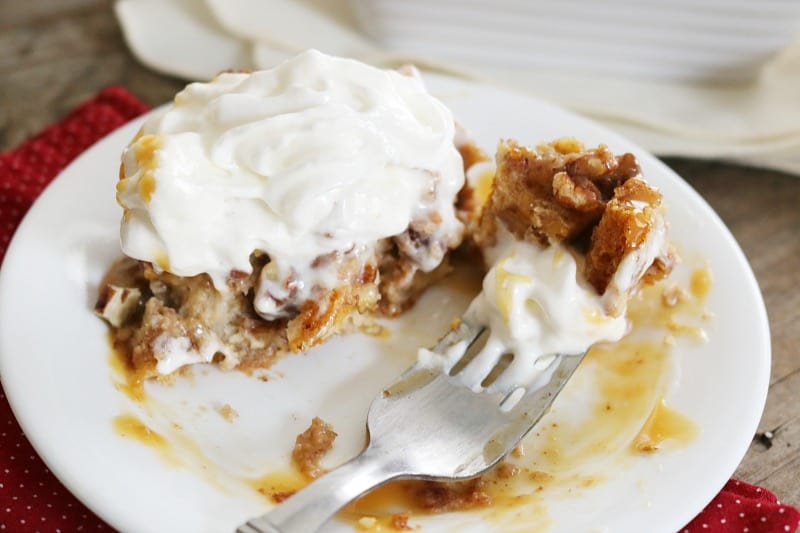 Old Fashioned- while the bread pudding is baking, prepare the vanilla sauce by heating the condensed milk, water, vanilla and butter in a sauce pan. The sauce should heat over medium for about 8 minutes stirring often.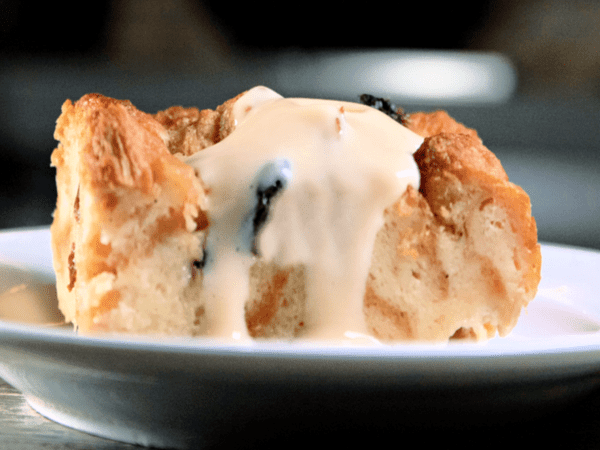 Amanda Lim, Unsplash
More Christmas Pudding Style Recipes
More of our Amazing Breakfast Recipes
Be sure to SAVE or SHARE this post for later! Hover over any image for Pinterest OR use the share buttons at the top of the page. Enjoy!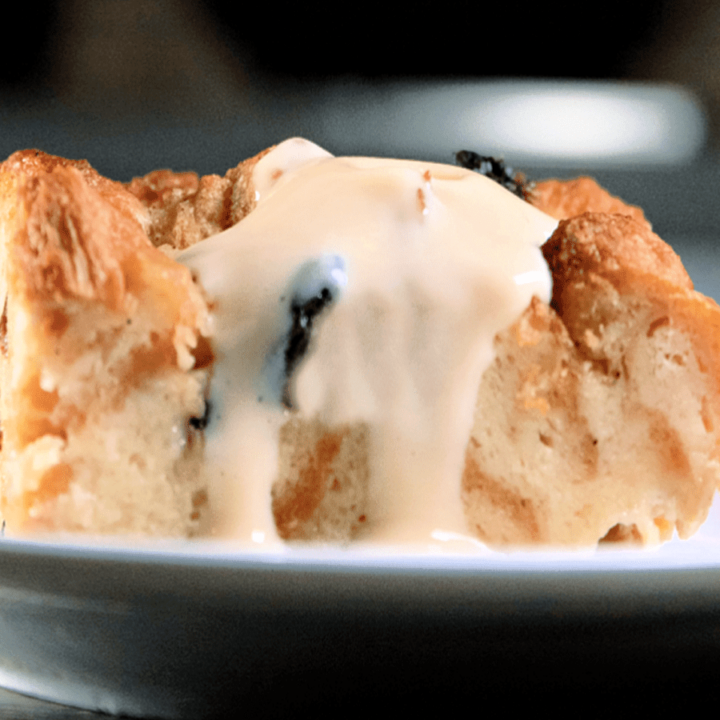 Old Fashioned Bread Pudding with Condensed Milk Vanilla Sauce and optional Eggnog Bread Pudding Recipe
Old Fashioned Bread Pudding is a baked classic comfort food usually made with raisins and served as a dessert or even breakfast. It is covered in a sweet vanilla sauce. We have included a phenomenal option for eggnog bread pudding too!
Ingredients
3 cups bread, cubed
1 tablespoon cinnamon
1 tablespoon white sugar
2 eggs
1 ¼ cup Milk
½ cup Raisins
3 tablespoon butter, melted
For the Vanilla Sauce
14 oz sweetened condensed milk
½ cup water
Vanilla Extract
2 tablespoon butter
Instructions
Preheat oven to 350
Whisk eggs into milk until fluffy.
In a large bowl, toss bread with melted butter and cinnamon.
Add bread mixture to desired dish. Use either a casserole or evenly distribute into individual ramekins. I used an 8x8 greased glass square.
Top with raisins.
Pour egg mixture over bread.
Bake for 20 minutes or until firm and golden brown.
FOR THE VANILLA SAUCE
In a small sauce pot over medium low heat, add condensed milk and water. Stir until combined. Increase heat gradually until it bubbles slightly. Stirring often. Heat for about 5 minutes after bubbling.
Remove from heat. Stir in butter and vanilla. Butter will melt and add a nice glossy finish to your sauce.
Pour over bread pudding. Enjoy!
Notes
OPTIONAL EGGNOG BREAD PUDDING -
Ingredients: 3 cups bread cubes, 1/1/4 cup eggnog, 1 tablespoon cinnamon, ½ cup chopped pecans, 3tbsp melted butter, Caramel Sauce and Whipped Cream.
No sugar is needed as we used caramel sauce.
Instructions:
Follow the instructions above except use eggnog in place of milk.
Toss bread cubes in butter, cinnamon and pecans.
Place in dish. Drizzle with caramel sauce.
Pour egg mixture over bread.
Bake as above. Serve with more caramel and whipped cream.
Nutrition Information:
Yield:

6
Serving Size:

1
Amount Per Serving:
Calories:

530
Total Fat:

21g
Trans Fat:

0g
Carbohydrates:

75g
Fiber:

2g
Protein:

13g
Nutrition facts are auto- populated by the app for this recipe card, numbers may vary. For best results, input your exact brand ingredients into a recipe analyzer like Verywell or MyFitnessPal.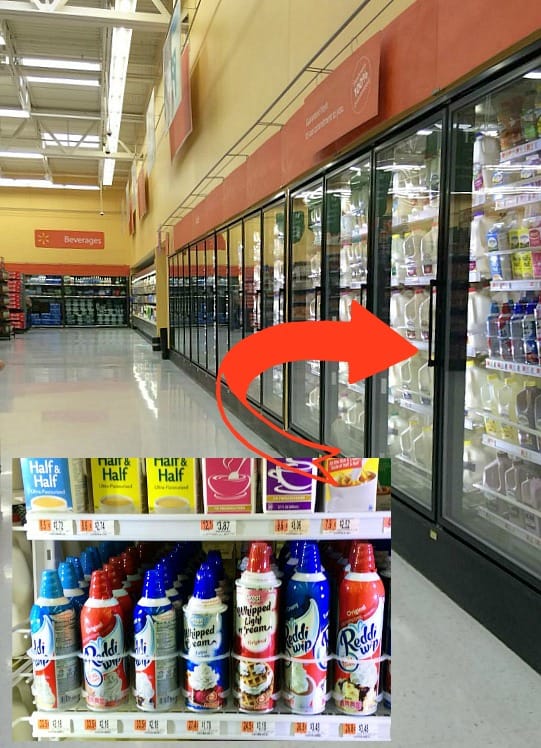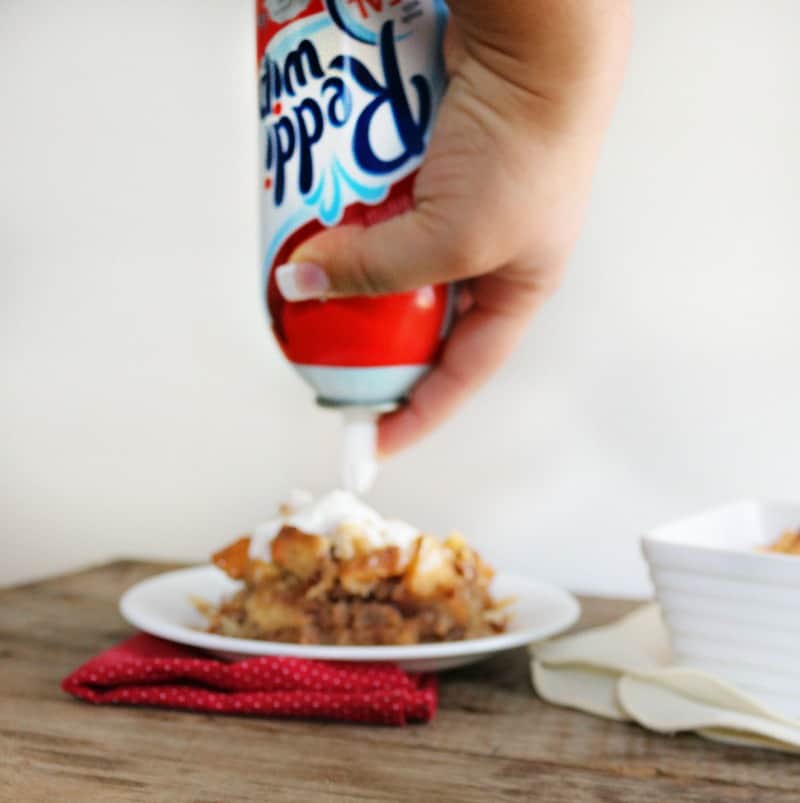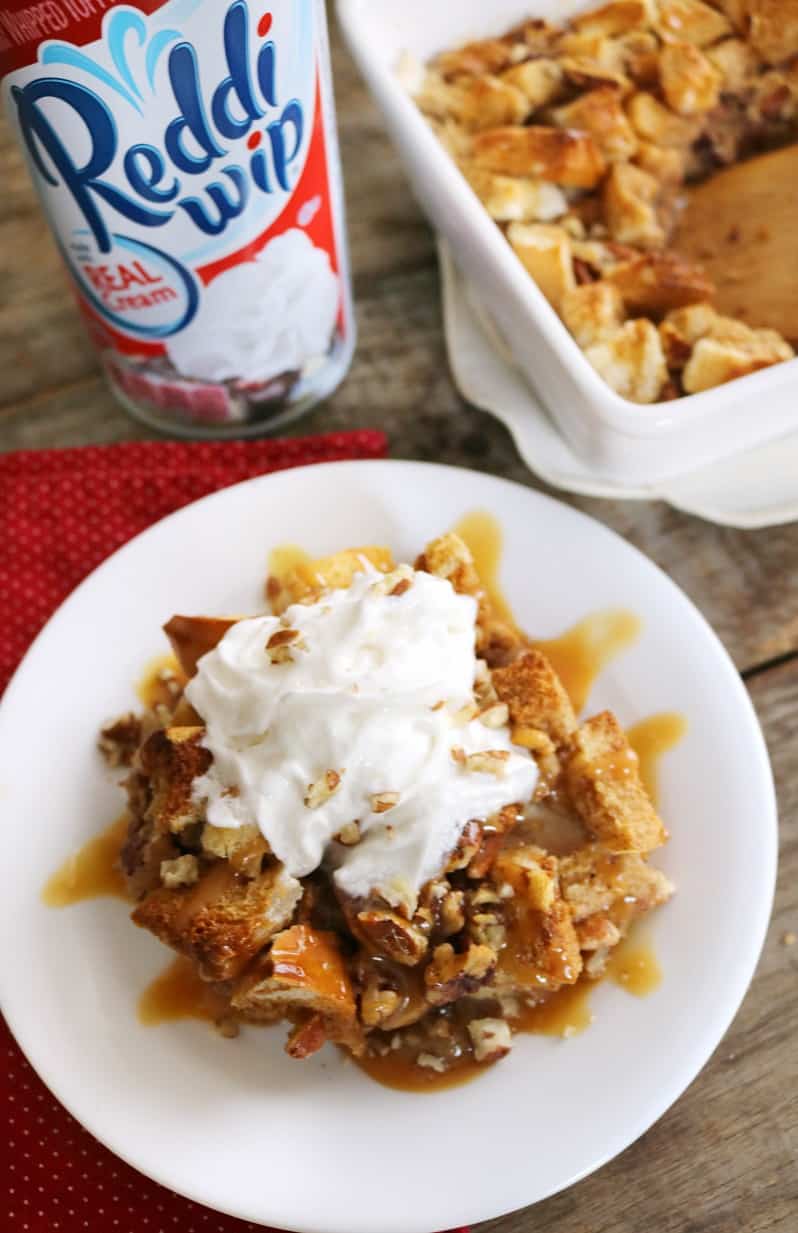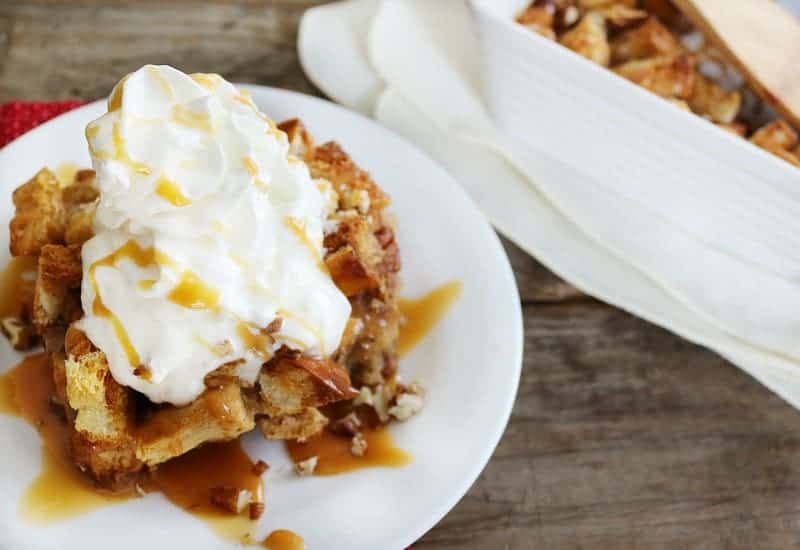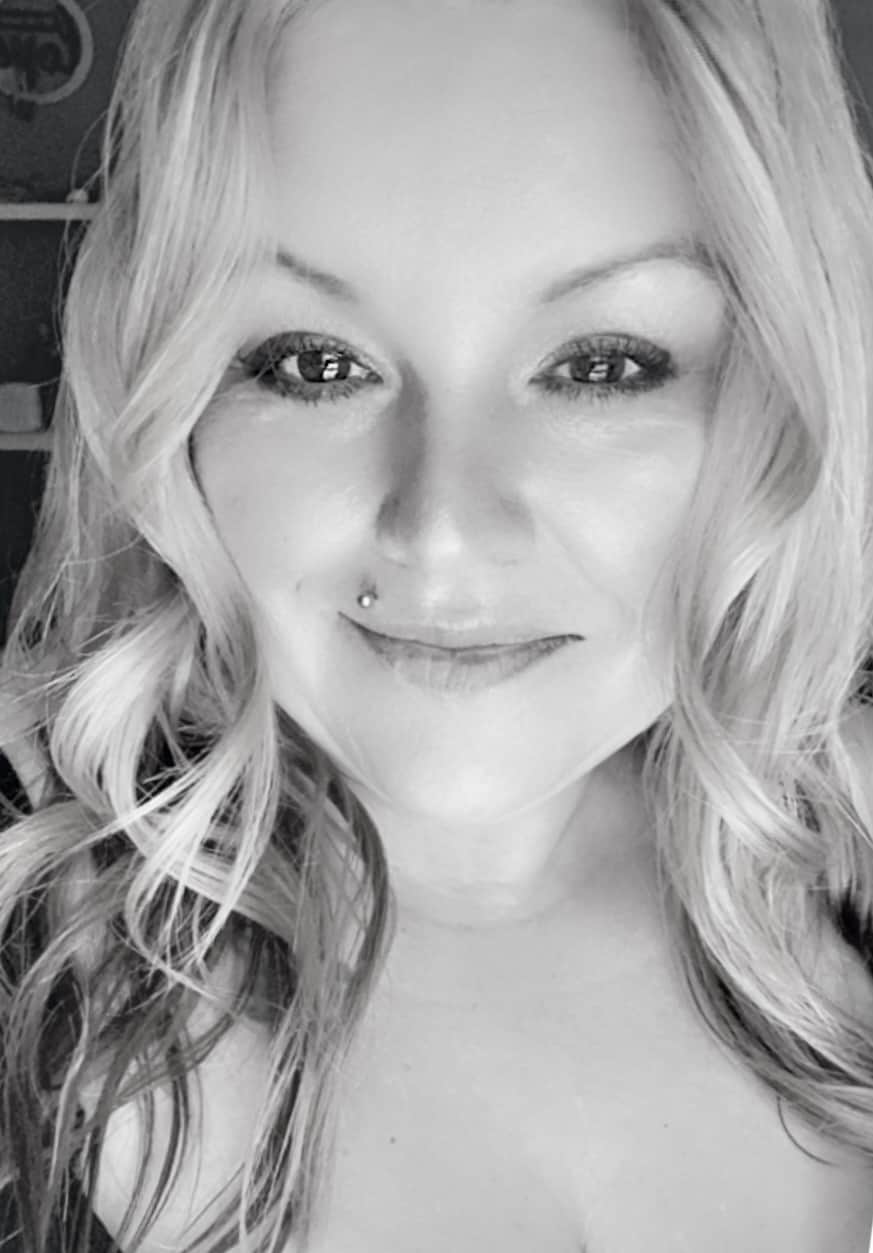 Owner & Lead Recipe Developer for It's Simple! since 2015, where you will find our best Family Favorites & Keto Low Carb Dishes with Helpful Cooking Tips & Hints in each post. Many Thanks for Stopping By, Enjoy!