Chicken & Cheese Tortellini
In Fire Roasted Red Pepper Sauce
I could eat cheese tortellini all day!
When it comes to pasta, I usually prefer a garlic butter sauce over a red sauce.  After making my own tomato sauce from our garden , I tend to be a bit picky about it, so the average jar sauce just doesn't do it for me.  With our short garden season, it is hard to make my own sauce often.  I was determined to create an alternative.  Now instead of opting for tomato based when I am in the mood for a red sauce;  I use red peppers like in this chicken & cheese tortellini recipe.
If you are not interested in roasting your own peppers there is a vast array of jarred fire roasted red peppers out there.  You can find them at almost every grocery store in the pickle aisle. I have used the jarred peppers quite a few times and the sauce is just as delicious. I was short on time so I did not roast my own peppers for this recipe.
 Start with some fresh ingredients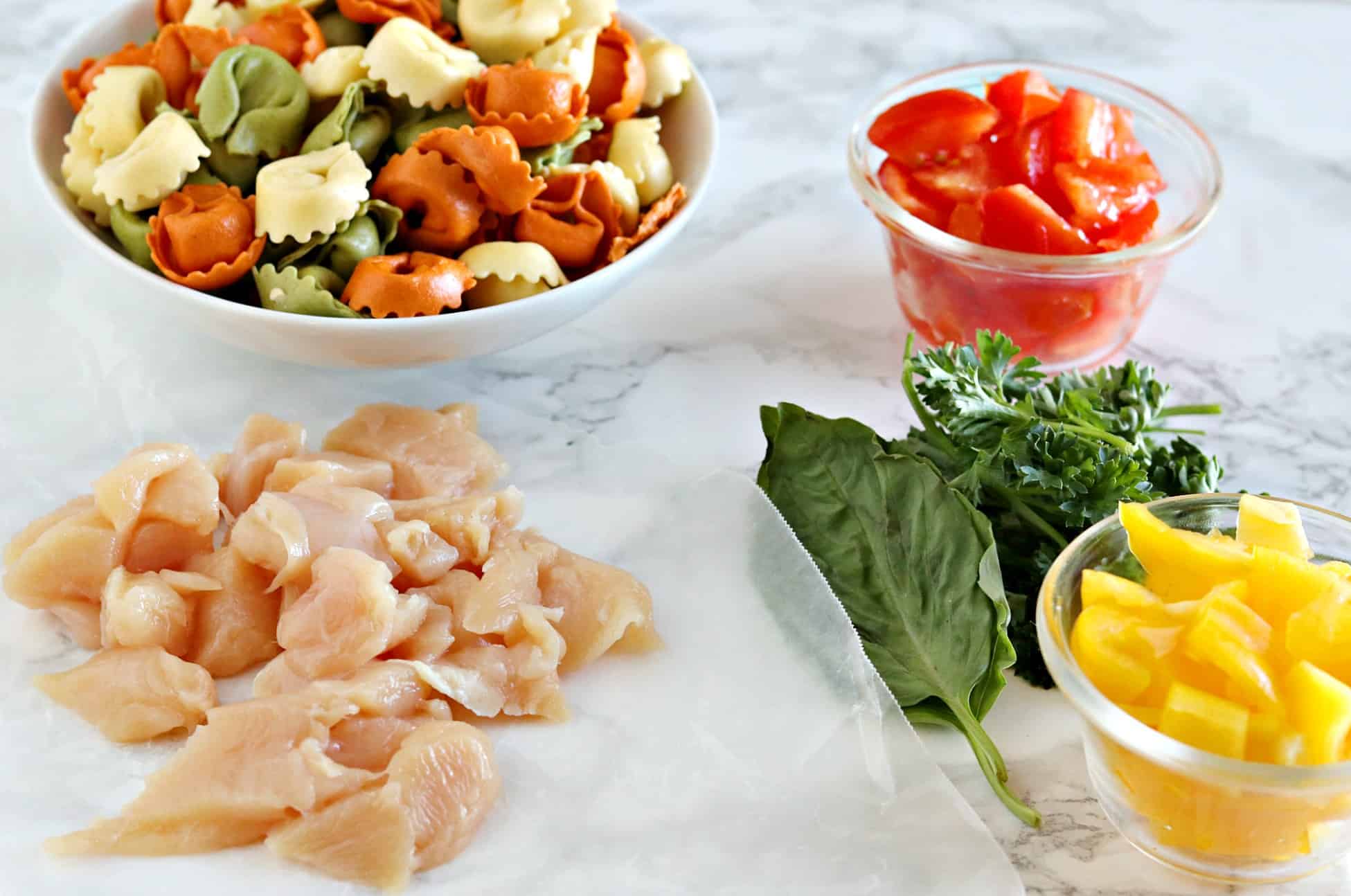 This recipe serves 4
What you need:
16 oz. FRESH cheese tortellini (see note below *)
1 small boneless skinless chicken breast, diced
1 yellow bell pepper, diced
1 tomato, diced
3 basil leaves, chopped
a few sprigs of parsley, chopped
pinch salt & pepper
The sauce:
3 roasted red peppers from the jar (they are usually whole in the jars)
1 garlic clove
3 tablespoons Olive oil
½ cup heavy cream (milk works)
1 basil leaf
1 sprig of parsley
pinch of salt & pepper
What to do :
In a large skillet over medium high heat,  drizzle olive oil and add the chicken. Stir an cook about 1-2 minutes.
Add the yellow pepper and saute until chicken gains some nice brown color.  Reduce heat to low. Let cook while you make the sauce.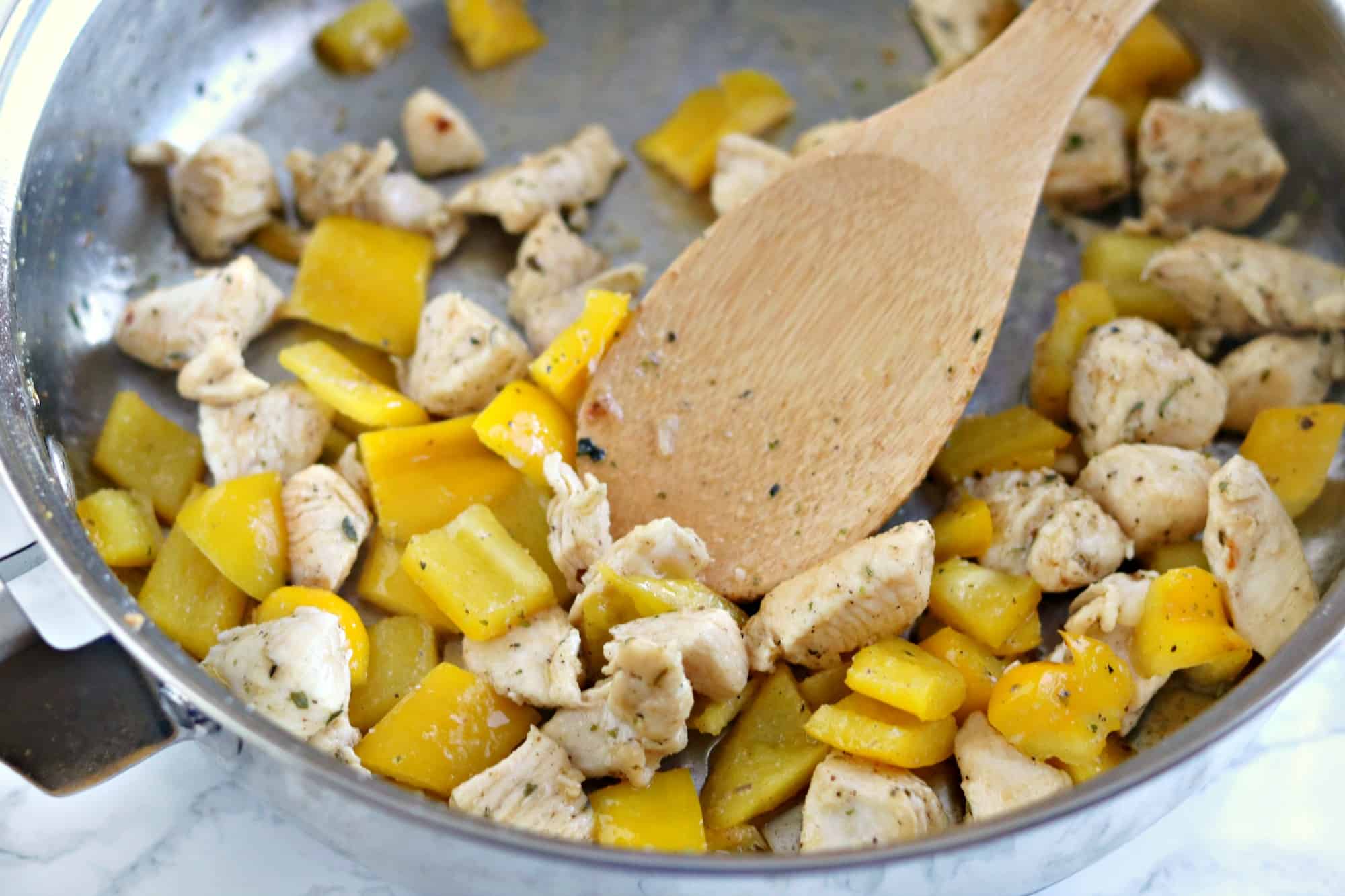 Put all of the sauce ingredients, EXCEPT the cream, into a blender or single serve machine (we use our Nutri Ninja) ,  puree until smooth.
Add the tortellini and diced tomato to the skillet. Mix. Reduce to simmer.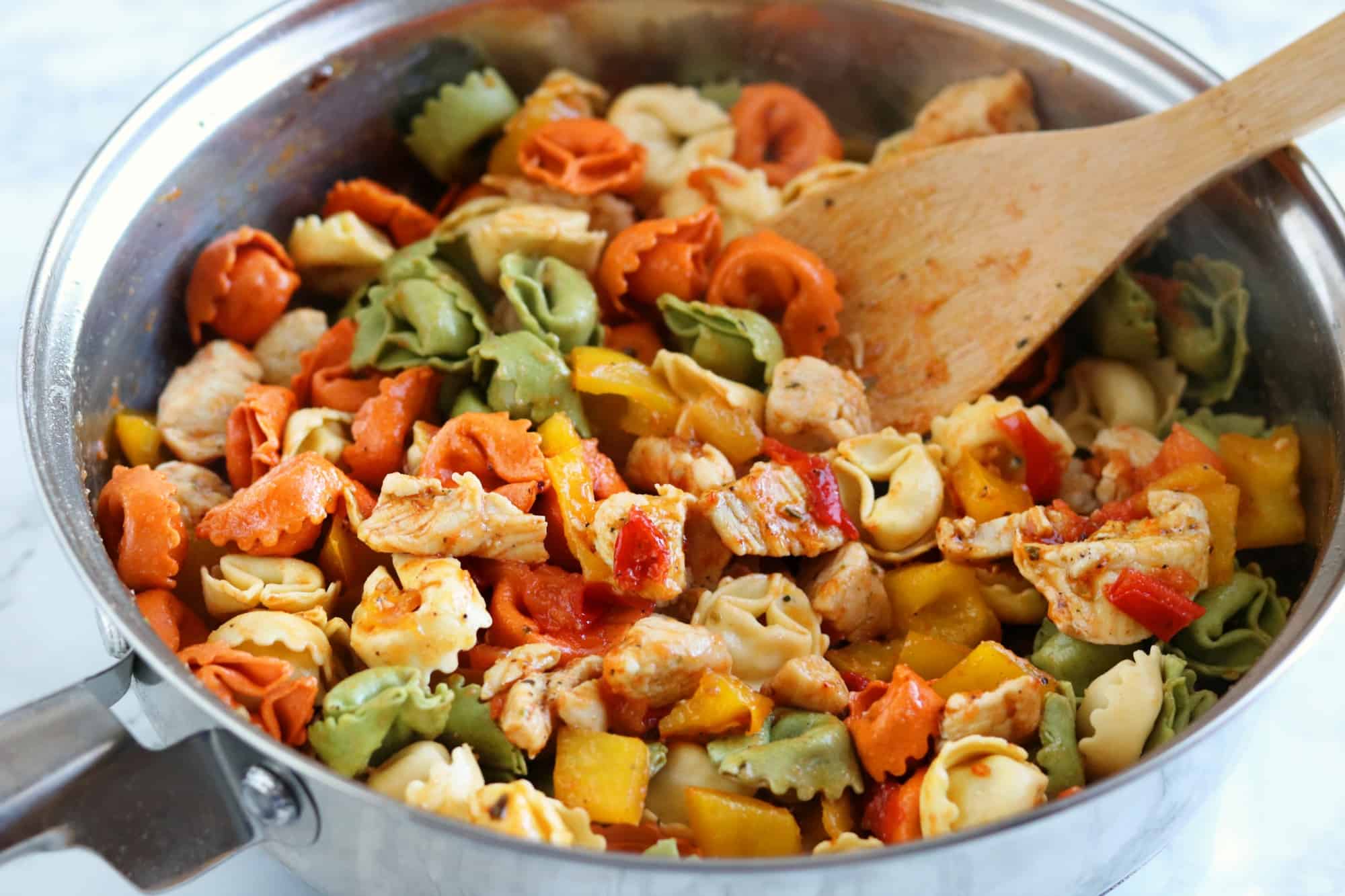 Pour the sauce into the pan. Mix. Cover and cook until tortellini is al dente, about 5- 6 minutes.
Salt & pepper to taste.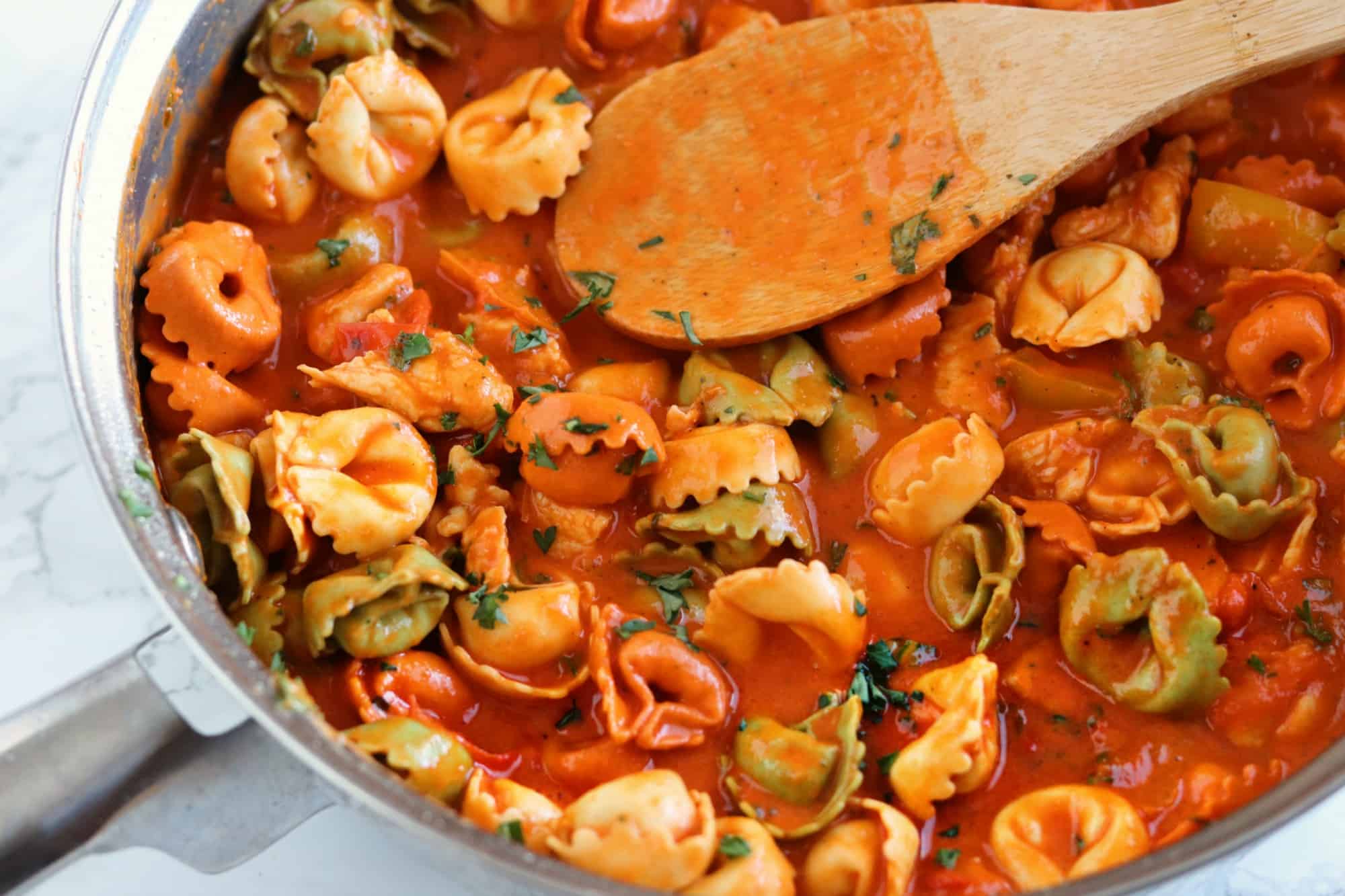 Serve with grated Parmesan, fresh chopped herbs and a garlic butter crostini!
NOTE*  the cook time for this recipe is based on using fresh pasta. If you use frozen tortellini, thaw them first or precook by boiling for a minute or two.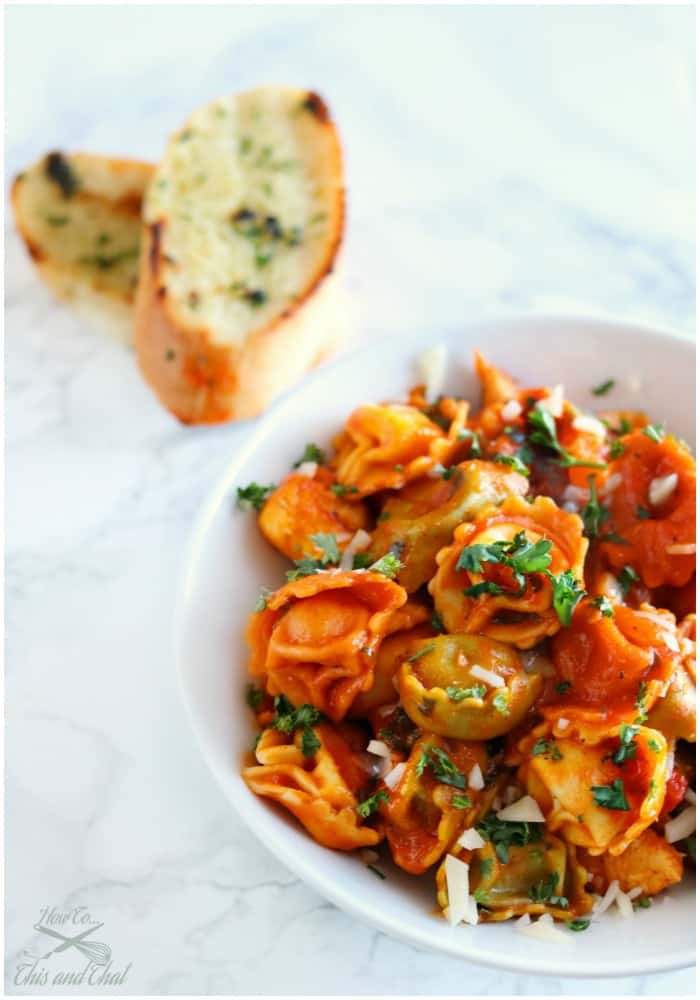 Chicken & Cheese Tortellini Video Montage