Our Easy Quiche Recipe Plus 4 Variations. Including bacon cheddar. Perfect for feeding a big crowd a hearty breakfast, brunch or any time meal!
Easy Quiche Recipe Plus 4 Variations!
Easy Quiche Recipe-
Bacon cheddar plus 4 other variations so it is like we are giving you 5 recipes in 1 !
This easy quiche recipe will give you the basics so you can then experiment with your own filling ingredients. The basic recipe is always the same. Eggs. Cream(Or Milk). Cheese. Pie Crust.
Save on your cheese with this coupon!
Quiche is an egg based pie that is traditionally made with Swiss cheese. I am not a fan of Swiss cheese so I have always used Cheddar or Greek Feta.
Any Quiche is great for pot luck's, holiday mornings, brunch, even dinner.
Speaking of pie crust- make sure to try this Quiche Recipe with our Buttery Pie Crust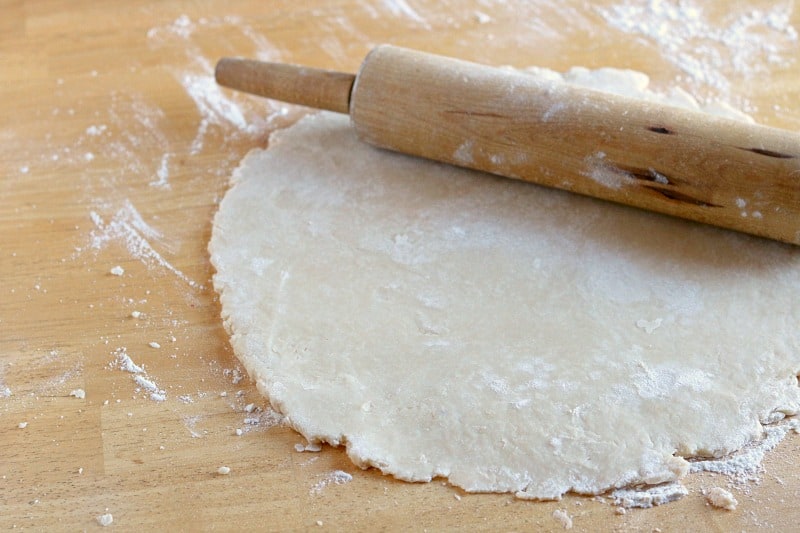 EATING KETO , LOW CARB OR GLUTEN FREE? Try this pie crust !
(More details on how to create this amazing recipe low carb or keto below)
Or skip it all together and go crustless. Be free! It is liberating. Oh wait... that is braless. Ok well crustless may not feel the same, but it is just as satisfying. Simple pour the mixture into a buttered dish instead.
Easy Quiche Recipe
This easy quiche recipe is quick to prepare and can easily feed 6.
I remember when my mom use to make it on Christmas morning for brunch.
We would get up really early to open presents and after all was said and done, sit down to enjoy the Quiche. It is a tradition that we now share with my girls!
Below is my basic recipe for Quiche with Bacon & Cheddar.
Underneath the printable recipe is variations that include Spinach & Feta, Western style, Ham & Cheese.
PLEASE NOTE* We used deep dish pie plates like these pictured here, if you are not using deep dish see the note in the recipe.
Yield: 8 Servings
The Easiest Quiche Recipe Ever Plus 4 Variations!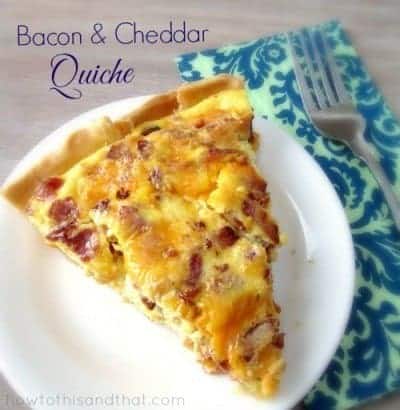 The Easiest Quiche Recipe. This recipe is my basic recipe including crispy bacon and cheddar. You can use this recipe for a base and add any additional ingredients you wish just like you would with an omelette.

Prep Time 10 minutes

Cook Time 30 minutes

Total Time 40 minutes
Ingredients
Basic Recipe:
6 Large Eggs
1 ½ Cups of Cream or Milk, I use what I have on hand
1 Store bought, or your own DEEP DISH pie crust NOTE******** IF NOT USING DEEP DISH US 3 EGGS, 4 DEPENDING ON WHAT SIZE EGGS.
Bacon Cheddar:
1 lb cooked, chopped crispy bacon
1 Cup Shredded Cheddar Cheese
Salt & Pepper is optional. I leave it out because the bacon is salty enough.
Instructions
Pre Heat the oven to 375
If not already done, then cut the bacon and fry until crispy. TIP- it is much easier to cut the bacon into small pieces if it is partially frozen.
Wisk the eggs and milk together in a large bowl
Lay the pie crust out into a 9" pie plate
Drain the bacon grease, blot with paper towels
Shred cheese if necessary ( I only had a block, you can buy shredded)
Add half of the bacon and half of the cheese to the egg mix. Stir well.
Pour into pie crust
Bake on 375 for 20 mins. Add remaining bacon and cheese evenly over the top and continue baking for 20-25 mins. (Time may vary)
Quiche is down when golden brown and raised significantly. If you are uncertain, then you can test like you would a cake.
Let the Quiche set for about 10 minutes. It will fall, no worries it is suppose to.
Cut & Serve!
Recipe Variations
Spinach & Feta- 1 Cup of thawed and drained frozen cut spinach, ¼ lb of feta cheese broken into crumbles. Mix into the egg mixture, pour into pie crust.
Western Style- 1 Cup total of mixed diced onion, green pepper and red peppers. 1 Cup shredded cheddar cheese ( Or Pepper Jack for some spice), 1 Cup cooked crumbled breakfast sausage (no casing, like the Jimmy Dean roll). Add all ingredients to the egg mixture. Proceed as above.
Ham & Cheese- Purchase a ½ lb thick cut piece of your favorite ham from the deli. Dice into cubes. Add to egg mixture with 1 Cup shredded Monterey Jack cheese.
Have a Quiche recipe variation you like? Let us know, we will add it and mention you!
Like this post? Use the buttons below to share!
GET THE CRUST RECIPE CLICK THE PHOTO BELOW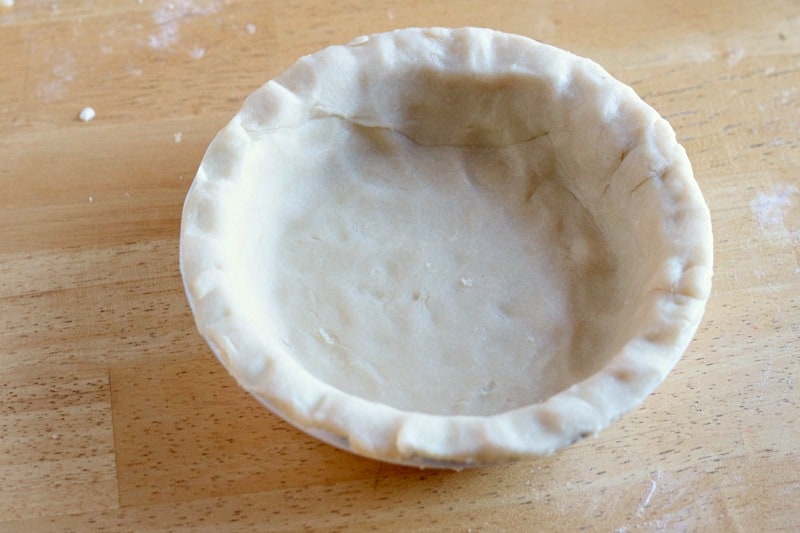 OR Try our other breakfast favorite -
MAKE THIS RECIPE KETO OR LOW CARB APPROVED!
This is such an easy recipe to make keto or low carb approved. There is a few simple ways it can be done. If you are following a ketogenic diet then you are more restricted in your carb count than if following a low carb diet. So , the easiest way to make this keto approved is to kick the crust completely. Turn it into a frittata! You can do this in a skillet right in the oven or even on the stove.
To make a keto approved frittata on the stove in a skillet simply follow the instructions for the ingredients, being sure to use cream instead of milk. Pour into a buttered skillet and place over medium low heat, covered until cooked through. Done! Feel free to cut into pieces and meal prep for the week. Below is a photo of one created in the oven with an 8x8 glass pan.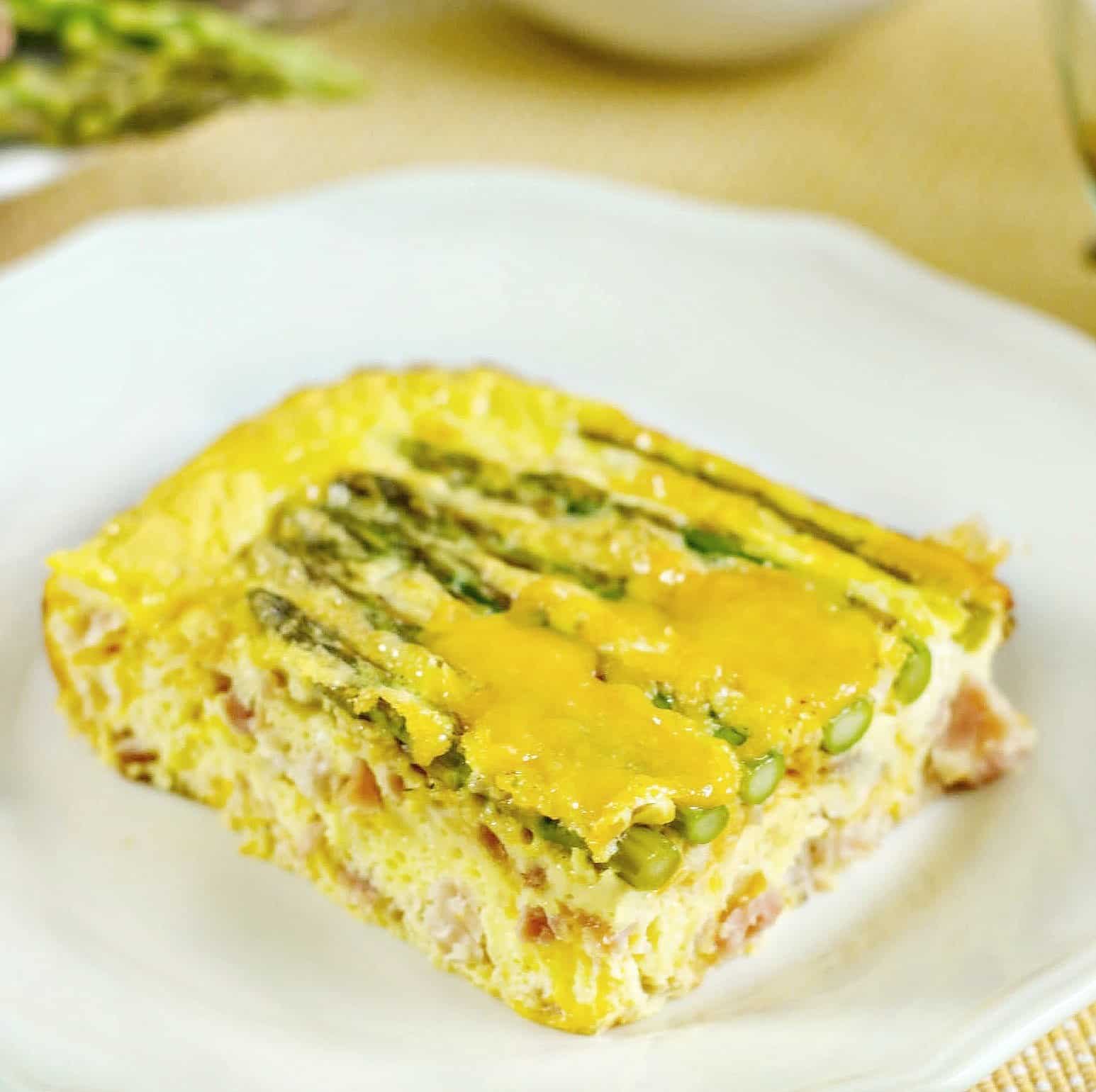 If you are following a low carb diet where there is more available daily carbs to eat, try using an easy almond flour crust recipe like this one from Wholesome Yum. It crisps up nicely around the edges and gives you more of a traditional quiche feel!
For a coconut crust visit Low Carb Yum.
Cutting the butter right into the crust gives it a nice, buttery, flakey style bite just like a traditional pie crust.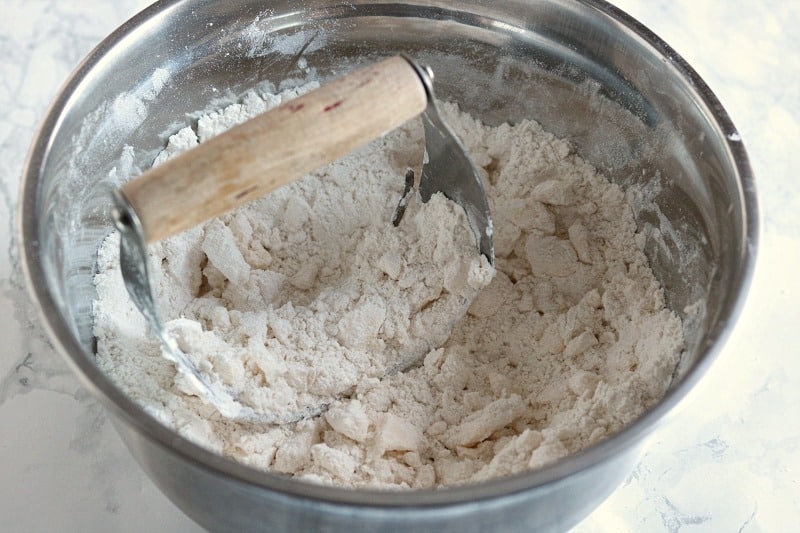 Try experimenting with your quiche whether a normal, keto or low carb version. The ingredients are virtually endless! I have even seen one made bagel and lox style - with the smoked salmon and cream cheese.
No bagel of course if you are low carb. Try mushroom and swiss, BBQ pork, Steak and cheese, the possibilities are endless. Really!
Traditional Bacon Cheddar is our favorite!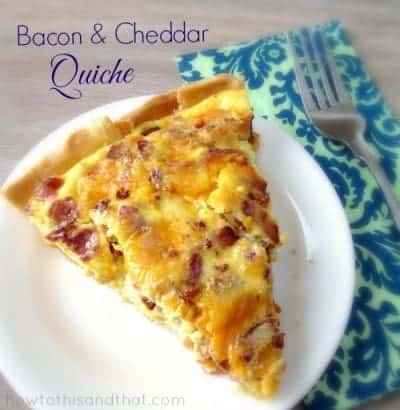 More amazing recipes